Why is India so colour-biased? A question to mull over by all Indians

16-August-2013
Vol 4&nbsp|&nbspIssue 33
It's the 21st century, and yet we still have people putting down other people for the darkness of their skin.
Why is India so colour-biased? Should we blame it on the parents who bring up their sons with the notion that a 'fair' bride gives them pride, or the media which supports and propagates the Neanderthal-ish attitude?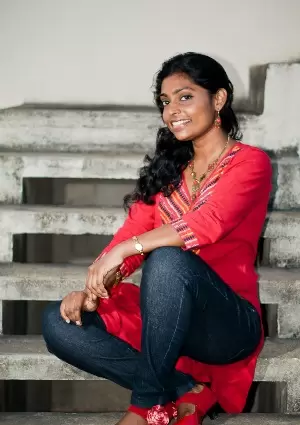 The Author, Diya Paul, is a communication professional (All Photos in this Article by Zippora Madhukar Photography)
Two Sides of the Same Coin
I grew up with my maternal grandparents who always made sure that I believed that the world was a good, happy and wonderful place, where character and goodness of heart mattered, where men and women were equal and each individual was gifted and unique in his or her own special way - where each person had been handcrafted by the Maker.
'Flaws' were not called that; they were what made us interesting, like a statue with its chiseled intricacies.
At the other end of the spectrum was my paternal grandfather who went into mourning for a month when I was born because "ivvelevu karuppa porenthutaa (she has been born so black!)".
My Dad's reaction was worse: how on earth could his daughter be dark-skinned when his wife was "so beautiful and fair like a foreign import or a North Indian?" He went into mourning for months.
As I grew up, I felt bad when people wouldn't believe that my mother was my biological parent. The shock was written all over their faces! I remember asking my mom if I was adopted or if babies had been mixed-up in the hospital.
At school, I was never chosen to be the princess in a play or I would miss a role because I wasn't 'pretty enough' due to my skin tone. I wondered how my mother felt when such incidents occurred. Imagine carrying a precious bundle for nine months and then having that child lose opportunities, without respect to her personality and talents, because of her skin colour.
Season for Branding
Once I passed 18, the arranged marriage proposal drill began much to my chagrin. I hated it. A free spirit and nature's child at heart, I rebelled at the humiliating experience of feeling like cattle being branded.
'Boys' educated at 'premier' institutions (which shall not be named even if the list includes Harvard), would come with their parents to watch me perform on stage and declare, "Oh! She's dark!"
Some 'Aunties' sweetly asked me to apply honey and the cream of milk on my face. When someone 'kindly' suggested to my Mom that I bleach my face and hands, I knew that enough had been tolerated.
I graduated as second reigning queen in college and to this day, I'm baffled when somebody who shares my skin colour and stands up for women's rights exclaims with utter surprise: "But how did you become Ms. X when you are so dark!"
I am proud to be mocha, dusky, hot chocolate, exotic. Reality hits you when you realize that there are women out there with inferiority complexes because people put them down due to the colour of their skin. Does the colour of your skin define you?
How does my skin tone make me different from other human beings? Don't I bleed the same way? Don't I have feelings? Wake up! Apartheid/racial discrimination is not just some ancient story. You cannot turn a blind eye to those who put your fellow brothers and sisters down because they happen to be differently shaded.
Redefine YOU!
A movie which features in my list of favourites is 'Guess Who's Coming for Dinner'. It deals with inter-racial marriage and comprises some brilliant, sensible and hard-hitting dialogues.
The protagonist, Dr. John Prentice (Sidney Poitier) of African origin, tells his Father, "Dad... Dad, you're my father. I'm your son. I love you. I always have and I always will. But you think of yourself as a coloured man. I think of myself as a man."
Remember society makes rules to rule and compartmentalize. So, don't let people who are bothered about superficiality get to you, because it's not worth it. You are made by a Creator who knew what He was doing when He breathed life into you.
Live a wholesome, positive and uncomplicated life, surrounded by love. "Love is patient, love is kind. It does not envy, it does not boast, it is not proud. It does not dishonour others, it is not self-seeking, it is not easily angered, it keeps no record of wrongs. Love does not delight in evil but rejoices with the truth. It always protects, always trusts, always hopes, always perseveres." - The Bible.
Do what you are really passionate about because this is how your talents and 'joie de vivre' will be brought out.

I am Diya – I love to sing and dance. I am a member of a few well known choirs in the city. I am passionate about music, family (not limited to blood relations) and life.

I am second to none but God, and this is what defines me: "To laugh often and much; to win the respect of intelligent people and the affection of children; to earn the appreciation of honest critics and endure the betrayal of false friends; to appreciate beauty, to find the best in others; to leave the world a bit better, whether by a healthy child, a garden patch or a redeemed social condition; to know that even one life has breathed easier because you have lived - This is to have succeeded." - Ralph Waldo Emerson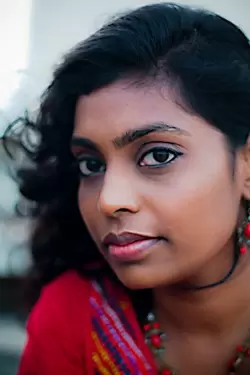 About the Author

Diya Paul is a Chennai based Communication professional. She loves singing and dancing, and is a member of the Madras Musical Association (MMA), Mellow Circle and the St. Andrew's Kirk Choir. She has performed with several well-known musicians, and groups formed specifically for concerts/ shows. She has also sung with the Poona Musicale and choirs that have supported international gospel artists 'Don Moen' and 'Lenny LeBlanc'. Some of her theatrical performances include those under the able guidance of Michael Muthu, Brian Laul and the late Mithran Devanesan. Diya is also a part of the Dark is Beautiful campaign that is raising awareness on the issue of skin colour bias in our country.


Trending Now: