Divya Mothers Milk Bank comes to the rescue of Rajasthan's infants
Anil Sharma
&nbsp | &nbsp Udaipur
07-June-2013
Vol 4&nbsp|&nbspIssue 23
This bank is not about money, just goodwill. India's fourth mother's milk bank in this Rajasthan town is saving the lives of frail or critically ill infants whose biological mothers are unable to feed them for a variety of reasons.
The Divya Mothers Milk Bank (DMMB) in Udaipur, 400 km from state capital Jaipur, has provided 173 units of mother's milk in about two months to infants in immediate need as they have been hospitalized with life threatening diseases or are suffering from other problems.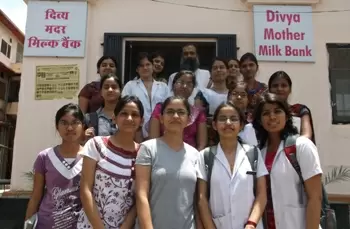 Awareness about the milk bank is being promoted among the public in the area
Each unit contains 30 ml of mother's milk.
"Mother's milk can save the life of an infant born in some particular condition. It is like giving blood to an accident victim who needs it immediately," said Devendra Agrawal, founder of the Maa Bhagwati Vikas Sansthan, an NGO that runs the bank.
North India's first bank of the kind was inaugurated by Rajasthan Health Minister A.A. Khan April 14. It is the fourth functional mother's milk bank after Pune, Mumbai and Surat, Agrawal said.
"In over two and a half months, we have collected 307 units of mother milk from 30 donors. About 173 units were provided to infants on prescription of doctors," said Agrawal.
He added that the bank had provided succour to many families in this area of the desert state that has a high infant mortality rate - 63 per 1,000 live births as compared to the India figure of 53.
"As per government records, one in eight babies is born preterm in our country and fewer than half of mothers who deliver a baby prematurely are able to provide their babies with breast milk. Through the milk bank, we can save 16 of 100 premature infants," Agrawal said.
A survey conducted by the Rajasthan government, he said, found that 42 percent of newborns in the state were undernourished and needed mother's milk.
Besides, through breast feeding and donated mother's milk, infant mortality rate can be reduced by 22 percent. If a child is breastfed, her chances of survival increases six times, he added.
According to Archana Shaktawat, project coordinator for the project, several women are coming forward to donate their milk.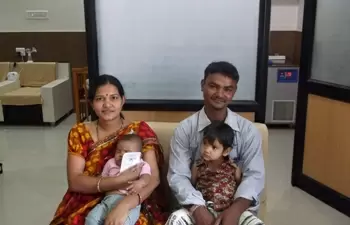 A survey found that 42 percent of newborns in the state were undernourished and needed mother's milk
"We are raising awareness in the area. Women who have surplus milk or can donate mother milk due to other reasons are coming forward. We don't financially compensate the women who donate their milk," said Shaktawat.
Infants in the neonatal intensive care unit (NICU), those with life-threatening diseases or conditions or those whose mothers are HIV+ are provided mother milk from the bank.
Besides, milk is also provided to multiple birth babies whose mothers can't keep up with the milk required to nourish their infants or those who are on medication.
The donated milk is transferred to storage containers.
Each milk pool (from three-five donors) is mixed and six ounce glass bottles are filled with it prior to pasteurization.
"The pasteurized milk is frozen at -20 degrees Celsius and given to whoever needs it. It can last six months," said Agrawal. - IANS
Wish to share your story?
Trending Now: