Sri Lankan diplomat accused of playing North Indians against Tamils

27-March-2013
Vol 4&nbsp|&nbspIssue 12
Sri Lanka's High Commissioner to India, Prasad Kariyawasam, has been accused of instigating North Indians "against not only Eelam Tamils but also the people of Tamil Nadu."
Making the charge against Prasad, MDMK leader Vaiko in a letter to Prime Minister Manmohan Singh Wednesday demanded that the diplomat "be prosecuted under Section 124A of Indian Penal Code."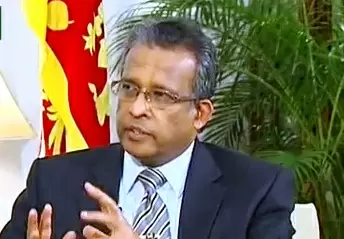 Prasad is indulging in activities inimical to the unity of India
Section 124 A, IPC states: "Whoever, by words, either spoken or written, or by signs, or by visible representation, or otherwise, brings or attempts to bring into hatred or contempt, or excites or attempts to excite disaffection towards the government established by law in India, shall be punished with imprisonment for life, to which fine may be added, or with imprisonment which may extend to three years, to which fine may be added, or with fine."
"The Indian Government should launch criminal prosecution against the High Commissioner by immediately arresting him," Vaiko has demanded.
Vaiko alleged that Prasad made a statement to the media on March 19, 2013, claiming that the Sinhalese were originally from Odisha and Bengal.
"The High Commissioner has mentioned that the king of Sri Lanka Vijaya came from Kalinga, which is Odisha.
"In this context it has to be understood that the story about King Vijaya, his birth, his parents and origin inform the readers of Mahavamsa that the parents of King Vijaya, that is his Father and Mother were actually Brother and Sister (sic).
Both of them were born to a Lion and a lady of Kalinga. This is the obnoxious story of the said Vijaya."
Vaiko also charged that the Lankan high commissioner had violated "the diplomatic immunity, crossed his legal limits and circulated the most atrocious narrative to pour venom, poison in the minds of the people of India in the Northern states making a mention of linkage of Sinhala language with Sanskrit and Hindi."
Wish to share your story?
Trending Now: