An unfolding movement for Eelam in pictures
20-March-2013
Vol 4&nbsp|&nbspIssue 11
Even as people from all walks of life are joining the agitation in support of Eelam that is being led by students in Tamil Nadu, The Weekend Leader records this historic moment in its pages for posterity to appreciate and remember the struggle by thousands upon thousands of ordinary students, who have shaken the government in New Delhi.

The protests have so terrified the DMK, which captured power in the State in 1967 riding the crest of a student led anti-Hindi agitation wave, that it finally was forced to quit the UPA government to distance itself from the latter's blatantly aggressive anti-Tamil stand.

The Weekend Leader is publishing these images since the TV channels and most other national media have chosen to play down these protests, which are taking the shape of a popular movement for liberation of Tamil Eelam.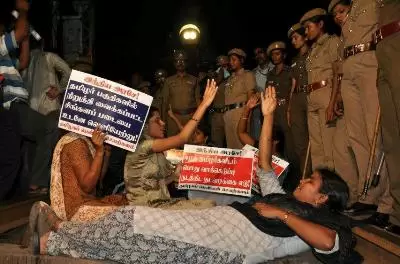 This image of women college students lying on a railway track shows the intensity of the protests in Tamil Nadu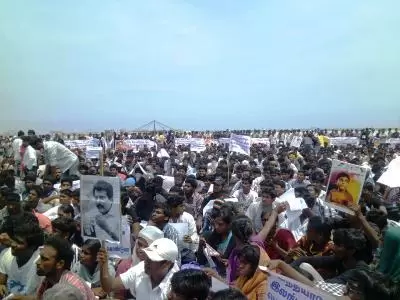 Students gathered at the Marina Beach in Chennai braving the hot sun and shouted slogans urging the Indian government to stop supporting Sri Lanka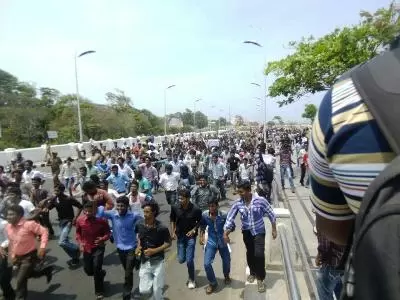 Students running towards the protest venue in Marina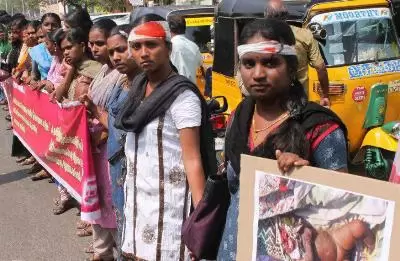 Women students forming a human chain in support of their demands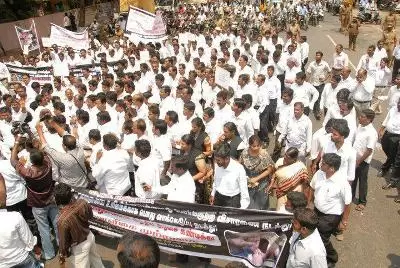 Advocates of the Madras High Court picketing the Raj Bhavan in Chennai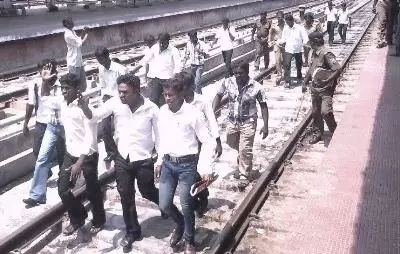 Railway stations and other central government symbols have been targets of student protests
Tens of thousands of banners and placards like the one above have appeared all over the State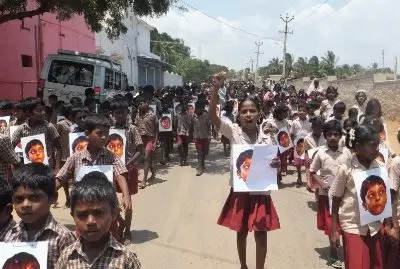 At Idinthakarai, children held a rally in support of Eelam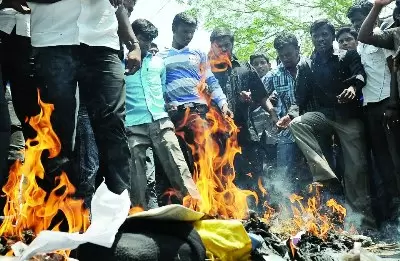 Students in Salem burning an effigy of Mahinda Rajapaksa
Wish to share your story?
Trending Now: