Asha Kirana - a ray of hope for AIDS victims

Brij Khandelwal
&nbsp | &nbsp Mysore
30-November-2012
Vol 3&nbsp|&nbspIssue 48
Better healthcare and increased awareness have helped control the spread of HIV/AIDS, once feared as an epidemic, according to doctors attending to AIDS victims at the Asha Kirana Hospital here, Karnataka's only specialised hospital for treating the disease that has 6,400 registered cases from the state at present.
The vulnerability of rural masses, however, remains high.
A general view of Asha Kirana (Photos: IANS)
In 2006, UNAIDS estimated that there were 5.6 million people with AIDS in India. In 2008, the figure was confirmed to be 2.5 million.
Recent estimates have indicated that AIDS control strategies have worked, and that the number of victims has fallen.
In Karnataka, after the first AIDS case was detected in 1988, there was an enormous surge in the incidence of the virus.
Poverty and infection from other states bordering Karnataka were held to blame.
The first AIDS case in the country was detected in Tamil Nadu in 1986.
The National AIDS Control Organisation (NACO) and several other voluntary groups have been actively working to contain the spread of the disease and provide better diagnostic tools and preventive measures.
According to NACO, southern India and the northeastern states have a higher prevalence of AIDS, with Karnataka reporting that 0.63 percent - 500,000 - of its population is infected.
In Karnataka, the country's only specialised hospital for the HIV/AIDS victims is Mysore's Asha Kirana, which has helped thousands of victims.
"If you want to see light in their eyes and feel hope in the hearts of people programmed to death as victims of HIV/AIDS, Asha Kirana, the only institution of its type in the country, is the place to visit," says Mysore's social activist Mukta Gupta.
Constructed on a sprawling green patch that is home to thousands of chirping birds in Mysore's Hebbal industrial area, Asha Kirana evolved as a fully-equipped hospital in 2004.
It is recognised today as a major reference point on the healthscape of Karnataka.
A dream project of Mysore's leading paediatrician S.N. Mothi, Asha Kirana has helped thousands of AIDS victims over the years to lead a dignified life with their self esteem restored through countless sessions of counselling and healthcare.
Mothi said: "This was one untouched territory no one wanted to enter due to social stigma and other critical health issues. When we started years ago no one believed what we have achieved could be done. The number of AIDS victims was increasing and there was real danger that if not controlled through creating awareness and educating family members of the victims, the problem could really get out of hand. Today, the incidence is plateauing."
Government facilities are inadequate and often not available when needed most.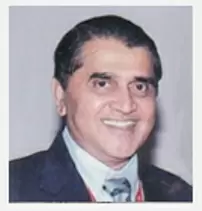 Leading paeditrician SN Mothi, the brain behind Asha Kirana
"We tell patients and their families that like diabetes or hypertension, AIDS too has to be managed with proper planning, medicare and safe sex," the doctor says.
Ramanna, 42, (name changed) a patient at the hospital, says: "I was terribly shaken when I tested positive. I thought life had ended for me. But someone from my village referred me here, and I now have regained my confidence and do some useful work."
Mahadeva, another patient, recalls how he was ostracised by his village community. "I suffered for months, but I've learnt a few things here and life goes on," he says.
"We teach people how to cope with the disease," says Mothi, adding: "The biggest problem is that people discontinue medicines; we need to keep counselling patients, and that is a lifelong process."
"Of the 162 pregnant mothers admitted, 160 delivered normal, HIV-negative babies. Only two had HIV/AIDS positive babies. The situation might have been far worse without the care patients receive here," says K.S. Gururaj, a trustee of Asha Kirana.
"Pregnant women with AIDS normally have 30 percent chance of passing on the disease, we want to bring this down to less than five percent as better medications are now available," Gururaj said. - IANS
Wish to share your story?
Trending Now: