Zoya directs adfilm to create awareness about cancer
12-July-2012
Vol 3&nbsp|&nbspIssue 27
After making the successful film "Zindagi Na Milegi Dobara", Zoya Akhtar has once again donned the director's hat, but this time for a cause. She has made a public service advertisement (PSA) that tells men to save women from breast cancer.
Titled "Because My World Is Not The Same", it aims to create awareness about breast cancer.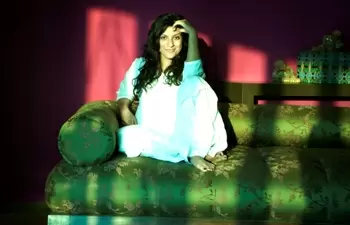 Zoya wants to drive home the message that cancer does not discriminate between gender (Photo: IANS)
"I am a filmmaker and am just using my filmmaking skills to contribute my bit to spread awareness about the deadly disease. I don't look at it as if I am contributing towards the cause," Zoya told.
Shot for Ogaan Cancer Foundation, the PSA goes on air next week. The ad will be seen both on television and online.
Talking about the concept of the advertisement, the 37-year-old said: "The idea behind the campaign was to tell people that breast cancer is not a girl's problem. It is not something that women need to speak with only women. Every person in the family is involved when a woman faces it. It is not a woman problem, it's a humanity problem."
"We have always seen women in advertisements saying that they are responsible for taking care of their husband and children's health. But now it's time for men to take care of the women in their lives and ask them if they have got themselves checked," she added.
The PSA features actors Arjun Rampal, Farhan Akhtar, Ranbir Kapoor, Shahid Kapoor and Abhay Deol, pledging their support for breast cancer awareness.
Zoya feels cancer does not discriminate between gender. That is why she has cast men.
Casting the five actors made sense as they have been very vocal about their relationships with the women in their lives, she adds.
"I just told the boys the whole idea, they liked it and agreed to do it. I have cast them because all five of them are extremely sensitive, have a very strong relationship with women in their personal lives and have been very vocal about it.
"Taking celebrities in such causes get the eyeball. People hear them because they know them," she added.
Made in four different lengths - 30, 40, 60, 90 seconds respectively - the advertisement has no script.
"I just put them into a large, box-like constructed area, facing the camera. They could hear my voice, and I interviewed each of them for about 20 minutes. Later I cut it into parts. There was no script," she said. - IANS

Trending Now: