India to be free of 'open defecation' in 10 years
30-June-2012
Vol 3&nbsp|&nbspIssue 26
One of India's biggest curses - the practice of open defecation - would be totally abolished in 10 years, Union Rural Development Minister Jairam Ramesh said here Saturday, adding that Sikkim would soon be the first Indian state to be rid of the practice.
Kerala and three northeastern states of Manipur, Mizoram and Tripura would also soon be free of the practice, Ramesh told media persons.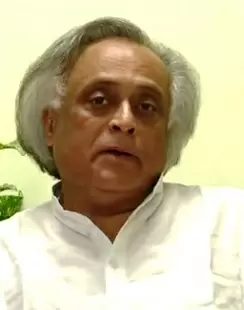 Jairam wants the northeastern states to set an example for rest of the country in sanitation
Currently 60 percent of people in the country still defecate in the open.
"Over 65 percent women, the worst sufferers of open defecation, continue with the age-old practice. Only ten percent of the 240,000 gram panchayats are Nirmal Gram Panchayats, that is those with toilet facilities," Ramesh said.
"To achieve the goal to eradicate the practice of open defecation in India a comprehensive programme -- Nirmal Bharat Abhiyan (NBA) - was launched in 1999 to ensure full sanitation facilities in rural areas."
"The practice of open defecation is one of India's biggest shame and curse. If we remove it totally, we would achieve one of Gandhiji's aims of clean villages," Ramesh observed.
To implement the NBA, Rs.3,500 crore would be spent during the current fiscal (2012-13) and Rs.35,000 crore has been allocated for the 12th Five Year Plan period (2012-13 to 2016-2017).
The central minister held regional meetings of the National Rural Drinking Water Programme and NBA with officials of all the eight northeastern states.
Praising the northeast region, Ramesh said: "Literacy rate in the region is high, empowerment of women is outstanding and community participation is exceptional. Hence, the region can show the rest of the country about the finest sanitation and hygiene."
Responding to the demands of northeastern state governments, the central minister has agreed to follow the formula of 90:10 cost-sharing ratio between the central and state governments respectively for the NBA programme in the region, instead of the 70:30 ratio formula for the rest of the country.
He announced the central government would soon set up a high-level technical and expertise group, as well as an international centre in Kolkata to deal with the acute problem of arsenic in water.
According to the minister, West Bengal is worst affected by arsenic water followed by Bihar, Uttar Pradesh, Jharkhand and Assam.
Of the northeastern states, Tripura, Meghalaya, Nagaland and Manipur are affected by huge iron content in water.
"Over Rs.500 crore has been recently allocated to provide quality drinking water in the arsenic and iron (in water) affected states," he added.
The central government plans to prepare hydro-geological maps for the entire country to identify new sources of fresh and hygienic water and to draw up a comprehensive scheme of rainwater harvesting. - IANS

Trending Now: