Novel scheme to raise funds to improve school infrastructure

22-May-2012
Vol 3&nbsp|&nbspIssue 20
There is good news for those who want to see their names inscribed on the entry gates of government schools in Punjab. The state government proposes to embark on this unique exercise to raise funds for improving the inadequate infrastructure of government schools in rural areas.
As per proposals, anyone residing in Punjab or living abroad of Punjabi origin, can name a village school after his father or mother, relatives and even himself.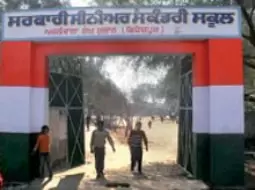 The proposals have found takers both in India and abroad (Photo: The Sunday Indian)
For this the donor will have to pay a fixed amount which would be spent on building infrastructure of the concerned school.
According to government officials, the proposals have received overwhelming response, particularly from Punjabis living abroad when education minister Sikander Singh Maluka, on his recent tour to US and Canada, informed them of the decision.

Says Maluka, "This is a very good scheme. The money collected through this would be spent on developing infrastructure of the school. Punjabi Non-Resident Indians (NRIs) are already contributing immensely to the development of the state. This way, their bonds with their motherland will grow.''

Experts say the scheme would prove a boon for both the government and the people. While the government will use the money to improve infrastructure, people can feel justifiably proud by inscribing their names on schools which have sentimental value.

Even teacher unions who otherwise miss no opportunity to flay government schemes and policies, are applauding.

Dharminder Singh Bhangu, senior vice- president of the Ropar unit of Government Teachers Union, says, "This is a welcome step. The scheme should have come earlier. However, better late than never. It should be implemented as soon as possible. This is the need of the hour as most rural government schools are in shambles.''

A source in the state education department revealed that they have so far received more than 300 inquiries about the plan.
By arrangement with The Sunday Indian

Trending Now: