Be someone's super hero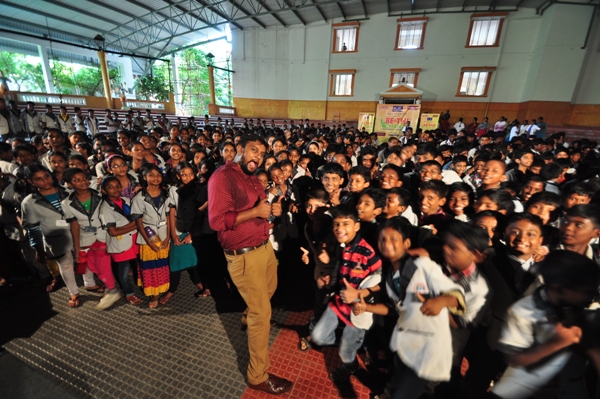 Beginning on a lighter note, flooding the screen with images of comic-book super heroes, followed by images of popular film stars, Arun Daniel Yellamaty, founder of Hyderabad based NGO, Youngistaan Foundation, ended up with a challenge to the students of Sushil Hari International Residential School in Chennai to be someone's super hero in real life.
Arun Yellamaty addressing the students of Sushil Hari International Residential School (Photos: H K Rajashekar)

As cheers rent the air every time the image of a super hero lit up the screen, Arun changed the narrative when he showed images of the less fortunate people living on the streets, and suggested how the students themselves could turn heroes by helping those in need.

Arun addressed the students recently at The Weekend Leader's 'Be the Change Challenge Series' programme, which is being held in schools to stir up the social consciousness of the children.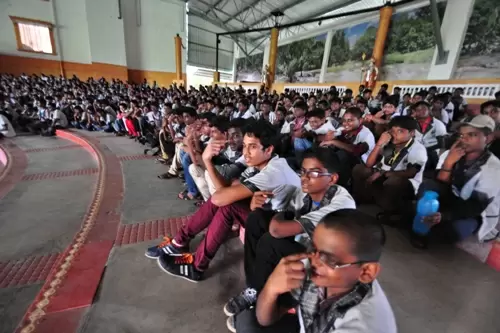 A section of the young audience

"When you ask God why bad things are happening in this world, God will tell you, I have made you to make a difference," he said.

Concluding his speech, Arun made the children repeat after him, "I have to do something. I have to change the world. I have to help people."

The Weekend Leader's Editor P C Vinoj Kumar urged the children to be generous with their appreciation of the good things they find in others.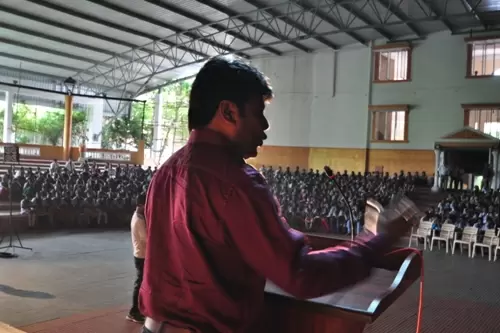 The Weekend Leader Editor, P C Vinoj Kumar, addressing the students

"Cultivate the habit of appreciating. If you like something about someone, say it to the person. Find some positive thing to say about your classmates," he said.

Santhana Krishnan, member of the management of Sushil Hari International Residential School, addressed the students and presented mementoes to The Weekend Leader team.

If you would like to have this event in your school, do get in touch with us at [email protected] – TWL Bureau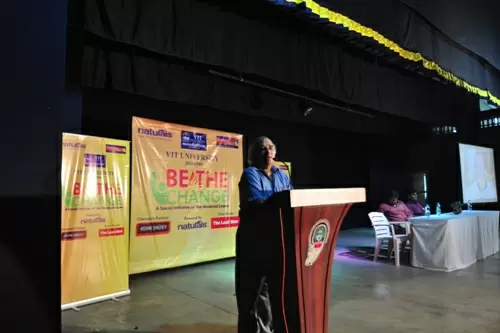 Santhana Krishnan, member of the management of Sushil Hari International Residential School, giving an introduction to the programme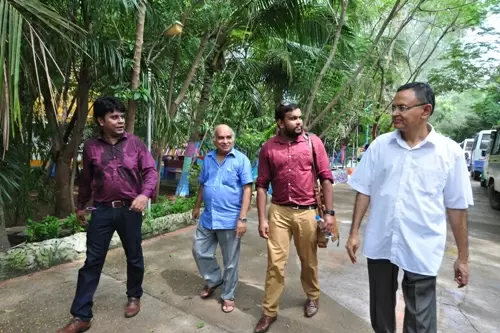 Guests being shown the campus. At right is Ganesh Pattabhiram, senior faculty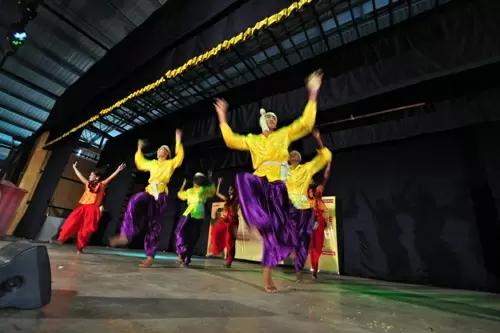 A mind blowing cultural performance by students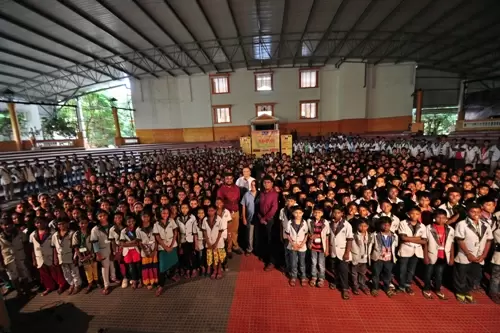 Children, staff members of Sushil Hari International Residential School with The Weekend Leader team

VIDEOS