Total Rural Experience is Part of the Package at Citrus Farm Resort
Jaideep Sarin
&nbsp | &nbsp Hoshiarpur (Punjab)
04-October-2017
Vol 8&nbsp|&nbspIssue 40
Punjab is better known for India's "green revolution" in agriculture and for contributing the maximum foodgrain to the national kitty. And now a progressive horticulturist and entrepreneur is offering hands-on experience to visitors to try their hand at how farming is actually done.

"Be a farmer on weekends at Citrus County -- Hoshiarpur. Get your kids to the farm to give them a unique experience in a typical farm in Punjab. Let then come and indulge in plucking fruit and sowing vegetable seeds in the fields on their own." This is how Harkirat Ahluwalia, owner of the Citrus County farm resort, puts it.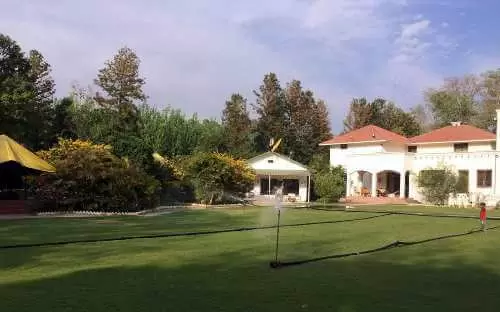 At Citrus County farm resort guests can have a total farm experience (Photos Courtesy: Citrus County Resort)

"We are offering guests, especially children, first-hand experience of doing farming. This is something that people have never tried before. The experience gives them the satisfaction of doing hard work and experiencing what life is like in the countryside," said Harkirat, who along with his wife Jasveen runs the resort, about 140 km from Chandigarh.

The guests at the farm can sow seeds, pluck citrus fruit, plough the fields, milk cows, drive a tractor and take a ride to a nearby forest and rivulet in a tractor-trolley.

Fresh home-cooked food, which is prepared on earthen stoves at the ground level, home-grown organic vegetables and warm hospitality add up in equal measure to make the experience a refreshing one.

"Glamping", or luxury tenting, as Harkirat puts it, is also part of the farm experience.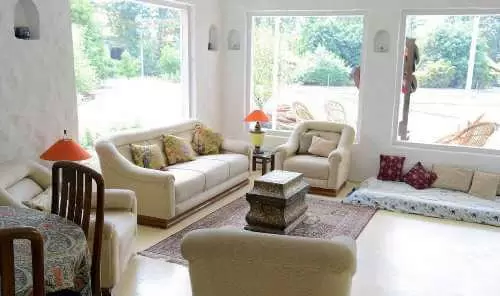 Luxury tents are available for accommodation

The nine air-conditioned tents at Citrus County, with attached bathrooms, offer luxury stay with king-sized beds in the midst of the sprawling orchards of kinnow (a citrus fruit) and tall poplar trees.

The farm resort is located in Chaunni Kalan village, five km short of Hoshiarpur on the Hoshiarpur-Chandigarh highway.

"Cycling enthusiasts are welcome to get their wheels along and we will provide them the best possible tracks," said Harkirat, who is a post-graduate in Mass Communication from Panjab University and himself a cycling and biking enthusiast.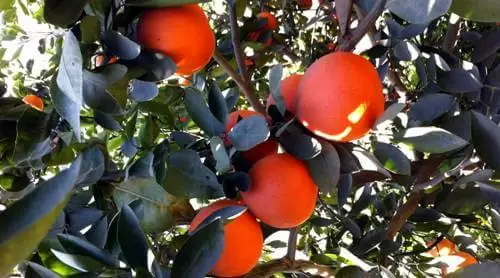 In the past, the resort has seen couples from other countries going through wedding rituals the Indian way to give them a real-time feel of the country's culture and marriage ceremonies.

The unique thing in couples opting for the Indian-style wedding is that they are already married and are middle-aged or even older. The couples are accompanied by their friends, relatives and even children and grandchildren for this unique experience. - IANS

Trending Now: