Explore these places that are waiting to be discovered this summer

Renuka Singh
&nbsp | &nbsp Hyderabad
09-March-2015
Vol 6&nbsp|&nbspIssue 10
As soon as the summer warmth spatters through India, all vacationers crave for a cool getaway. Although there is no dearth of hill stations in India, finding a quiet and peaceful hill station could be a challenge.
The popular hill stations in India get too crowded during the peak summer that it feels more like a race than a respite to be there.
Besides, everything from accommodation to transport is costlier in touristic places. Thus, it's time to ditch the beaten path and explore the quieter hilly trails in India, which are waiting to be discovered and give you a deeper joy of travel.
There are 7 offbeat hill stations in India that are neither too crowded nor too touristic. They offer exactly what you seek – quiet, beauty of nature and lots of relaxation.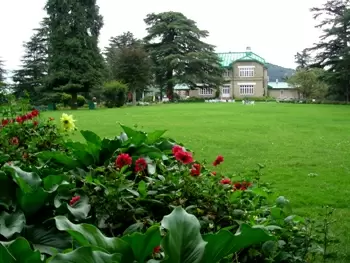 At Chail, you can relax in the midst of deodars and soak in the quietude of nature (Photos by Renuka Singh)
Chail
In the glorious state of Himachal Pradesh lies a picturesque hill station by the name of Chail, which is only an hour drive away from Shimla. Chail is your blissful sojourn, where you can relax in the midst of deodars and soak in the quietude of nature.
Also, there are quite a few outdoor activities to keep you engaged, such as hiking, wandering through the farms and playing basket ball and cricket on Chail's Sports ground, which is known to be world's highest Cricket Stadium.
Where to stay in Chail: The Chail Palace
How to get there: Take the morning Kalka Shatabdi from New Delhi, and then a taxi or a bus from Kalka to Chail.
Rajgarh
Rajgarh is a pristine hill station tucked away in Sirmaur district of Himachal Pradesh. It's an ideal place for camping and adventure activities like hiking, river crossing, rappelling and flying fox to name a few.
The true nature lover can amble freely, hear the melody of birds and the reverberating river, enjoy the succulence of the peach orchards all across the valley and simply surrender to the beauty of the mountains.
Where to stay in Rajgarh: Camp Peach Valley
How to get there: Rajgarh is a three-hour drive from Chandigarh. Alternatively, you can take Kalka Shatabdi from New Delhi to Kalka, and then a taxi to Rajgarh.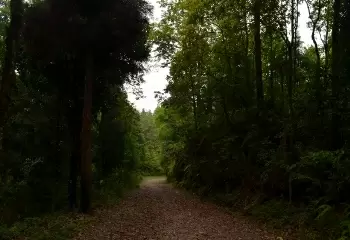 Kurseong, located near Darjeeling, means 'the land of orchids'
Sattal
As the name suggests, Sattal is a cluster of seven sublime lakes hidden away in Nainital district of Uttarakhand. It's a secluded hill station full of lush forests and mountains around.
An ideal way to savour its beauty would be to stay in a quaint cottage and experience the rendezvous with nature and send all your electronic gadgets on a break as well. You can go for long walks, bird watching, fishing and kayaking.
Where to stay in Sattal: Sattal Forest Resort
How to get there: Take an overnight train from Delhi to Kathgodam and then a taxi, which takes around 1.30 hours to reach Sattal.
Kurseong
Kurseong is a modest town in the district of Darjeeling (West Bengal) that remains to be lesser-known, but certainly more inviting than its popular cousin Darjeeling. The very meaning of Kurseong is 'the land of orchids', which suggests that it's a place to find a lot of scenic trails.
Well, besides the glorious views of the Kanchenjunga range and plenty of wild natural beauty, there is an impressive British architectural heritage to commend in
Kurseong. The old school buildings, the museums and the churches are all there waiting to be admired.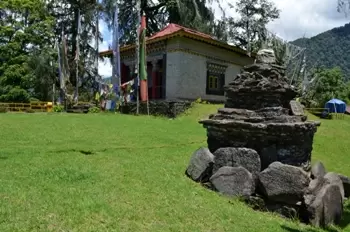 Sikkim's oldest monastery is situated at Yuksom
Where to stay in Kurseong: Kettle Valley Home Stay (around 10 km from Kuseong)
How to get there: It's roughly an hour and a half drive from NJP Railway Station/Bagdogra Airport.

Yuksom
The fact that Yuksom was the original capital of Sikkim is a good enough reason to get intrigued about it. Renowned to be a historical town, Yuksom has Sikkim's oldest monastery by the name of Dubdi, which was built in the 17th century.
Besides its rich history and the mystic of the monasteries, Yuksom is a place to find quietude, solace of nature and hospitality of the village folks.
Where to stay in Yuksom: Limboo Homestay
How to get there: Take a taxi from NJP (New Jalpaiguri) Railway Station/Bagdogra Airport to Yuksom, which takes around 3 hours.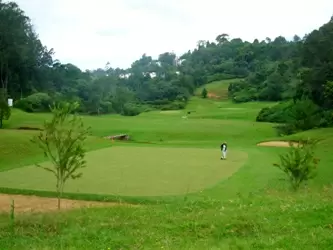 Wellington is full of verdant trails and tea gardens
Wellington
Wellington, closely nestled to Coonoor, is a little town situated in the Nilgiris District of Tamil Nadu. It is chiefly known for The Defence Services Staff College (DSSC), a leading tri-service training institution.
It's a great escape from the chaotic Ooty and a hideout to enjoy the mellow nature. Apart from the verdant trails and tea gardens around, Wellington Gymkhana Golf Club is easily the highlight of Wellington, where you can take in the unspoiled mountain views and rejuvenate your weary city soul.
Where to stay in Wellington - Sunvalley Home Stay (Coonoor)
How to get there: The nearest airport is Peelamedu Airport (Coimbatore) from where you can take a taxi or a bus to Wellington.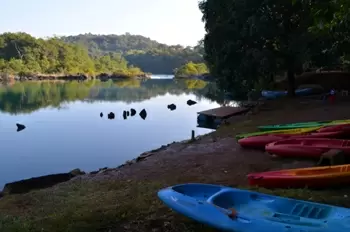 Dandeli offers you a range of water sport activities
Dandeli
Dandeli is a nature lover's abode with abounding forests and ample wildlife and bird watching opportunities. Located in North Karnataka, it is easily accessible from both Bangalore and Goa for a weekend or even for a prolonged stay.
There are quite a lot of adventure and water sport activities that are offered in Dandeli, such as white water rafting, rappelling, natural Jacuzzi, kayaking and jungle safari.
Where to stay in Dandeli: Dandeli Jungle Camp, Kali Adventure Camp and Bison River Resort.
How to get there: Take an overnight train from Bangalore to Alnavar and then take a taxi, which takes 1 hour to reach Dandeli.
So the best hill stations in India are calling and you must go. Where are you headed this summer?


Trending Now: