Citation hails Venkatraman's One Rupee Lunch scheme
25-January-2012
Vol 3&nbsp|&nbspIssue 3
Following is the full text of the citation awarded to The Weekend Leader Person of the Year 2011, V Venkatraman who was presented with the Award and Citation at a function in VIT Chennai on 23 January 2012:
Hunger continues to stalk India, in spite of various anti-poverty schemes. According to a recent study, 42 per cent of children below five years in this country are malnourished. Precious little has been done to address this issue.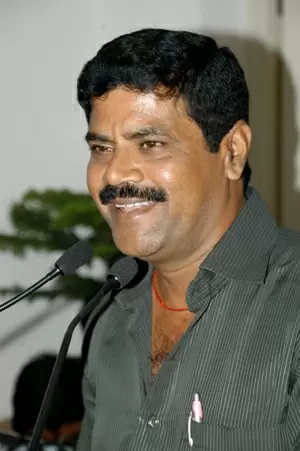 V Venkatraman - The Weekend Leader Person of the Year 2011
Free mid-day meals for children in government schools, and subsidized food grain for below poverty line (BPL) families have not eradicated hunger in the country.

It is in this backdrop that V Venkatraman's service gains significance. Forty-nine- year-old Venkatraman owns a small eatery in Erode, about 400 km south west of Chennai in Tamil Nadu.

Inspired by his own childhood experience of poverty, and moved by the plight of the attendants of the long staying poor in-patients at the Government General Hospital - many of whom go hungry because they have no access to home food nor can they afford to eat at a restaurant - Venkatraman introduced the 'One Rupee Lunch' at his restaurant.

Tokens are distributed daily to about 30 poor people at the hospital. The token holders collect their food packets from the restaurant paying Re 1. Other customers pay Rs 40 for the same lunch. Launched about four years ago, the scheme has continued in spite of the rise in prices of foodgrain, oil and spices.

For his social service, Venkatraman has been chosen as The Weekend Leader Person-of-the-Year 2011.

Trending Now: