Indian-origin businesswoman seeks to give back to Ghana through charity work
Francis Kokutse
&nbsp | &nbsp Accra (Ghana)
10-November-2011
Vol 2&nbsp|&nbspIssue 44
An Indian-origin woman - one of the many second generation Indians living across West Africa - is striving to give back to society in Ghana, a country that her grandfather adopted as his home after arriving as a 14-year-old in the 1920s and going on to become a successful businessman.
Sonya Sadhwani's grandfather Ramchand Khubchandani laid the foundation for the family's retail chain in Ghana when he arrived in the then Gold Coast as a 14-year old in 1929 to seek greener pastures.. He started off as a store boy and went on to build a retail chain, the Glamour Stores, which his son, Bhagwan, turned into the Melcom group.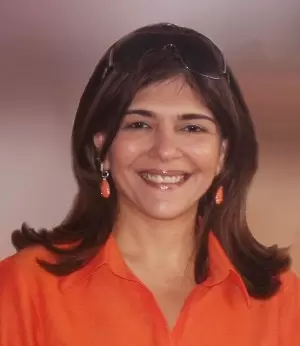 Sonya Sadhwani plans to promote charity through Melcom Care, the charity arm of the Melcom group of companies (Photo: IANS)
Her idea of working in Ghana is far different from her grandfather's. Decades later, Sonya is changing the company's goals to include corporate social responsibility, getting into charity work in a big way through Melcom Care, the charity arm of the Melcom group of companies.
"I am aware of my origin, but Ghana has remained my home. My attachment is here and there is always the draw to Ghana," said Sonya.
There are over 4,000 Indians in a total population of more than 24 million in Ghana.
Like her grandfather and her father, she has found Ghana so welcoming that Sonya believes that living here is like paradise.
"The people are very sincere and very accommodating and do not make you feel like an outsider," said the petite Sonya.
Like others of her generation, Sonya and her friends look every inch an Indian, though they have little connection with their grandparents' country of origin. They have their Ghanaian friends, but this generation of Indians has maintained a close bond of friendship with one another.
Sonya said: "We meet regularly to dine out and (meet at) other social charity activities."
Born in capital Accra in October in 1965, Sonya attended the elite Ghana International School (GIS) for a while and left to join her father who had moved to Hong Kong.
"I didn't like the cosmopolitan nature of Hong Kong which was crowded but had to remain there until I left for the United States to further my education."
She chose New York University where she studied for a degree in business education to become a high school business teacher.
"After my degree, I went back to Hong Kong and found myself teaching at the Sears Rogers International School," she added.
"Soon after this," Sonya said, "I got engaged and had to leave Hong Kong to join my husband in Nigeria where we lived for eight years until we moved to Ghana where my husband was running the Crown Star Electronic Industry."
She became a mother during this time and so spent little time working at the Melcom head office.
"Seven years ago, I was given my first project to run for the company and slowly graduated to the Director of Brand Management."
Sonya's dream is to give back to society through charity. She spent time teaching in the American International School in Lagos, Nigeria, and at GIS, but her big dream is to take her charity work to another level and this she wants to do full time. - IANS

Also Read

Roses for the world: An Indian success story in Ethiopia

Trending Now: