Networks of women journalists could even redefine the media profession itself
Manipadma Jena
&nbsp | &nbsp Bhubaneswar
03-November-2011
Vol 2&nbsp|&nbspIssue 44
We are not here because we have a pretty face or have slept our way to the top. We are here because the media profession deserves us," says Patricia Mukhim, editor of 'Shillong Times'.
Tough words and upfront stances typify Indian women media professionals today. Over the last decade, they have been networking furiously amongst themselves and building up pan-India networks and organisations.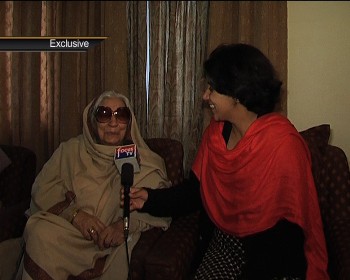 From Telex to Twitter: In India, female reporters are currently responsible for 37 per cent of stories generated, compared to 28 per cent 15 years ago. (Photo: WFS)
The idea is not just to establish pressure groups for gender related change but also accelerate competitive professionalism and close the media gender gap in the workplace.
The goals of the groups of media women have evolved over time. Initially it was all about breaking the glass ceiling, fighting discrimination and sexual harassment, and demanding an end to the "soft story syndrome". Those issues have, of course, not gone away.
Today, however, there is also a felt need for skill upgradation and greater visibility. As the media everywhere in India evolves from the telex to twitter, women within these organisations want to focus on harnessing technology to ensure their own professional growth and build an equal partnership with their male colleagues.
Says Vinod Sharma, political editor of the leading daily, 'The Hindustan Times', and office bearer of the India Chapter of South Asian Free Media Association (SAFMA), "If any one factor can create a level playing field in the media space, it is technology. Suddenly information is not bound by geography."
Networks, he believes, can throw up saner, more unbiased voices, and aggregate knowledge that is beneficial, not just for their organisations, but the entire region.
Gender equality in the regional media has always been an important, yet elusive, goal. There is much talk of the "feminisation" of the Indian media and there can be no denying that the presence of women has registered a sharp rise.
The Global Media Monitoring Project (GMMP) in its 2010 report, 'Who Makes the News?', monitored 1,365 newspapers, television and radio stations and Internet news sites all over the world.
In India, it found that female reporters are currently responsible for 37 per cent of stories generated, compared to 28 per cent 15 years ago. It also noted that their stories challenged gender stereotypes twice as often as stories filed by male reporters. Yet, it also noted that a huge 78 per cent of the people heard or read about in the news continue to be male.
As Ammu Joseph, Indian media watcher and member of the Network for Women in Media India, who was closely associated with the GMMP project, had observed in an earlier media interview, "If it's just a question of numbers, one can certainly say that there is some evidence of such a phenomenon (feminisation) in India, especially in big cities and in sections of the English language media. However, if the term is meant to indicate more gender awareness in the media space, including but not only in terms of employment patterns, there is less evidence of such a transformation."
Indeed media women in India are conspicuous by their absence in the upper echelons of their profession. The Washington-based International Women's Media Foundation's 2011 study, 'Global Report on the Status Women in the News Media', which covered 1,70,000 people in the global news media, found that in the Asia and Oceana region (with a few exceptions) women in senior management are barely 13 per cent.
"Finding a woman editor to address the South Asian Women in Media (SAWM) India Chapter inaugural function that was held in March this year was difficult, despite the fact that it was in New Delhi where many newspaper organisations are headquartered," observers Mannika Chopra, a senior journalist, and a SAWM office bearer.
Almost every senior woman professional sees value in building networks. Says Mukhim, "To overturn the skewed situation we media women need to negotiate our space at the levels of government, the workplace and our homes. Rather than fight lone battles as individuals, networks in solidarity can emerge as an important tool of activism. In groups we can learn from each other's experiences and skirt trouble spots!"
Barkha Dutt, Managing Editor of New Delhi Television (NDTV) puts it this way, "In offices where structures remain more formal, experience sharing is difficult. It is a lot easier in such professional forums."
According to Srinagar-based Shahana Butt, of Press TV, everything in journalism – from conceiving an idea to actually getting a story out of it – depends on contacts and such professional media networks make the process of contact building a lot easier for women.
According to media analysts, networks of women journalists have the potential to act as force multipliers for women's presence in the media, which in turn could redefine the profession as we know it. – Women's Feature Service


Trending Now: