US Consulate changes mind, grants visa to Magsaysay winner Neelima Mishra
03-October-2011
Vol 2&nbsp|&nbspIssue 39
Four days after rejecting her application, the US consulate here Monday granted a US visa to Neelima Mishra, one of this year's Magsaysay Award winners, her father said.
"Neelima was called to the consulate again Monday with a fresh application. It has been accepted and she has been granted the US visa," said her father Chandrashekhar Mishra. Neelima called up her father and conveyed the news to the family.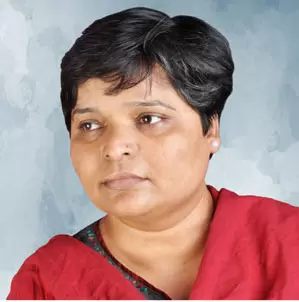 Neelima is visiting the US to deliver a speech at a meeting of the Chicago-based group, India Development Coalition of America (Courtesy: www.rmaf.org)
Mishra said Neelima and her whole family is thrilled that her credentials have been recognised at the international level after her years of dedicated social service.
She had applied for an online visa last week and was called for an interview last Friday. However, her application was rejected, ostensibly on the ground that she was not financially well-off and could not support herself financially in the US.
Neelima has been invited by the Chicago-based group, India Development Coalition of America, to deliver the keynote address at their upcoming convention next month.
"Now she plans to leave here on the night of Oct 12 for the function scheduled Oct 15-16, and plans her return Oct 19," Mishra said.
Last month, Mishra had gone to the Philippines to receive the Magsaysay Award for social work.
In 2007, eminent social worker from Maharashtra Prakash Amte's US visa application had been similarly rejected.
"The grounds cited for me was that I am economically backward and hence not eligible to support myself in the US, so the visa was rejected," said Amte, who was conferred a Magsaysay Award in 2009.
"Following a media uproar, I was granted the US visa within 24 hours, and it was sent to my home," Amte said. - IANS
To read the Ramon Magsaysay Award Citation for Neelima Mishra, click on the link below. - Editor

Trending Now: