A lot has happened over coffee for Huda El-Jack and her ZAMN
Abigail Klein Leichman
&nbsp | &nbsp Jerusalem
12-August-2011
Vol 2&nbsp|&nbspIssue 32
For the first six months after Huda El-Jack sold her California house and moved to the West Bank in 2003, she had second thoughts. "I wondered what the heck I had done," she laughs. "I still sometimes wonder. I have a lot of questions about whether that was a good decision."
El-Jack, who has a graduate business degree and a background in information management, is a mother of two living in the Palestinian territories. There, in her husband's hometown of Ramallah, she co-founded in 2008 the first and only branded coffee shop franchise, ZAMN (Time). She now has two shops and El-Jack and her two partners are negotiating a potential third West Bank location and have fielded inquiries from Haifa, Nazareth and Tel Aviv. "I have to be ready because there is stiff competition there," she says. "Here, we are kind of in a class of our own."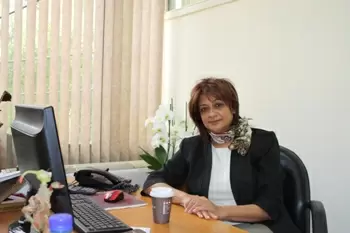 Business with joe: Great coffee, and fabulous ambience at ZAMN; that's the secret of El-Jack's success (Photos: Women's eNews/WFS)
The two cafes today are managed by a former hotel administrator, freeing El-Jack to work as an investment manager at Siraj FUN I, a Palestinian private equity fund. She is the only female director of the portfolio firm Wassel Palestine Logistics and Distribution Company, the West Bank UPS representative, based in Ramallah.
In mid-July, the board voted in El-Jack as interim chief of the 1,000-employee company, making her the first female CEO of a publicly traded Palestinian business. "She has really broken the glass ceiling," says Ahmed Aweida, Palestinian Stock Exchange CEO and one of ZAMN's two other co-owners.
Overall, fewer than 20 per cent of Palestinian women are active in the work force. The percentage is much higher in cities such as Ramallah. The coffee-shop franchise currently employs six women among its 30 workers, a number that fluctuates since many of the employees are college students.
Like Israel's popular coffee bar franchises Aroma and Arcaffe, ZAMN has proven that people are willing to pay a few shekels more for a cup of joe when the setting is appealing. El-Jack says, "Nobody thought the market would consider coffee as a premium product, but we felt it's all about the experience, so we spent a lot on the infrastructure and ambience at the two locations, situated less than three miles apart."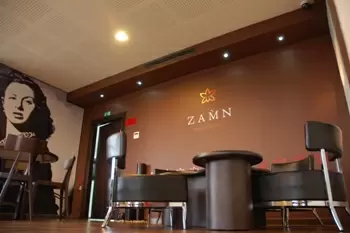 Quality service: Having coffee at ZAMN will cost you more, but customers relish the experience
Born in Sudan into a diplomatic family, El-Jack went to college in California, where she met and married Bashar Amer. In the summer of 2000, the family visited Amer's ailing father in Ramallah, the administrative centre of the Palestinian Authority and home to about 27,000 Muslim and Christian Arabs.
"Things were really great. There was a lot of hope. My husband said, 'How about moving here for a couple of years?' and we invested here. Two months later, everything went nuts," she says. That was the period when the Arab uprising (intifada) was at its height.
El-Jack took the children back to California until the summer of 2003, when the violence had calmed enough that she felt she could rejoin her husband.
ZAMN saw a revenue increase of 15 to 25 per cent per month from 2010 to 2011, after aggressively paying down debt the first few years. A forthcoming mid-year report on the privately held company, El-Jack says, shows a profit margin that has doubled through the implementation of efficient business practices.
"In Ramallah, there is no issue being a woman in business, although some are surprised that I'm the managing partner," says El-Jack.
Maysoon Odeh, owner of NISAA-FM, Ramallah's only commercial radio station by and for women, says the touch of a woman was good in this sector. "The whole concept of ZAMN was very new and the fact that it is led by a woman makes it more interesting. I believe the fact that she is successful will inspire others to take her lead," Odeh says.
By arrangement with Women's eNews/WFS


Trending Now: