Dr. Binayak Sen's wife says SC judgement restored her faith in democracy

Akash Bisht
&nbsp | &nbsp New Delhi
18-April-2011
Vol 2&nbsp|&nbspIssue 15
Activists, painters, filmmakers, artists, musicians, doctors and others celebrated the Supreme Court's granting of bail to social activist Dr. Binayak Sen at the Press Club of India in New Delhi. It was here in Press Club that Illina Sen, Binayak's wife, had held her first press conference.
Illina Sen, who came to rejoice the judgement at the Press Club, said, "I am extremely relieved with the spirit and vision of the judgement. I can now breathe a sigh of relief. The judgement has restored my faith in the Indian democracy and judiciary."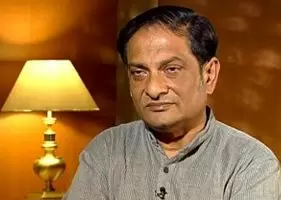 Triumph of democracy: Activists see the Supreme Court order granting bail to Binayak Sen as victory of democratic ideals over fascist mentality
Others present at the venue hugged and raised slogans in solidarity with the good doctor. "It's a great day for Indian democracy and a slap on the face of the BJP government in Chhattisgarh. The state government had blatantly fabricated the charges without an iota of evidence suggesting Sen's link with the Naxals," said Amit Sengupta, senior journalist.

Harsh Dobhal, a human rights activist associated with Free Binayak Sen campaign, lauded the judgement and said, "The BJP government in Chhattisgarh showed no sensitivity towards the great service rendered by this good doctor and also towards pleas made by 50 Nobel laureates and people from all walks of life."
Faith of millions in the Indian judicial system was restored when the Supreme Court granted bail to social activist Dr. Binayak, who had been convicted and sentenced to life imprisonment on charges of sedition by a Chhattisgarh court for helping Naxals.
"We direct that the sentence on the petitioner (Binayak Sen) be suspended and he be released on bail to the satisfaction of the trial court," the Supreme Court bench comprising Justice HS Bedi and Justice CK Prasad had stated in its brief order. The bench also added, "We are a democratic country. He may be a sympathiser (of Naxalites) but it did not make him guilty of sedition."

The court rejected the appeal by the Chhattisgarh government that had opposed the bail on grounds that the documents and pamphlets found with Sen suggested that he was actively supporting the Red Ultras. Responding to the plea, the bench said, "The worst that can be said is that he was found in possession of general documents (relating to Maoist activities) but how can it be said that such possession would attract the charge of sedition. How can you lay the charge of sedition... If someone has an autobiography of (Mahatma) Gandhi at his home will he be called a Gandhian? Is that your logic — that having documents and pamphlets on Maoists and Naxalites at his (Sen's ) house (makes him an outlaw)?"

The bail granted by the apex court brought relief to the family of Binayak Sen who ran from pillar to post to prove that Sen was indeed innocent.


Trending Now: