Being part of the race for success, money and glamour

Kavita Kanan Chandra
&nbsp | &nbsp Mumbai
03-December-2010
Vol 1&nbsp|&nbspIssue 14
She has seen it all in the mad, mad world of fashion, glamour and entertainment. But the model, theatre artiste, actor and dancer voices the concerns of a today's generation that is torn between middle class or small town upbringing and a modern lifestyle with the trappings of success in a highly consumerist society.

"Today we are facing a dilemma, straddling between two worlds, the values of our middle class moorings and the fast-paced consumerist culture that the youth today face as a result of progressive market-driven India," says Ananya Dutta, whose first Bengali film, Natober Not Out (NNO) released last month.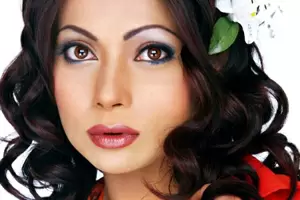 Positive dilemma: An upcoming actor, Ananya is conscious of the dilemma facing today's youth in defining their lifestyle
In NNO a similar dilemma among today's ambitious youth aspiring for the other consumer driven world that signifies success, money and glamour has been dealt, but in a lighter vein. Ananya, who has herself seen aspiring youth with simple dreams from a laid-back world thrust into the corporate world or into the entertainment industry, says the film echoes the dilemma of today's changing world.

No stranger to stage since childhood, it was a natural progression for this talented Kolkata girl – who is also a trained classical dancer - to head towards the Mecca of entertainment industry. Calling Mumbai a 'melting pot', her five years in this bustling metro has given her enough insight into the world of entertainment, which she feels is overtly hyped.

She has featured in a Mick Jagger video, done an English movie 'God only knows,' and has acted in some documentaries. "Glamour is hyped and it attracts a huge number of youngsters, many who don't have inclination or an inkling of what they are into, which result in their pitfall," says Ananya.

With 130 commercials under her belt including Thumbs Up, Colgate, and Videocon and her work in theatre with plays like 'Got to be Aishwarya' by Bharat Dabholkar, this Bengali actor is very clear about her goal in the entertainment industry.

However she reiterates that the glamour world is not a place for everyone as what looks fascinating from outside is certainly not a cakewalk. As a model and beauty pageant judge she feels if glamour is not one's calling then it shows in front of camera or on the ramp. A model should enjoy posing in front of camera and walking on the ramp; there should not be any inhibition. If glamour is not one's calling, then it's difficult to survive.

Trending Now: