Law Graduate Turns Donkey Rearing Into Rs 1.5 Crore Business in Tamil Nadu
13-November-2023
Vol 14&nbsp|&nbspIssue 46
Raju Joseph, a BA Economics graduate who later earned dual postgraduate degrees in law, has carved a unique niche in the business world with his venture focused on donkey milk and its by-products.

In 2018, Raju launched his venture in Musiri, a quaint town in Trichy district of Tamil Nadu, with an investment of Rs. 15 lakh. His brand Aindhinai has grown in the last five years and has touched a turnover of Rs. 1.5 crore.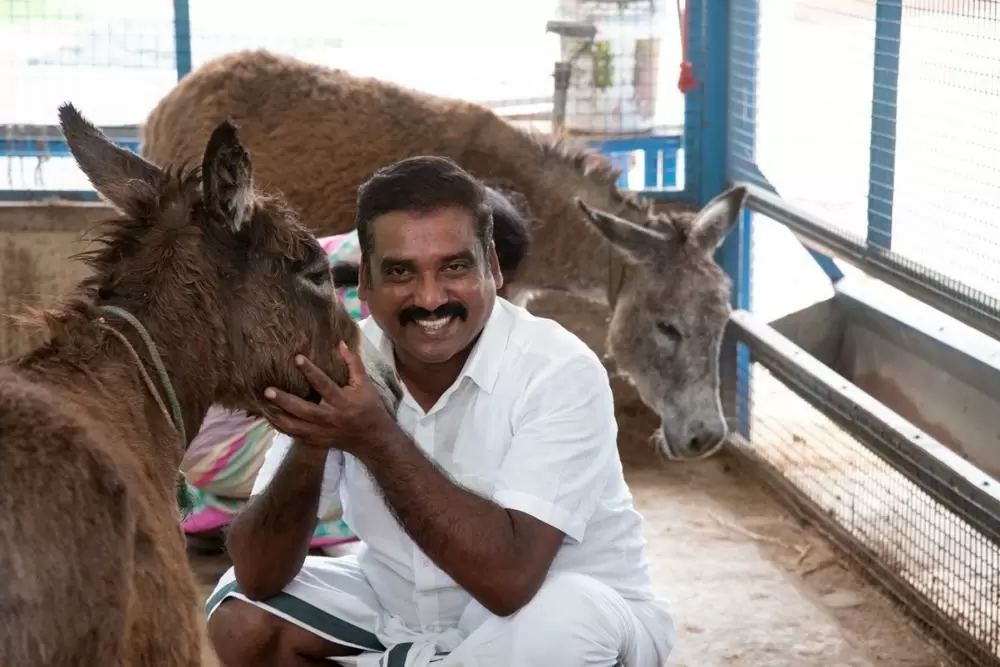 Raj Joseph started Aindhinai with just seven donkeys and two employees (Photos: Special Arrangement)
What began as a small team with his wife, Baby Theresa, and two employees, has expanded. Aindhinai Farmers Producer Company Ltd now has 10 more people on its rolls.
Starting with just seven donkeys and selling their milk, the business now boasts a herd of 45 donkeys and offers a diverse range of products, including donkey milk, soap, lip balm, urine, dung, and amulets.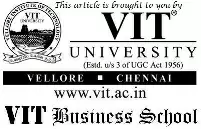 Raju's company offers a range of products, with prices starting from Rs. 250 per litre for donkey urine and reaching Rs. 5000 per litre for donkey milk. This milk is particularly sought after by Ayurvedic doctors and customers who consume it for its health benefits.
They also sell amulets containing donkey hair, believed to be good luck symbols, and aromatic donkey sambrani used as room fresheners.
All the products are available for purchase on their website and also at their farm. Most of their sales, accounting for 80%, are made online, with the farm outlet contributing the other 20%.
"Walk-in customers have the option to buy the products of their choice directly from the farm. Their experience works as word-of-mouth publicity for us," says Raju.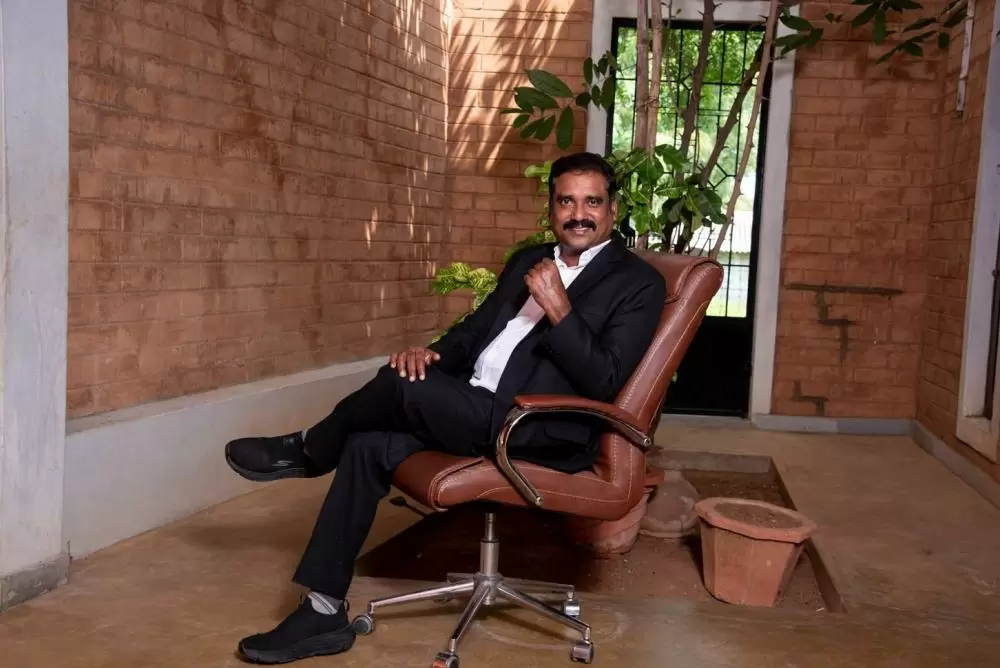 Aindhinai has achieved a turnover of Rs. 1.5 crore in just five years
Born in Chokkampatti village in Tenkasi district, Raju's early life was rooted in a small village environment. His family owned a textile store in the village.

He recalls his schooling years, "In the village school, I used to get first rank in the class. I was a good ranker but as soon as my parents shifted me to Saint Joseph School in Trichy, I became the last ranker of my class."

Raju's village school didn't teach him Basic English grammar. As a result, when he moved to a city school, he found it tough to keep up with lessons and homework.

He often faced punishment in school for not being able to do his homework or perform well. "Not knowing basic English grammar until Class 7 made things very hard for me in the city school," Raju recalls.

"I felt quite out of place because the other students were good at English. Also, my parents weren't much educated, so they couldn't help me either."

Raju finished his Class 12 at St. Joseph Higher Secondary School in Trichy in 1992. After that, he went on to study at St. Joseph's College, Trichy, where he completed his BA in Economics in 1995. A few years later, he pursued his law degrees through distance education, completing them in 2005.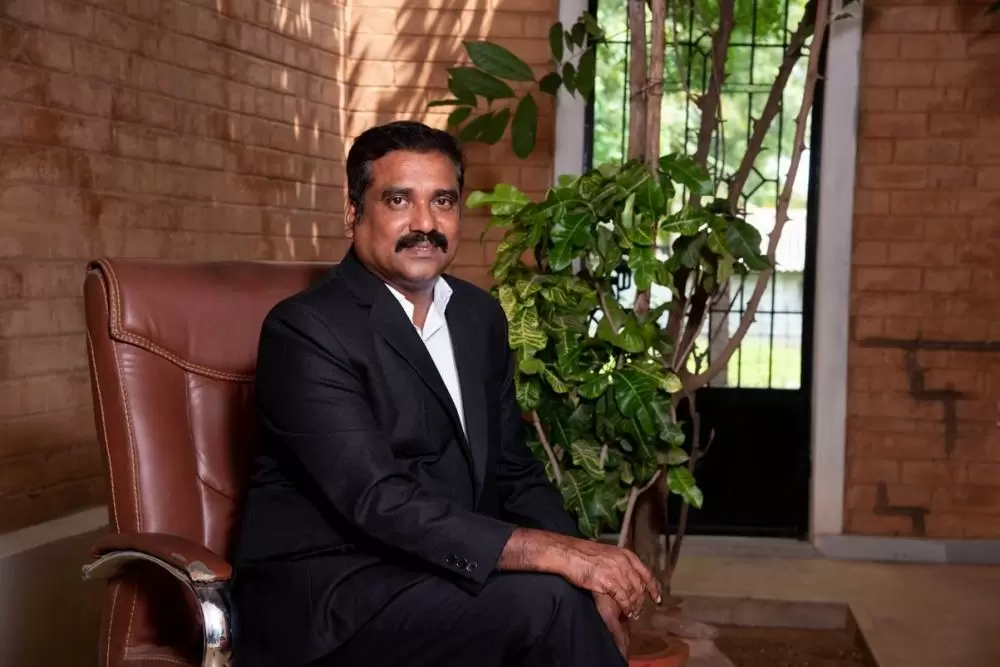 Raju chose to ignore regular animal farming and take the less trodden path of donkey farming
His own childhood experiences in education motivated him to start evening classes for village children in 1994, eventually leading to the formation of the NGO 'Society for the Poor People Betterment.'
Around 2000, Raju took up the initiative to teach sustainable agriculture practices to farmers with small holdings, up to five acres, in dry regions, with a focus on organic fertilisers.
Raju then bought a three-acre land in Musiri, from where he started his donkey farming in 2018.
In a scenario where regular farming involved buffaloes, cows, goats, sheep, and chickens, Raju noticed that donkey farming was quite rare. Understanding the health benefits of donkey milk, he decided to enter this unique sector.
He undertook research and development by visiting several farms. However, when it came to starting his own farm, he struggled to find healthy donkeys.
"Donkeys are not much cared for in villages now, and their usage has reduced a lot. Laundry workers who used to depend on them for carrying loads have now switched to motorcycles," explains Raju.
"In Tamil Nadu, donkeys are mostly kept by one particular community, but their use is decreasing gradually. Despite these hurdles, he managed to acquire seven donkeys in poor health and invested significantly in their care.
The unique properties of donkey milk, known for its antibacterial and medicinal benefits, form the cornerstone of his business. "My mother had her delivery at home when I was born, and she told me that she was fed donkey milk. I was well aware of the benefits it offers," Raju shares.
He started selling the milk, initially focusing on direct sales from the farm and later expanding to online sales and collaborations with popular YouTubers in Tamil Nadu.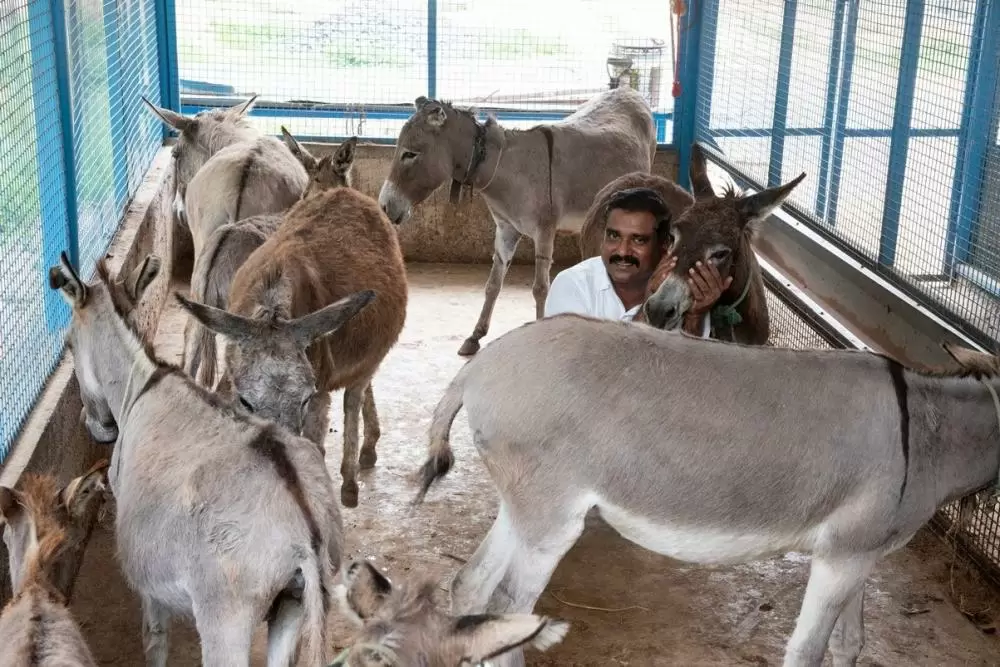 Raju at his donkey farm in Musiri
"In the early days, we didn't make much money. But gradually, in about half a year, we started earning Rs. 60-70,000 a month," says Raju.The expansion of the donkey herd allowed Raju to diversify into bi-products like soaps and lip balms.
"With the help of social media and our team's efforts, we could make more people aware of our products," he says. "The uniqueness of our products also attracted attention. We managed to increase our earnings by 10 times within a year."
Donkey milk, which can be refrigerated for up to 200 days, is delivered to various cities in Tamil Nadu, with a growing demand in places like Bangalore and Mumbai.
The farm, which also serves as a processing unit, produces around 7-8 litres of milk daily.
Raju's wife, Baby Theresa, plays a crucial role in the business, handling online operations and assisting in other areas. Their children, Joel and Joshna, are proud of their father's innovative business.
"We were never embarrassed. This is not a well-known method, we are proud of our dad that he took up this challenge," they say.
Looking ahead, Raju plans to introduce capsules containing donkey milk powder and explore donkey-assisted therapy, known for its stress relief benefits.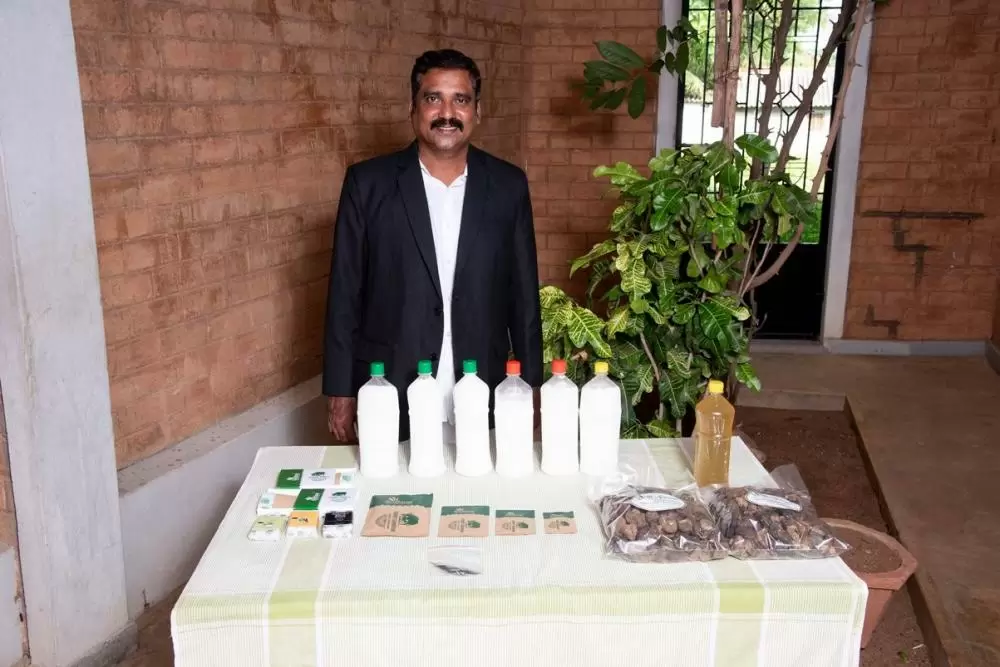 Raju, seen with some of the Aindhinai products, has plans to develop more
The couple also aims to offer online classes to share their knowledge of the donkey business and develop more products based on donkey milk.
Managing the business jointly, Raju and his wife are dedicated to giving a better life to the much-neglected animal. They feed the donkeys a nutritious diet and are committed to educating others on generating revenue from this unique venture.
"My wife is the one who supports me fully. I can't do anything without her," Raju acknowledges, underscoring the partnership that drives their successful venture. - ©
TWL

Trending Now: