From Humble Start to Corporate Star, the Tale of Rising from Rs. 7,452 to Rs 1 Crore CTC
10-November-2023
Vol 14&nbsp|&nbspIssue 45
Mahesh Krishnamoorthy's story is an inspiring tale of rising from modest beginnings. Born into a humble family, Mahesh's early days were spent in a small rented house with just one room and a kitchen in Thane.

Mahesh, who is 45 now, began his career journey after finishing his Chartered Accountant course. His first job was at IDBI Bank as a Relationship Manager, where he earned a starting salary of Rs. 7,452 per month.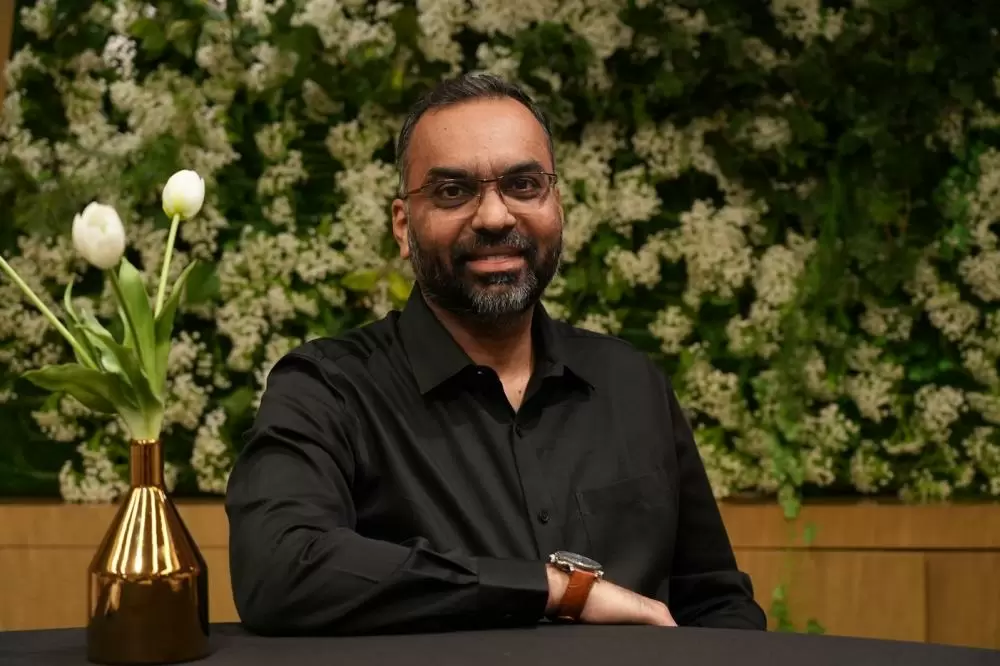 Mahesh Krishnamoorthy, Managing Director of Core Integra, started his professional career with a salary of Rs. 7,452 per month (Photos: Special Arrangement)
Climbing up the corporate ladder, he reached the rank of Vice President at ICICI Lombard, earning a lucrative Rs. 50 lakh CTC annually, before joining Mahindra Integrated Business Solutions Pvt. Ltd. as the Chief Business Officer, where he earned Rs. 1 crore per annum.
Mahesh has always been known for his exceptional ability to turn around and improve the businesses he has been in charge of.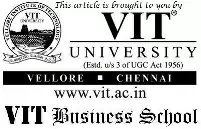 In 2021, Mahesh took charge as the Managing Director of Core Integra, a company then under a heavy debt of Rs. 9 crore. When he joined, the company's focus was on staffing, payroll, and compliance services.
Mahesh was familiar with Core Integra since 2016, having worked with them while at Mahindra Group.
Following the death of the previous Managing Director, who was a dear friend, Mahesh was approached to take the reins of the company. He successfully turned around the company's fortunes, boosting its revenue to Rs. 400 crore in just two years.
"When I joined in 2021, we had about 50-60 employees. Now, our team has grown to about 150 core employees," he says. "As of now, we have already crossed Rs. 400 crore in revenue and are aiming for Rs. 500 crore by the end of this financial year. We also have around 330-340 clients."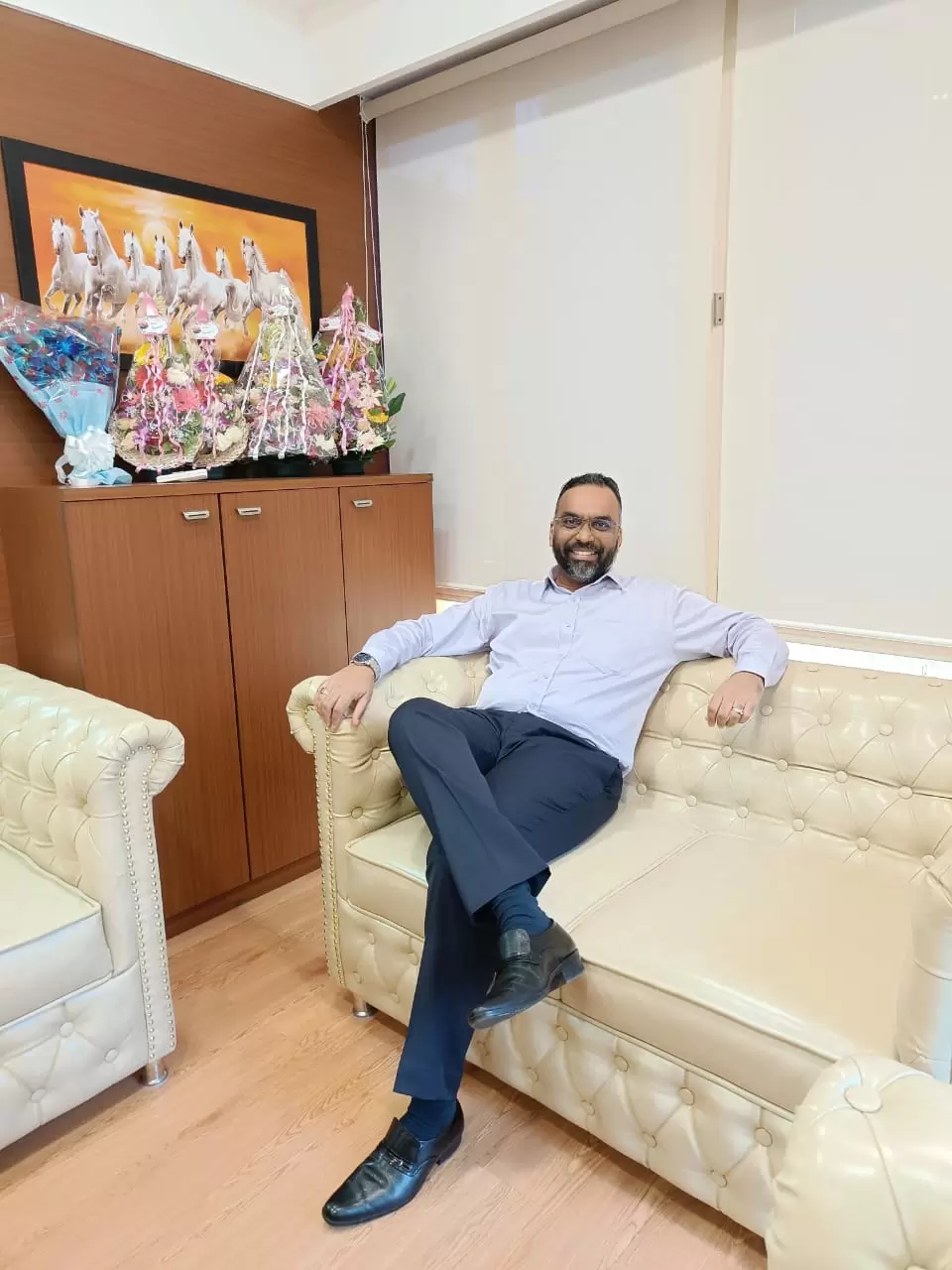 Core Integra has grown rapidly under Mahesh
Mahesh mentions that he cannot disclose his salary (CTC) and shareholding in Core Integra publicly.
Core Integra has seen substantial growth this year, with the opening of six new offices across India. Initially based in Mumbai, the company has expanded to cities like Bangalore, Chennai, Hyderabad, Kolkata, Delhi, and Pune.
"We launched our largest IT development centre in Solapur and are planning to open offices in Jaipur and Ahmedabad by the end of this financial year," says Mahesh. The company has major corporations like the Mahindra Group and Tata Group among their top clients.
Mahesh, now 45, grew up in Thane's suburbs. His dad was an accounts officer in a government department and his mom was a housewife. They lived in a small one-room kitchen house. Mahesh's father, through hard work, rose to be the General Manager of Accounts in his department.
"During my high school years, we moved to our own house on the outskirts of Thane," says. Mahesh, "In our small apartment, we faced challenges like power cuts and limited water. I used to walk to school and borrow bikes from friends. My dad, though he didn't earn much, always told us about the importance of education."
Committed to making a mark in life, Mahesh went ahead and completed his CA course. His initial dream was to join the civil services, but due to colour blindness, he couldn't pursue it.
Mahesh explains, "I always wanted to be in a position where I could lead and make a difference. That's why I aimed for civil services." But his father had envisioned a different path for him.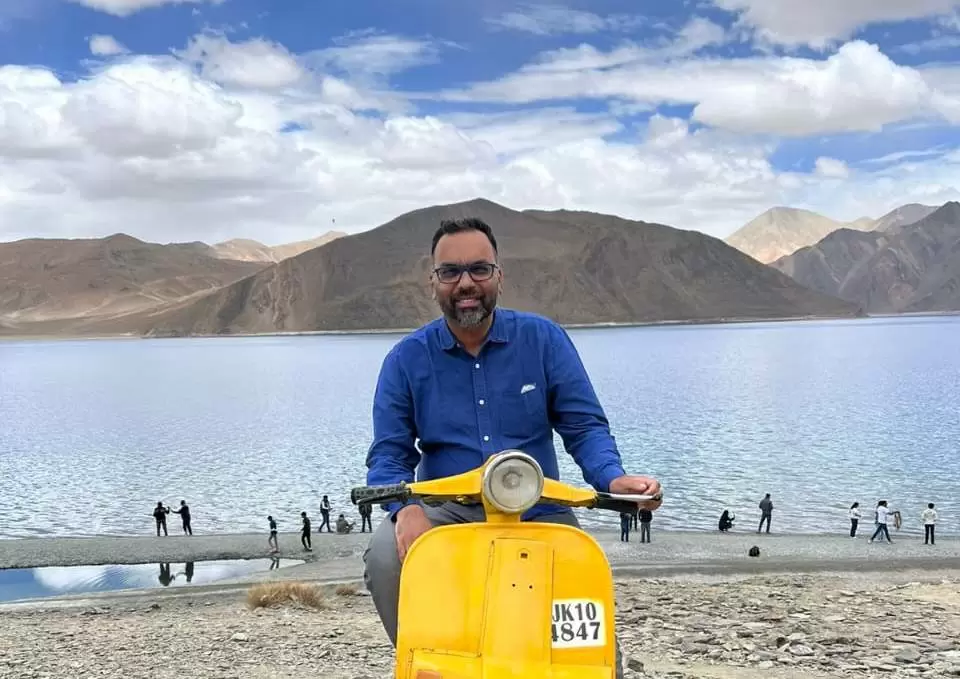 Mahesh started doing odd jobs after 10th for pocket money
"My dad couldn't become a CA because he had to work early to support his family. So, he wished for me to become one. Even though I wasn't keen on it, I finished my CA to fulfill my father's dream," he shares.
Mahesh, who has one elder sister, passed his 10th in 1993 from St. John the Baptist High School and 12th in 1995 from Joshi-Bedekar College, both in Thane. He also completed his B.Com from the same college in 1998 and became a Chartered Accountant in 2002.
Since his father had limited means, Mahesh began working odd jobs for pocket money and educational expenses after 10th.
"My first job was shorthand typing in a lawyer's office during my 12th holidays, earning Rs. 250 per month. I also worked part-time at McDonald's during college because they paid well," Mahesh shares.
He also tried his hand at modelling and organised events with friends to earn more. "I understood the value of money early. I was always trying new things, building my network, and was active in student politics in college," he adds.
After getting his CA, Mahesh started his career in finance. Initially, he worked in various cities like Kochi, Thiruvalla, Chennai, Bengaluru, and Hyderabad.
Once his elder child began school, he settled in Mumbai for the sake of his child's education and to care for his aging parents, though he continued to travel a lot for work.
Mahesh's first job was at IDBI Bank as a Relationship Manager for 11 months. He then moved to ICICI Bank, working as a Channel Partner for over four years.
After that, he was a Research Analyst at Gridstone Research for seven months, followed by a stint as Vice President at Angel Broking for about two years.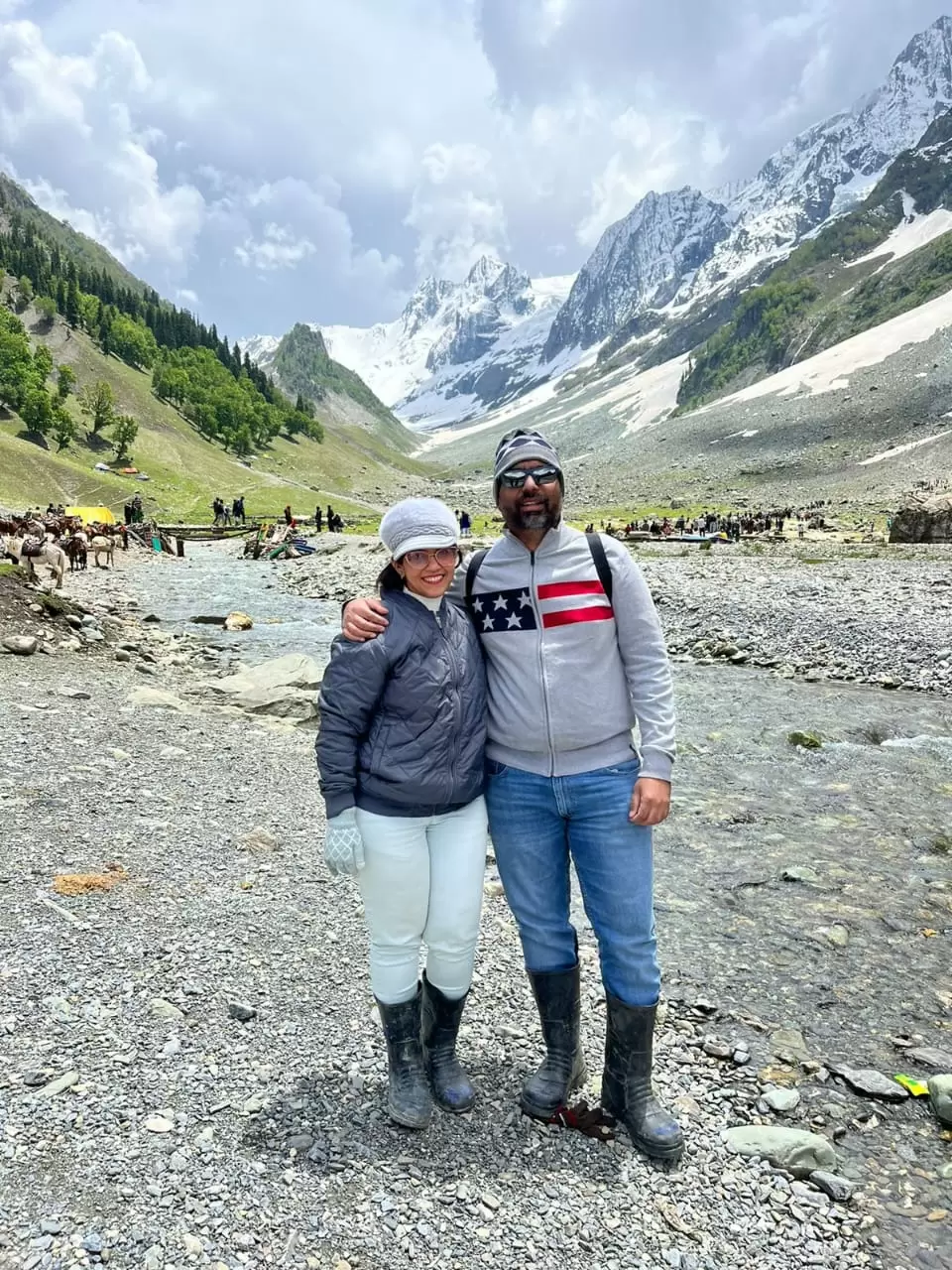 Mahesh with his wife Arwa. The couple loves to travel
He then spent nearly three years at Ambit Capital as Vice President and Head of Business Process, Operations, Risk, and over two years at ICICI Lombard in the same role. His career really took off after he joined the Mahindra Group.
Today, Mahesh lives in Thane with his family. He owns multiple properties, but his main residence is two flats combined into a spacious 1500+ square feet living area, equipped with the latest gadgets and comfortable furnishings.
The highlight is the balcony that offers a city view, a small garden, and space for exercise and relaxation.
The house, located centrally in Thane, is a short distance from where he grew up. Mahesh's routine starts at 7 a.m. with a gym session. He enjoys reading the newspaper with traditional South Indian breakfast and filter coffee.
He leaves for work around 9:45 a.m. After a long workday ending at 9 p.m., he spends time with his family, watching TV, and retires to bed around 11:30 p.m., after reading for a while.
Mahesh also makes it a point to stay up until midnight to wish friends and family on their special occasions like birthdays and anniversaries.
Mahesh loves driving around India on holidays and has travelled to almost every part except the East. He is a big fan of movies and enjoys drama, comedy, thrillers, and horror across multiple languages. Cartoons, particularly Tom and Jerry, are also among his favourites.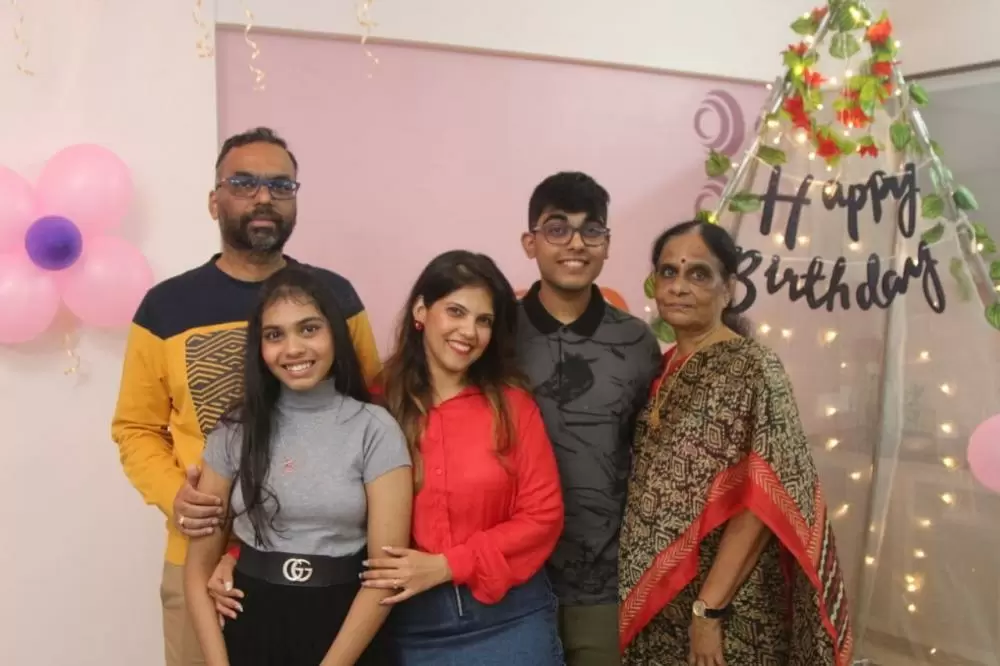 A beautiful family: Mahesh with his wife and children
His wife Arwa is a teacher of Economics and Statistics, along with being a product marketer, Kathak dancer, singer, fitness buff, social media influencer, and a homemaker.
"She switched from regular teaching to various personal interests after our second child was born," he shares. Their children, Aditya (20) and Anushka (15), are studying in BBA and 10th standard respectively. - ©
TWL

Trending Now: