How a Couplepreneur Transformed a Rs. 2,000 Start to a Million-Dollar Global Snack Empire
02-November-2023
Vol 14&nbsp|&nbspIssue 44
Sweet Karam Coffee isn't just a brand. It's a cherished emotion in Tamil Nadu, where it evokes a special feeling, synonymous with the much loved snack-time ritual; a sweet, followed by a spicy savoury (karam), that's washed down with a steaming cup of filter coffee.

The story of 'Sweet Karam Coffee' unfolds on a rain-soaked day in Chennai. It was then that Nalini Parthiban, and her husband Anand Bharadwaj, along with some of their cousins, all united by their passion for food, discovered a gap in the market.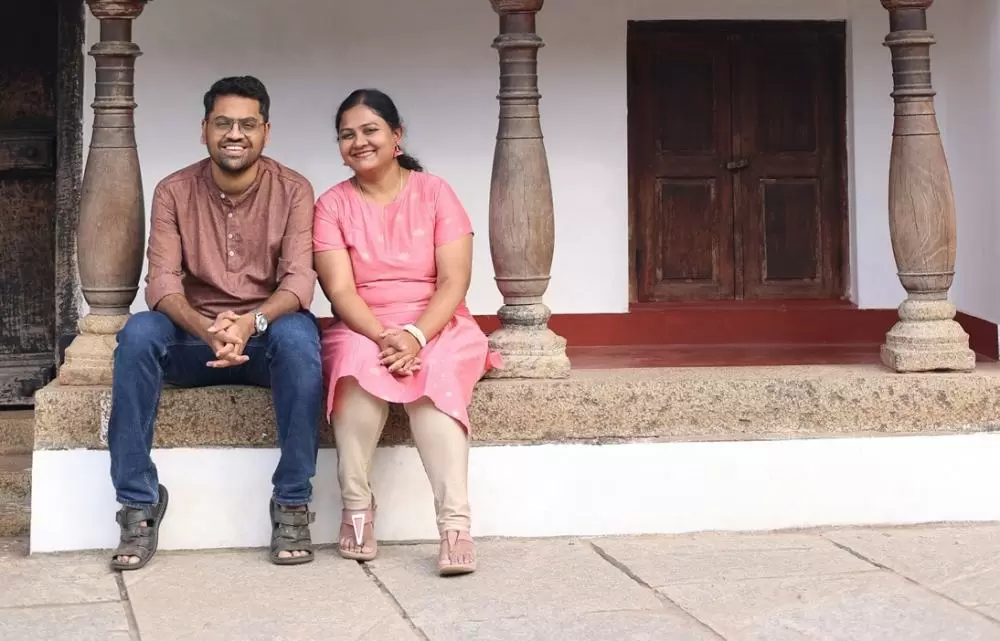 Nalini Parthiban and Anand Bharadwaj started making traditional snacks from their home kitchen in 2015 with an investment of Rs. 2,000 (Photos: Special Arrangement)

Their search for a truly crunchy and authentic murukku had turned out to be a huge disappointment. They noticed the clear absence of snacks that had that unique, homemade flavour – the kind that reminded them of the tasty treats their grandmothers used to expertly whip up.
This deep-seated craving and respect for traditional taste became the very foundation upon which Sweet Karam Coffee was built.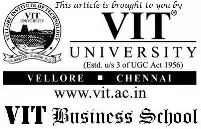 Originating from a modest home kitchen just before Diwali in 2015, Sweet Karam Coffee, formally registered as Sweet Karam Coffee India Pvt. Ltd., was founded by Nalini and Anand, both 35, along with Srivatsan Sundararaman, 29, and Veera Raghavan, 31.
With an initial investment of only Rs. 2000 back in 2015, Sweet Karam Coffee has grown tremendously, becoming a million-dollar company by 2022. They also recently secured Rs. 12.5 crore (1.5 Million USD) funding from Fireside Ventures.
Initially, Nalini and Anand began by selling traditional South Indian snacks like Madras Mixture, Athirasam, and Sweet Murukku, with around 10 different items on offer.
From a small team of four doing everything from taking orders to marketing and delivery, primarily in their local area, they have now grown to a strong team of 35 members.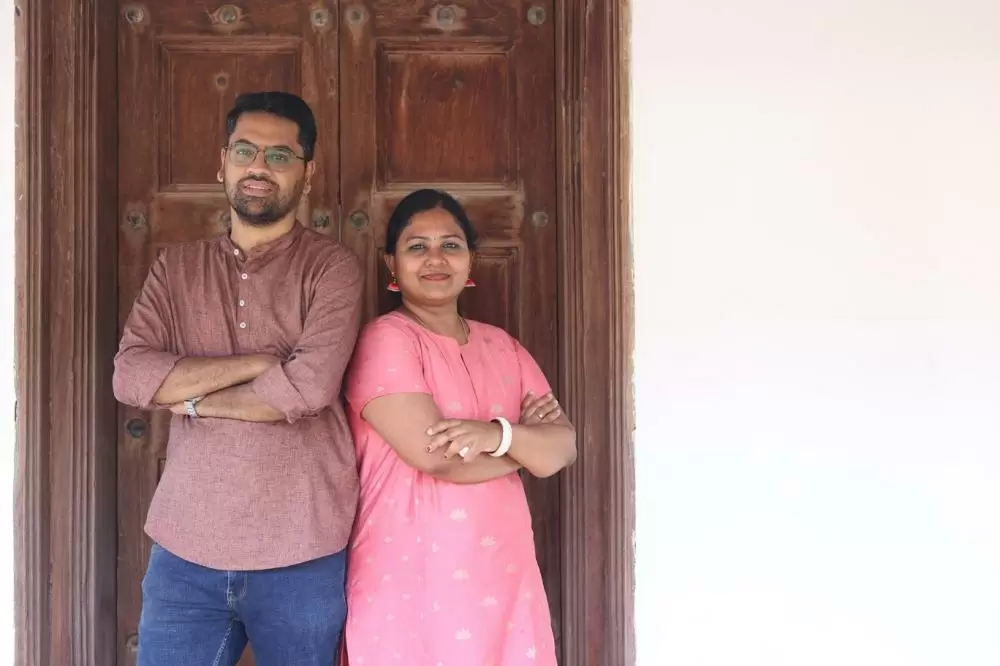 Nalini and Anand quit their jobs and joined the business full-time in 2021 and 2023 respectively
"Initially, our business was more during festivals like Diwali, with orders going up. Some months were not that busy, but we were slowly growing, getting up to 30 orders monthly," says Nalini. In the early days, they mainly served nearby customers based on requests.
They took orders over the phone, with the family women preparing the food at home, and other family members delivering it. They advertised their business using newspaper pamphlets.
In the beginning, the recipes for Sweet Karam Coffee's items were from Nalini's own family, with the women in the family cooking the sweets and snacks.
Later, they got other local women, good at making these traditional South Indian snacks, to join in. These women could work from their homes and got good pay for their work.
"In the beginning, we only delivered in Triplicane. We didn't have big delivery services like Dunzo or Swiggy then, so Anand and I did most of the deliveries," says Nalini.
"Over time, especially every Diwali, we expanded to more areas in Chennai and started working with some delivery people to help us out."
Today, they have a new 10,000 sq. ft. facility in Guindy, Chennai, which includes their corporate office and a warehouse. They have introduced a New Product Development wing to come up with new products, rooted in traditional recipes and monitored by a food technologist.
This ensures a consistent taste, long shelf life, scalability, and an uninterrupted supply chain.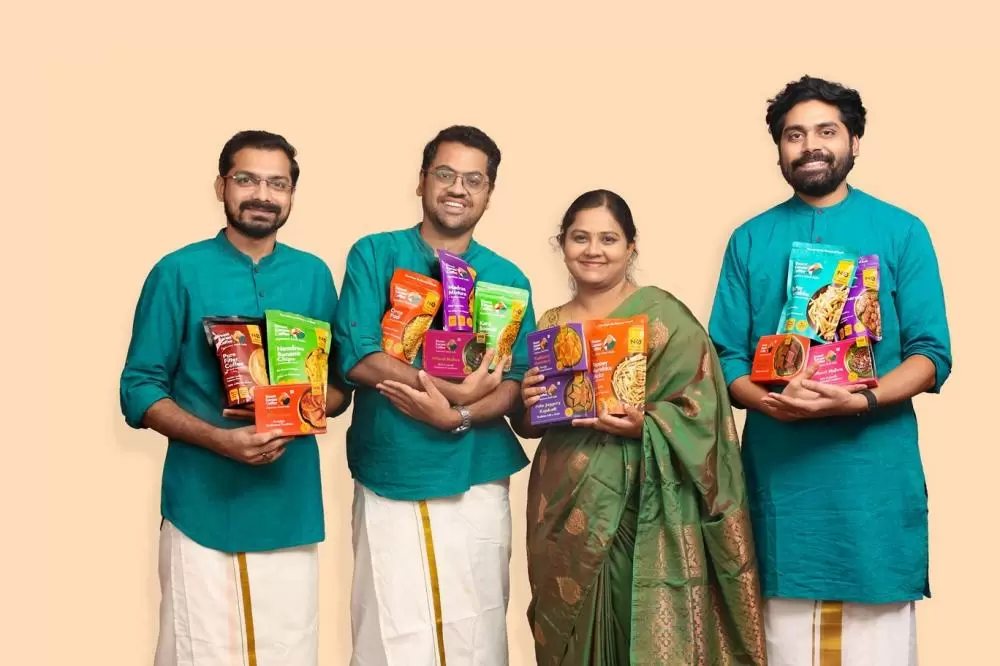 Nalini and Anand with the other two co-founders, Srivatsan Sundararaman and Veera Raghavan
Once the right flavour is nailed down, they hand over the large-scale production to contract manufacturers, who manage around 10-15 types of products (SKUs). The rest of the items are made at their dedicated production unit in Triplicane, Chennai.
For Nalini and Anand, their big business leap has paid off, with the duo making grand plans following their recent funding boost.
Anand, a Chennai native and former Hindustan Unilever employee, brings his engineering and MBA expertise to the table. Nalini, having grown up in Pune and Chennai, holds a B.Tech from Anna University and an MBA in General Management.
She gained significant experience at Royal Bank of Scotland and IDP Education before joining the entrepreneurial path full-time in 2021, while Anand followed in 2023.
Their early business experiments, including delivering home-cooked meals and baking cookies, didn't scale as expected. "Figuring out the right product was a challenge," Nalini admits.
When discussing their business growth, Nalini shares, "Our revenue doubled every year. We grew slowly, understanding the market and our products. Our progress was steady.
"Before the pandemic, we grew very cautiously, focusing on understanding every aspect of our business."
During the 2019 work-from-home phase, their sales spiked, but dropped again when normal life resumed. This sudden shift caught them off-guard. Despite investment offers from customers, Nalini proceeded cautiously.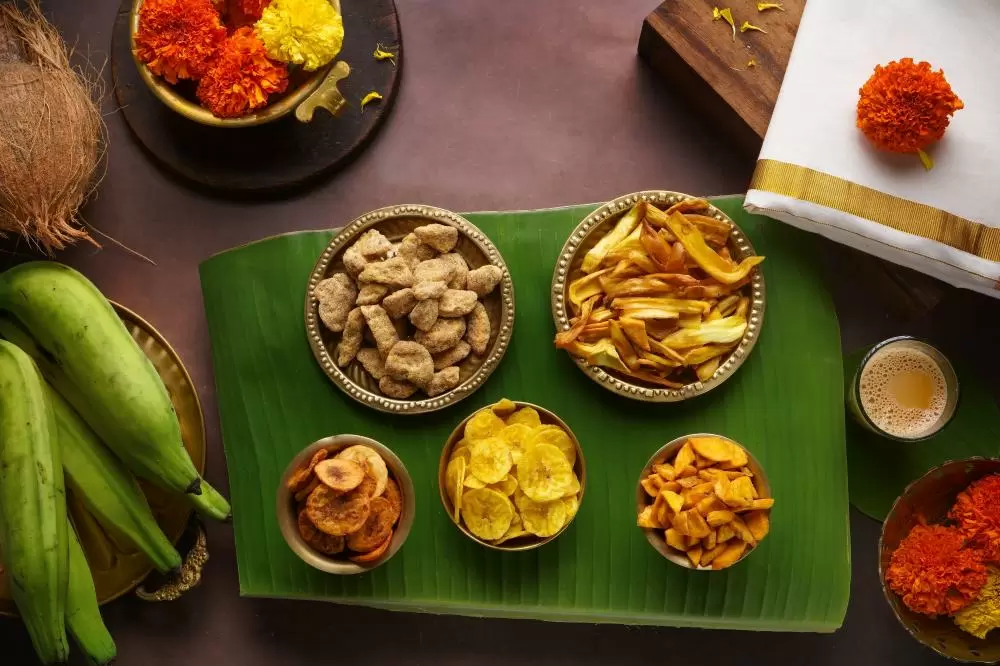 Kerala Combo special from Sweet Karam Coffee
In 2022, they started a website to share South Indian flavours worldwide. Online launch brought its own challenges, like chef availability and logistics issues. "We faced many challenges, but each one taught us something valuable, keeping us motivated," recounts Nalini.
The company offers 60 different items on its website. The cheapest item is a peanut chikki bar priced at Rs. 99, and the most expensive is the Diwali combo for Rs. 899. They send their products worldwide, mainly to countries with many Indians like the USA, the Middle East, and the UK.
Nalini explains their delivery to the US: "We have two delivery options. Express delivery takes 4-5 days, and standard delivery up to 10 days." Most of their sales, about 90%, happen on their own website, and the rest, around 10%, come from Amazon.
They have also teamed up with Swiggy Insta Mart in Chennai for local deliveries. They promise to deliver anywhere in India within 3-5 days and offer free delivery on orders over Rs. 499. They use different couriers based on the location, but Ship Rocket handles most of their deliveries.
In the last two years, Sweet Karam Coffee has done more than 3 lakh orders worldwide, bringing South Indian flavours to over 30 countries and serving more than 1 lakh customers through their website and app.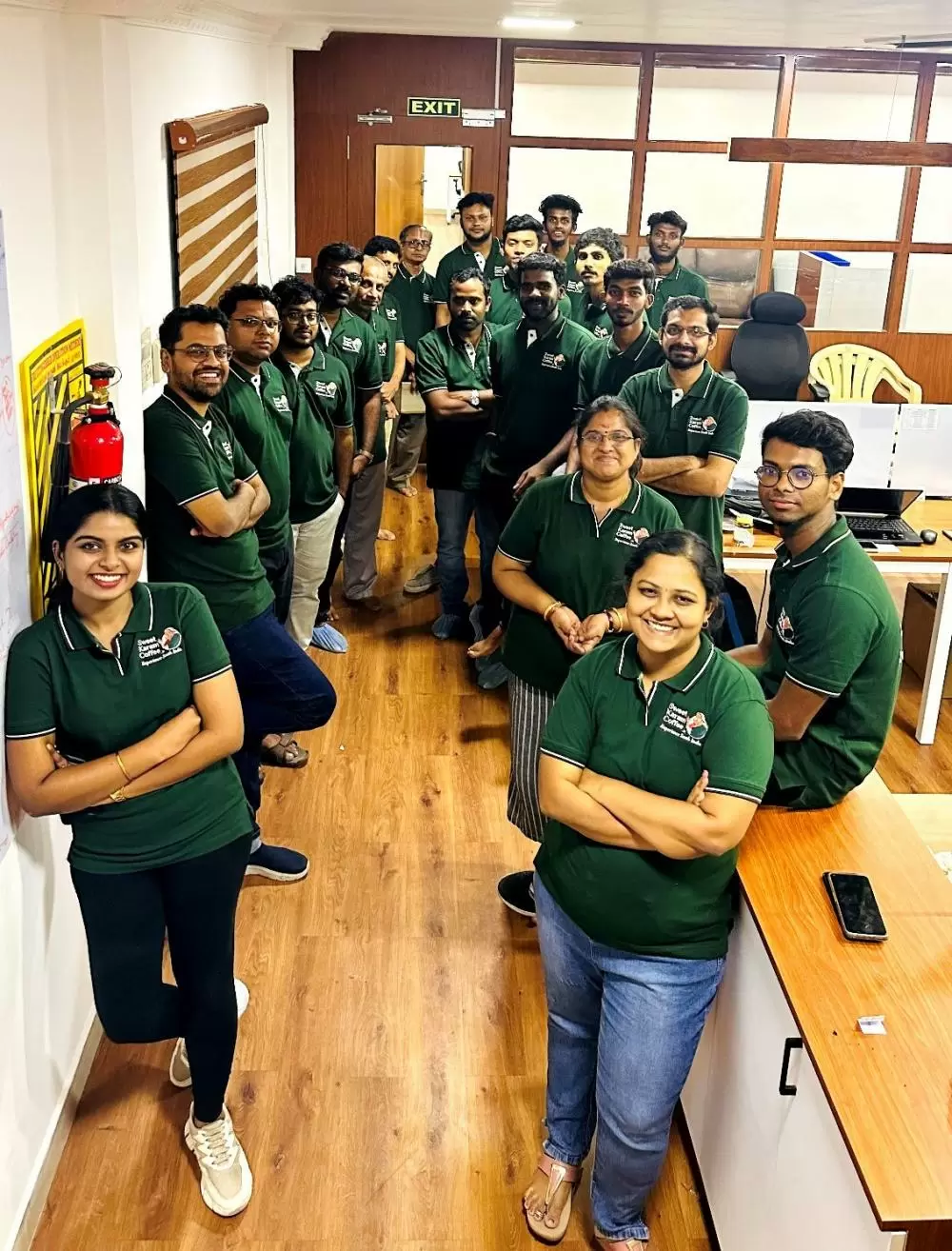 Team Sweet Karam Coffee that's taking the brand to customers worldwide
Nalini happily shares, "We are a cash-rich company now." She aims to keep traditional flavours alive for future generations, saying, "Let's bring back our traditional snacks and make them popular again."
"Sweet Karam Coffee is more than just a brand. We are starting 'The Good Food Revolution' with genuine, healthy, and eco-friendly ingredients, celebrating South India's rich culture," adds Anand.
Nalini and Anand, who are parents to a seven-year-old daughter named Ajitha, enjoy spending quality time with her. Nalini's advice for new entrepreneurs is, "This is a journey of faith and resilience. Never forget, there is always a light at the end of the tunnel." - ©
TWL

Trending Now: