Village's First Software Engineer Builds Rs 100 Crore Empire, Creating Jobs and Helping Farmers
27-October-2023
Vol 14&nbsp|&nbspIssue 43
Hailing from Chamaraha village, about 40 km from Jaunpur city in Uttar Pradesh, Raj Yadav has made his village proud. He's not just the first software engineer from his village, but he is also a successful businessman now.

His companies have a combined turnover of over Rs 100 crore. In 2012, at the age of 27, Raj established a software company in Lucknow named 18 Pixels, which now boasts a turnover of Rs 7 crore.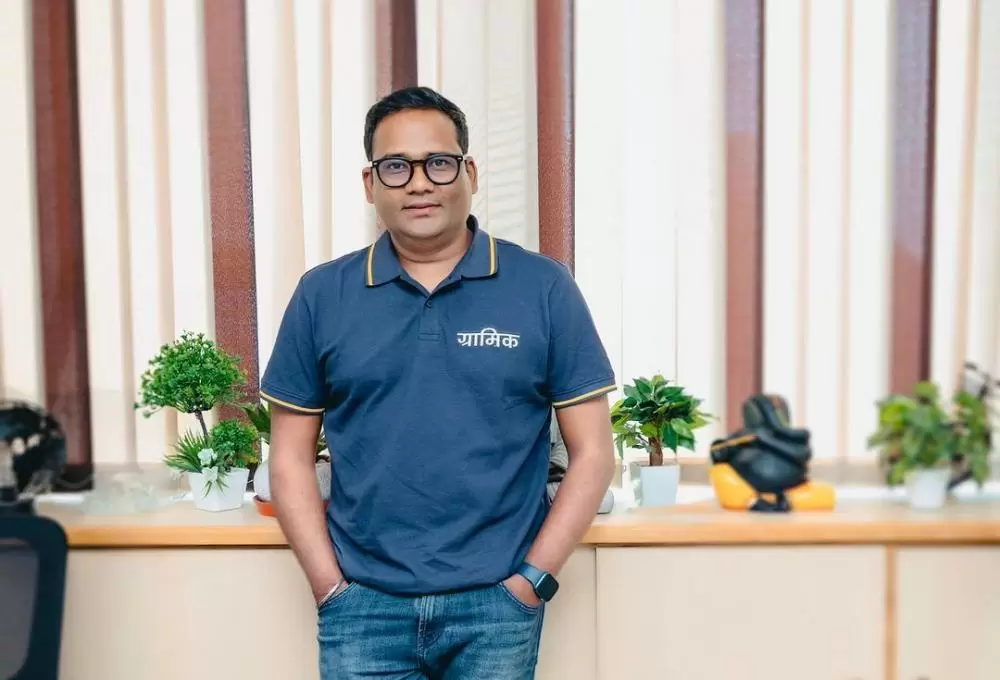 Raj Yadav established his first company 18 Pixels in 2012, but his biggest success came in 2021 after he set up Gramik (Photos: Special Arrangement)
But his biggest success came in 2021 with Gramik, which supplies agricultural products, equipment, and advisory services to farmers. Today, Gramik alone earns more than Rs 100 crore.
Born to a landless farmer who ran a tea shop and worked as a daily wage farm labourer, Raj Yadav grew up witnessing the challenges of the agricultural sector firsthand.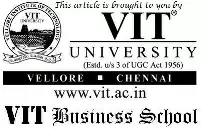 His father's dual roles, both in the shop and in the fields of others, were necessary to supplement their family's income.
As the son of a farmer, Raj was deeply familiar with the agricultural issues of the region. He observed how the persistent use of urea fertilisers was depleting soil fertility and how farmers struggled to secure fair prices for their produce.
"I always wanted to address these issues but wasn't sure how," says Raj. But the COVID-19 lockdown, when he was back in his village, gave him a chance he hadn't expected.
Before this, he was mostly busy with his software company. But during the lockdown in his village, an idea struck him. He planned to trim the overgrown grass in the backyard and use PGPR, which promotes plant growth, for the plants at his house.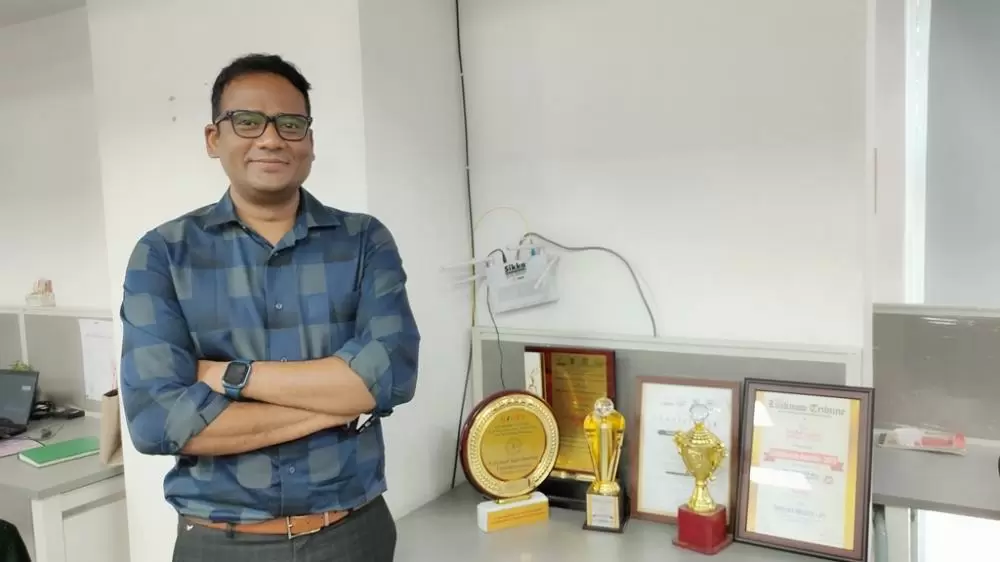 Gramik supplies agricultural products, equipment, and advisory services to farmers
When Raj wanted a grass cutter and PGPR, he realised they weren't available in his village or the neighbouring town. Even his brother tried searching in nearby areas, but had no luck.
When he returned to Lucknow later that year to focus on his company, an unexpected call from his father changed everything.
"My father called me to say that he had purchased the grass cutter and PGPR online, using his smartphone. It was an eureka moment for me," Raj says. This inspired him to think: if his uneducated father could do it, why not other farmers?
That's how the idea of 'Gramik', initially known as AgriJunction, began. The company's official name is Agriprojunction Ventures Private Limited. In June 2021, Raj started small, renting a space in Lucknow that could accommodate around five people.
With an investment of about Rs. 70-80 lakh, his vision for Gramik was clear: "We wanted to give farmers the means to increase their harvest and earnings without traveling far," shares Raj.
Gramik operates by forming farmer clusters in specific blocks of districts. Once a cluster is formed, Gramik offers guidance on growing crops that provide better income to the farmers.
They also supply organic fertilisers for better soil health. "After harvest, we ensure they get good rates for their produce. We even advise on cultivating uncommon crops for higher profits," Raj continues.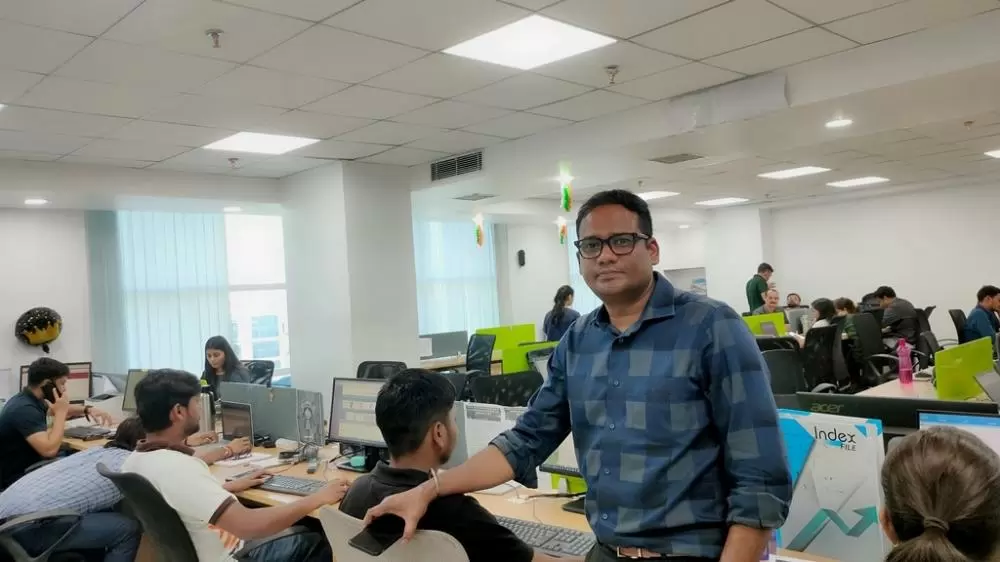 Raj's goal while creating 18 Pixels was to create jobs for the UP youth
Gramik directly gets seeds, fertilisers, and farming tools from manufacturers and then sells them to farmers at very affordable prices.
"We buy in big quantities, so we get a good rate. After adding our profit, we sell to farmers. So, we earn and farmers also get what they need without leaving their village. It's good for both of us," Raj explains.
In just 2.5 years, Raj has helped about 3 lakh farmers in India, with 1.5 lakh regularly connecting with Gramik.
Sharing a success story, Raj shares, "One farmer from Bareilly used to sell okra for Rs. 5-7 per kg. But with our advice, he is now growing a special okra (kashi lalima okra) that sells for Rs. 50-60 per kg. He can also harvest it twice a year and it's bought by big hotels."
Raj's Gramik now has 200 people working, from farming experts to techies. In Lucknow, Raj has a big office spanning 15,000 sq ft. He also has another office in Pune, located in the famous World Trade Centre.
And the business too is growing rapidly. "We made Rs. 70 crore last year, and this year, we have already crossed Rs. 100 crore," Raj says.
Life wasn't always this grand. As a child, he had seen his father running a paan and tea shop. Growing up, Raj's aspirations were grounded.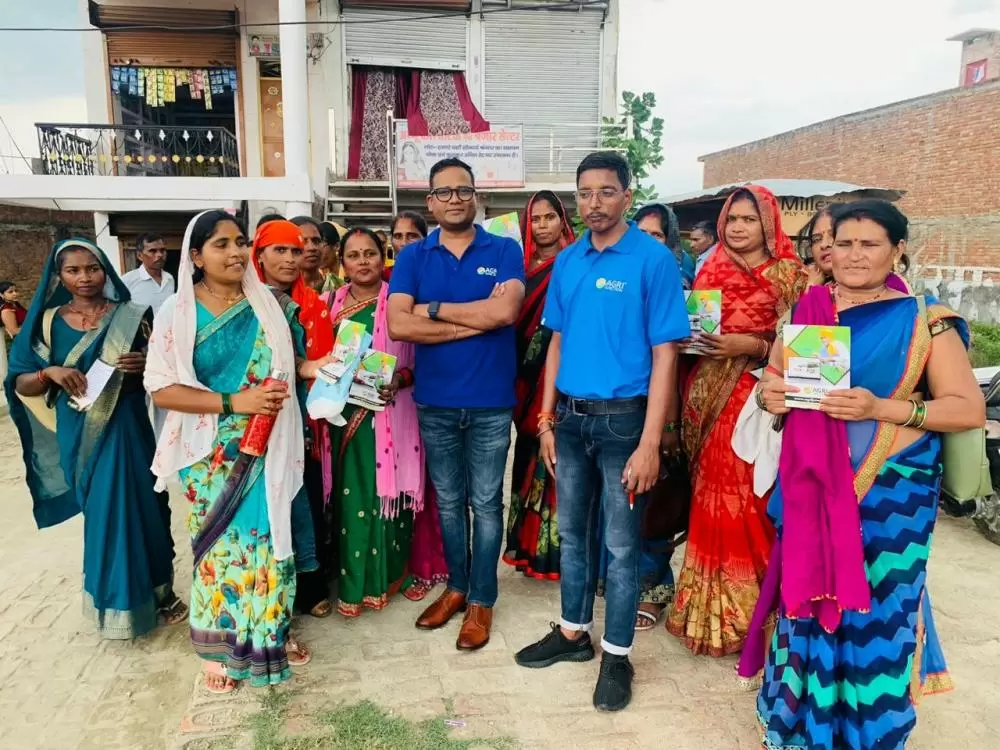 An estimated 1.5 lakh farmers are in regular contact with Gramik
"Back then, my ambition was to expand the shop. Dreams of higher education and a transformative life felt far-fetched. We barely managed to make ends meet," says Raj. To add to the family's earnings, his father also toiled as a daily-wage farm labourer.
Raj studied at a Hindi medium government school in his village. He juggled his academic commitments with helping out at his father's stall, especially during the rush hours.
Raj didn't dream big, but after topping in the 10th class, his life changed. "I came first in 10th. The village people and family praised me a lot. They told my father I was doing well in studies. Their words made me think I can achieve more. So, I started studying more seriously," Raj shares.
After finishing his schooling in the village, Raj went on to do B. Tech in computer science from Uttar Pradesh Technical University, (now Dr. A.P.J. Abdul Kalam Technical University), Meerut.
"It was a new world. I saw a computer for the first time at 20. The classes were mostly in English, which was tough for me. But slowly, I learned," Raj says.
Post-graduation, Raj migrated to Delhi in search of opportunities. Starting as a junior executive in a small IT company with a modest salary of Rs. 3,000 a month, he faced tough times.
"I initially stayed with a friend and even rented a tiny room under a staircase," he recounts. But, his relentless work ethic led to a threefold salary hike within a few months.
After working in two other companies and reaching the level of DGM at Anil Nanda Group with a monthly salary of Rs. 80,000, Raj set up his own IT business, 18 Pixels, in Lucknow in 2012 when he was just 27.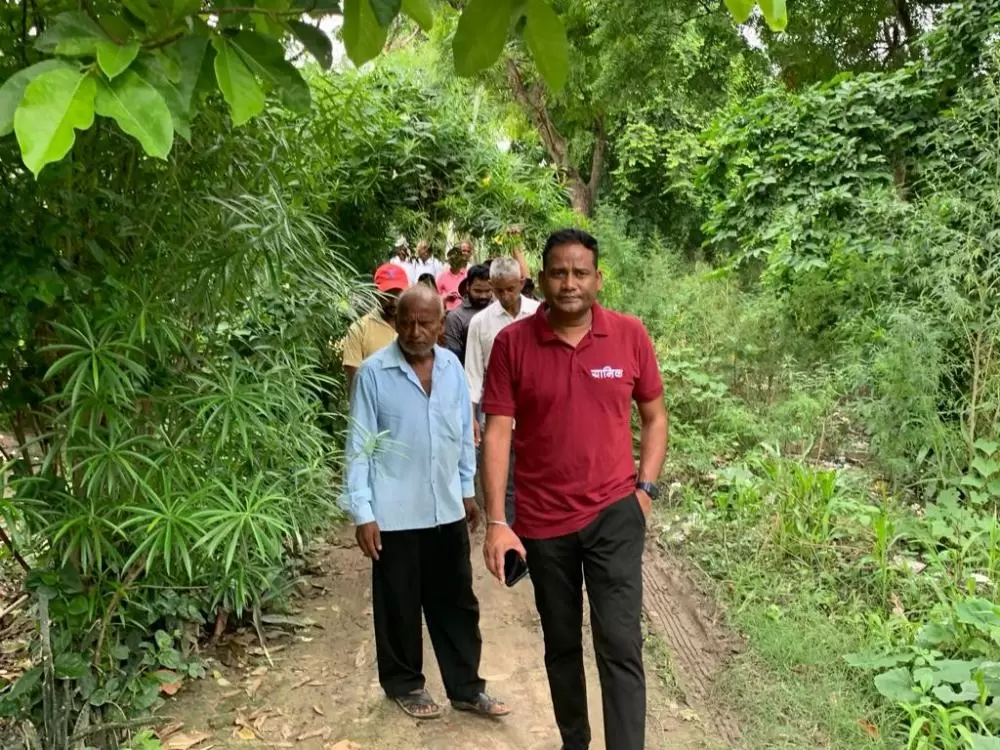 Raj is a field man and loves to spend time with the farmers
He spent Rs. 1 lakh to set up a small office. "My goal with 18 Pixels was to give jobs to youngsters in UP. I started alone, but as I got more projects, I added more people," says Raj.
His company designs health and education-related websites and apps and offers them to government and private groups. "Groups like Tata Cancer, AIIMS, and UP Government are our clients," he says. Now, his company has 150 engineers and made Rs. 7 crore in the last year.
Apart from his two companies, Raj has started a top-class school in his village named 'Ankuran School of Leadership'. This English medium school has 400 students from LKG to 8th class.
He invested Rs. 3 crore on the school, which became operational this year. "Girls are educated for free and boys are charged Rs. 500 per month," Raj says.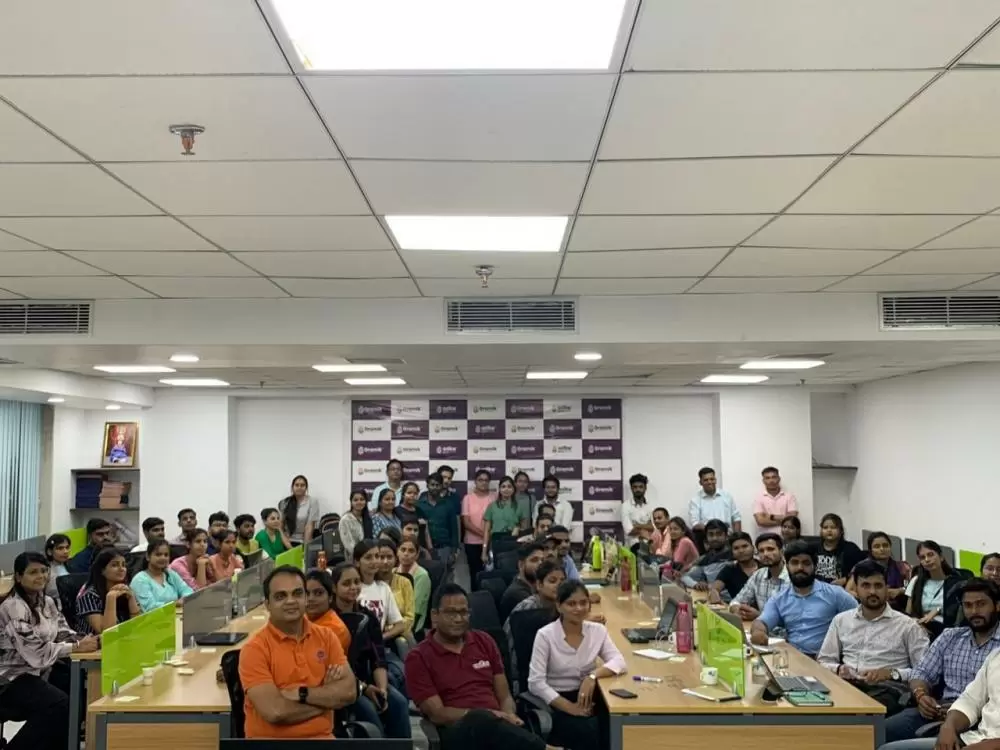 Raj's Gramik has around 200 employees, from farming experts to techies

Raj owns houses in Mumbai, Lucknow, and his village, and has cars like Mercedes and BMW. "I mostly spend time with farmers. Even in the office, I sit with my team, not in a separate room," he shares. He loves music and enjoys playing the harmonium and dhol with his village friends.
Raj likes to unwind with books, especially non-fiction. "Books help when we feel stuck," he says. One book that he read recently and rates highly is 'Why Nations Fail' by Acemoglu and Robinson. - ©
TWL

Trending Now: