College Friends Turn Rs. 99 Domain into Successful Rs 8 Crore Turnover EdTech Startup
11-September-2023
Vol 14&nbsp|&nbspIssue 37
Starting with a mere Rs. 99 for domain registration, Atulya Kaushik and his two roommates from VIT, Vellore, founded PrepInsta, an edtech startup, which has achieved a turnover of Rs. 8 crore in just four years.

Launched in April 2019, PrepInsta prepares both engineering and non-engineering students, including those studying BCA, MCA, or M.Com, for placements in IT companies.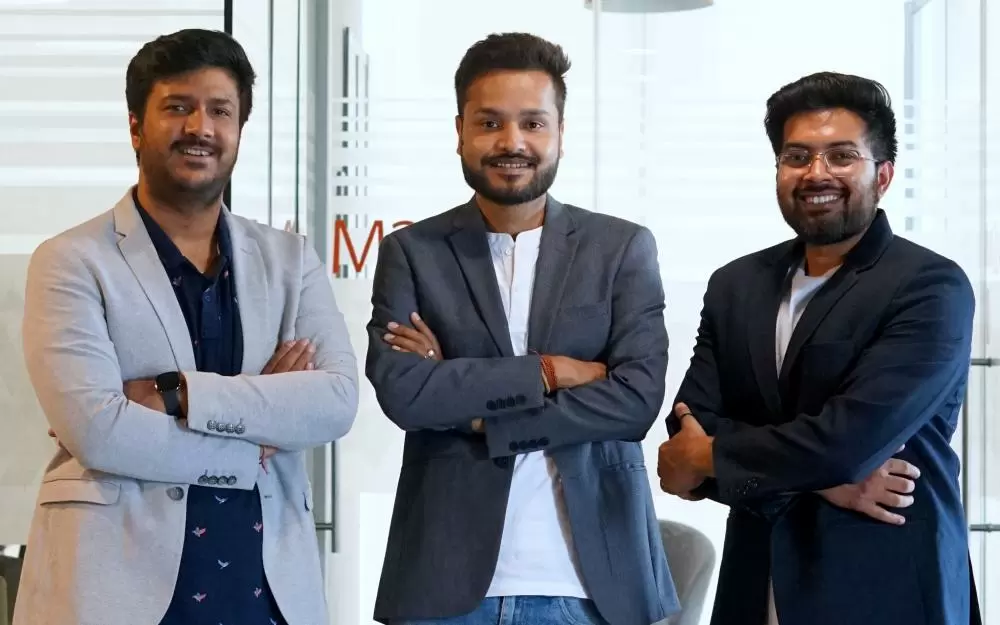 Atulya Kaushik (extreme left) started PrepInsta with his VIT, Vellore, roommates Manish Agrawal and Aashay Mishra (Photos: Special Arrangement)

PrepInsta provides courses that enhance skills and prepare students for successful job interviews, connecting job seekers and companies. They offer over 200 courses, covering topics like C, C++, Java, Python, Machine Learning, AI, and more.
"At PrepInsta, we offer a free trial course for 1 to 2 months," says Atulya. "After the trial, people can join our 'PrepInsta Prime' plan. This gives them access to more than 200 courses, certificates, help with any doubts, and placement assistance."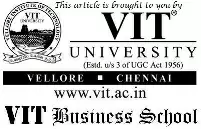 Atulya started PrepInsta along with Manish Agarwal (Co-founder & CMO) and Aashay Mishra (Co-Founder & COO).
After completing his B. Tech in Computer Science from VIT, Vellore in 2016, Atulya tried his hand at a few startups.
He first worked at a startup in Noida called Trupay, where he was the Technical Head. This startup got acquired by Google India and became what we know as Google Pay.
Later, Atulya joined Instamojo, a Bengaluru-based fin-tech startup, working as the head of partnerships for around one and a half years.
In Bengaluru, while working at Instamojo, Atulya began a side business called mygeekmonkey.com. He created special content about job placement tips and sold them on his website as PDFs for Rs. 99 each.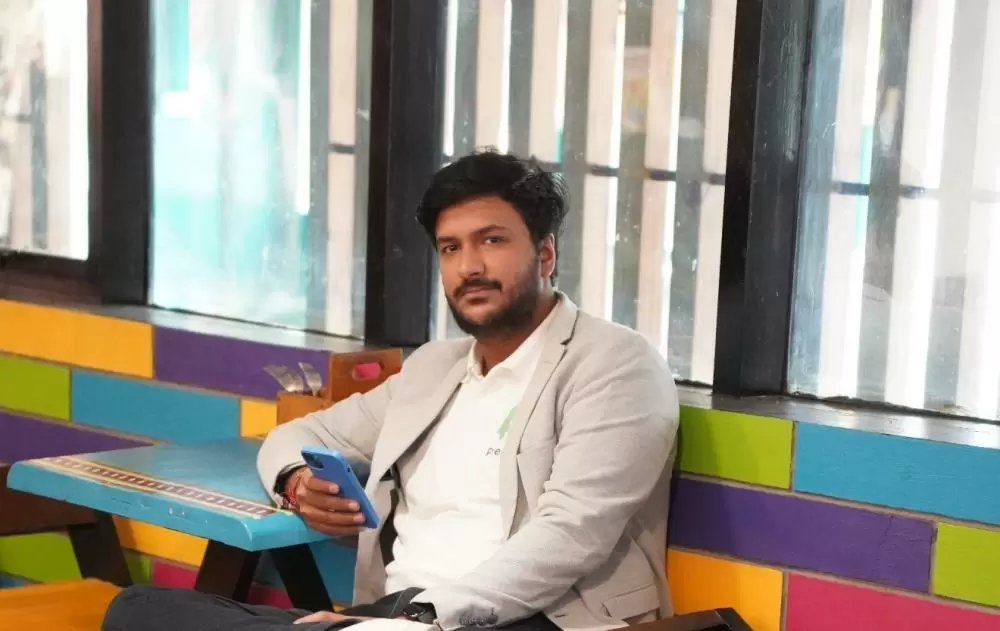 Atulya's first venture My Geek Monkey made Rs 45 lakh in just nine months
From day one, the website made money. On the first day, he made Rs. 299 by selling these PDFs. In just one month, he earned Rs. 15,000. He promoted the courses using Google search traffic.
After running it alone for three months, Atulya invited Manish and Aashay to help part-time. The trio made all the content themselves without any outside help, working evenings or weekends after their regular jobs.
Atulya shares the journey of mygeekmonkey: "In just nine months, we made Rs. 45 lakh. That's when we three felt it was time to leave our jobs and start our own company with similar content.
"We felt mygeekmonkey.com wasn't a very professional name, so we bought a new domain, PrepInsta, for just Rs. 99. Then, we moved from Bengaluru to Noida and started the company in April 2019."
For the initial six months, the trio managed everything on their own before they hired their first employee in October 2019.
In its early days, PrepInsta primarily served job seekers. However, it has now diversified its offerings into three main channels.
Firstly, for job seekers, PrepInsta offers the opportunity to try their courses free of charge for 1-2 months. After this period, students can choose to upgrade to the PrepInsta Prime package.
They offer four subscription plans, with durations of 3, 6, 12, and 24 months, priced between Rs.3500 to Rs.6000. Among these, the one-year course priced at Rs. 6,000 is the most popular.
Secondly, since PrepInsta already has trained people ready to join the workforce, it helps them to get directly get placed in the IT companies that hire them in a group package. PrepInsta charges 5-10% of a student's yearly CTC from the companies.
Lastly, PrepInsta collaborates with colleges by offering them a group subscription to PrepInsta Prime at discounted rates. This assists colleges in ensuring a higher placement rate for their students.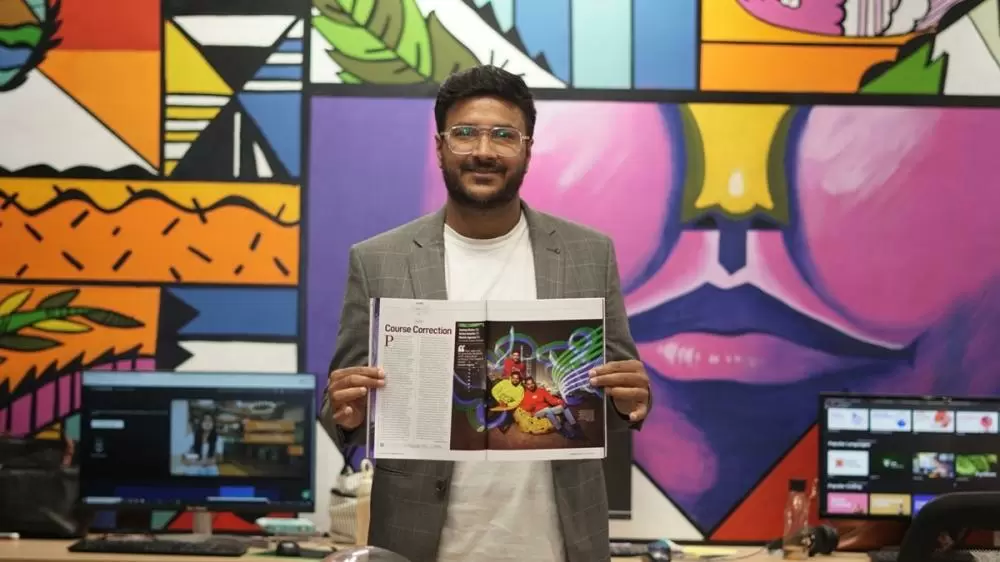 Atulya started PrepInsta as a sole proprietorship in his name before converting it into a private limited company
"In the past year, 96% of those who opted for the PrepInsta Prime Subscription have secured jobs. That's a placement rate of 96%," Aashay, the other co-founder and COO of PrepInsta, proudly shares
"Our website sees 2 million visitors each month," adds Atulya. "Over the last three months, we have given 75 million users access to our free content through our 1-2 month free trials."
"So far, 3 lakh individuals have subscribed to InstaPrime, and out of them, 2 lakh have found jobs in top companies like TCS, NQT, Amazon, and Deloitte." While most subscribers are final year students, Atulya points out that their courses are open to everyone.
"Starting a business was a whole new world for us. We were transitioning from regular jobs to being first-time business owners. The biggest challenge initially was hiring," says Atulya, discussing the challenges they faced in the early days of the company.
"With limited resources and no external funding, we couldn't offer the lucrative salaries that many sought. However, we were lucky to onboard a few dedicated individuals who are still with us."
Another challenge was navigating through the regulatory processes. "Initially, PrepInsta was a sole proprietorship, and the company's finances were linked to my personal account. This setup lasted for a few months until we formed PrepInsta Technologies Pvt Ltd," says Atulya.
"During this period, there was a significant increase in my personal account's transactions, leading to numerous queries from the bank. I often had to explain the source of these funds."
PrepInsta students have secured jobs with good packages. "Over the past six months, our students have secured an average placement package of Rs 8.9 lakh," says Manish, the third co-founder & CMO.
"The highest package was Rs. 1.03 crore. This includes offers from mass recruiters, elite companies, both service and product-based."
PrepInsta's main office is located in Sector – 62, Electronic City, Noida. Their 200-member team takes up responsibilities across marketing, brand promotion, influencer engagement, customer support, administration, human resources, content creation, business outreach, and IT.
Atulya, who is now 29, passed his Class 12 from Dayavati Modi Academy in Meerut. As a student, he made a mark as a state-level swimmer and even competed at the national level.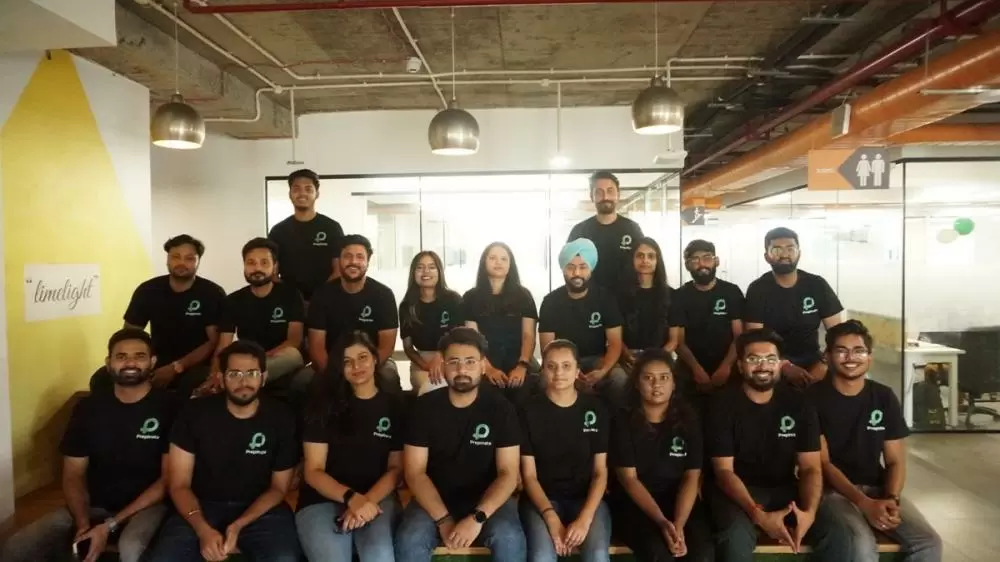 PrepInsta Co-founders with their core team members
Later, at VIT, he achieved distinction by bagging the Chancellor's Award for securing the highest number of job offers.
His family has been deeply rooted in education, running three schools affiliated with the Uttar Pradesh Board, mainly for underprivileged children.
"My father educates children in his schools, while I have chosen the digital route for the same purpose. The drive and passion are the same. I have seen the lows and highs of business closely because of my family's schools," says Atulya.
On a personal note, Atulya mentions that his younger brother, Shaurya Kaushik, is employed as a software developer with KPMG. He is married to Kajol Arora, who holds a managerial position at American Express. - ©
TWL

Trending Now: