From Facing Class 12 Failures Thrice, UP Farmer's Son Rises to Establish a Rs 50 Crore Hair Extension Brand
05-September-2023
Vol 14&nbsp|&nbspIssue 36
Leading a hair export and style brand with a turnover of Rs 50 crore, Shashi Kant Tyagi's journey is nothing short of inspirational. Born in Mohisinabad, a village close to Agra, Uttar Pradesh, Shashi faced academic struggles, unable to clear Class 12 on his first three attempts.

However, he not only completed his schooling but went on to earn an MBA from Galgotias Institute in Greater Noida.
By the age of 23, after a two-year stint in a trading company, he started his own hair extension export business in 2013 under the name of 'Tyagi Exports'. Later, in 2018, he launched his own brand named 'Gemeria Hair'.


Shashi Kant Tyagi -seen with his wife Mani Tyagi - started his hair extension export business in 2013 (Photos: Special Arrangement)
The brand offers a range of hair products including extensions, wigs, toppers, and patches. Depending on the specific product, the prices can range from Rs. 600 to Rs. 20,000.
Shashi started the business without any personal investment. "When I was still in my previous job, I received an order worth Rs 65,000 for hair extensions from the USA. I was paid the full amount upfront," he recalls.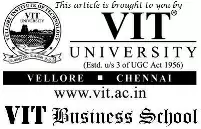 "But, since I didn't have an export license, I sent the order through my supplier. In the beginning, I was earning around Rs. 2-3 lakh a month," says Shashi. "I worked alone, handling everything. I got orders, especially from the US, and I used to buy the hair extensions from other manufacturers to send to my customers."
"However, I saw that the quality was sometimes lacking, and some customers had complaints. That's when I decided to set up my own manufacturing unit."
By December 2013, Shashi set up his own manufacturing for hair extensions in Delhi, on Najafgarh Road, in a large 15,000 sq ft space. The raw human hair used for these extensions came from temples in South India.
He invested Rs. 10 lakh to establish this unit, where he started making basic types of hair products such as 'Bulk Hair' and 'Weft Hair'. The raw hair was sourced directly from South Indian temples.
Before he began manufacturing hair extensions at his unit, Shashi received a big order worth Rs 80 lakh from a Brazilian client that gave his business a major boost. He even made an advance payment. It was a big order of around 350 kg of 'Bulk Hair' and 'Weft Hair'.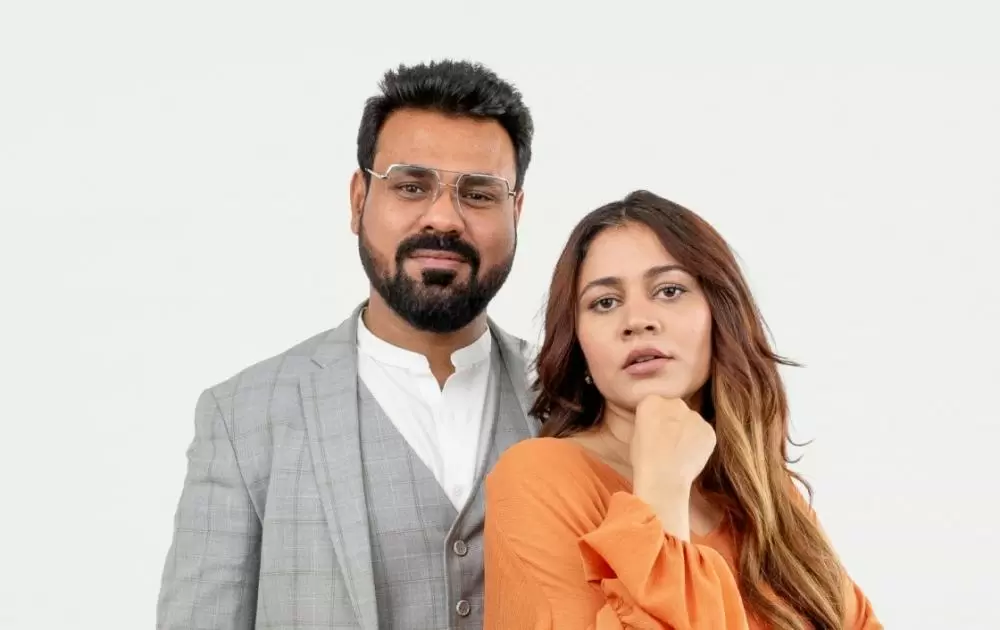 Shashi bagged an order from a Brazilian client worth Rs 80 lakh that gave a big push to his fledgling business
This Brazilian order gave a big push to Shashi's business. Because of this, in the financial year 2013-2014, his business touched a turnover of more than Rs. 1 crore.
Growing up in his village was not always easy. His father was a small farmer and his mother took care of home. Living in a big joint family meant there were always many eyes watching and many mouths talking.
"My uncles used to always make fun of me. They would tell me that just like my father was a farmer, I would also end up being one. They didn't think I could do anything different," says Shashi.
In Class 12 he failed three times. "People used to think that if you were not good at studies, you were not good for anything. I lost all my confidence. I felt bad about myself because of failing so many times."
But there was one thing that kept Shashi going. He remembers one day when he was in Class 8. He was sitting at his friend's PCO booth and saw his friend's father counting money.
"Seeing all that money made me decide. I knew that one day, I would do some business and make a lot of money," Shashi says. "After that day, I never thought of doing anything other than business."
During the time when he was struggling to clear his Class 12, he ventured into a small business on the side. He got into buying garlic and potatoes from local farmers on credit. He would then transport and sell these vegetables to the main vegetable market (mandi) in Agra.
"I would hire a tempo early in the morning to take the vegetables to the mandi. The reason was simple: the earlier you sell, the better price you get," recalls Shashi.
"After I sold the vegetables and got the money, I would pay back the farmers. I was in this business for around 3-4 months and managed to make a profit of Rs. 2.5 lakh," says Shashi.
After passing Class 12 in 2005, Shashi pursued his B.Sc in vocational computer science from Dau Dayal Institute in Agra and graduated in 2008. He then went on to do his MBA from Galgotias Institute of Management & Technology.
The year 2011 marked a new chapter in Shashi's life. He secured a job as an online sales executive in a New Delhi-based trading company that specialised in B2B advertising for a monthly salary of Rs. 14319. In 2013, he quit the company to launch Tyagi Exports
In 2015, Shashi tied the knot with Mani, whom he met through a matrimonial website. While Mani was immersed in her IAS exam preparations at the time, marriage changed the course of her life.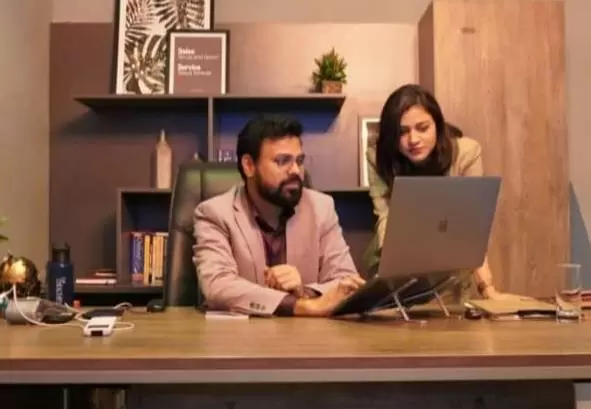 Shashi tied the knot with Mani, who has been involved in the business since then
"After meeting Shashi, my life took a different direction," Mani recalls. "I have always been drawn to hair extensions, regularly watching beauty videos online and even using synthetic extensions for special occasions."
Having an inherent flair for makeup and familiarity with hair extensions, Mani soon found a role within Shashi's business. She initially came on board as a salesperson.
As time passed, her creativity became evident. She says, "I transitioned to product development, where I could channel both my passion for hair extensions and my creative streak."
In 2018, an emotional encounter profoundly impacted Mani, leading to the birth of 'Gemeria Hair', an extension of Tyagi Exports.
"I met a woman battling cancer. Her desire for hair wigs, which were beyond her means, left both of us in tears. It struck me; though our products were primarily for export, why couldn't we help her?" recalls Mani.
Inspired by this incident, Mani conceptualised a direct-to-customer brand, and thus Gemeria Hair emerged. As of now, Gemeria Hair sells directly to customers via its dedicated website, catering both to the Indian and international markets.
They are also opening experience centres. "We are collaborating with well-known figures in the makeup industry to display our products in their stores. This allows customers to touch, feel, and try the products before buying. We will soon be inaugurating one in Rajouri Garden, New Delhi," says Mani.
Together, Gemeria Hair and Tyagi Exports boast of an impressive line-up of 1600 product varieties.
Shashi's ventures have significantly expanded over the years and they are now a 170-member team. They have a 15,000 sq ft manufacturing unit in Greater Noida, three stock collection hubs within India, and an extensive wholesale and retail outlet in Dubai, UAE.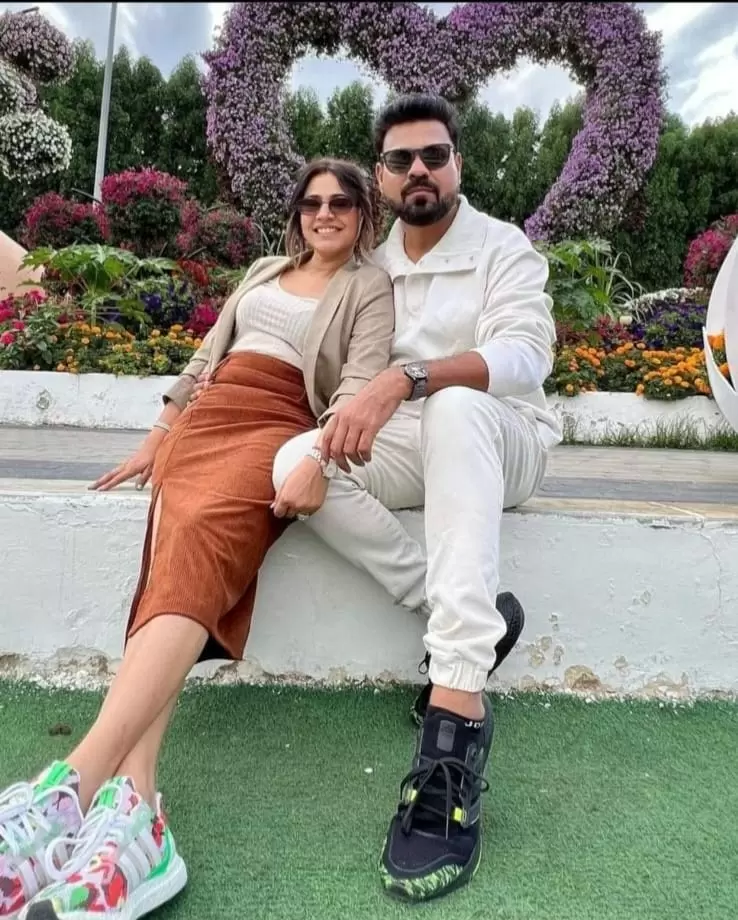 Shashi and Manihave have plans to open experience centres in India where people can try their products
A man of varied interests, Shashi has a deep-seated passion for travel, especially to serene destinations that offer nature, mountains, and beaches.
"Solo journeys have a special place in my heart. They are an opportunity for introspection. I also love videography and making vlogs sometimes," he adds.
Mani, on the other hand, pours her creativity into her artworks and home décor. The couple is blessed with a 7-year-old son, Saatvik Tyagi, who is currently in Class 2. - ©
TWL

Trending Now: