Delhi Lads Exit CCTV Business and Build Rs 7 Crore Digital Lock Brand in Less Than Three Years
01-September-2023
Vol 14&nbsp|&nbspIssue 35
Up until 2020, brothers-in-law Sanat Jain and Vishal Jain ran a CCTV shop in the bustling area of Chandni Chowk, Delhi. However, with increasing competition in the CCTV market, they decided to close their shop and began hunting for a fresh business venture.

On a fateful trip to China, they stumbled upon digital smart locks. Intrigued, they decided to test them out in their own homes. Their experience was so positive that it sparked an idea. By January 2021, they had launched their own brand, Lavna Smart Door Locks.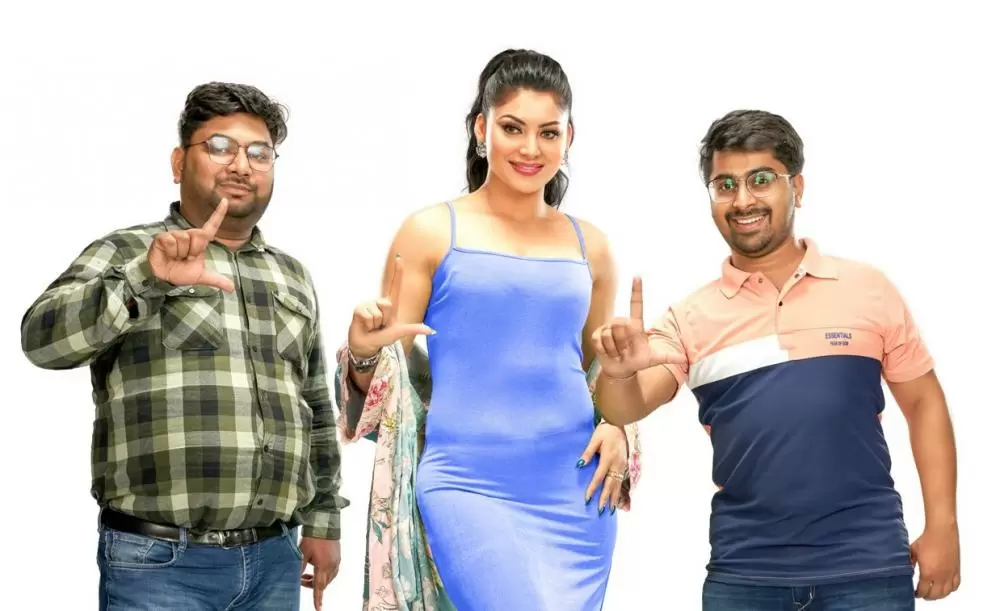 Sanat Jain (right) and Vishal Jain closed their CCTV business to start Lavna Smart Door Locks in 2021 (Photos: Special Arrangement)
These smart locks are special. Instead of keys, you can use your phone, fingerprint, or a card to open and close the door. In just under three years, their brand has achieved a turnover of Rs 7 crore.
Lavna locks come with many smart features. You can unlock the door by simply using your fingerprint. One lock can remember up to 100 fingerprints and it unlocks super fast – in just 0.4 seconds.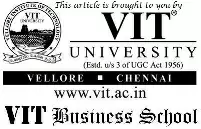 Another way to unlock is using a PIN, just like when we use our ATM cards. You can save up to 100 different PINs in one lock.
You can also control the lock with the Lavna Smart Lock app you can download from the Play Store. Through the app, you can add or remove users and even see when the door was locked or unlocked.
Lavna locks have RFID cards as well, just like the ones used in hotels to open room doors. You can also put this card in a holder to turn on the lights.
"We also have an OTP unlocking feature," says Sanat. "One can generate an OTP from anywhere and share it with your family members, guests, or visitors for one-time entrance in your absence."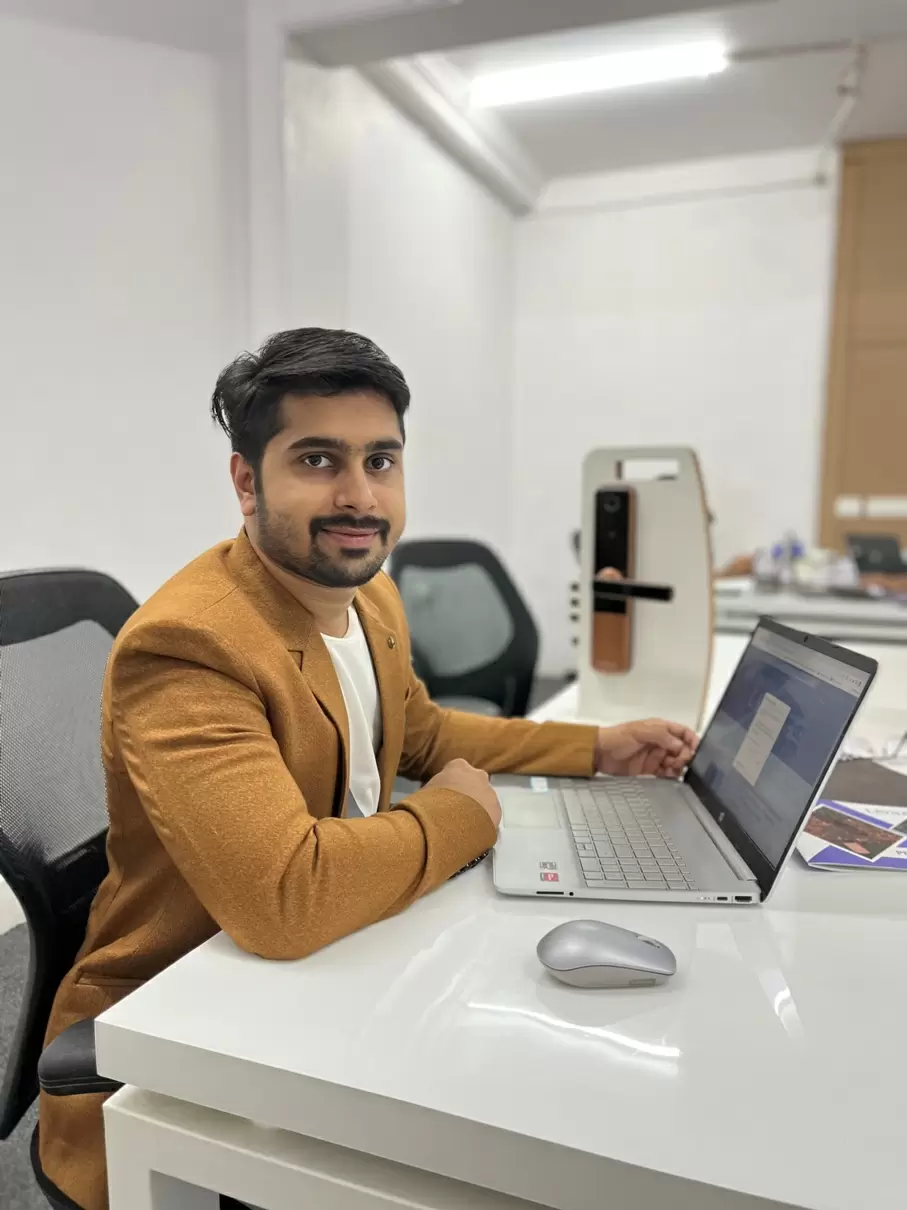 85% of Lavna locks are sold through online platforms, says Sanat
Some locks come with a camera for extra safety. You can see who's at the door on your mobile app using Wi-Fi.
In the past two years, Lavna has sold over 20,000 locks. They also offer free installation in more than 25 cities in India, including places like Chennai, Mumbai, Delhi, Kolkata, and many more.
While Lavna imports parts like microchips and wiring from China and Taiwan, they assemble most of their locks here in India. However, there are two types of locks whose manufacturing has been outsourced in India.
Their assembly work happens in a 1450 sq. ft. space in Badla, close to Rohini in Delhi, while their head office and warehouse are located in Pitampura, New Delhi, covering an area of 1850 sq. ft.
Lavna has 12 lock models with a total of 25 choices, considering different colours and features like Bluetooth and Wi-Fi. Around 90% of their business comes from Tier-1 cities in the states of Karnataka, Telangana, Tamil Nadu, Maharashtra, Gujarat, Punjab, Haryana, Delhi, UP, West Bengal and Kerala.
Their team is 46-strong. Out of these, 26 handle customer services, 12 are in sales and marketing, and the others manage office work.
Lavna products are available in more than 120 stores across India. But they mostly sell online, through their website and Amazon. "Most of our sales, about 85%, are online, and the rest 15% are from stores," shares Sanat.
Lavna has also partnered with Livspace, a popular interior design platform. And recently, they have teamed up with Reliance Digital to offer their locks in their shops.
Lavna makes locks for homes and businesses. About 65% of their sales are for homes, and 35% are for places like offices, schools, and hotels. Sanat says that brands like Adani, Air India, and Omaxe use their products.
Sanat studied at DAV Public School in Delhi and later pursued his B.Com at Delhi University's School of Open Learning. Alongside his studies, he worked in his father's kitchen sink manufacturing business.
However, he soon felt that it wasn't the right fit for him. So, in 2016, while still in college, Sanat teamed up with his brother-in-law Vishal, who had a CCTV business. They became equal partners, and Sanat completed his B.Com in 2018.
By January 2021, Sanat, 27, and Vishal, 34, invested Rs.50 lakh each to start a new venture: Bhagwan Shri Locks Pvt Ltd, the parent company of Lavna locks, where Vishal manages purchasing and servicing, while Sanat oversees sales and marketing.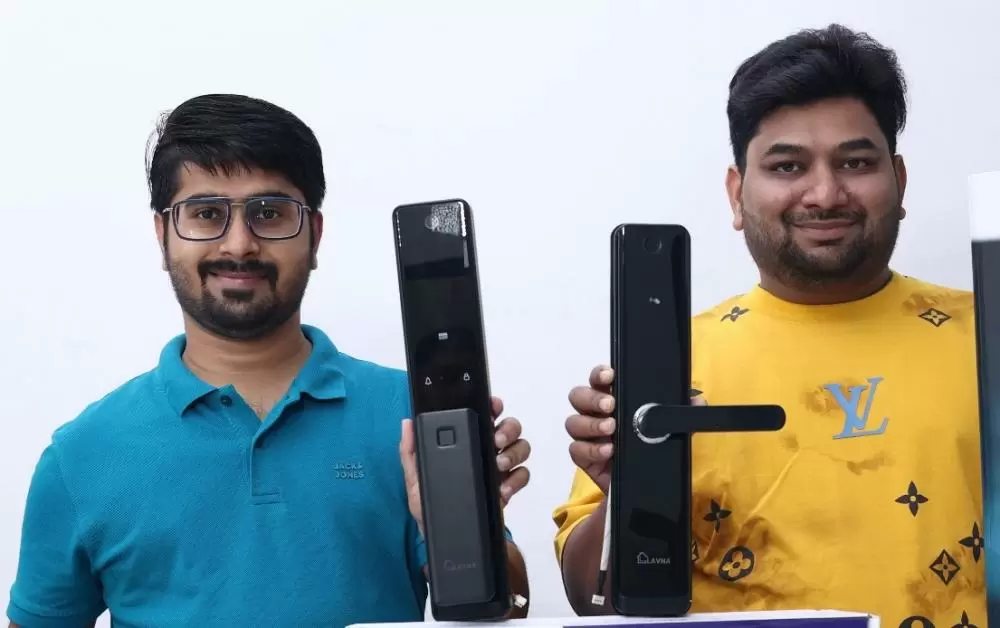 Lavna locks are available in more than 120 stores across India
At first, things were tough. Sanat recalls, "People weren't familiar with our locks. They had trust issues since we were new and competing with big brands like Godrej."
Once, Vishal reminisces, a family in Delhi had trouble with their lock's battery at night. They had used the wrong battery, but the Lavna team helped them out right away.
Setting up the locks is crucial, and over the past two years, the company has made this process smooth.
"Many customers wondered who would fit these locks for them. Usually, places like Amazon don't give out customer details. But Lavna, having a strong sales record and being known for good-quality locks, gets this information," says Sanat.
"Once Amazon informs us, we call the customer to fix a date and time for installation. Then, we send our team to do the job. We offer this service in 25 cities.
"In other places, customers have to install using a local carpenter. But our team supports them over video calls if needed. Also, there are videos on YouTube showing how to install our locks."
In Lavna's early days, they didn't have dedicated installation teams everywhere. So, after local carpenters did the fittings, the company guided customers through video calls to help set up the lock.
They even collaborated with third-party services to handle installations in different cities and continue to use this model to an extent. However, now, they have established their own installation teams in Delhi, Gujarat, and Punjab.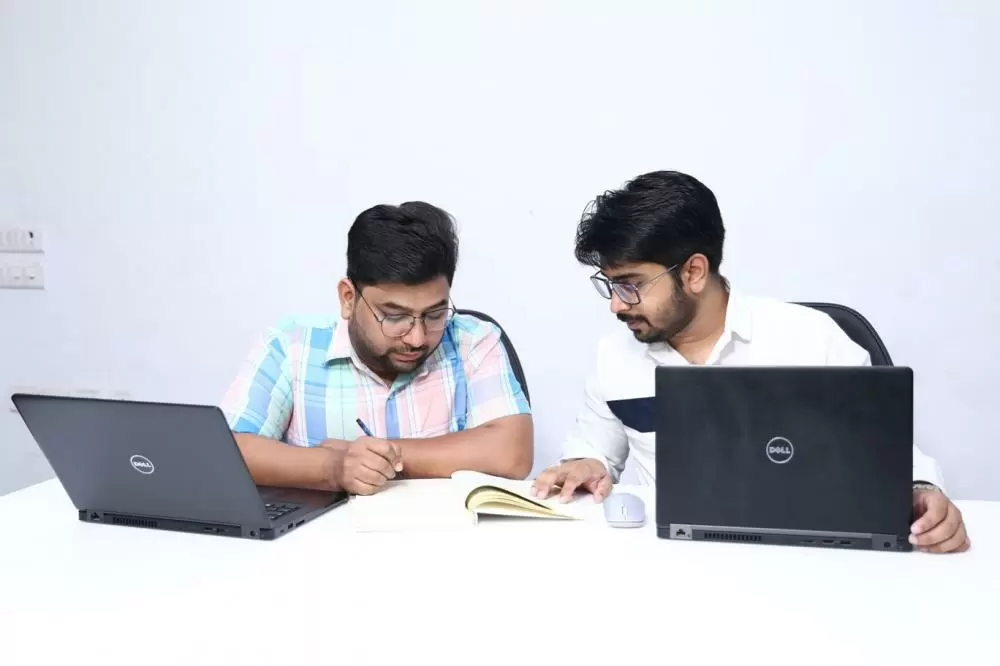 Lavna has set up its own installation teams in Delhi, Gujarat and Punjab
For customers outside India, Sanat says, "They must manage the installation themselves with the assistance of their local carpenter. But, our customer care is always there to support them over video calls. We also have instructional videos on YouTube for all our locks."
Lavna's basic lock is priced at Rs. 4,000 and the top-end model, with all features including a camera, costs Rs. 20,000.
On a personal note, Sanat recently married Chetna, a teacher. Vishal is married to Rashmi, also a school teacher, and they have two daughters, Lavna and Yashi. The brand "Lavna", meaning 'elegant', is named after their elder daughter. - ©
TWL

Trending Now: