How a Teen Entrepreneur Turned a Rs 1.5 Lakh DTP Shop into a Rs 1234 Crore Turnover Business Empire
10-August-2023
Vol 14&nbsp|&nbspIssue 32
Reading about an export business in Reader's Digest when he was in Class 8 sparked a dream in Oney Seal. He wanted to start his own company.

The idea stuck with him, and at the young age of 17, while he was still in Class 11 in Kolkata, he turned his dream into reality and started his very own company, a desktop publishing (DTP) venture in 1986.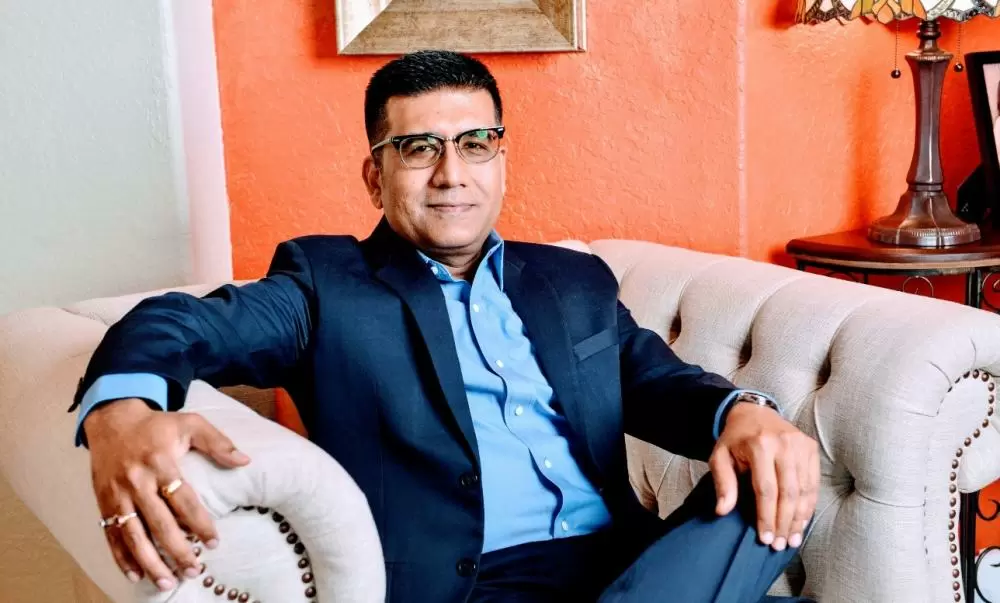 Oney Seal, founder of Seal Global Holdings, started a DTP shop in Kolkata with Rs 1.5 lakh at the age of 17 while studying in school (Photos: Special Arrangement)
He began with an investment of Rs. 1.5 lakh, given to him by his father. The spark was lit, and there was no looking back.
"I think there was always a spark to do my own thing. You can also call it my urge to be independent," says Oney, now 54, reflecting on his beginnings.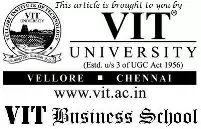 What started 37 years ago with a modest investment of Rs. 1.5 lakh has now grown into the US-based Seal Global Holdings, a group with a cumulative turnover of $150 Million (about Rs. 1234 crore). Oney's business has evolved over the years, expanding into different fields and industries.
Moving to the US, he set up several ventures including internet retail with Data Bazaar (which he later sold), IT-enabled services through Databazaar Digital, and media streaming with BongFlix.
Seal Global, incorporated in Florida, US, is the holding company for all his ventures and operates as an eCommerce consulting and investment firm.
Oney's first venture in the US, Data Bazaar, began with only three people working from his house in Miami in 1999. Today, his business has grown to a team of 252 members, spread across the US and Kolkata.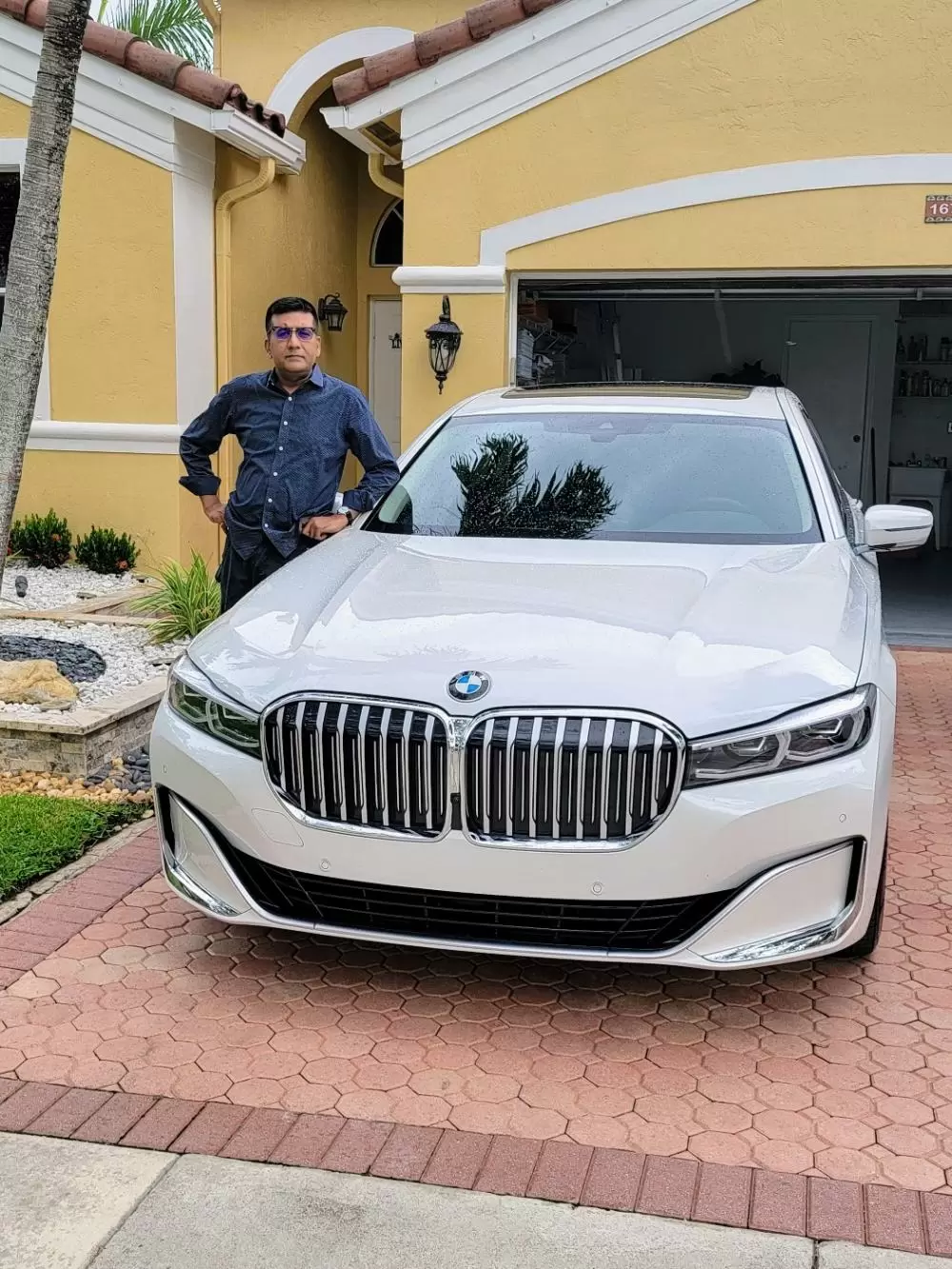 Oney moved to the US in 1990 to do his MBA and later started a career there
Oney was born in Durgapur, West Bengal, which is about 170 km from Kolkata. He is the only child of his parents. His father retired as the Director, Personnel, from Durgapur Steel Plant, and his mother used to teach at St. Michael School there.
During his childhood, Oney often travelled from India to Canada. He says, "One of my aunts, my father's sister, played a big part in my growing up. She didn't have children and took great care of me. She and her husband were like another set of parents to me. I started going to Canada from Class 3 during vacations and got used to Western culture quite early in life."
Oney's entire schooling was in St. Xavier's institutions. He studied in St. Xavier's School, Durgapur, from KG to Class 10, and then he moved to Kolkata to finish his Class 12 from St. Xavier's, Kolkata, in 1987.
As soon as he moved to Kolkata, while still in Class 11, Oney started a desktop publishing business. The seed of entrepreneurship was sown, and it marked the beginning of his journey towards achieving his dreams.
"No one in my family has ever been into business, but I dreamt of it. I told my father, and he agreed to give the seed capital of Rs. 1.5 lakh," he shares.
"With that money, I got machinery and started working with a partner from a small shop. Since my school was from 5:50 a.m. to 10 a.m., I had plenty of time in the day to run my business."
It was a profitable venture. "We designed brochures, catalogues, and documents, and even did thesis work," he explains. "We had a reprographic centre that had a photocopy machine, a scanner, and a coloured printer. All the machines related to print, copying, or faxing were available."
He managed the shop with 11 employees and ran it from Class 11 until he finished his graduation, for almost five years.
After completing his schooling, Oney pursued B.Com honours from St. Xavier's College, Kolkata, graduating in 1990. He then moved to the US to earn his MBA in international business from Nova Southeastern University, Florida, finishing in 1992. Before moving to the US for his MBA, he sold his DTP business.
After finishing MBA, Oney planned to enrol in a Ph.D. program at The University of Texas at Dallas. However, with a three-month gap between his MBA and the start of his Ph.D., Oney took on a consulting project for Express Computer Supply, a San Diego-based company specialising in the distribution and marketing of printer supplies.
This temporary assignment changed his life's direction. "Express wanted to expand to Latin America, which required an office in Miami. They asked me to set up this division, offering me the position of GM," Oney recalls.
"At 23, it was an irresistible opportunity, so I quit my Ph.D. just 3 months after joining, in 1993."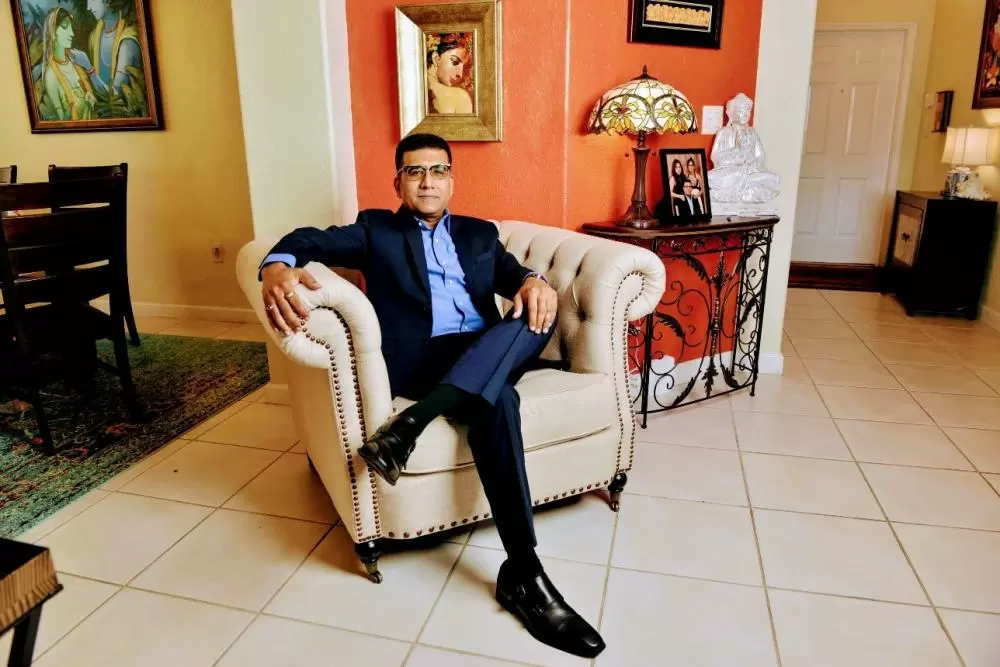 Oney launched Data Bazaar, an e-commerce company, in 1999 from his home in Miami with three people
In March 1999, as e-commerce was just beginning to take off, Oney took a daring step. While still employed at Express Computers, he founded Data Bazaar, an e-commerce company based out of his Miami home, using his savings of around Rs. 20 lakh.
Data Bazaar, starting with just three people, focused on selling printers and office supplies. The small team consisted of Oney, an outsourced accountant, and an administrator who worked from his home.
After managing both his job and business for a year, Oney decided to quit Express Computers in 2000.
In 2000, he founded Databazaar India Pvt. Ltd. as a captive BPO in Kolkata, which initially started as a software development centre. This entity later evolved into a multifaceted support system for his primary enterprise, the ecommerce business, including functions like web marketing, call centre, accounting, and supply management.
By 2006, Data Bazaar saw substantial growth, with sales crossing Rs. 620 crore, employing 17 in the US and 80 in India, a number that swelled to 196 by 2012.
Leveraging this success, Oney transformed the company into a proper ITeS (Information Technology Enabled Services) company, now known as Databazaar Digital, providing diverse services including AI, Machine Learning, and fintech.
In 2009, Oney stepped into the media world by creating Databazaar Media Ventures. He says it was the first platform in North America for showing Indian content online.
Under this banner, he made two films. The first one, called 'Dwando,' was in Bengali and was shown in India and other countries. The second, 'Mi Amor,' was in English and Bengali, but it couldn't be released because of some problems with distribution.
This online platform also had shows from big Indian companies like Sony India and B4U. Then, in 2013, he changed the name of the platform to BongFlix. Now, it was focused only on shows and movies in the Bengali language.
In 2014, Oney established Seal Global Holdings as a holding company for his diverse ventures in the US and India, including Databazaar Digital, BongFlix, and an AI-driven fintech company called XLRT. Seal Global also operates as an eCommerce consulting and investment firm.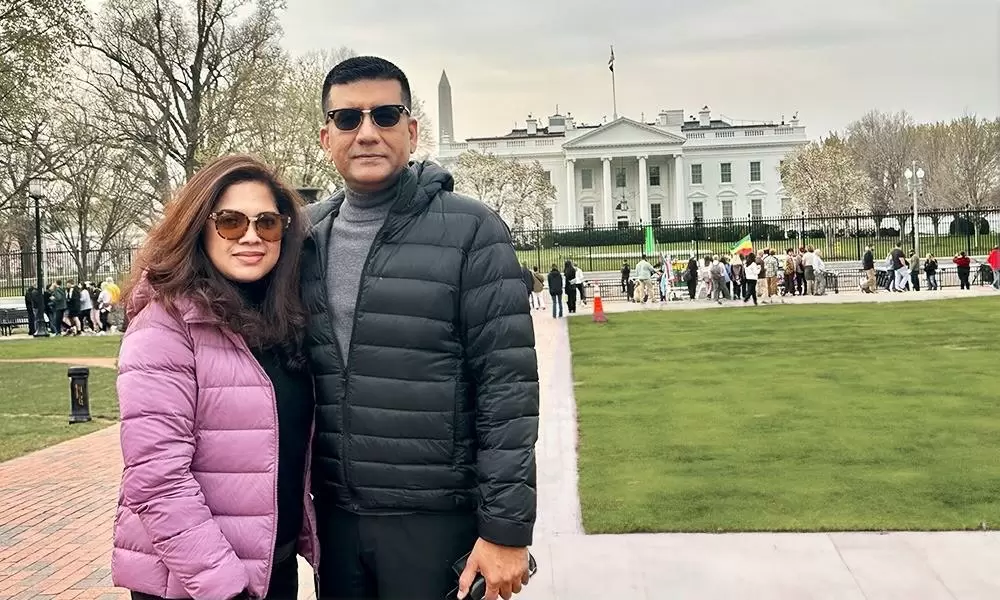 Oney with his wife Sudeshna Chatterjee
In the future, Oney wants to expand Seal Global's work. He aims to help start-ups grow by managing their funds and offshoring parts of their business.
He sees start-ups as having great ideas but often struggling with managing their money, especially in the long run. He wants Seal Global to help them succeed and plans to do more of this in the coming years.
Oney is married to Sudeshna Chatterjee, who works as a senior government official in Miami-Dade County. The couple has a daughter, Trisha, who is studying medicine in the US.
"I have two big passions, cooking and travelling. I am a car enthusiast and as a family we often travel by road. We have also been to Alaska apart from other places," shares Oney.
For those looking to become entrepreneurs, Oney offers his two cents: "Have good work ethics to sustain and rise. Tremendous work ethic is very important and it is becoming rarer now. Try to maintain a good work-life balance 24/7." His words reflect the importance of integrity, hard work, and balance in the pursuit of success. - ©
TWL

Trending Now: