From Pizza Hut Waiter Earning Rs 1,500 Salary to Building a Rs 5 Crore Popsicle Brand in Less Than Three Years!
24-July-2023
Vol 14&nbsp|&nbspIssue 30
In a heart-warming tale of triumph, Gagan Anand, hailing from a humble village in Jharkhand without electricity, has risen to become the proud founder of Scuzo Ice 'O' Magic, a popsicle brand offering an array of Gelato Ice-Cream flavours and desserts like Ice Cream Waffles, Sundaes, Doughnuts, Milkshakes, and Ice Cream cakes.

Started in 2020, along with an investor who shared 50% of the capital amount of Rs 70 lakh, My Scuzo International Pvt. Ltd, has achieved a turnover of Rs 5 crore in less than three years.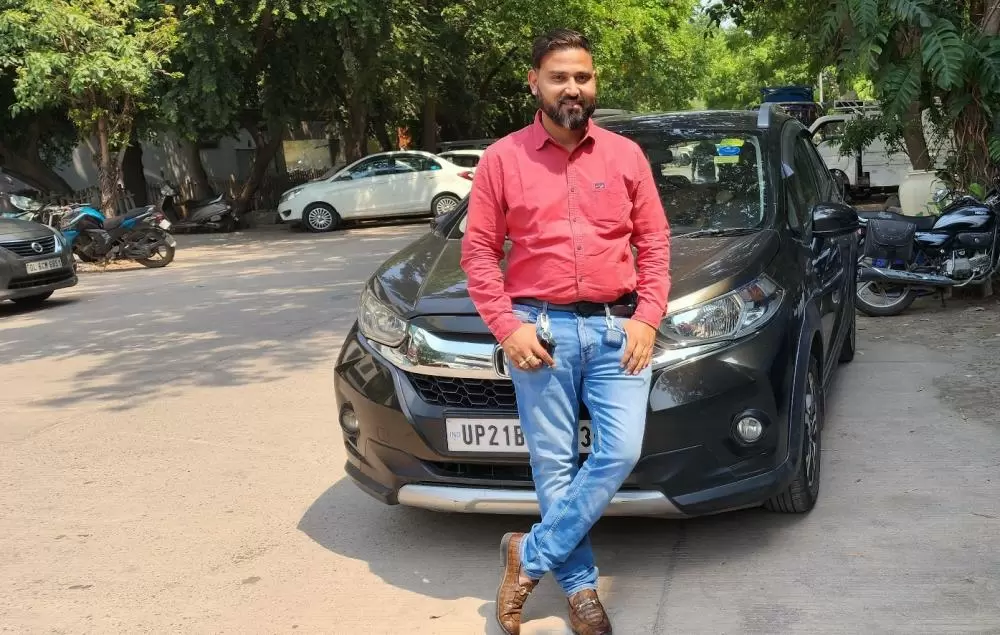 Gagan Anand opened the first Scuzo Ice 'O' Magic outlet in 2020 in a 200 sq ft space at Pitampura, Delhi (Photos: Special Arrangement)

The first Scuzo Ice 'O' Magic outlet was launched with a five-member team from a 200 sq ft space in Netaji Subhash Place, Pitampura, and a 300 sq ft manufacturing unit at Okhla, Phase 1.
Scuzo Ice 'O' Magic has now expanded to 14 stores across various states like Delhi, Gujarat, Haryana, Uttar Pradesh, Andhra Pradesh, and Telangana.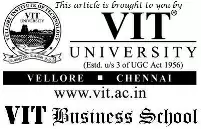 Gagan's family resided in a village called Atapur, situated in the Sahibganj district of Jharkhand, which was previously a part of Bihar. Back then, the village lacked even basic facilities.
"In the village where we lived, there was no electricity," Gagan reminisces. "We had to travel around 30 km to the nearest town just to charge our inverter battery so that we could watch TV for three days. Even our television set was a simple black and white one. Those were the early years of my life, spent in that kind of village."
His father worked as a government official at the block level in the agriculture department. Gagan recalls, "I don't remember his initial salary, but I do know that at the time of his retirement in 1999, he was earning Rs. 8000 per month." His mother took care of the family as a dedicated housewife.
After finishing Class 12 at his village school, Gagan embarked on a journey to pursue his dreams. At the age of 21, in 2005, he secured a job as a waiter at a Pizza Hut outlet in Gurgaon.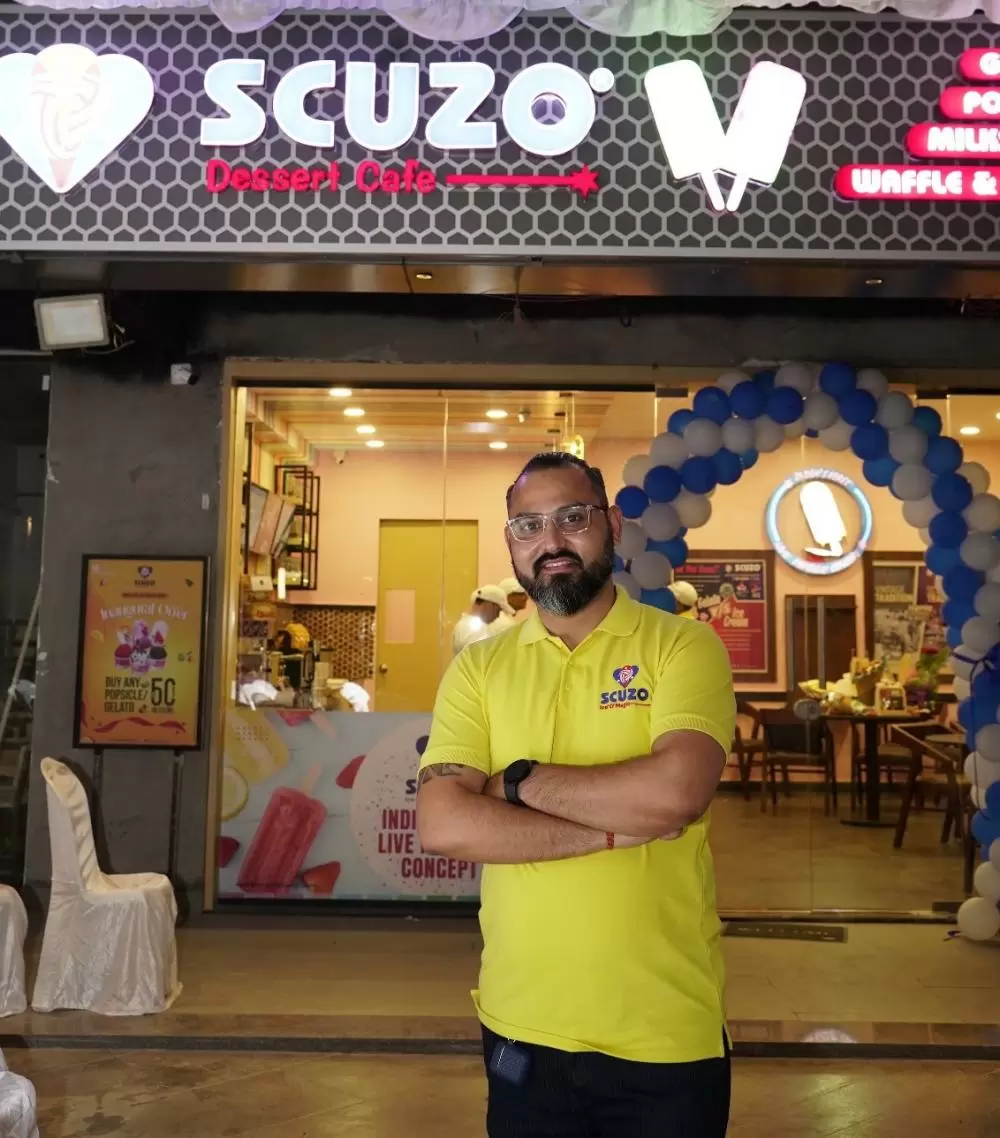 Scuzo Ice 'O' Magic offers around 110 varieties of ice creams, desserts and other items at their 14 outlets

Before this, Gagan had previously been to Delhi after completing Class 10 in 2001. During that time, he stayed with his elder brother - who was pursuing a BSc in Information Technology - and pursued his passion for theatre, attending a theatre institute in Delhi for about two years.
However, in 2003, he returned to his village to join Class 11. Finally, in 2005, after completing Class 12, he landed the job at Pizza Hut in Gurgaon for a salary of Rs 1,500 per month.
Later on, Gagan pursued his education further. While continuing to work, he completed his Bachelor of Arts from Sridhar University, Pilani, from 2010 to 2013 and also pursued a Masters in Business Administration (Hospitality & Tourism) from NIMS between 2013 and 2015 through distance education.
As Gagan began earning, he kept his job as a waiter to himself until he reached the managerial level. "Once I became a manager, I called my father to treat him to pizza and told him that I am a manager now," says Gagan.
His father was proud and shared the news with the village. In 2007, Gagan was promoted to the manager position.
Driven by his ambitions, Gagan aimed to achieve something significant in life, and this determination led to his success in his professional journey.
With unwavering dedication, Gagan climbed the corporate ladder, one step at a time and eventually achieved the prestigious position of a restaurant general manager in November 2008. He worked in the outlet till May 2009.
Later, in the same designation he served at the Pizza Hut located at the US Army base, Kandahar Airfield in Afghanistan from July 2009 to Nov 2010.
From there, he ventured into new territory by joining Gloria Jean's Coffees, as an Area Manager, Operations in the city of Dubai.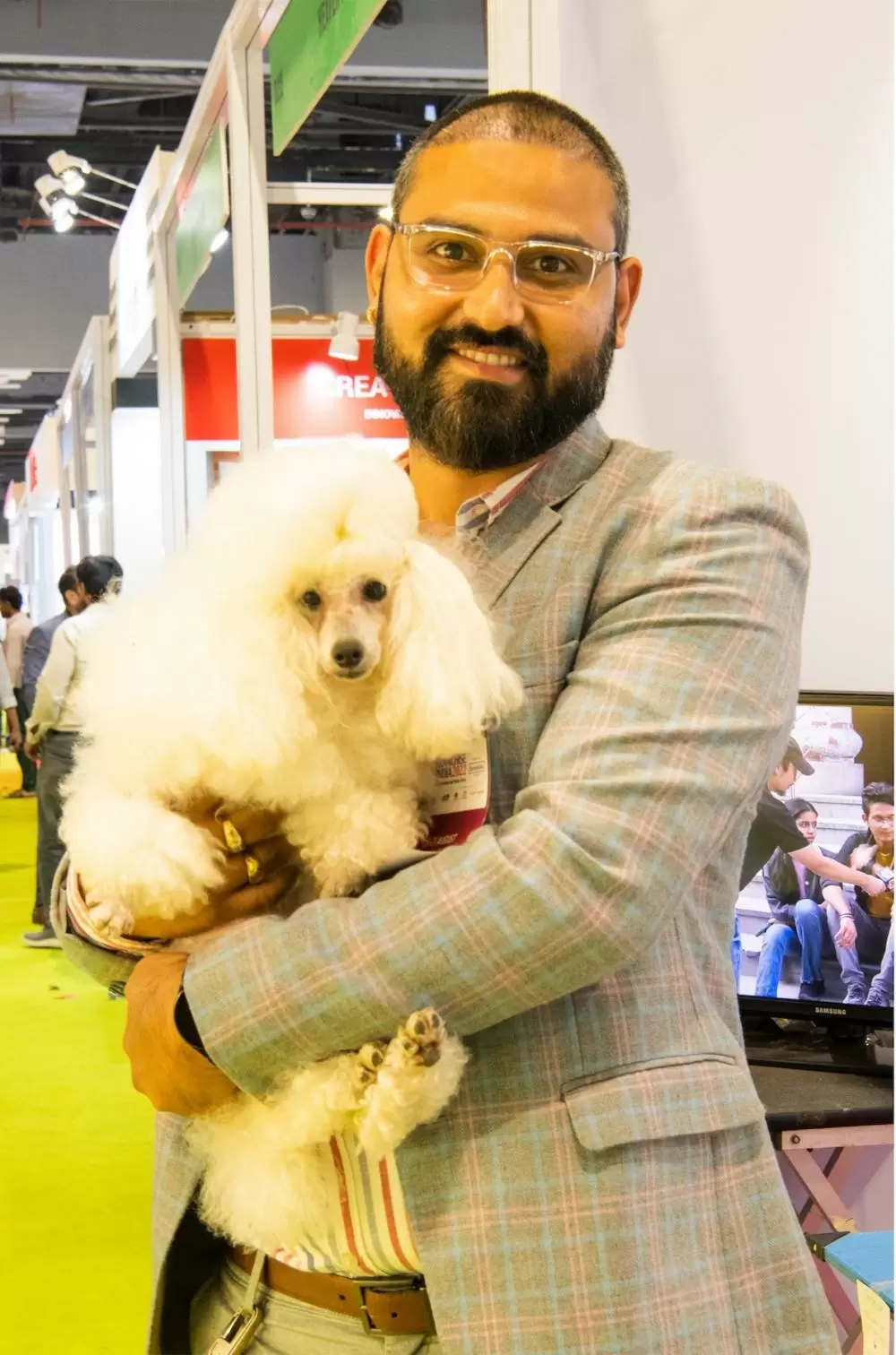 In his last job, Gagan earned a whopping Rs 26 lakh per annum
In 2012, Gagan came back to India and worked at different places, gradually climbing the ladder. Eventually, he reached the prestigious position of Brand Head (PAN INDIA) at Rasna, earning a whopping Rs 26 lakh per annum.
Despite this remarkable success, he made a brave choice to leave his job and fully focus on his business.
Ice creams held a special place in Gagan's heart from a young age. Even though his mother advised him not to eat them due to his tonsillitis, he simply couldn't resist the temptation.
"I would secretly take money from my mother's pocket to indulge in not just one but three to four ice creams every day. I enjoyed chasing the ice cream vendor on his bicycle and treating myself to those delightful ice creams," he reminisces.
Talking about how the idea evolved in his mind to start his own business, Gagan observes that his senior-level designations helped the brands he worked with grow.
This gave him the confidence and an urge to start his own. "The success in the corporate world encouraged me to start my own brand. I realised if I can bring huge business to other brands, I can do far better with my own," he says.
Scuzo Ice 'O' Magic started with five people, offering competitive pricing on a range of products.
"We introduced the Royal Mint Popsicle initially priced at Rs. 99, but after observing the market and customer preferences, we reduced it to Rs. 79," says Gagan.
"It became an entry-level product to attract customers. Our Chatpata Jamun is our hot-selling signature product, priced at Rs. 119." Now, they boast a remarkable 110 product varieties.
With 14 stores spread across Delhi, Gujarat, Haryana, Uttar Pradesh, Andhra Pradesh, and Telangana, Scuzo Ice 'O' Magic primarily operates through franchise models, with only one company-owned outlet, their first one. Additionally, they have tied-up with Faasos to sell their products through cloud kitchens.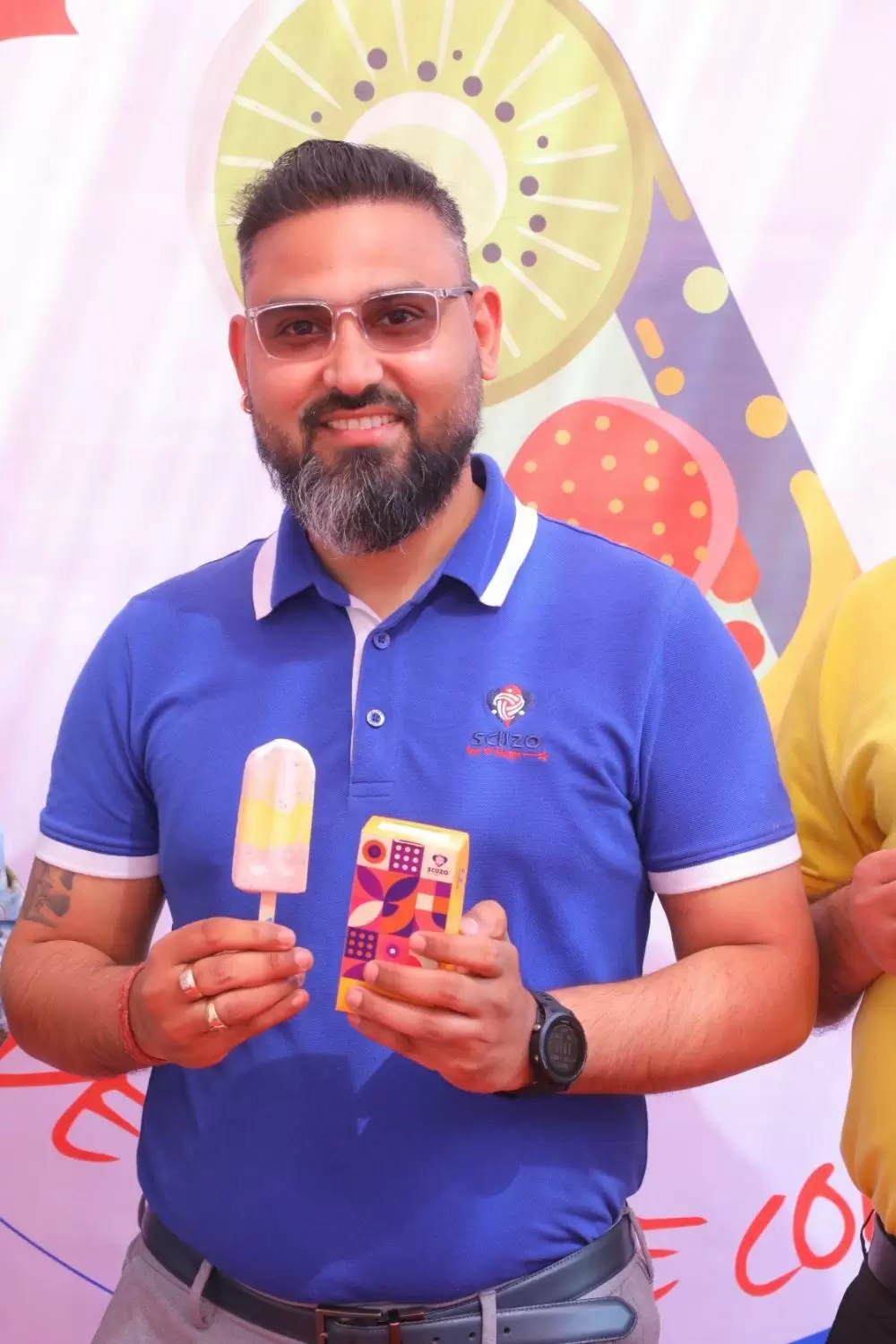 Gagan's favourite pastime is to watch the fish in his home aquarium
"Our branding was incredible, and social media played a significant role in our marketing," says Gagan. The brand employs 80 people directly.
In 2018, Gagan tied the knot with Madhu Thakur, an engineer who holds both BTech and MTech degrees in Electronics and Communication. Madhu currently serves in the Uttar Pradesh police as a Senior Sub Inspector. The couple has a three-and-a-half-year-old son named Nabh Anand.
When it comes to hobbies, Gagan loves going on long drives and watching the fish at his home aquarium. "I talk to my fish," he says. "It may sound unconventional, but observing the peaceful underwater environment and interacting with the fish brings me a great sense of tranquillity and serenity. It serves as a form of meditation and helps me unwind from the daily stresses of life." - ©
TWL

Trending Now: