Starting With Rs 15 Lakh, Brothers Build a Rs 100 Crore Turnover Cosmetics Brand and a Revolutionary Address App
19-July-2023
Vol 14&nbsp|&nbspIssue 29
In 2012, two brothers from a middle-class family, Rajat Jain, who was 27 at that time, and Mohit Jain, 25 years old, started a cosmetic brand named Kimirica.

They began from a small 100 sq. ft. area in their father's factory in Indore, with an initial capital of Rs 15 lakh which they borrowed from a bank. Their father had a small-scale business making Ayurvedic products like hair oil, chyawanprash, and other daily use items.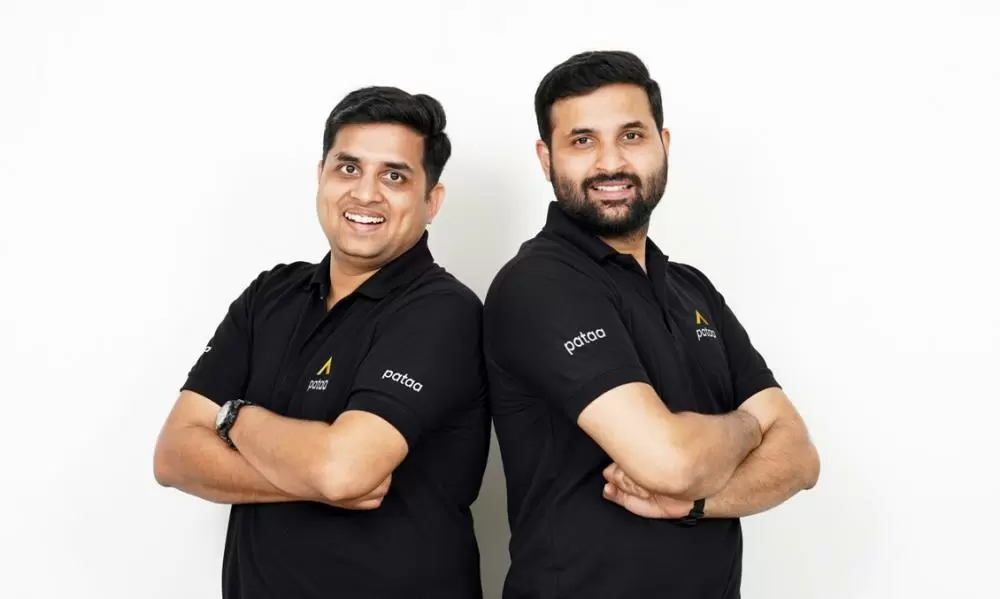 Rajat Jain (left) and Mohit Jain, Co-founders, Kimirica and Pataa (Photos: Special Arrangement)
Fast forward ten years, Kimirica has blossomed into a well-recognised brand with an impressive turnover of Rs 100 crore.
The modest team that started with only five products and seven workers has now expanded to a catalogue of 200 products, a workforce of 700, and operates from a large 1.5 lakh sq ft premises.
The company, known as Kimirica Hunter International LLP, has its main office in Mumbai.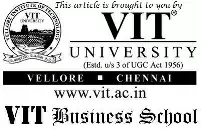 Primarily, Kimirica supplies its products to premier hotel brands in India and also exports to 30 countries including Middle East nations, Italy, France, North America, Canada, and the US.
Beyond the hotel industry, you can find Kimirica's products in their 40 brick-and-mortar stores spread across India. Their products are also available online, either directly through their own website or other e-commerce platforms.
Their success story is truly inspiring as they ventured into an industry they had limited knowledge of. But what's even more impressive is their bold move into an entirely new business.
In 2022, they embarked on their second venture, an innovative business called Pataa. This digital addressing app transforms lengthy and complicated addresses into short, unique, and customisable digital codes. These codes are easy to share, making addresses simple to search, locate, navigate, and distribute.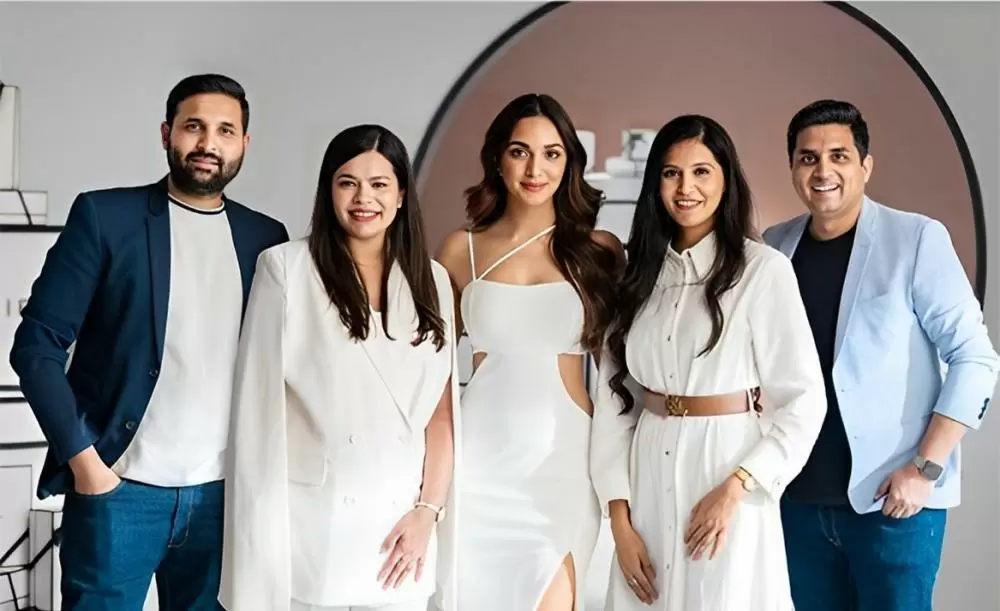 Rajat and Mohit with the Kimirica core team, including their spouses Kimi and Rica
This new venture promises to bring significant changes to the transport and logistics industry and stands to benefit anyone with an address.
"If you're fed up with constantly explaining directions to your address, Pataa is here to relieve that burden. You no longer have to repeat your address each time someone needs it," says Rajat, the Co-founder of both Kimirica and Pataa.
"Be it ordering food online, hailing a cab, or waiting for a parcel from an online shopping site, there's no need to input your address again and again on different platforms. All you need to do is share your Pataa code," he explains.
To put it simply, just like we have email IDs to exchange information through emails, similarly, Pataa can provide a personalised digital address for your home, office, or business.
However, back in 2012, the journey was far from smooth. The brothers, who had minimal knowledge about the cosmetics industry, faced numerous challenges while building their brand from the ground up in a small town.
"We carved out a 100 sq. ft. space in our father's factory and developed five products – shampoo, shower gel, conditioner, soap, and body lotion. I managed the unit while Mohit started reaching out to corporate clients with a briefcase full of sample products, travelling on a two-wheeler," Rajat recalls.
Rajat was in charge of the product's production and development, while his brother Mohit took to the corporate world for sales, armed with attractive brochures and hampers.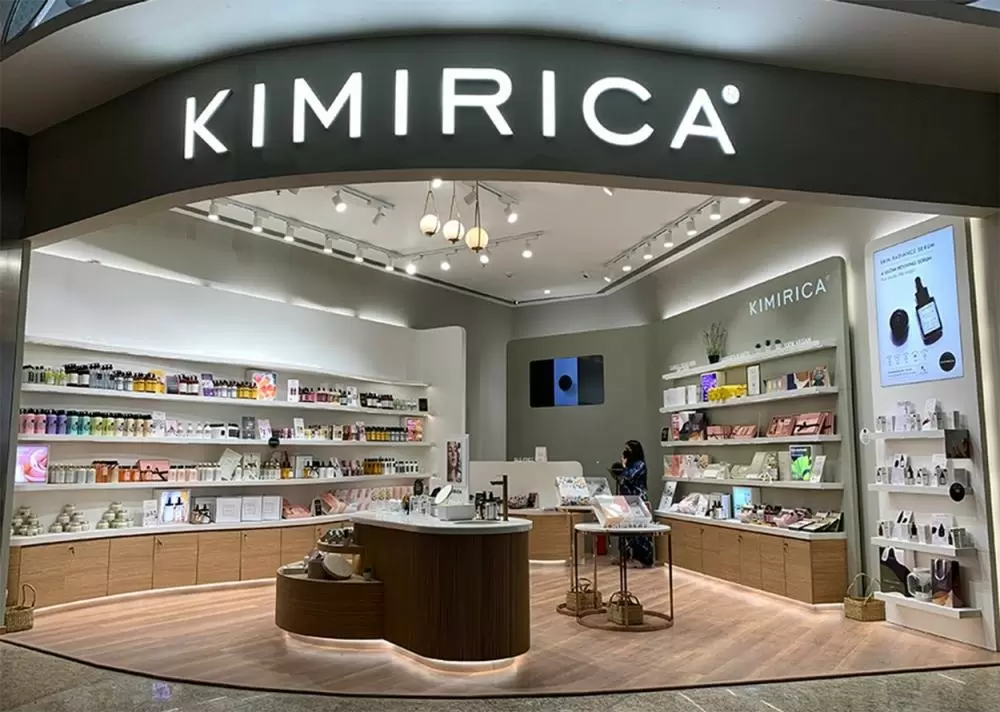 The interior view of a Kimirica outlet
"The first challenge that newcomers face, and one we were not immune to, was - 'Who are your clients?' This was a very tough question to answer," shares Rajat.
The brothers initially wished to dive into the retail sector of the cosmetics business, but the high cost and potential financial risk deterred them. Instead, they chose to venture into wholesale and scored their first significant client, Madhya Pradesh Tourism.
Their portfolio of major clients grew with the addition of Marriott Hotels, Jumeirah Hotel, Maldives, Hyatt, Sahara Star Hotel, and the Starwood Hotel chain, which was later acquired by Marriott.
Kimirica typically enters into contracts with hotel chains for a minimum period of three years, which can extend up to five years.
Their production facility, which initially occupied a 100 sq ft space, expanded to 3000 sq ft, and now operates from a massive 1.5 lakh sq ft rented property at Lunavat Campus, near the Indore airport.
Starting locally, Kimirica gradually gained regional prominence and now stands as a global brand.
Like many businesses, Kimirica faced significant challenges during the COVID-19 pandemic. The hotels, their sole clientele until 2019, ceased placing orders due to the pandemic.
However, the company's strategic decision to launch its own website in 2020 proved to be visionary during these challenging times.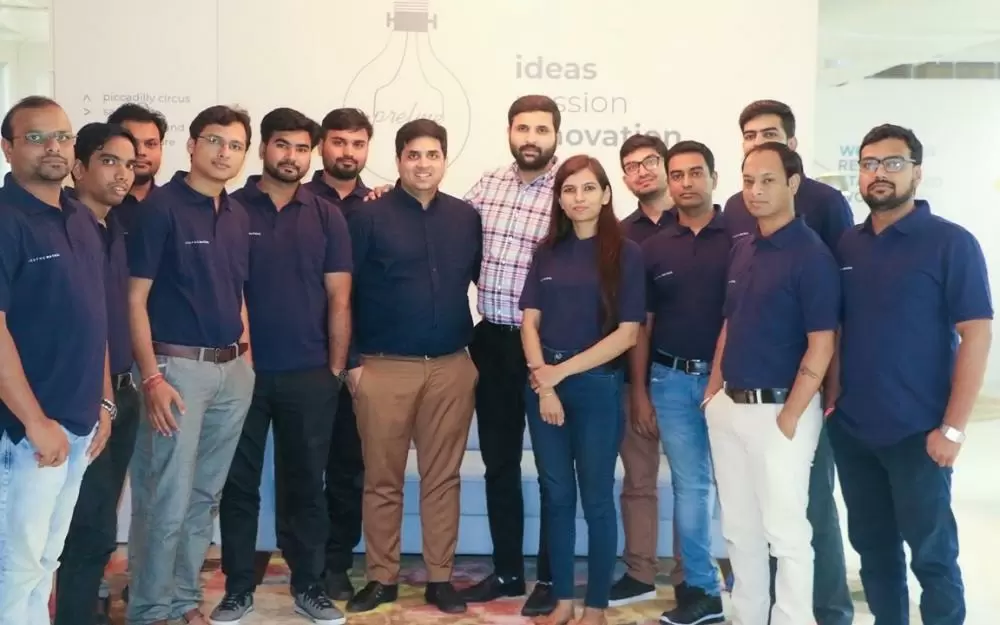 Rajat and Mohit with members of the Pataa team
In the aftermath of the pandemic, they initiated the launch of retail stores, beginning at the Mumbai airport and subsequently expanding to Hyderabad and Indore. Now, they have stores in 40 locations across India.
Hotels contribute to 80% of their business, while online sales and physical stores constitute the remaining 20%. Kimirica's products can be purchased online through their own website, as well as on platforms like Nykaa and Amazon.
They maintain a main warehouse in Indore and smaller ones in Mumbai, Delhi, and Bengaluru.
Rajat and Mohit's wives, Kimi and Rica, are also involved in the cosmetics business. Interestingly, the brand name 'Kimirica' is a blend of their names: Kimi and Rica. They manage the retail and online aspects of the business. Kimi holds an MBA, while Rica comes from a pharmacy background.
Reflecting on his childhood, Rajat fondly recalls the influence of his mother. Although a homemaker, she was instrumental in providing a solid education for her children. "She was extremely focused on our education and played a significant role," says Rajat.
Rajat completed his schooling from NDPS, Indore, in 2003. Afterward, he pursued a B.Pharma (4-year course) from Gujarat Ayurvedic University, Jamnagar, Gujarat, graduating in 2008. Upon completing his graduation, Rajat began working in his father's small manufacturing unit.
The inspiration for the Kimirica brand came from an unexpected source. During a stay at a 5-star hotel with his wife, Rajat was captivated by the assortment of alluring bottles of lotion, shampoo, soap, and more.
He recalls, "Their beautiful shapes and fragrances fascinated me. That was my inspiration to create something similar."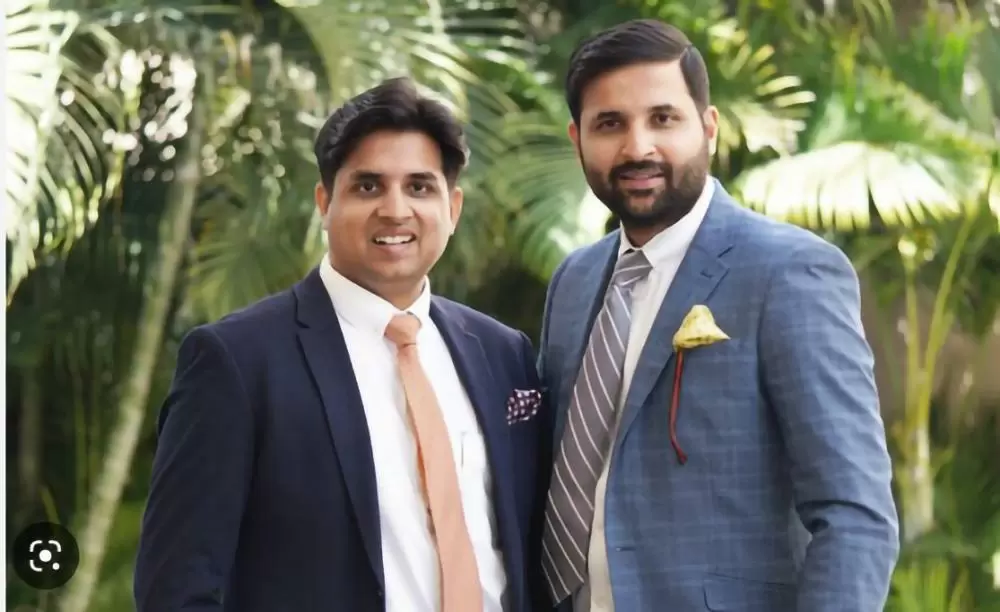 The brothers coined the brand name Kimirica blending the names of their spouses Kimi and Rica
In 2020, Rajat and Mohit decided to diversify their business and conceived the idea for their next venture, Pataa.
The Pataa app, available on both Android and iOS, has so far been downloaded more than 7 million times. It is used by 5.5 lakh people mainly in Indore, followed by Ahmedabad, Pune, and Bengaluru. The app supports nine languages.

Like an email ID, Pataa users can create a unique digital address. This is made using an alphanumeric combination. To make the address easier to find, you can add voice directions, property photos, route videos, and landmarks.

Starting in Indore as a trial project, Pataa has partnered with Indore Smart City Development to make Indore the first city in India to have digital addresses. They have also signed an MOU with ISRO to access satellite images for locations. This means they use location-based intelligence.

Pataa is not just for residential addresses. It can also help businesses grow by providing address solutions for different industries. As it uses accurate locations tagged to within 3 meters, it can cut delivery costs by up to 30%.

Pataa Navigations Private Limited was launched in 2021. It received seed funding of USD 2.5 Million from investors in Dubai, the US, and India. Currently, in its pre-revenue stage, the company has made around Rs. 3 lakh over the past six months.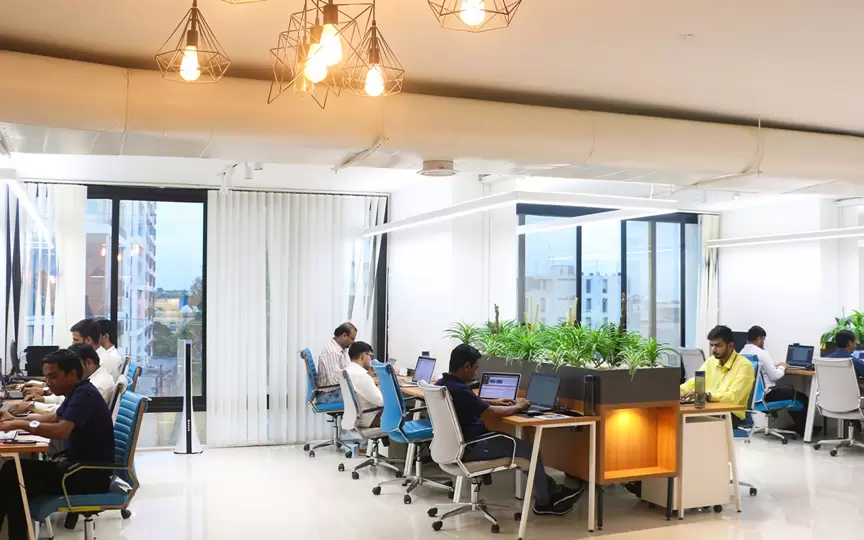 Pataa received seed funding of USD 2.5 Million from investors
Rajat and Mohit reside with their joint family in Indore. Rajat and Kimi are proud parents of two children, Reyansh, who is 11, and Reyana, who is 8. Mohit and Rica are blessed with a daughter, Kimayra, 8, and a son, Armaan, who is just 8 months old.
The brothers are passionate travellers and have visited 32 countries to date. Some of their favourite destinations include Switzerland, Bahamas, Macau, the UK, the US, and Hong Kong.
Switzerland, in particular, holds a special place in their hearts, and they make it a point to visit every year. - ©TWL

Trending Now: