How a Bengaluru Woman's Unique Business Idea Transformed into a Rs 8.87 Crore Venture
24-June-2023
Vol 14&nbsp|&nbspIssue 25
In the bustling city of Bengaluru, nestled among tech giants and startup hotspots, Neha Bagaria, took her first steps into entrepreneurship in 2015 with her bootstrapped startup called JobsForHer, which later transformed into HerKey in 2023.

Neha, now 42, the Founder and CEO of HerKey, encountered a challenge on the very first day she launched her business.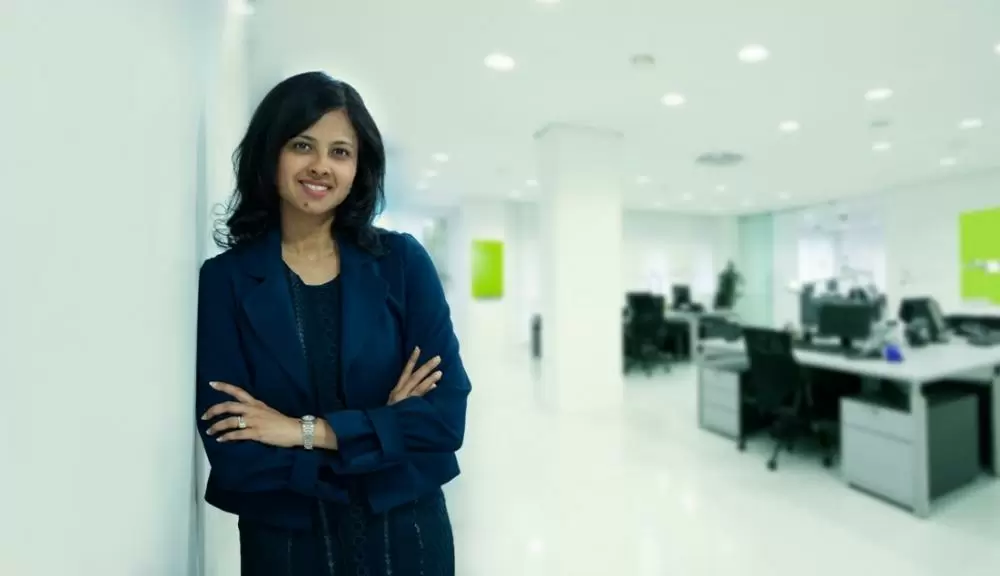 Neha Bagaria started with a five-member team that has now grown to a 100+ strong workforce (Photos: Special Arrangement)
"On March 5, 2015, we decided to launch our website from 'Social' (a workspace) at Church Street, Bengaluru, with a five-woman team. But the internet was down there, so we walked down to Starbucks and the same problem continued," Neha narrates, recounting the unusual start.
"So I took my car and went to the terrace of my home, connected to the Wi-Fi, and finally launched the website from the terrace of my home."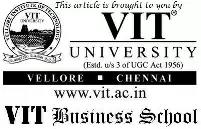 Today, with an impressive turnover of Rs 8.87 crore, HerKey has made its mark in the Indian business landscape.
HerKey's vision was crystal clear from the very beginning. Neha wanted to help women who have been on a career break due to marriage, motherhood, or some other reason and create a returning program to create momentum in their professional journey.
Explaining the platform's offerings, Neha says, "If a woman is looking for a job, she can go to the HerKey website, go to the jobs section, search for a job on her parameters, and apply directly to the company that suits her qualification and the company will contact you."
HerKey does not charge anything from a woman to avail of their services; instead, the companies pay HerKey to add women to their workforce.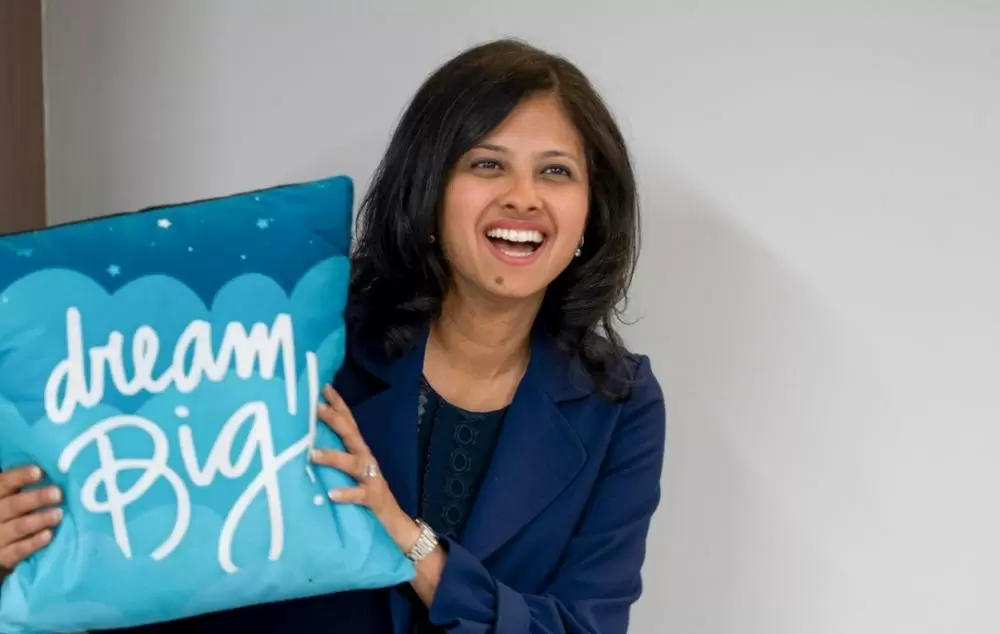 Neha says the road to building HerKey was not always smooth
However, as Neha explains, HerKey is not just a connecting platform, "HerKey is another platform on the likes of Naukri.com or LinkedIn, but the biggest difference is that HerKey is not only a connecting program, it is in fact a medium to provide whatever women require in their professional journey – right from training, connecting, teaching and mentorship."
The road to establishing HerKey was not always smooth, with stereotypes and biases posing the greatest challenges. "A recruiter once told me that he prefers not to hire these 'kitty party women'," says Neha.
Another time, a company executive commented that hiring young women straight out of college was the most favourable choice, as married women might soon plan to start a family, and those who are already mothers might consider having a second child.
"Fighting mental demons was the biggest challenge," says Neha. "Apart from the professional hazards, it took me years to get out of my fear, doubt, and guilt, of considering myself a bad wife and a bad mother at the thought of a comeback."
But, Neha refused to back down, "Even today when I go to pick up my children from the bus stop, people are surprised. People ask me, do you run an NGO or work in the impact space," shares a smiling Neha.
Time management is one thing that Neha emphasises a lot. She herself is a strict follower of Google calendar and tries her best to stick to it.
HerKey offers a range of subscription packages to companies, starting from as low as Rs. 1 lakh and going up to Rs. 15 lakhs. The cost of these packages depends on the number of employees a company is seeking to hire and the extent of promotions they wish to get from HerKey.
Companies have the flexibility to choose a package duration that suits their needs - they can opt for a short-term three-month package, a six-month package, or a full-year package. With these attractive offerings, HerKey has successfully partnered with over 10,000 companies.
To enhance the visibility of these partner companies, HerKey employs a multi-pronged promotional strategy. They use their website to showcase the partner companies.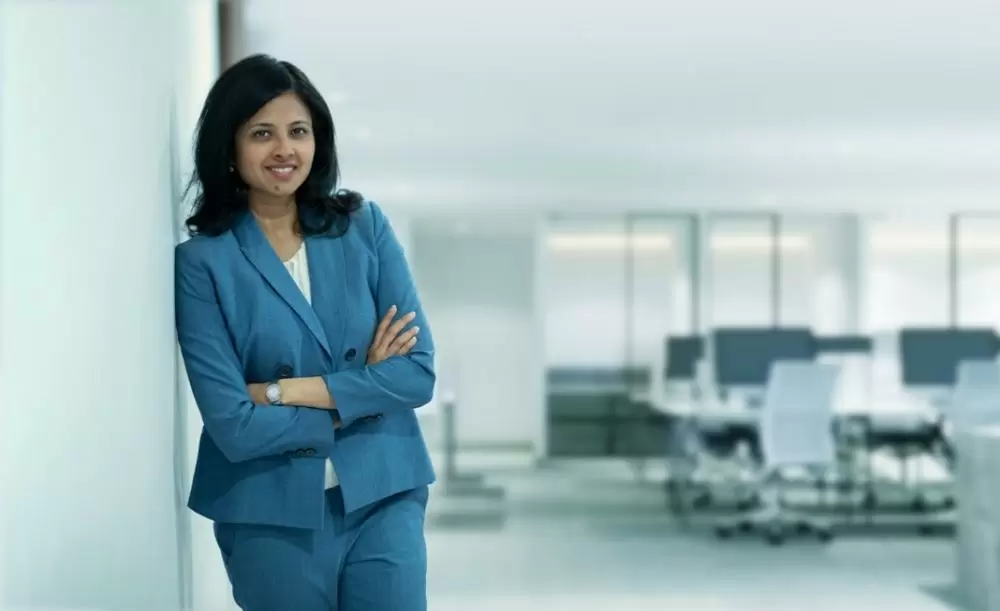 HerKey does not charge from job seekers but receives its fees from the companies
Additionally, they make good use of social media platforms and email marketing to reach a wider audience. There are also dedicated groups on the HerKey website which provide additional promotion opportunities to these companies.
Till 2022 the company was self-funded, and it has now raised around Rs. 32 crore ($4 million) in a funding round from Kalaari and 360 ONE Asset (earlier known as IIFL Asset Management).
Born and raised in Mumbai, Neha was always a bright student. As she navigated her academic journey, Neha was often the top of her class, eventually earning a spot in the prestigious Wharton School, University of Pennsylvania.
Post-graduation, she returned to India and entered the family business. This move set the groundwork for her future entrepreneurial endeavours.
HerKey was born out of Neha's own struggle of re-entering the professional arena after her maternity leave.
Sharing her personal experience, Neha says, "After my second child, I found it extremely challenging to restart my career. It was then that I realised the need for a platform that could support and empower women in their professional journey."
HerKey has grown exponentially since its inception, touching the lives of thousands of women.
From being a simple job portal, it has transformed into a comprehensive platform that offers training, mentorship, networking opportunities, and job placements. It stands as an ally for women seeking to return to work after a career break.
In her entrepreneurial journey, Neha found unwavering support in two key people - her husband, Anurag, and her brother, Harsh.
"Anurag is my biggest support. If you have a person who listens to your challenges, journey, and hardships, then it is a boon. He is my real life partner and an equal parent to our children," says Neha, sharing about her supportive spouse.
Talking about her brother's role in her entrepreneurial journey, Neha adds, "Harsh was the one who pushed me and said just do it. I was a non-technical person and built up this company on a tech base because of his guidance."
HerKey has truly come a long way from its humble beginnings. The company completely works in the online mode from a rented 5000 sq ft accommodation at Queen's Road area of Bengaluru.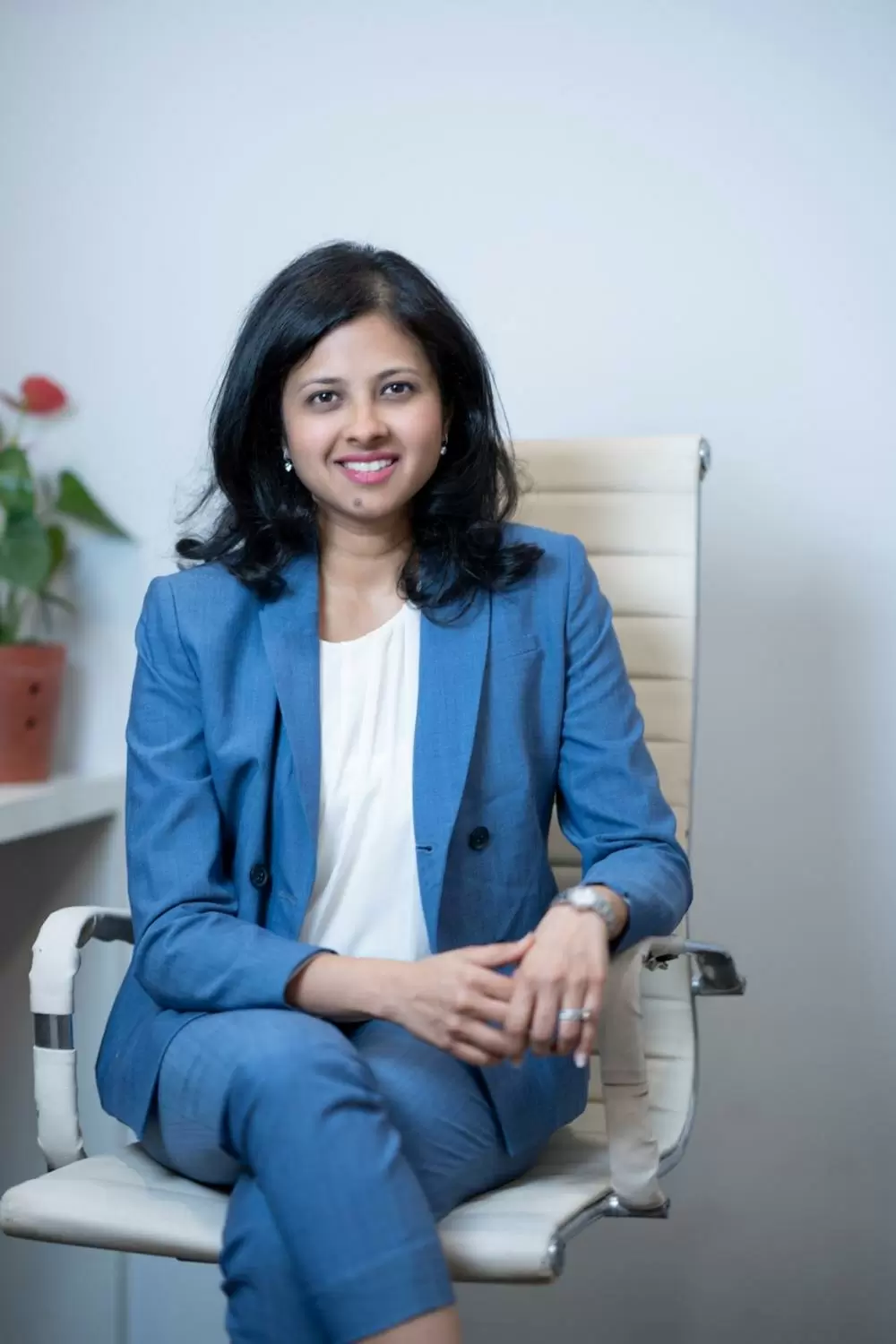 Majority oi HerKey's workforce comprises women
Today, with a team of over 100 employees, the majority of whom are women, and a diverse clientele including Amazon, Accenture, Capgemini, TVS Motors, Myntra, Dell, and PWC, HerKey is redefining women's role in the workforce.
On the personal front, Neha is a mother to two athletic boys aged 13 & 10. She is an avid traveller and loves adventure sports such as skiing, scuba diving, apart from reading and dancing. One of her favourite books is 'The Lean Startup book by Eric Ries, which throws light on various shades of startups
"My suggestion for individuals aiming to enter the startup ecosystem is to embrace grit, perseverance, and a never-say-die attitude," she says.
"It's important to distance yourself from the people who are judging you, instead surround yourself with positive individuals who are there to support you when you need them the most." - ©
TWL

Trending Now: