Sisters Turn Rs 60,000 Investment into a Rs 26 Crore Hair Extension Business in Just Three Years
20-June-2023
Vol 14&nbsp|&nbspIssue 25
Sisters Richa and Raina Grover took a leap of faith in 2019, when they kick-started a hair extension business from the comfort of their home in Hyderabad, investing about Rs 60,000.

Their father was already into a hair extension business, but he did not have a brand, which his two daughters have created successfully. "Our father procures hair from various temples and labels for brands in Europe. He also exports to the US and other countries," says 31-year-old Raina.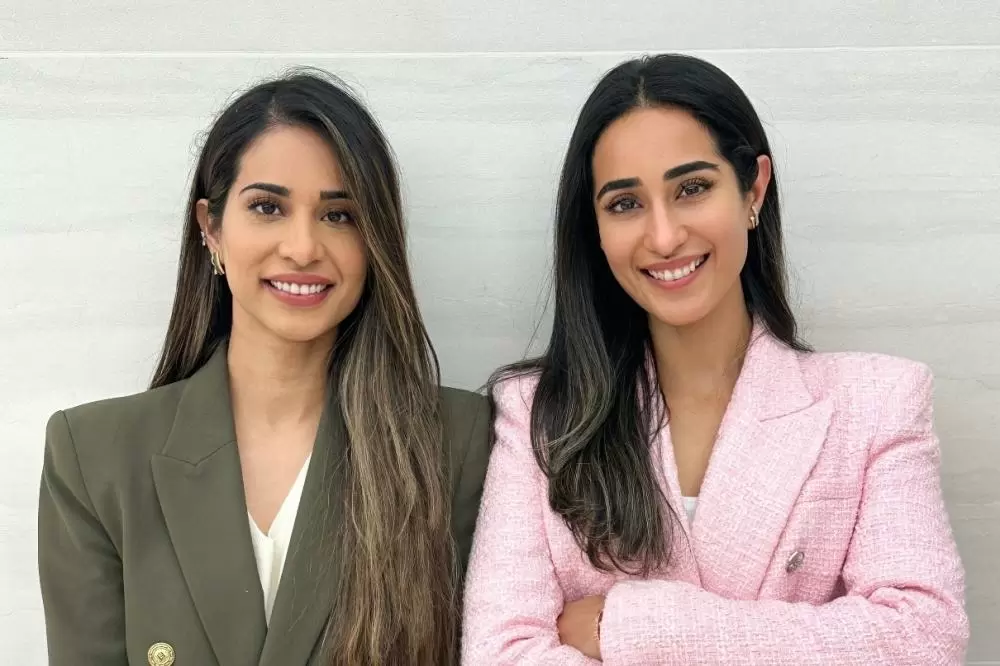 Richa and Raina started 1 Hair Stop in 2019 with Rs 60,000 from their residence in Hyderabad (Photos: Special Arrangement)
Within a mere span of three years, Richa and Raina have driven their brand, 1 Hair Stop, to an impressive turnover of Rs 26 crore.
Their father's enterprise, specialising in the creation of semi-permanent and temporary hair extensions, has been operational since 2008. This served as the perfect launchpad for the sisters' own entrepreneurial journey.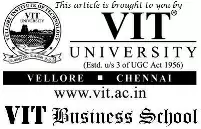 They began by retailing their father's products to overseas customers. "The initial investment was manageable, as we made products based on demand, hence making to order. Our inventory cost was under Rs.50,000, and we spent about Rs. 10,000 on our website," says Richa, recalling their humble beginnings.
They initiated their venture with a handful of products, like Clip-in Bangs, Clip-in Streaks, Ponytail Extension, and Cover-up patch, with prices ranging from Rs. 500 to Rs. 7000.
"These products are made of 100% human hair sourced from temples in South India," says Raina, 28. The sisters, who first targeted foreign customers, shifted their focus to the Indian market after six months into the business.
Just two months into the business, the Covid-19 pandemic struck, but surprisingly it worked in their favour.
"The pandemic created difficulties for everyone, yet for us, it turned out to be beneficial. We saw an increase in our visibility on Instagram, as people were spending a lot of time on social media," says Richa.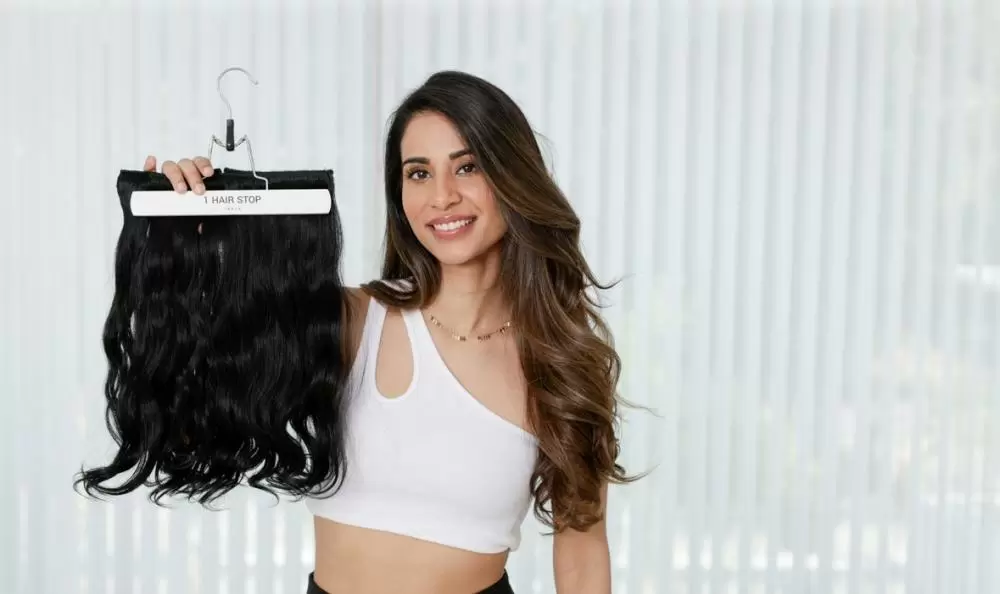 Raina modelling for their Hair Extension product
In a span of six months, their brand secured 10k followers on Instagram, and the count swelled to 100k in a year. "We do paid promotions on Instagram, but I think it is the content that is attracting more and more followers and customers," says Raina.
They offer three product categories for women - hair extensions, hair toppers, and wigs - and cater to a wide customer base, from ages 13 to above 50. People in the 20-50 age groups prefer their toppers and wigs.
"As of now, we have 1000 SKUs. The younger generation uses our clip-based hair extensions for parties and similar events," says Raina.
Now, the brand receives about 3500 orders a month. "In the 2020-21 fiscal year the revenue was Rs. 11 crore, in 2021-22 it was Rs. 22 crore and last year we touched Rs. 26 crore," says Richa.
The sisters initially started the business by themselves from home, but now they have a team of 15.
"All of us are working from home only," says Richa. "We have two people who are in my father's manufacturing unit to look after our product manufacturing and processing the orders."
Most of their clientele hail from larger cities such as Mumbai, Delhi, Bangalore, Hyderabad, and so on. They conduct their business exclusively via the 1 Hair Stop website, making them a purely online brand for the time being.
They also cater to a small number of international clients, notably from the US. As of now, they do not operate any brick-and-mortar stores.
The duo is in the process of opening stores where people can visit, use the products and buy what they like. "These would be called 'experience centres' where people can try our products before purchasing," says Raina.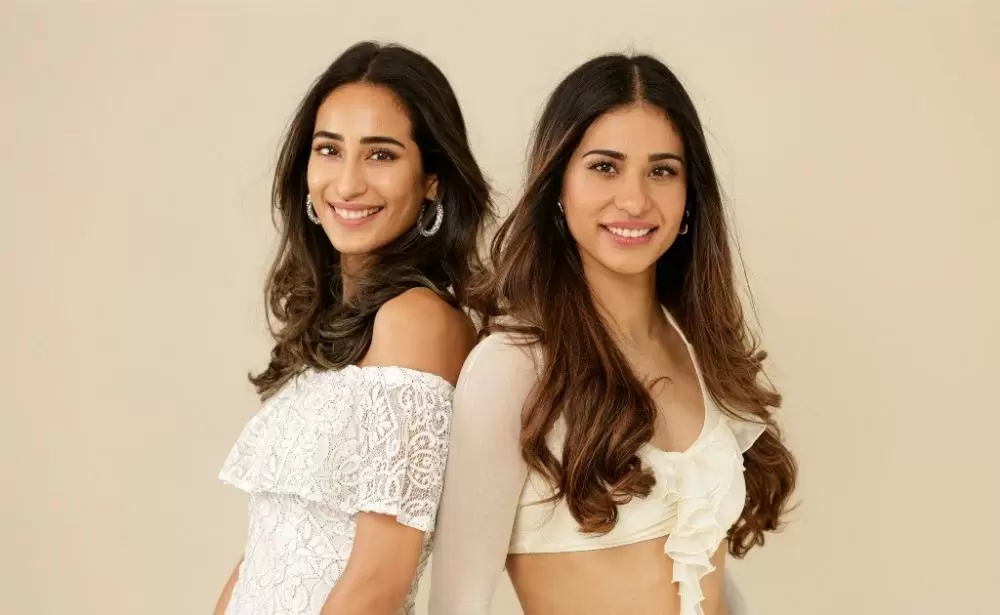 Richa and Raina share a strong bond having attended the same school and sharing the same bunch of friends
Till now, their products have been available solely on their website, the 1 Hair Stop, with no third-party platform involved. However, they plan to venture into offline sales by establishing distribution channels and partnering with salons.
From their earliest days, Richa and Raina harboured an entrepreneurial dream. Studying together at the Nasr School in Hyderabad, they formed a strong bond and gained a deep understanding of each other.
Both were diligent students, shared the same circle of friends, and had a keen interest in tennis, which they began playing at a young age. "We have even participated in numerous national-level tennis games," Richa shares.
After Class 10, both sisters chose different paths for their higher secondary education. Richa moved to Little Flower Junior College, finishing her Class 12 in 2010. She then did her Bachelor of Management Studies from St. Francis College, completing her degree in 2013.
Meanwhile, Raina completed her Class 12 at CHIREC International School. Like her sister, she also attended St. Francis College for her undergraduate studies, earning the same Bachelor of Management Studies degree in 2015.
Upon completion of their education, Raina embarked on her career in a digital marketing company, while Richa joined their father's business, managing the sales for about five years.
Once Raina gained comprehensive knowledge of digital marketing, she decided to leave her job to join forces with her sister, Richa. They channelled their efforts into building a hair extension brand and launched '1 Hair Stop.'
Discussing their business operations, Raina reveals that they manufacture their products at their father's manufacturing unit.
"Once the manufacturing is completed, we promote our products through social media, which then drives sales via the brand's website," she explains.
The raw hair often contains henna, dyed hair, white hair, and coloured hair. "We thoroughly sort through this hair, ensuring we are left with only virgin natural black hair, which we subsequently use to create all our other colour options," says Richa.
"If not maintained well, hair extensions can suffer from issues like tangling, matting, dryness, breakage, or even a loss of shine over time.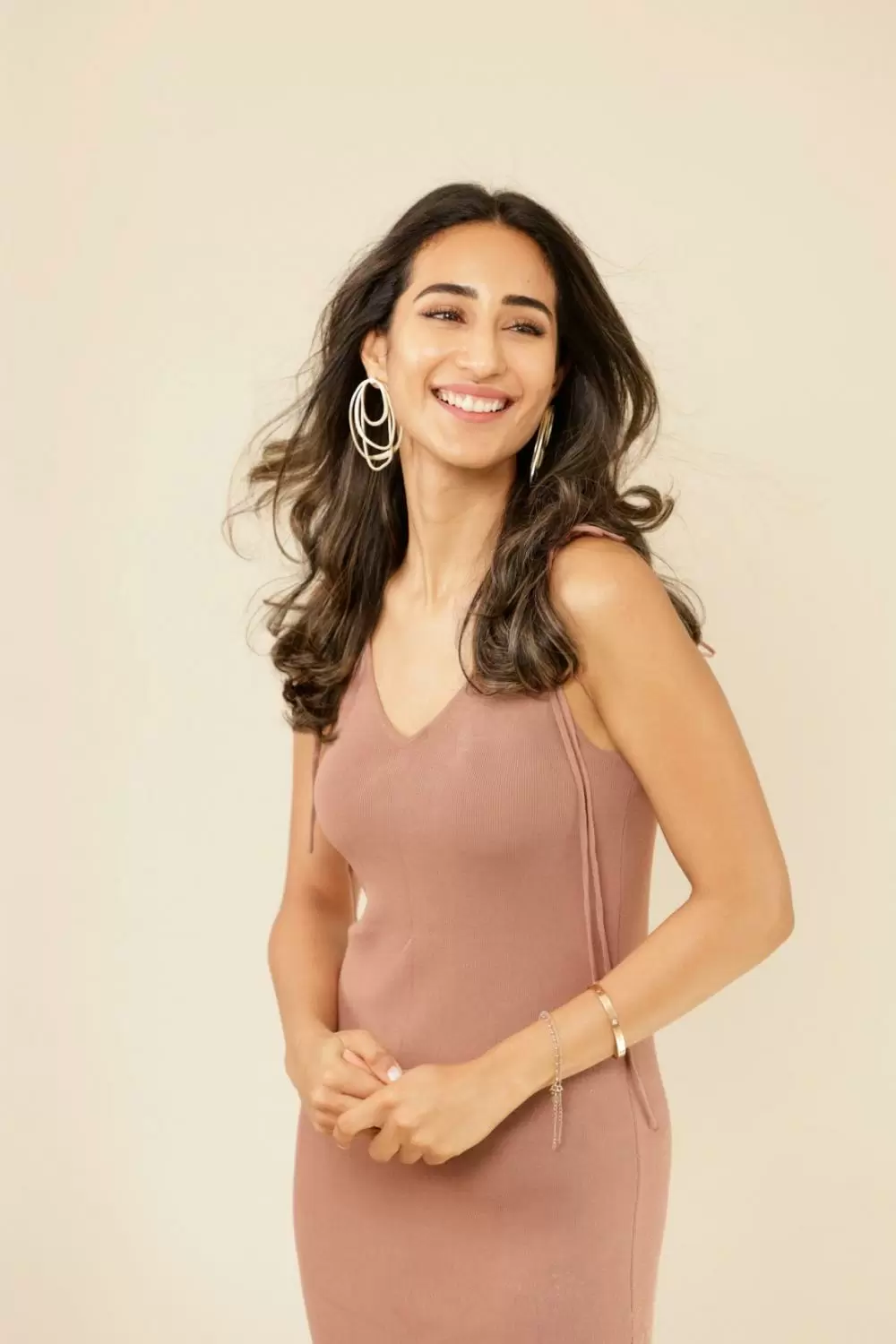 Richa loves to cook and experiment with new recipes
"Our products are designed with the user in mind, offering the flexibility to style and customise their hair extensions according to their individual preferences. This includes the option to colour the hair extensions if desired."
Richa also emphasises the lifespan of the extensions, "The longevity of a human hair extension can vary based on several factors. With regular wear and proper maintenance, like handling gently, refraining from excessive heat styling, and using the recommended hair care products, you can expect to extend the lifespan of your human hair extensions to several years."
The Grover sisters have a younger brother, Hritik Grover, 23, who has recently graduated and has now joined their father's business. Presently, Richa, who is married, resides in London, where she is undertaking various courses in the hair industry to further enrich her business knowledge.
Richa finds joy in cooking and experimenting with new recipes, which allows her to unwind and express her creativity.
She says, "Travelling is my therapeutic escape, offering a break from work and the opportunity to explore new locations. When work pressure mounts, I turn to yoga and workouts for stress relief."
For Raina, maintaining her physical health is important, and she regularly goes to the gym. "Walking my dog helps me relax and disconnect from work. Playing lawn tennis on weekends satisfies my love for sports and helps me unwind," she says.- ©
TWL
Wish to share your story?
Trending Now: