Shedding Tears, He Resolved to Succeed and Built a Rs 600 Crore Furniture Brand Starting Business with Rs 28,000
27-May-2023
Vol 14&nbsp|&nbspIssue 21
Hailing from the humble bylanes of Renganathapuram village, jut 40 km from Thanjavur in Tamil Nadu, Vijai Subramaniam began his journey with a small amount of Rs. 28,000.

His business, which started with selling clothes and kitchen items, eventually grew into his own furniture brand, Royaloak Furniture, with its main office in Bengaluru.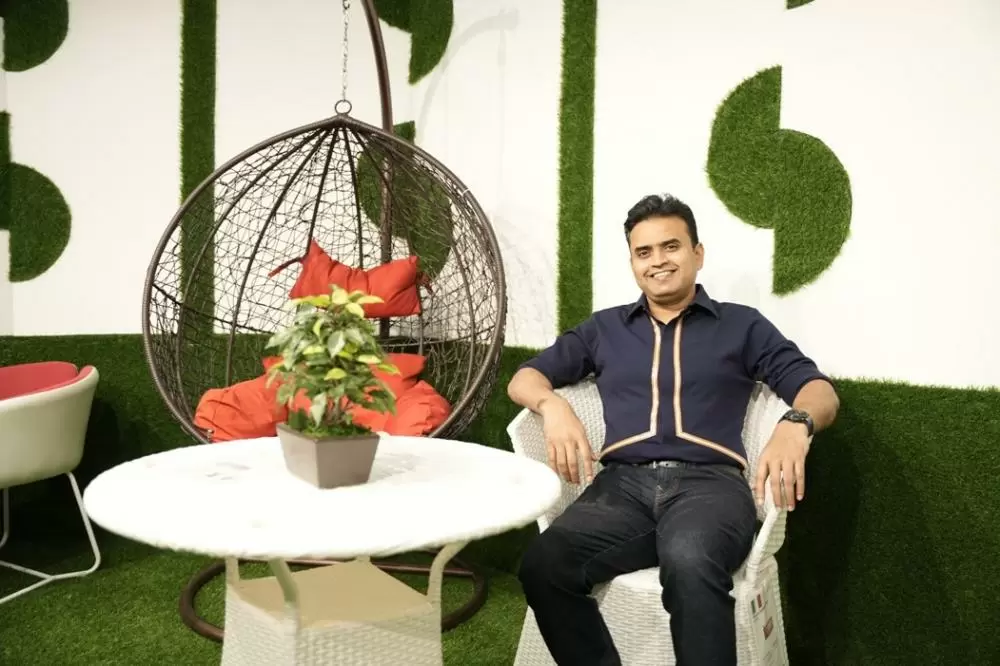 Vijai Subramaniam, the founder of Royaloak, has gone through several hardships before achieving his success as an entrepreneur (Photos: Special Arrangement)

Today, Royaloak is a successful furniture brand with a turnover of Rs. 600 crore. The company imports, distributes, and sells high-quality furniture from many countries like America, Italy, Germany, Vietnam, Turkey, Indonesia, China, Sri Lanka, Taiwan, Thailand and more.
Registered under the name of Royaloak Incorporation Pvt. Ltd, the company has spread its wings across the country with a staggering 150 retail stores, and a workforce of more than 2000 people.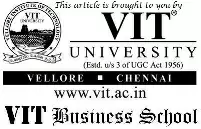 "In India, the organised furniture market is only 5% and people mostly order their choice of design from the local carpenter," says Vijai, now 48. "Whereas we are in the organised mode and offer international designs to our customers at affordable prices."
During his childhood, his family constantly faced hardships due to their tight finances, which made it challenging for them to afford basic necessities such as housing, rent, and food.
His father did small businesses and changed them every six months; he tried his hands at cultivating cotton, trading, and selling tea powder, and plastic products, and finally ended up being an accountant as his last job. His mother was a homemaker but ran a small grocery shop to support the family.
Witnessing his mother's hardships in managing a small grocery store was the biggest inspiration for Vijai to embark on his own entrepreneurial journey.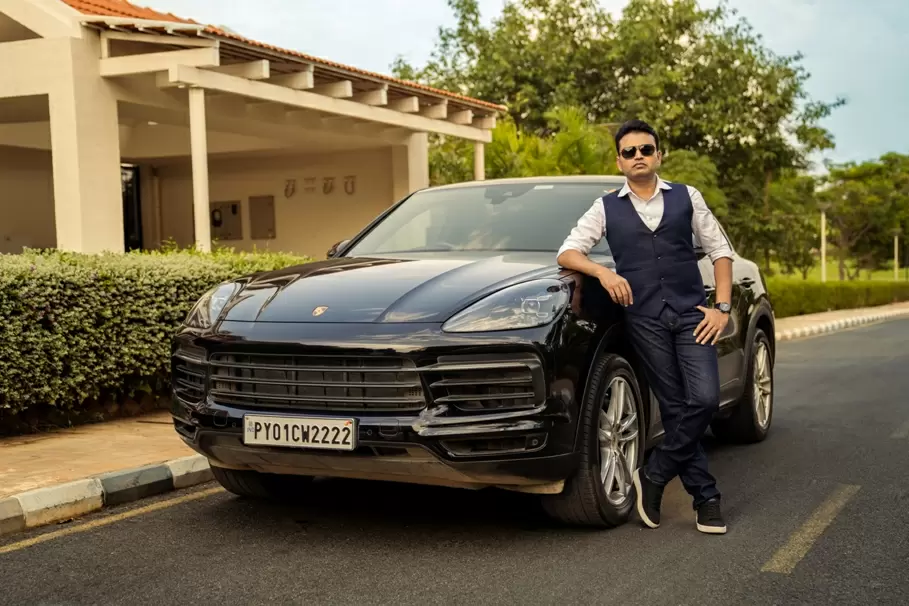 While his batch mates were having fun in college, Vijai sold tea packets on his bicycle to support himself
Due to family circumstances, Vijai enrolled in school only around the age of seven after the family relocated to Munnar in Kerala. He joined directly Class two, which made it difficult for him to catch up with the other students.

"Everyone in the school spoke Malayalam and I spoke Tamil, which was a big challenge as well," recalls Vijai. He felt embarrassed when teachers scolded him in front of the class for his weak basics.

To help him, his parents moved him to a Tamil medium school where he studied till Class seven. He later joined a government school in Tamil Nadu when his family moved to Aundipatti in Madurai.

However, his parents went back to Munnar and he had to continue his studies in the same school staying in a government hostel.

He remembers the hostel conditions were not good. There was no proper bed and he had to sleep on his trunk. The food was also not good and the whole place was dirty. Fifty students stayed in one big room.

Despite all these difficulties, he studied very hard and completed his Class 12 in Tamil medium in 1992.

Vijai later joined a B.Com degree course at Govt. College, Chittur, Palakkad, Kerala, and completed it in 1995. From his first year in college, he knew he had to earn to support his family.

With an initial support of Rs. 5000 from his mother, he took responsibility for his own finances. "I paid the room rent and bought tea powder from Munnar with the remaining amount I had and started selling it on my bicycle," says Vijai.

"I attended college only 2-3 days a week and continued selling tea until I completed my degree. I purchased a scooter later."

Most of his batch mates were having fun in college, while he was busy running his small business of making tea packets and distributing them to local tea shops.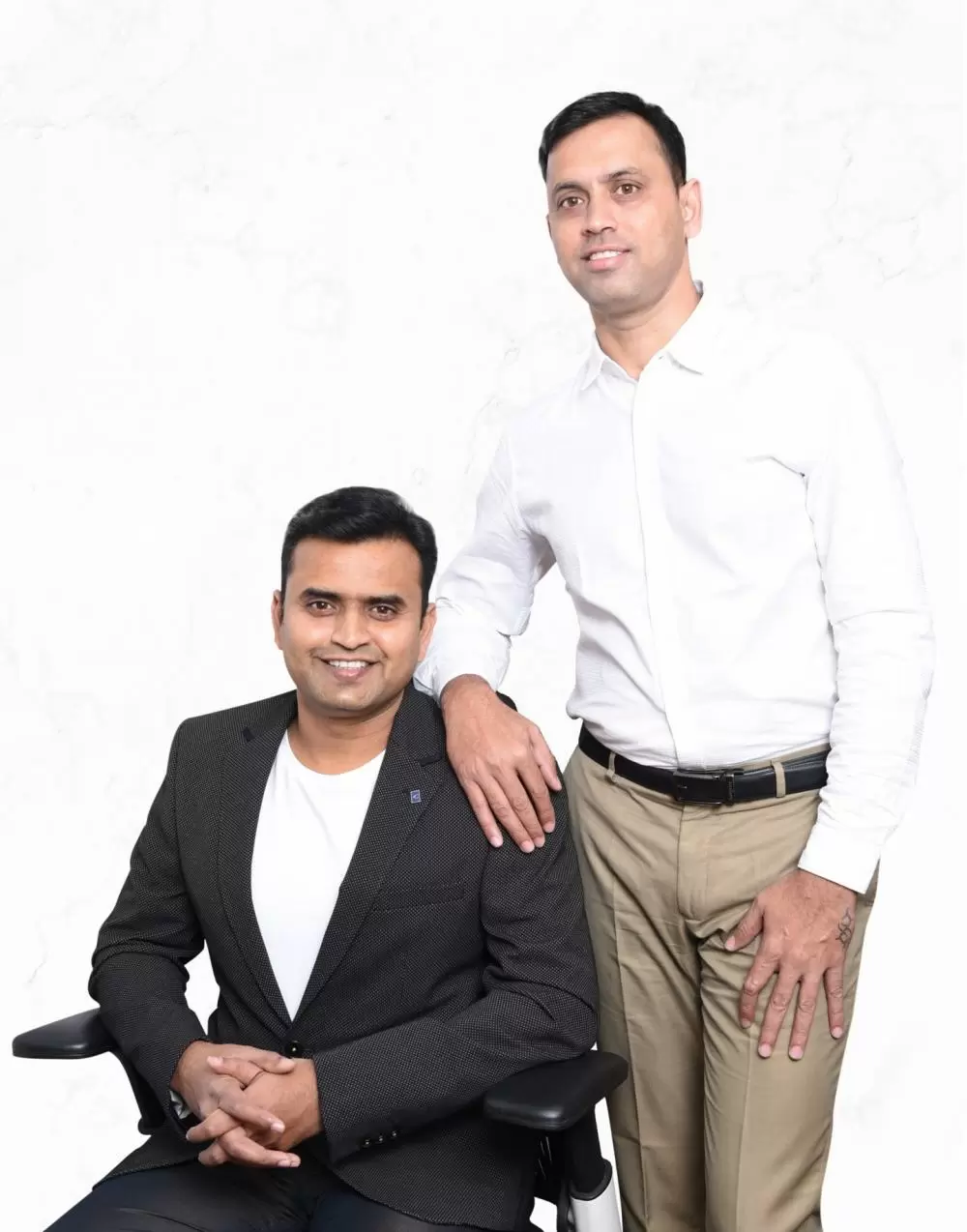 Vijai with his younger brother and MD of the company, Mathan Subramaniam

After graduating in 1995, Vijai's uncle offered to help him get a job in Singapore. He ended his tea business, sold his scooter, and took some money from his mother, moving to Chennai.
However, his uncle kept asking for money, which reduced his savings. Upset, Vijai left for Coimbatore in 1996, rented a room for Rs. 700 each month, and began to look for a job.
Vijai pondered over his family's difficult situation and wept in his room. His father wasn't able to provide much support, his mother was managing a small shop and his younger brother was still studying.
His family was one of the poorest among their relatives, which often led to them being excluded from family functions, as his father had a habit of borrowing money during such gatherings.
But he got a break when some people directed him to the Standard Chartered Bank in Coimbatore, where he got a job to sell credit cards for a salary of Rs. 1500 per month. Vijai was successful at his job, selling 100 cards in the first month, 120 the next, and then 150.
However, his life changed when he heard about a single remaining stall at an exhibition in Coimbatore, priced at Rs. 28,000. Acting on his intuition, he sold his scooter and pooled money with two friends to secure the stall.
This business brought him profits, leading him to quit his bank job and start trading in clothes, kitchen items, and candle stands. His brother Mathan Subramaniam joined him, and together they held exhibitions in various cities.
Focusing solely on TV stands for higher profit, the brothers bought an Omni van and started earning respect from relatives.
In 1999, the brothers came to Bengaluru from Coimbatore for a weekend exhibition at Safina Plaza near M.G. Road. Here, they realised the furniture market had good potential.
They rented a small 200 sq. ft. shop and started selling TV stands. Vijai also created a nice logo and named his shop 'Fashion Decor'.
In 2003, Vijai managed to get a furniture counter at Big Bazaar. The next year, he opened another store in Kammanahalli, Bengaluru.
Between 2004 and 2010, Vijai ran three things at once - the Safina Plaza outlet, the Big Bazaar counter, and the Kammanahalli store. In, 2004, Vijai got married to Maheshwari.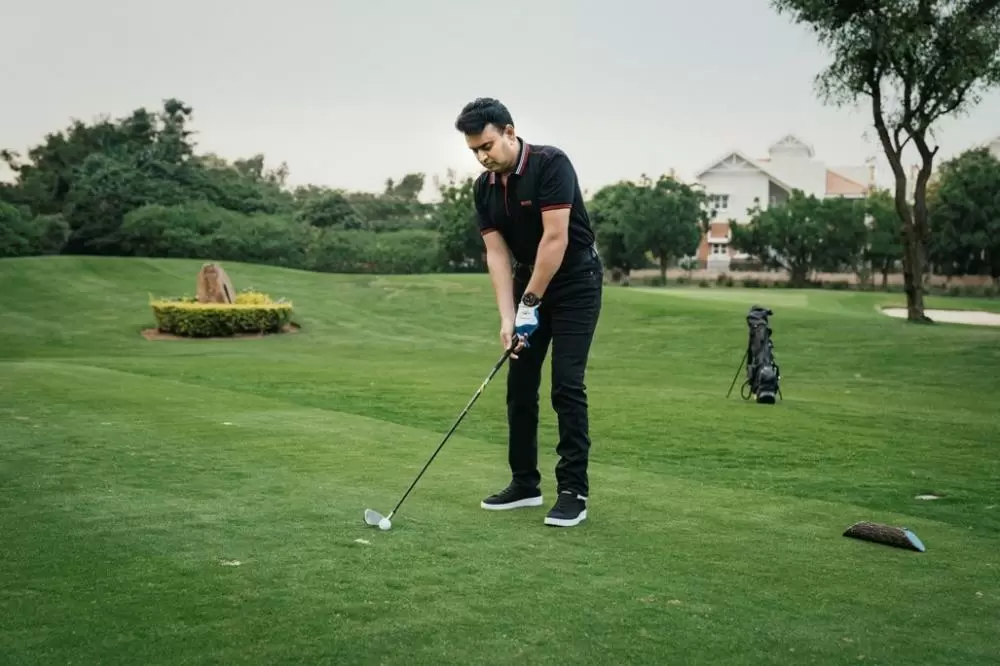 Vijai likes to relax by playing a game of golf
In 2007, he began importing furniture from China, and also got into wholesale, supplying to other businesses. Until then he was selling local furniture from Chennai.
He opened his first flagship store, Royaloak, in Banaswadi, Bengaluru in 2010. By 2015, they had opened three more stores, and six more by 2017 in Bengaluru.
When Covid hit in 2020, while others were cutting staff, Vijai decided to start selling furniture online through their own website.
"During Covid, with only Rs 40 lakh in the bank, paying salaries was tough. But our online sales increased and boosted our funds. Before the pandemic, we had 50+ outlets, but after lockdown, we expanded to 100+," says Vijai, sharing the rapid growth of the company post Covid.
"Now, 7% of our revenue comes from online sales, the rest from our physical stores. Royaloak furniture is sold online only on our website."
By 2021, Royaloak expanded from 120 to 150 stores, half of which they own and the rest are franchises. They are tied with 300 international factories that provide a range of furniture designs.
Now, Royaloak not only sells home furniture but also office, outdoor, airport furniture, and home decor. They sell various furniture items like sofas, beds, dining tables, and recliners. Their products range from a wall painting at Rs. 399 to a luxury Italian 3-seater recliner costing Rs 2.5 lakh.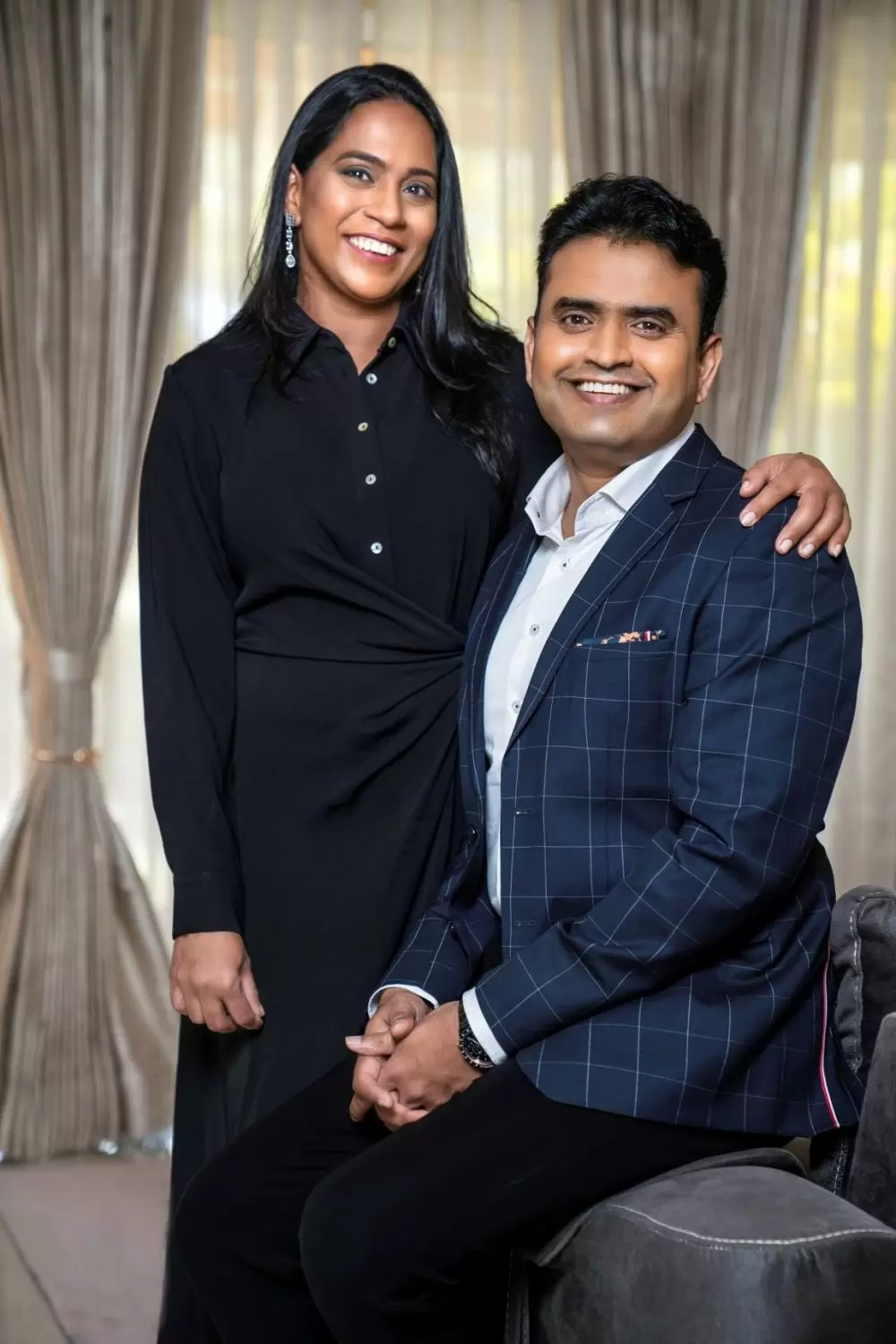 Vijai with his wife Maheshwari who handles home decor and marketing at Royaloak
For franchises, they charge a one-time marketing fee of Rs 5 lakh and handle all marketing and promotions. They offer two investment options for franchise setup – Rs. 50 lakh and Rs. 1 crore, with no monthly royalty or sales cut.
The company's MD is Vijai's younger brother, Mathan Subramaniam, while Vijai's wife, Maheshwari, heads home decor and marketing.
Maheshwari and Vijai are proud parents to an 18-year-old daughter named Vishruthi, as well as two sons named Vihaan and Vivaan, aged 14 and 10 respectively.
During his leisure time, Vijai enjoys playing golf and finds solace in meditation.
His advice to aspiring entrepreneurs: "Earning money should not be your only goal. Instead, have a clear vision, uphold integrity, cultivate positivity, and embrace discipline. And never compromise on the quality of your products or services." - ©
TWL
Wish to share your story?
Trending Now: