His Grandfather Sold From a Bicycle, His Father Built Bus Bodies, He Made it Into a Rs 1685 Crore Turnover Business Empire
20-May-2023
Vol 14&nbsp|&nbspIssue 20
In 1996, when Rishi Aggarwal joined his family's small business, they were only making bodies for Swaraj Mazda vehicles. His entry marked the dawn of a new era in the business, full of new ideas, growth, and big dreams.

Today, the small company he joined as a young man has changed into a massive Rs 1685 crore business empire. Rishi has expanded the business into six different manufacturing areas, along with car dealerships, international trade, and insurance.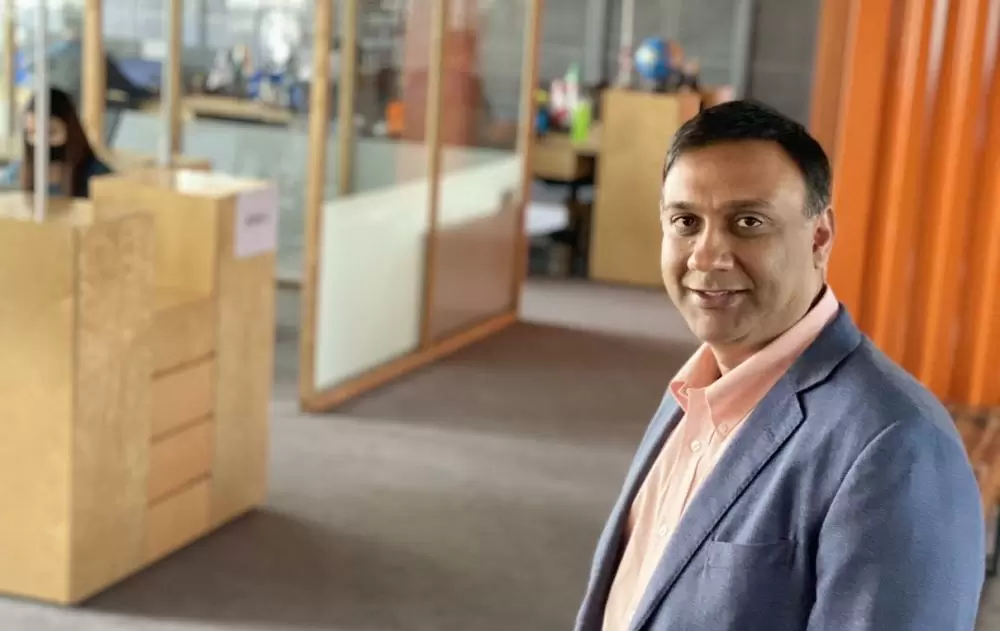 Rishi Aggarwal joined the family business at age 23 post his MBA and has not looked back since (Photos: Special Arrangement)

Looking back at his journey as the Managing Director of the JCBL Group since 1996, Rishi credits his team for their success. "We have overcome challenges and transformed them into opportunities, making a significant impact in the mobility industry," he says.
"Having the right team and holding on to them is important. We still have the staff intact that joined us in 1996. Retaining them and being transparent with them is very important."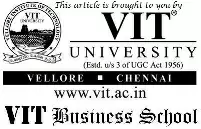 Now a national giant with a footprint in 31 Indian cities, JCBL is headquartered in Chandigarh, with 3000 employees and five state-of-the-art manufacturing facilities sprawling over 20 lakh square feet.
Rishi, now 50, was born in Mumbai. Although his group is very successful today, his family's beginnings were incredibly humble, originating from Karnal, Haryana.
In the old days, Rishi's grandfather would earn a living by selling items off his bicycle in Punjab. Over the years, Rishi's father and uncles worked tirelessly to improve the family's financial status.
Among his nine siblings, Rishi's father, Rajinder Aggarwal, is the youngest.
In 1989, Rajinder started a business of making bus and truck bodies under the name Jaycee Coach Builders. As the family business expanded into different areas, it was renamed as JCBL Group.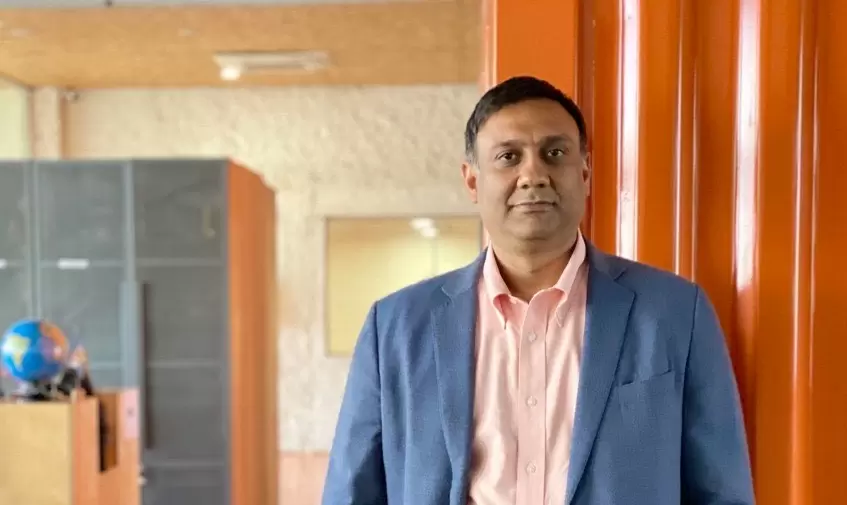 Rishi holds an MBA in Finance from the FORE School of Management,

Rishi spent his early years in Karnal. He attended St. Theresa's Convent School in Karnal until Class eight, back in 1987. After that, he was moved to Bishop Cotton School, Shimla, where he completed Class 10 in 1989. His father wanted him to learn how to be independent and manage his life on his own.
Rishi remembers, "Although we were well-off, my father always made sure I stayed down-to-earth. I wasn't given any special privileges. For example, he never arranged for a car to take me to Shimla. He would just drop me off at the bus stop in Karnal and note down the bus number.
"Back then, the only way to stay in touch with my parents from Shimla was through a weekly letter and a monthly phone call. Of course, mothers always worry about their children, and my mother was no exception.
"Whenever I told my father I needed to buy certain things, he simply replied - 'You have your own money, you need to learn to manage.' He never sent me anything extra. Those two years in boarding school truly taught me the value of self-reliance."
After Shimla, Rishi moved back to Delhi to attend Modern School, Barakhamba Road. Here, he finished his Class 12 in commerce in 1991. After school, he joined Khalsa College under Delhi University to pursue a B.Com degree from 1991-94.
Living in a hostel again, Rishi would travel by train or bus to reach Karnal, often using the Delhi metro like most locals. He reflects, "Staying in a hostel taught me to stand on my own feet. It showed me the importance of relationships and standing up for friends.
"That time in my life made me mentally tough, disciplined, and helped me develop my leadership skills. More than anything, it taught me not to shy away from challenges.
After college, Rishi completed his MBA in Finance from the FORE School of Management, Delhi, in 1996.
Post-MBA, at 23, he joined the family business, which was primarily building bodies for Swaraj Mazda - an industry that didn't have much prestige back then.
"We were just making bus bodies for Swaraj Mazda, who was our only client then. Early on, the real challenge was convincing people and companies that bodybuilding could be a real industry," recalls Rishi.
"Even my teachers had different opinions. I remember one of my professors' reactions when I joined my father's business. She said, 'Rishi, you were good with accounts. You could've done something better. Why did you choose this?'"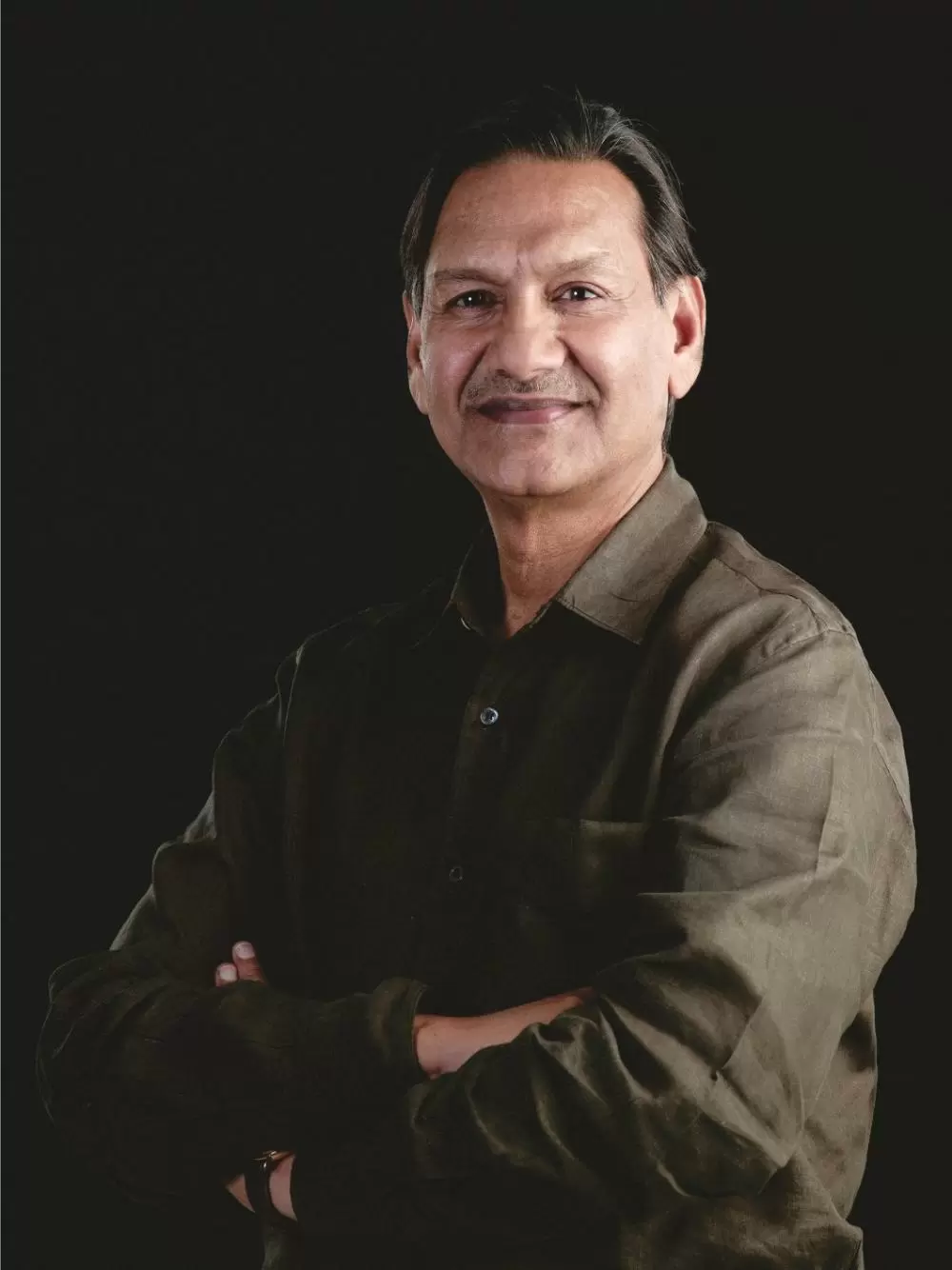 In 1989 Rajinder Aggarwal started a business of making bus and truck bodies under the name Jaycee Coach Builders

Today, Rishi has silenced the sceptics, with his achievements. The JCBL Group now boasts five core business areas: Manufacturing, Automobile Dealerships, International Business, and Insurance, each divided into various sub-sectors and industries.
Their own brand, JCBL, manufactures vehicles and is a leading Original Equipment Manufacturer (OEM) for Tata, Mahindra, Ashok Leyland, Bharat Benz & Daimler.
In the manufacturing domain, JCBL offers everything from luxury and utility vans to specially designed ambulances and celebrity vanity vans.
JCBL Armouring Solutions, another segment of their business, has been providing armouring solutions for over two decades, designing bulletproof military vehicles, government official cars, and bulletproof SUVs.
In 2018, JCBL Agri Solutions came into existence, revolutionising farming methods with machines like super seeders, straw reapers, and land levellers.
Mobility Solutions Ltd., established in 1998, makes components for trains and metros, with notable clients like the Delhi Metro, Lucknow Metro, and Sydney Metro. They are even working on parts for the new Vande Bharat Express.
MSL-Aura Industrial Systems LLP, started in 1997 has served over 200 clients worldwide, producing measurement and control flow valves and systems, as well as OEM temperature sensors.
The most artistic and creative wing of the group is the furniture brand 'Knock on Wood', which designs and manufactures customised wood and metal furniture. They are also into furniture exports through this division.
Beyond manufacturing, JCBL has made significant strides in the vehicle dealership business, boasting a network of 22 dealers across India. This includes 12 Toyota, eight Bharat Benz, and two Harley Davidson dealerships.
In 2017, they branched out into the insurance sector, launching 'Policy Ensure,' an app-based platform. With a customer base of over 2 lakh across 15 states in India, the reach of Policy Ensure spans more than 5000 pin codes.
Although Rishi is a workaholic, he has stepped back from the day-to-day operations of the group and focuses more on the future plans of the group along with mentoring start-ups.
Rishi's vision for the company is clear and ambitious. "I envision our company becoming a significant manufacturing powerhouse with a robust focus on railways and defence, while maintaining our unique strength in customised solutions," he shares.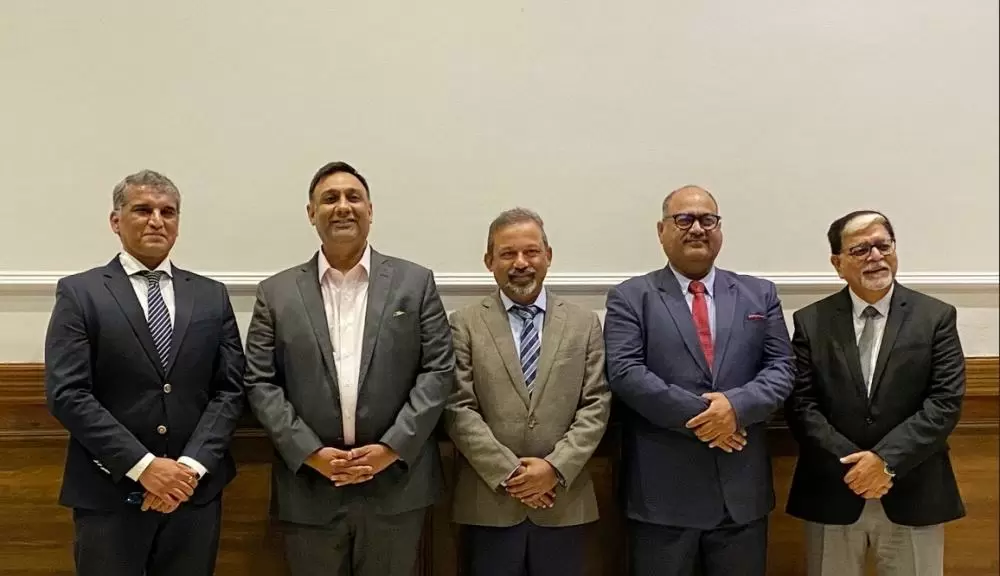 Rishi with the top brass of JCBL Group
His father, Rajinder Aggarwal, the CMD of the JCBL Group, always dreamt of stepping into the manufacturing sector. Today, he's living that dream.
"He has always focused on the R&D segment of the group. I must say he is more active than me and works from 7:30 in the morning till 5 in the evening," says Rishi.
"His canvas does not have boundaries. The group's latest venture into the manufacturing of motor homes, or caravans, is a brainchild of my father."
On a personal front, Rishi's younger sister, Aarti Agarwal, is a skilled furniture designer and the founder of the group's furniture design brand 'Knock on Wood'.- ©
TWL
Wish to share your story?
Trending Now: