Starting With Bike-Sharing Rental, Couple Scales to Rs 125 Crore Turnover E-Scooter Delivery Business
Sofia Danish Khan
&nbsp | &nbsp New Delhi
22-April-2023
Vol 14&nbsp|&nbspIssue 16
Fueled by their passion for sustainability and experiences from their international travels, Akash Gupta and his wife Rashi Agarwal founded a bike-sharing company in 2017 with an initial investment of Rs 25 lakh.

The venture has since grown into a Rs 125 crore business, boasting a fleet of 12,000 electric scooters under the Zypp Electric brand and providing last-mile delivery for e-commerce platforms.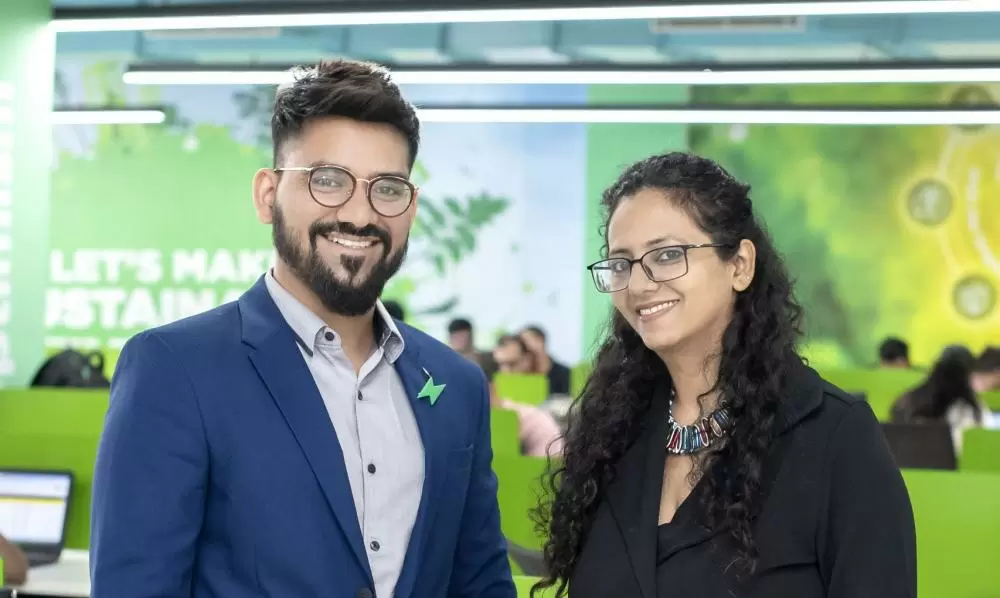 Akash Gupta and his wife Rashi Agarwal founded Bycshare Technology Pvt Ltd in 2017 (Photos: Special Arrangement)

Akash had previously worked with major corporations like Dell, Airtel, Snapdeal, and Mobikwik, while Rashi, an IIM Kozhikode MBA graduate, gained business experience after marriage starting a fashion tech firm called Let's Flaunt in 2013.
Although Let's Flaunt, which they started with just Rs 5 lakh, was profitable from day one, the couple realized that the business wouldn't reach their desired level of success.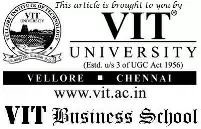 "With Let's Flaunt, the dream was almost near, but it wasn't up to our expectations," says Akash. "So, in 2017, even as we were reaping a turnover of Rs 1 crore, we decided to hold the business, essentially not working on it, and then shut it a year later."
In May 2017, they launched Bycyshare Technology Pvt Ltd from Gurugram. The company started with 500 bicycles at 10 locations in Gurugram, primarily near metro stations and Cyber City, before pivoting to electric two-wheelers under the Zypp Electric brand, focusing on last-mile delivery for e-commerce platforms.
"We've always been passionate travelers, and our trips to international cities exposed us to greener environments and reduced pollution levels, something we found lacking in India's commuting experience," says 39-year-old Akash.
"After extensive research, we identified the global trend of shared, sustainable, and electric mobility and decided to bring these concepts to India."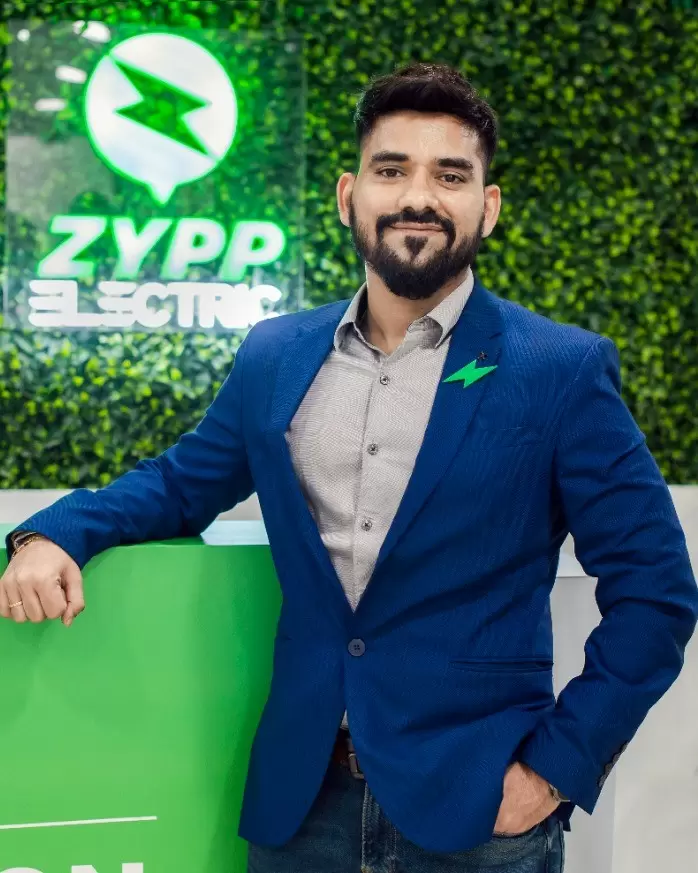 Akash and Rashi started as a 7-member team, now they have 770 employees
Together with Rashi, they assembled a team of seven, including engineers and technical specialists. Today, the team has grown to 770 members.
At the time, Akash held the position of Vice President of Marketing at payment service provider Mobikwik. However, in November that year, he resigned from Mobikwik to fully dedicate his time and energy to their new venture, Mobycy.
"We moved to a small co-working space in Gurugram in November 2017 and launched an app in December for shared mobility, where people could choose sustainable vehicles for their commute," he shares.
Akash and his team started their bike-sharing venture at Huda City Centre Metro station in Gurugram and expanded to Delhi. Their innovative IoT-enabled app allowed users to track and end rides with a click. They launched the service in various universities, achieving a first-year turnover of Rs 5 lakh.
But soon they realized that the concept might be ahead of its time in India. "The idea was novel, and we were gaining traction, but we realized that sustaining the business at this rate would be challenging," says Akash.
"Each bike was doing just 3-4 rides per day, while we had estimated more than 8-10. The numbers weren't growing. We decided to venture into B2B rentals from the B2C space."
When Zomato approached them for last-mile delivery, they pivoted their business model and embraced the opportunity. Akash shares, "As founders and innovators, we were flexible and open to new ideas.
"We conducted two different pilot tests: the first involved renting e-scooters on a monthly basis, and in the second, we became third-party delivery partners, hiring delivery personnel and delivering for e-commerce.
Both models ran successfully during 2019. Akash explains that their turnover grew from Rs 50 lakh in 2018-19 to Rs 1 crore the following year, and their fleet expanded to 250 e-scooters.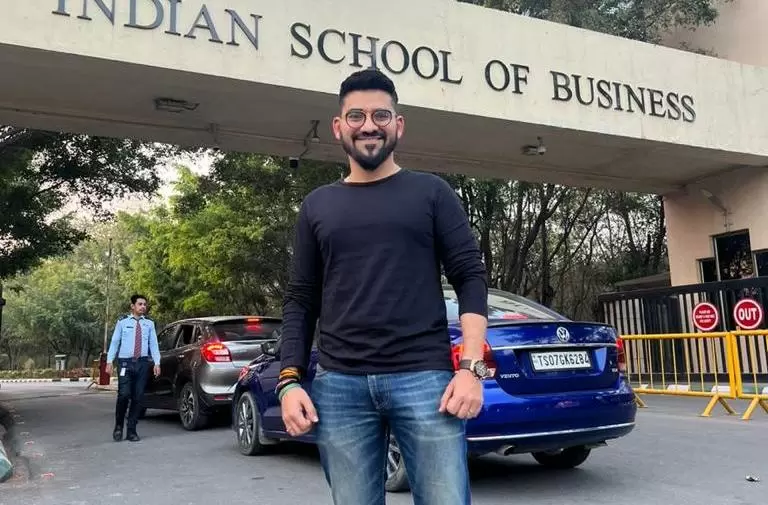 Zypp Electric expanded rapidly during the Covid pandemic when demand went up for last-mile delivery services
When the COVID-19 pandemic hit in 2020, the demand for delivery personnel and last-mile delivery services surged. They onboarded clients such as Zepto, Blinkit, Zomato, and Swiggy, among others.
"We were able to rise to the occasion because we had built the necessary technology over the past few years. We continued to deploy more bikes, and today, we have 12,000 e-scooters across Delhi NCR," says Akash.
"We stopped the first model and now only work as delivery partners for e-commerce portals and food delivery apps. Last year, we also started operations in Bengaluru."
Akash also reveals that they have a third co-founder, Tushar Mehta, who serves as the COO of their company.
"We met through LinkedIn. He has worked with Ola and was building Cars24, (a popular company for buying and selling used cars) at that time," says Akash.
"He is very enterprising and wanted to build a business of his own. We had a few meetings before deciding to work together in 2021."
The company has successfully raised funds twice, the first being a Series A round in 2021 worth Rs 40 crore from 9Unicorns and other venture capitalists.
This year they have raised Rs 200 crore from a range of investors including Taiwanese EV maker and battery-swapping company Gogoro, Goodyear Ventures, 9Unicorns, WFC, Venture Catalysts, LetsVenture, IAN, IVY Growth, Grip, and other angels.
In order to build their fleet of electric vehicles, the company partners with well-known e-scooter manufacturers such as Hero Electric, Kinetic, and Sun Mobility. They source batteries from companies such as Gogoro, Batteree Smart, and Sun Mobility.
Akash hails from Jaipur, where his father, Dr Suresh Gupta, is a medical doctor, and his mother, Veena Gupta, is a homemaker.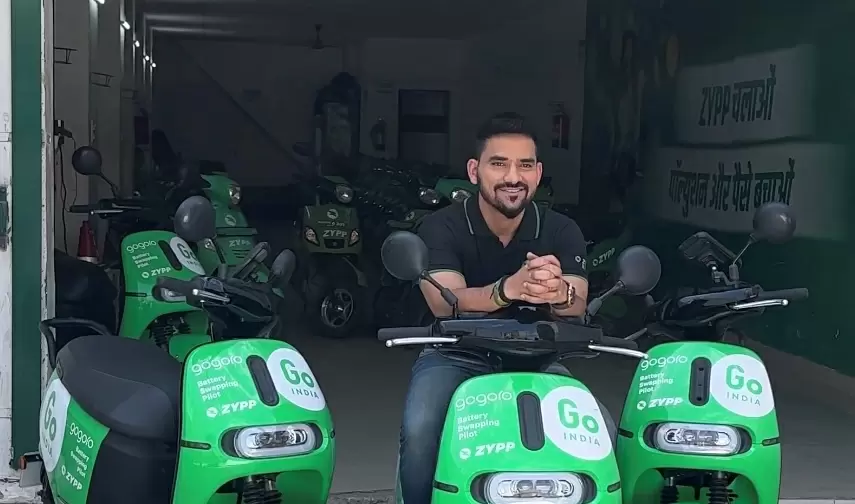 Akash posing with a Zypp electric scooter that is being used by around 12,000 delivery personnel now
He completed his schooling at St. Xavier's in Jaipur and went on to pursue a B.Tech in Software Engineering from Rajasthan University's Jaipur Engineering College from 2001 to 2005.
"I have always been active in co-curricular and loved debating in school. While in college, I won the software writing competition and conducted events such as sports day and cultural day," says Akash.
He successfully passed the CAT exam and obtained his MBA from IMT Ghaziabad in 2008. During his time there, he was a member of the college's placement committee department, where he honed his organizational skills.
Akash is expanding his EV platform in India and worldwide, aiming to bring a 100% tech-enabled e-vehicle revolution in the country.
He has also started an Instagram page called "Kaash se Akash" to showcase his entrepreneurial journey and inspire more people to become entrepreneurs. He has already got has 20,000 followers on the page. - ©
TWL
Wish to share your story?
Trending Now: