E-Rickshaw Pioneer Overcomes Obstacles, Builds Rs 320 Crore Electric Vehicle Powerhouse
Sofia Danish Khan
&nbsp | &nbsp New Delhi
20-April-2023
Vol 14&nbsp|&nbspIssue 16
Overcoming various challenges and obstacles, Nitin Kapoor has successfully built Saera Electric Auto Pvt Ltd, a company responsible for introducing one of the earliest e-rickshaw models in India, known as Mayuri, in 2011.

Nitin's vision to create environmentally friendly, motorized vehicles has resulted in a popular and eco-conscious solution for last-mile connectivity and short-distance commuting while also improving the lives of countless underprivileged rickshaw pullers.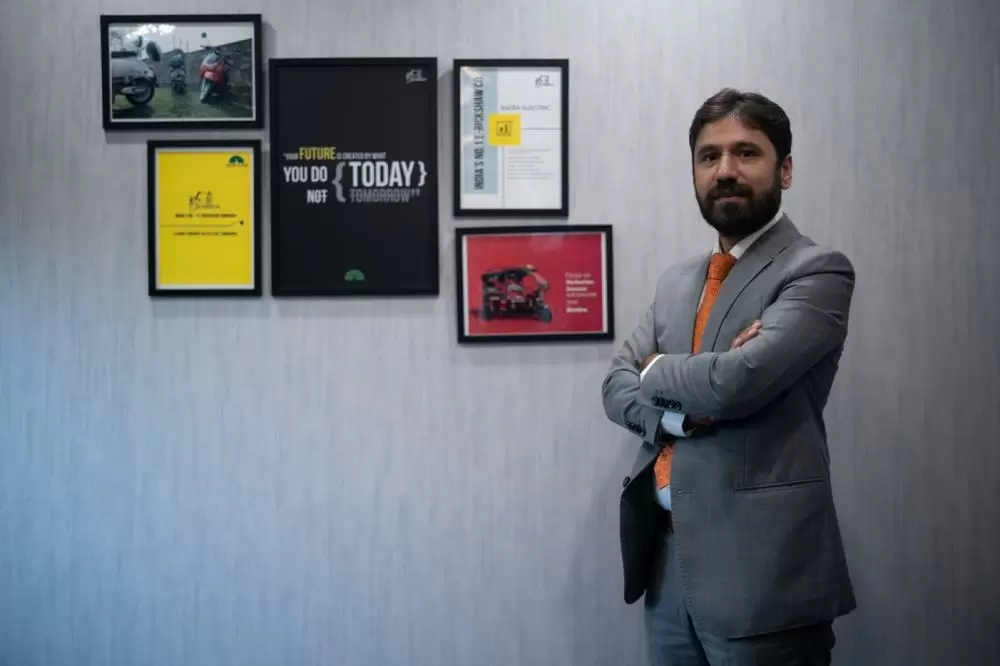 Nitin Kapoor launched Mayuri E-rickshaws in 2011 in Delhi (Photos: Special Arrangement)
From a first-year turnover of around Rs 2 crore to a tenfold increase in the following year, Nitin faced numerous challenges such as the 2013 Supreme Court ban on e-rickshaws, the impact of demonetization, and the COVID pandemic to take his company to its current Rs 320 crore turnover level.
"2013 was a difficult year, as e-rickshaws were deemed non-compliant with the Electric Vehicle registration rules under the EV Policy, even though then Delhi Chief Minister Sheila Dixit appreciated the idea of e-vehicles," Nitin recalls.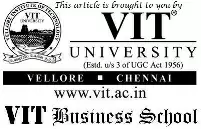 The Supreme Court banned e-rickshaws in 2013 following a tragic road accident involving an e-rickshaw that resulted in the death of a child. At the time, e-rickshaws were not under the purview of the Motor Vehicle Act.
"We formed an association and approached the government with our grievances," recounts Nitin, on those tough months when they had to stop production, and the future looked bleak for the industry.
"We then worked with the government to implement the necessary legislation, allowing these vehicles to be registered under the Motor Vehicle Act, and thus gaining legal recognition." In 2014, when the government changed, new legislation was enacted for e-rickshaws.
"We complied with all the rules, and with renewed vigor, we began our Make in India journey," says Nitin.
To date, over 2.5 lakh Mayuri electric rickshaws have been sold and are used in major cities where permission has been granted for electric rickshaws by state governments.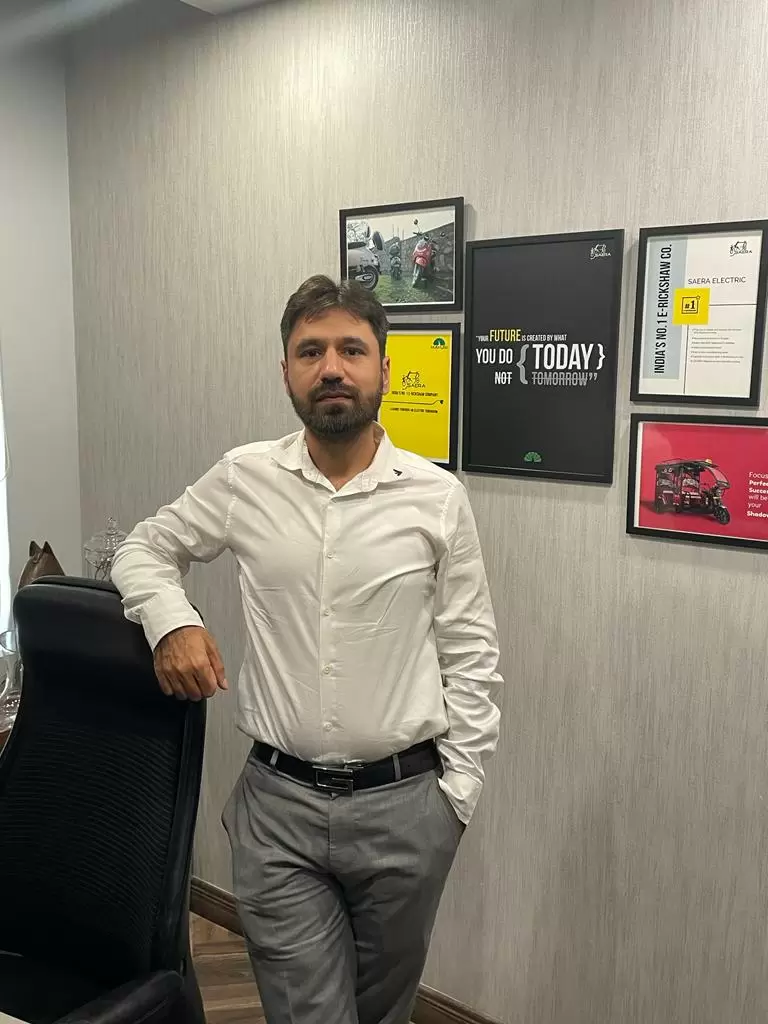 Other products from the company include electric golf carts, which range in price from Rs 3.8 to 4.8 lakh.
"I still believe that we grew because of the blessings of the poor people. From almost zero turnover in 2014, due to the ban on EV vehicles, we crossed Rs 29 crore in 2015. That year we also set up a plant in Bhiwadi, Rajasthan," he says.
"2016 was a challenging year as demonetization occurred, and our business mainly ran on cash. By 2019, we were clocking Rs 33 crore, and in 2020, our sales increased to Rs 80 crore.
"In 2021, production dipped due to the impact of Covid, and our turnover dropped to Rs 45 crore. However, in 2022, it went up to Rs 152 crore. This year, we produced 28,000 units of e-rickshaws."
One reason for the spike in sales in the post-lockdown period was because many migrant workers who had returned home after losing their jobs had decided to buy an e-rickshaw and become self-employed.
The company, with more than 450 employees, has a production capacity of 120 e-rickshaws per day.
They set up a factory in Bawal (Haryana) in 2021 with a capacity of producing 350 vehicles per day, and one more plant in Kosi (UP) which will be operational soon.
"In 2020, we took over a Harley Davidson plant that is fully equipped with modern machinery. It will be operational in the next four months. Next-level e-rickshaws will be produced here," shares Nitin.
The company has also ventured into manufacturing of electric two wheelers and currently has the capacity to produce 224,000 electric two-wheelers and 36,000 electric three-wheelers annually.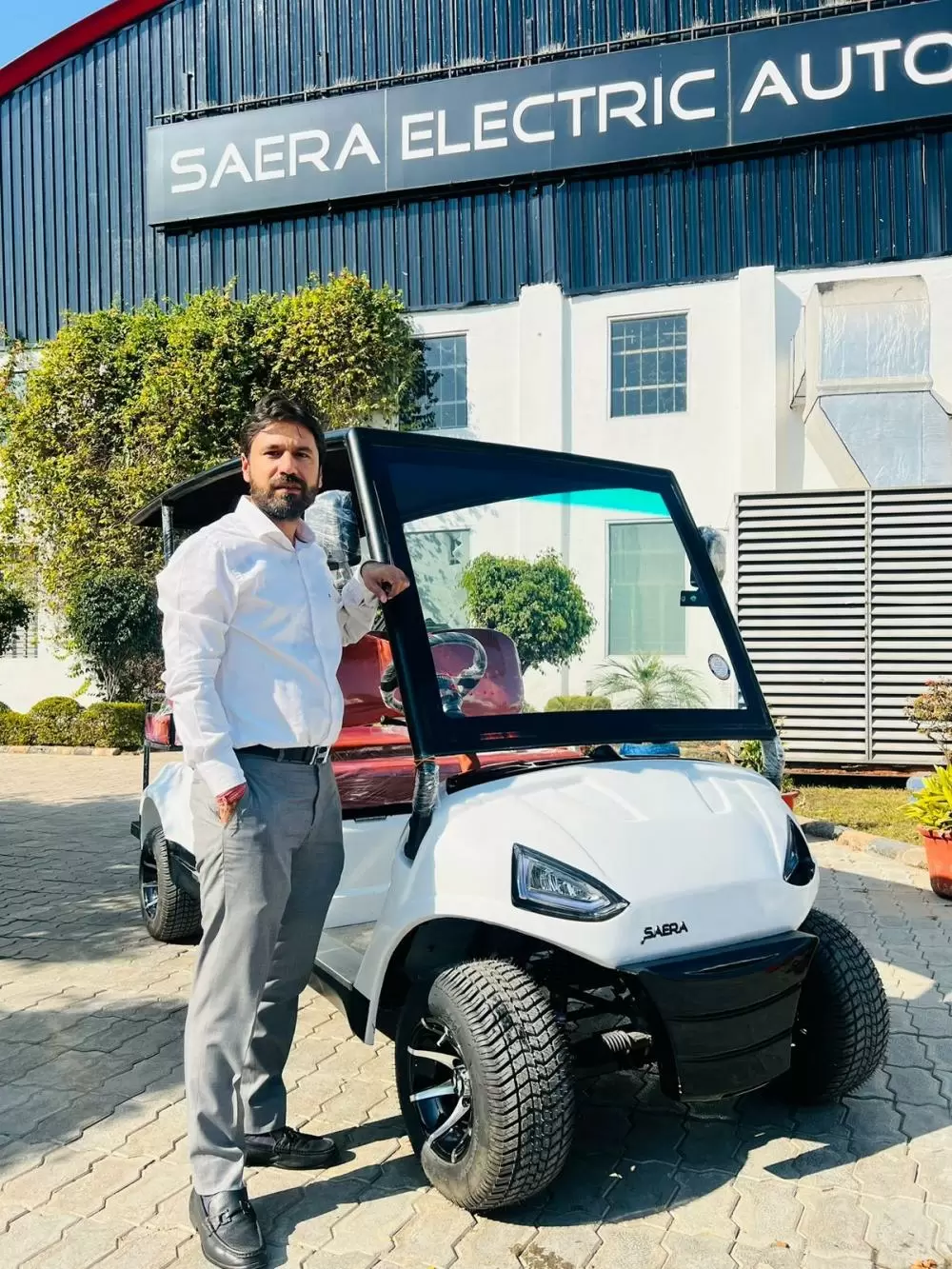 Saera Electric Auto has launched electric golf carts now
Born in Panipat, Haryana, 43-year-old Nitin moved to Delhi with his family when he was just one. His father, Vijay Kapoor, is a businessman, while his mother, Preeti Kapoor, is a homemaker.
Vijay Kapoor brought harvester combine technology and concepts from Germany to India. Initially, he imported harvester combine machines and provided harvesting services to farmers on a contractual basis.
Later, he began manufacturing critical components, such as harvester blades and fingers, and eventually assembled complete harvester combines for Indian farmers.
After completing his Class 12 in 1996 from New Era Public School in Mayapuri, Delhi, Nitin went on to pursue a B.Com degree from Deen Dayal College, Delhi University (1996-1999).
He briefly joined his father's business before moving to Pune to obtain an MBA from Symbiosis (2000-2002). Upon completing his degree, Nitin fully committed to his father's business in 2002.
"That year, a Taiwan-based company approached us to manufacture components for induction cooking equipment. This partnership made us the sole agent for heating units, a component in induction cookers, in India," says Nitin, recalling his stint at his father's company.
"By 2012, we were an OEM for many companies, manufacturing induction heating machines and providing high quality at a low price. The company is now managed by my elder brother, Bipin Kapoor."
Nitin shares insights about the venture that not only changed his life but also transformed Delhi's transportation landscape.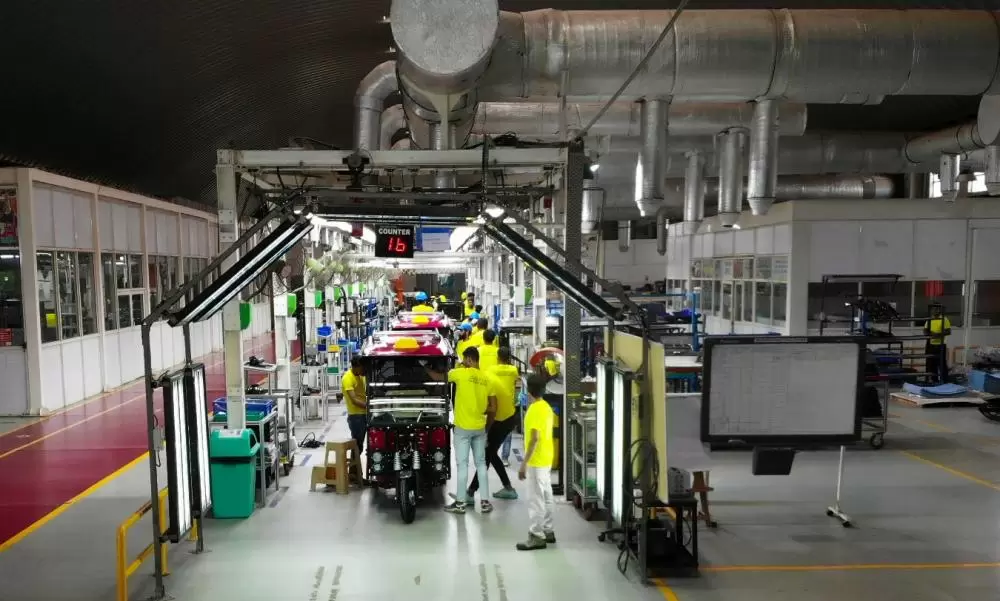 E-rickshaws being assembled in the factory
"I have always been drawn to thinking and designing. In 2007, I contemplated a need-based concept where technology could be utilized to serve a social cause," says Nitin, talking about the birth of Mayura.
"In 2011, we brainstormed the idea of a motorized tricycle rickshaw, intending to install a motor on traditional pedal rickshaws to ease the laborious task for rickshaw pullers.
"Instead, we settled on a 2x2 seat electric four-seater rickshaw, a four-wheeler for better stability. We named it Mayuri, and Saera Electric Auto Pvt Ltd was registered in 2011 with an investment of Rs 80 lakh."
While the prototypes were being rigorously tested in front of their Delhi office, a woman approached the company with her 18-year-old son in 2012. She hoped that if her son drove the e-rickshaw, it would provide their family with a stable income.
Although the trials were yet to be completed, her interest led to the sale of the first Mayuri. This sale allowed for on-field feedback. Initially priced at Rs 50,000, it was sold to her at a discounted rate.
Her son managed to earn Rs 1,000-1,200 per day, becoming an advocate for the product. Consequently, more people lined up to purchase the vehicle.
"Through word of mouth, the e-rickshaw emerged as an ideal livelihood opportunity for low-income individuals. The rickshaw pullers themselves became our marketers, sparing us significant promotional effort," says Nitin.
At one stage, they also faced challenge from Chinese products that flooded the market. "The price was the same, but the feel and finish of the Chinese products were better, which hampered our sales. Our business dropped by 30%," shares Nitin.
"However, after some time, customers realized that our products were more durable. Business picked up again. Mayuri became a trusted brand.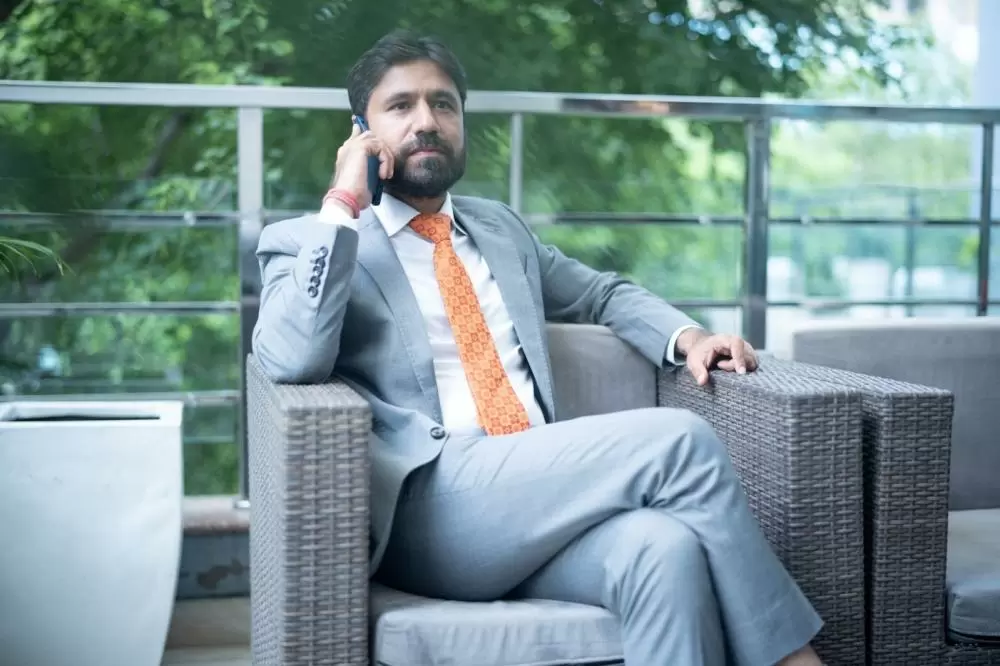 Nitin is fond of travelling and loves to read motivational books
"With constant feedback, we changed designs and added accessories as needed. Today, the seventh generation or the seventh variant of this e-rickshaw is running on the road, priced at Rs 1.5 lakh."
Nitin is married to Mansi Kapoor, who is a director in the company. The couple has two daughters, Mayra Kapoor, 16, and Maysa Kapoor, 13.
An ardent food enthusiast and traveler, Nitin is also passionate about sports, with a particular fondness for table tennis and swimming. He finds inspiration in reading religious and motivational books, and aspires to contribute positively to society by supporting noble causes. - ©
TWL
Wish to share your story?
Trending Now: