From Middle-Class Roots in a Bihar Small Town He Rose to Build a Rs 500 Crore Turnover HR Brand
15-April-2023
Vol 14&nbsp|&nbspIssue 15
From humble beginnings in the small town of Begusarai in Bihar, Navneet Singh has created AVSAR, a thriving tech-enabled HR services company with an impressive Rs. 500 crore annual turnover.

Dedicated to bridging the gap between job seekers and employers, AVSAR delivers a range of HR services such as staffing, recruitment, sales outsourcing, temporary staffing, talent acquisition, volume hiring, compliance management, and leadership hiring.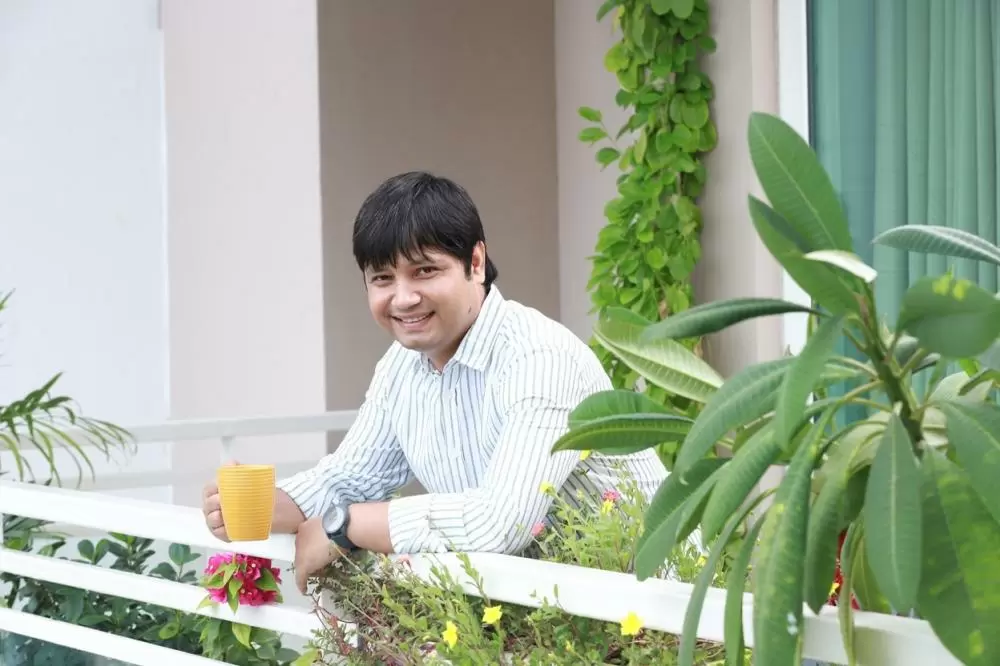 Navneet Singh launched AVSAR in 2016 along with three other college friends (Photos: Special Arrangement)
In 2016, Navneet and three of his college friends pooled together Rs. 15 lakh to establish AVSAR, starting with just one person. Today, the Gurugram-based company has 200 employees on its rolls.
While the company has offices in seven cities across India, including Delhi NCR, Bengaluru, Chennai, Hyderabad, Kolkata, Mumbai, and Ahmedabad, Navneet asserts that their staff is deployed in every city across India, from Kashmir to Kanyakumari.
Reflecting on his childhood in Begusarai, which is located about 125 km from the state capital Patna, Navneet says, "I grew up in a small town with my elder brother and parents. I had a typical childhood like the kids of the 90's had.
"Back then, Bihar was quite different from what it is today, with small towns like ours suffering from irregular power supply and poor roads, which greatly affected our academics and daily lives."
Sharing some personal memories, he adds, "While most families in my neighborhood already had TV sets, my family obtained our first black and white Onida TV in 1997 only.
"It seemed like a dream come true. I was particularly fond of the children's show 'Shaktiman' and was overjoyed when we finally got our own TV. Prior to that, I made occasional visits to our neighbor's house to watch a few programs."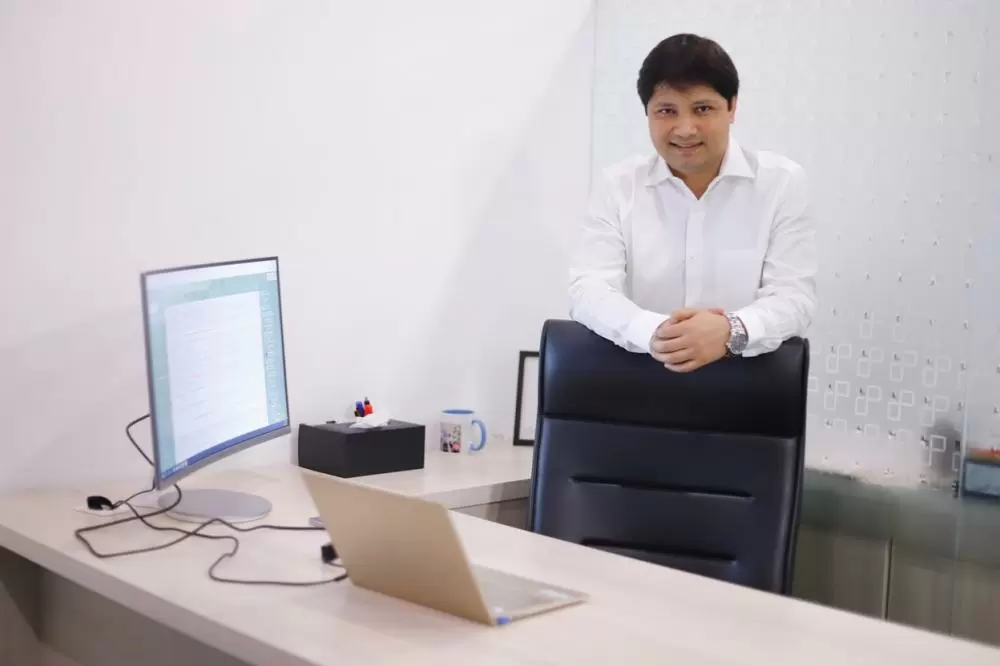 Navneet found the spark to launch manpower recruitment company while working in Swiggy
His father, now retired, was the principal of a semi-government college, and his mother is a teacher at Kendriya Vidyalaya (KV).
Navneet, now 37, completed his schooling from KV Begusarai in 2004. He pursued higher studies at MS Ramaiah College in Bengaluru, completing a B.Sc. in Biotechnology in 2008, followed by an MBA in Marketing & HR in 2010 from the same college.
After completing his MBA, Navneet secured his first job as an HR executive at Flipkart. He worked in both their Bengaluru and Delhi offices until 2015.
Subsequently, he briefly served as an Assistant Manager at Ola Cabs for seven months before joining Swiggy as a Senior Consultant in Bengaluru.
During his time at Swiggy, Navneet recognized that companies like Swiggy consistently required manpower support, while job seekers were simultaneously struggling to find suitable positions.
Motivated by this insight, Navneet resolved to bridge this gap by establishing a manpower recruitment company. "It was a challenging decision to leave a well-paying job and launch our own venture, especially in a market with established competitors," he reminisces.
"Eventually, three of my college batchmates and I pooled together Rs. 15 lakh of our personal savings to start AVSAR (means 'opportunity' in Hindi), which is officially registered as SPNN Business Services Pvt. Ltd."
Established in 2016, the company generated a turnover of Rs. 34 lakh in the fiscal year 2016-17. It increased to Rs. 3 crore in 2017-18, and reached a significant milestone by achieving the first 100 crore turnover mark in 2019-20.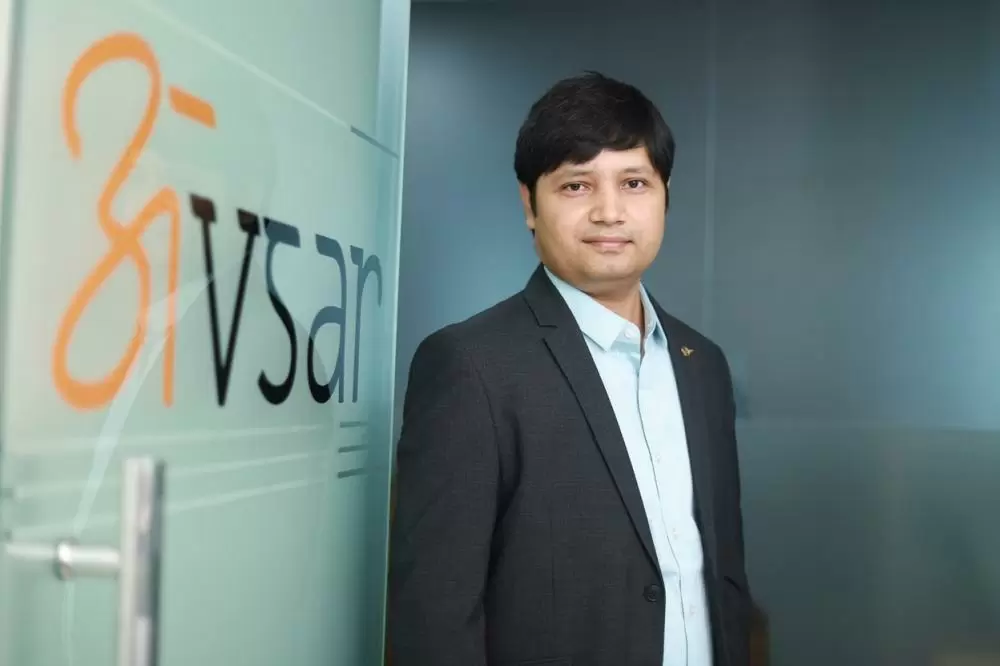 Navneet hired the first team member only after securing Swiggy's business
Initially, while the other co-founders continued with their careers in MNCs, Navneet took charge of the operations as the company's sole employee.
Drawing on his prior experience with Swiggy, he approached them first to offer manpower services, and they subsequently became the company's inaugural client. After securing Swiggy's business, Navneet hired the first team member.
Initially operating out of Bengaluru, AVSAR started by offering blue-collar recruitment services before expanding to include supply chain and sales staff and leadership hiring, creating a new vertical.
The company charges a monthly fixed percentage of 2-12% as the payroll management fee from the employer, depending on various factors.
Additionally, AVSAR charges a one-time sourcing fee between Rs. 500-5000 from the employer for each placement. Candidates placed through AVSAR are not required to pay any fees.
The company's clients include major corporations such as Flipkart, Amazon, Reliance, Tata, Zomato, Swiggy, Udaan, Walmart, Tata Croma, BigBasket, Zepto, and Phone Pe.
Their head office is located in Gurugram, Haryana, in a 5,000 sq. ft. space where around 60-70 people are employed. The company claims to be the third-largest manpower vendor for Amazon and Flipkart.
Navneet remembers the early difficulties in persuading larger companies to utilize their services. "In the beginning, it was challenging to convince bigger companies to use our services, but over time, our reputation and the quality of our services helped them gain trust and establish AVSAR in the industry."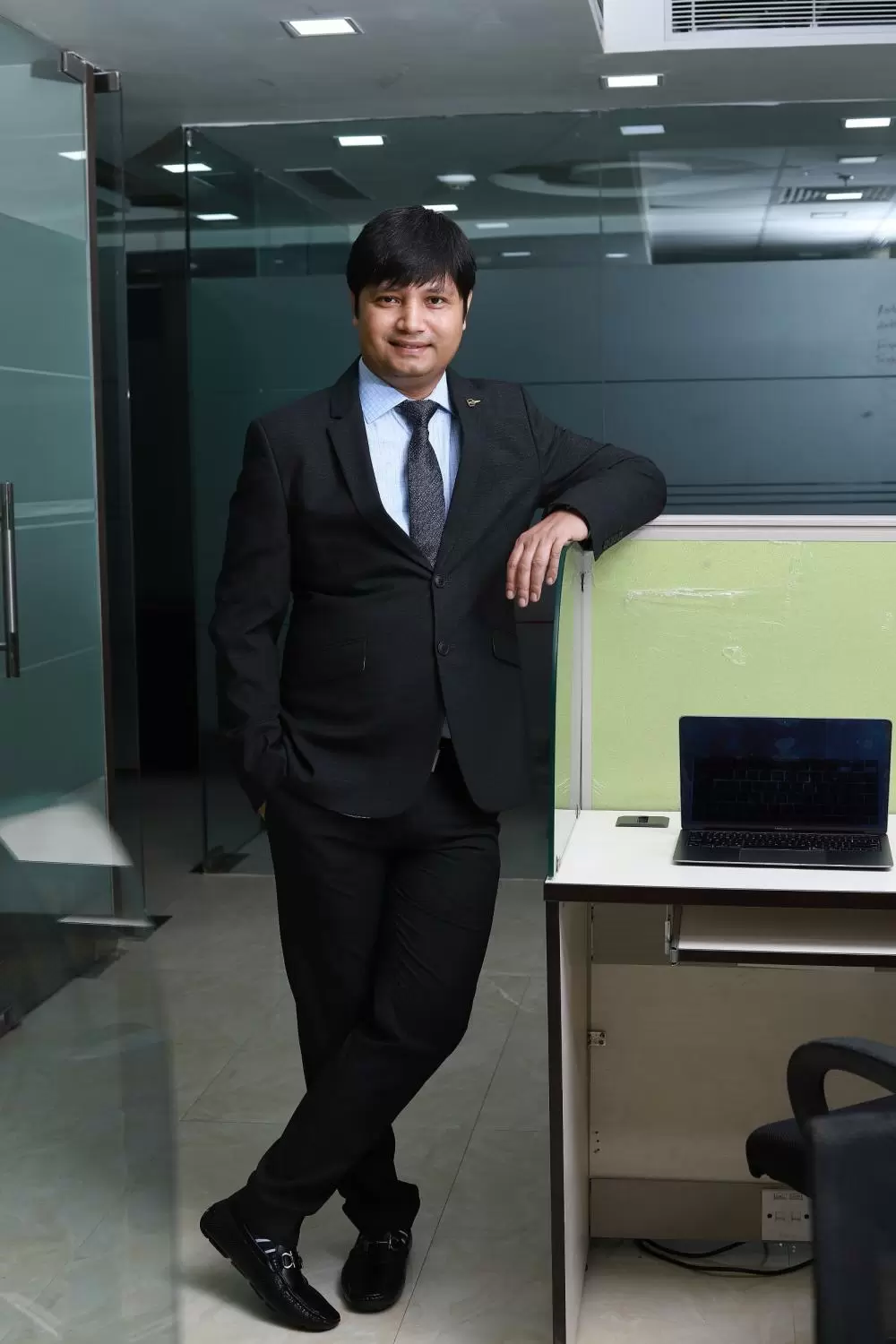 AVSAR plans to launch two HR apps soon
AVSAR has made significant investments in technology. They have developed two key tools to optimize their processes.
The first is the AVSAR HR Services app, which enables employees to manage their details, view payslips, and access letters. The second is a custom-made Onboarding tool (OB) designed specifically for employee onboarding.
To register in the AVSAR database, candidates sign up on the AVSAR portal, which already houses a database of approximately 500,000 candidates.
Like many other businesses, the Covid pandemic was nothing short of a nightmare for Navneet. "We had around 12,000 people on our clients' payrolls, but within two weeks, this number dropped to 6,000. It became challenging to pay the salaries of our own 120 on-roll employees," he recalls.
"We had to break the company's fixed deposit to cover salaries. Despite the situation, we didn't implement pay cuts or layoffs. Things began to improve after a few months as e-commerce started picking up, but the rest of the recovery was slow.
"However, Covid taught us valuable lessons in cost-cutting. We had once occupied upscale offices at all seven locations, but we downsized to smaller, more affordable spaces, reduced travel expenses by utilizing Zoom calls, and cut back on advertising costs."
Navneet has ambitious plans for the future, including employing one lakh people across various companies and commercializing the AVSAR app and OB Tool app, which have the potential to generate additional revenue.
Navneet, who serves as the Founder and CEO, is supported by Satyabrata Sethy as COO and Prateek Jha and Nitish PN as directors.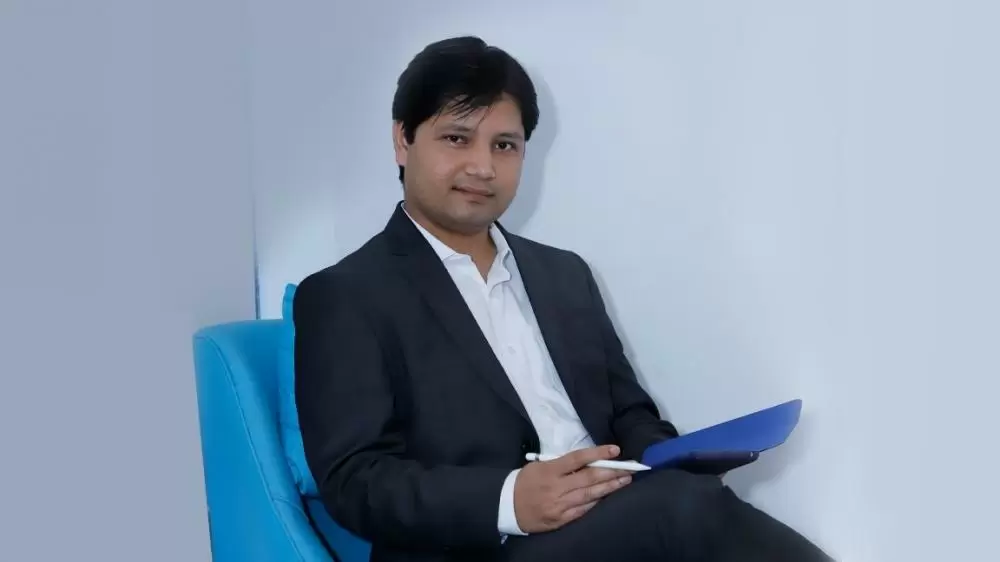 Navneet advises aspiring entrepreneurs to remain grounded and be patient to achieve success
In his personal life, Navneet is happily married to Monika, and they have a school-going son, Atharv, aged five. Monika oversees their NGO, Atharv Seva, which concentrates on child education and hygiene.
Navneet's hobbies include playing golf and reading self-help, investment, and business-related books.
He advises aspiring entrepreneurs to approach life as a test match, not a one-day game. "Stay grounded and be patient for the right opportunities. Achieving something significant doesn't happen overnight; instead, embrace the journey, maintain patience, confidence, and a positive attitude." - ©
TWL
Wish to share your story?
Trending Now: