Former ICICI Executive Turns Homestay Concept into a Booming Rs 45 Crore Turnover Business
Sofia Danish Khan
&nbsp | &nbsp
31-March-2023
Vol 14&nbsp|&nbspIssue 13
Indian travelers have evolved over the years, seeking experiences that allow them to live like locals and immerse themselves in the culture of their destination.

SaffronStays, founded by Tejas Parulekar in 2016, offers just that: beautiful, private bungalows situated in exotic locations across India.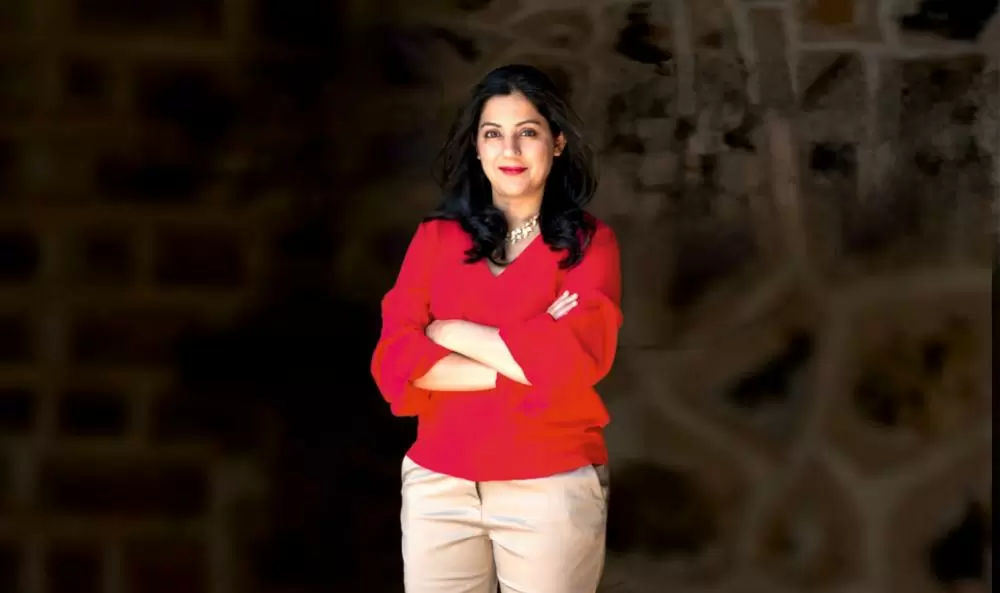 Fond of travel from her childhood days, Tejas Parulekar quit her corporate career to launch SaffronStays in 2016 (Photos: Special Arrangement)
Initially starting with just one employee, the company has now grown to employ 115 staff members, in addition to 350 caretakers, with an annual turnover of Rs 45 crore.
After completing her education and working in the corporate sector, Tejas and her husband, Devendra Parulekar, began exploring the idea of offering unique holiday experiences to others.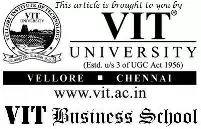 They soon discovered that many beautiful, private homes owned by wealthy individuals could be monetized and made accessible to the public.
"We had gone on a tour of Europe when our daughter was three and a half years old and our son was just two," says Tejas, 45, while tracing the inspiration behind SaffronStays.
"We stayed in bed and breakfasts and apartments, which were equipped with washing machines and small kitchens. We had the entire space to ourselves, and it felt like the ideal way to vacation, as we needed to consider our young children's schedules and couldn't cram in too many activities.
"We have always believed in slow, relaxed vacations, and we thoroughly enjoyed our time in Spain and France without wearing the kids out. It made us wonder why such accommodations weren't readily available in India."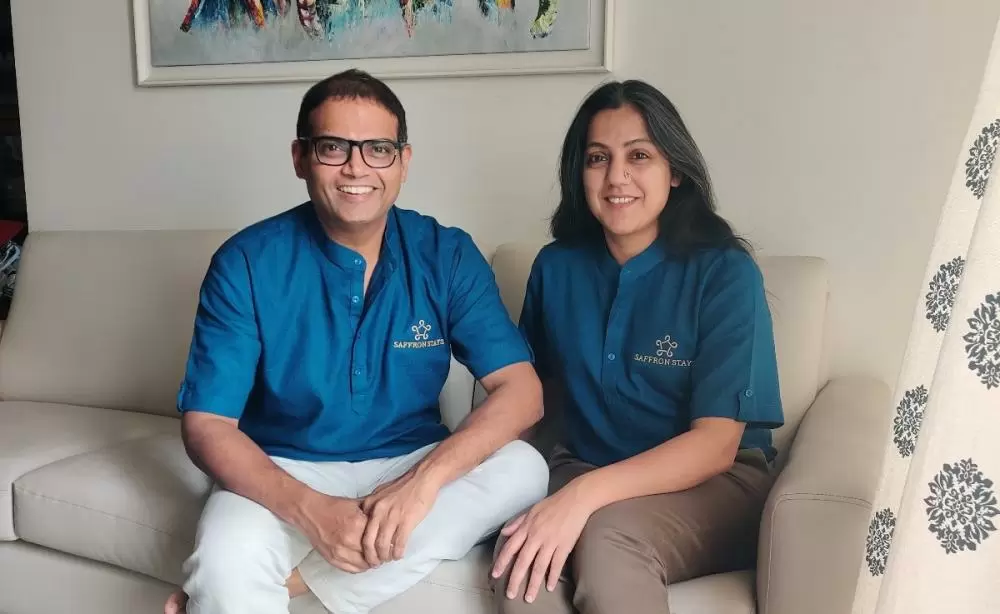 Deven joined SaffronStays in 2017 and helped expand the business
Tejas has always been fond of travel and exploring new places. Raised in Mumbai, she grew up in a family that enjoyed access to stunning holiday homes, thanks to her father's senior executive position at Tata.
She recalls, "Our family spent many holidays at beautiful holiday homes and bungalows in Matheran, Mahabaleshwar, and we would end up spending about a week there. We had the entire property to ourselves, and a cook who ensured we had good meals."
Tejas completed her Class 12 education in 1995 at R.A. Podar College of Commerce and Economics, Mumbai, and later earned her B.Com degree from the same institution in 1998.
Simultaneously, she pursued her CA certification and successfully completed the course in 2001. She embarked on her professional journey as an intern at Ernst & Young and ICICI Limited, completing the mandatory articleship required for the CA program.
Subsequently, she joined ICICI Ltd and worked there for a decade, rising to the position of Chief Manager within the Corporate Banking Group.
Tejas recalls, "Deven and I first met in college and got married in 2001." Deven is also the co-founder of Saffron Stays. Prior to joining forces with Tejas, Deven held a senior position at Ernst & Young.
After years of planning and research, Tejas and Deven launched SaffronStays as an aggregator platform for homestays in 2014.
With an initial investment of Rs 1 crore over three years, they embarked on an ambitious plan to sign up homestays across India. However, they soon realized that many homestay owners were not benefiting from the platform.
Tejas recalls, "Serendipity played a significant role in our journey when a Parsi man approached us in 2015, asking us to manage his 100-year-old house.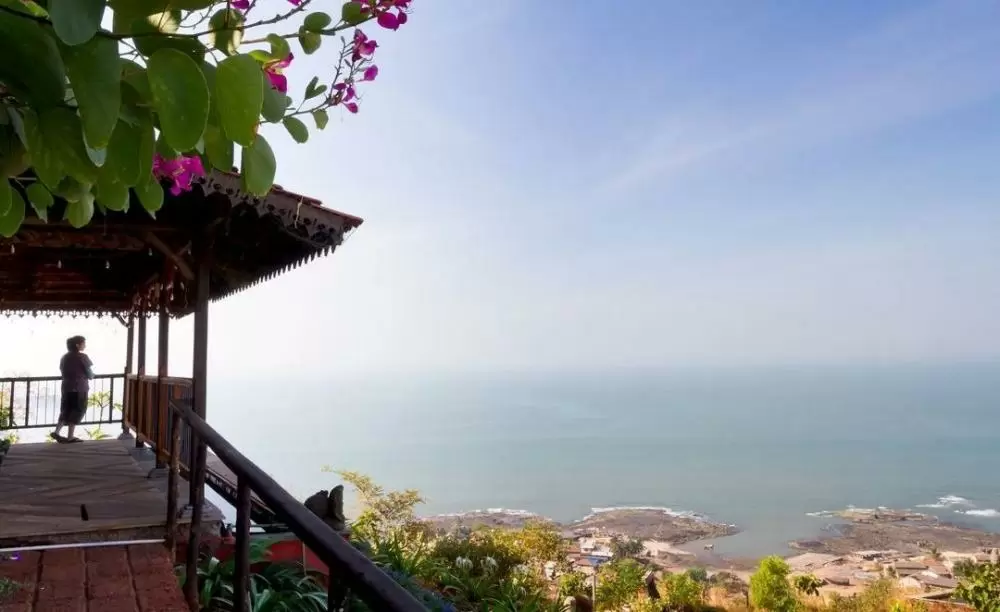 SaffronStays has properties in exotic locations across the country
"We grabbed the chance to democratize this stunning home that would never be available to us otherwise. I told Deven that I was ready to be the caretaker of this home."
The enchanting Parsi Manor, nestled in Matheran, Maharashtra, just 83 km from Mumbai, served as a living embodiment of history unfolding before the couple's eyes.
From that moment, SaffronStays pivoted its business model, shifting from an aggregator to an operator of homestays. They began to focus on managing and marketing the properties on behalf of homeowners, providing exceptional hospitality standards to discerning customers.
Tejas recounts, "The concept was new, as guests were getting access to heritage properties. They should be able to treat them as their own home and take care of them with the same dignity as they would care for their homes. We had to educate home owners as well as customers."
With funding from Sixth Sense Venture in 2018, Saffron Stays expanded rapidly, adding more homes to its portfolio.
"We have about 270 homes that are live and bookable," she says. "Most of them are 2-4 hours driving distance from Mumbai, mostly in Karjat, Lonavala, and Palghar. In North, we have properties in Shimla, Kasauli, Manali, Bhimtal, Nainital, and other places. In South, we have properties in Coorg, Ooty, and Wayanad."
The COVID-19 pandemic provided an unexpected boost to the business, as people sought out private homes and villas for their holidays. SaffronStays saw its turnover grow from Rs 15 crore in 2019-20 to Rs 20 crore the following year.
Tejas notes, "During the lockdown, we literally counted days as we couldn't do anything. After that, there was a massive rush for staycations, and our properties were booked up to 90% occupancy.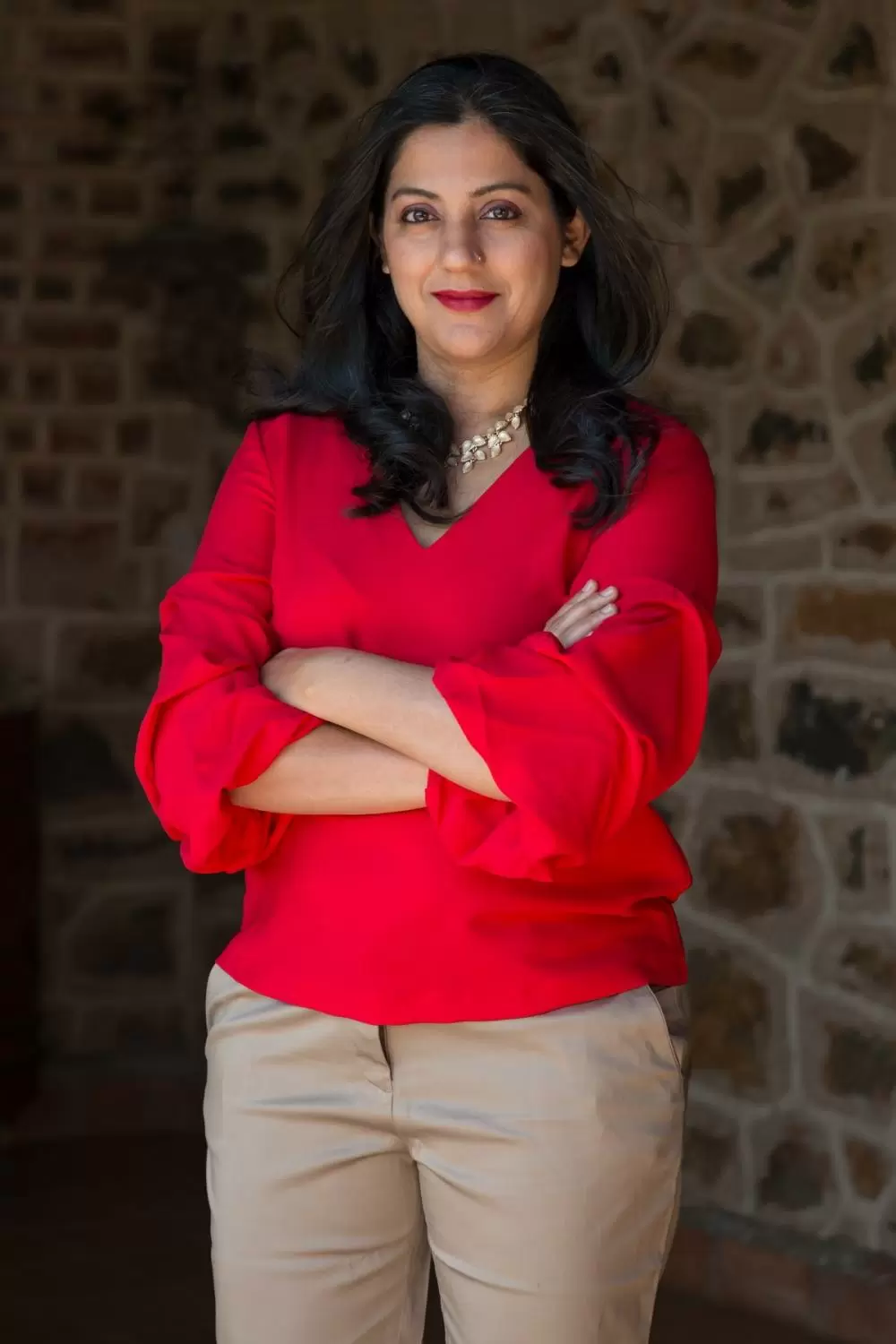 Tejas says that 35% of their workforce are women
"People realized that our homes were safer than crowded hotels. We ensured that the properties were sanitized, and the staff followed all safety protocols."
SaffronStays' success can be attributed to its dedication to offering personalized experiences, and a focus on local communities. The company employs locals as caretakers and staff, and sources local ingredients for meals, generating employment and contributing to the local economy.
"We also have a strong focus on gender diversity, with 35% of our workforce being women," says Tejas.
Deven joined SaffronStays full-time in 2017, and since then, the couple has been dedicated to taking the business to new heights. Tejas reminisces about the initial apprehensions they faced before launching the business and the reasons they kept delaying their entrepreneurial journey.
"We kept postponing the idea, as we were preoccupied with buying a house, a car, and upgrading our lifestyle. It was only when we were free from EMIs and confident that our children's education would not be compromised that we took the big leap," she says.
"We used to change our cars every 3-4 years, but now we have two cars that are 13 and 15 years old. We resist the temptation to buy a bigger house or anything that would incur EMIs, and we stay away from such things. Entrepreneurship requires immense sacrifice. We don't splurge on vacations anymore."
The couple has two children, 17-year-old Eshani and 15-year-old Aniruddh. Tejas shares, "I enjoy swimming, trekking, dancing, and have been learning classical dance with my daughter for the past ten years. However, my work is my priority, and I can't stop thinking about it.
"Nowadays, when we visit our properties, we're always searching for ways to improve them. When we visit other people's properties, we look for ideas that can be replicated."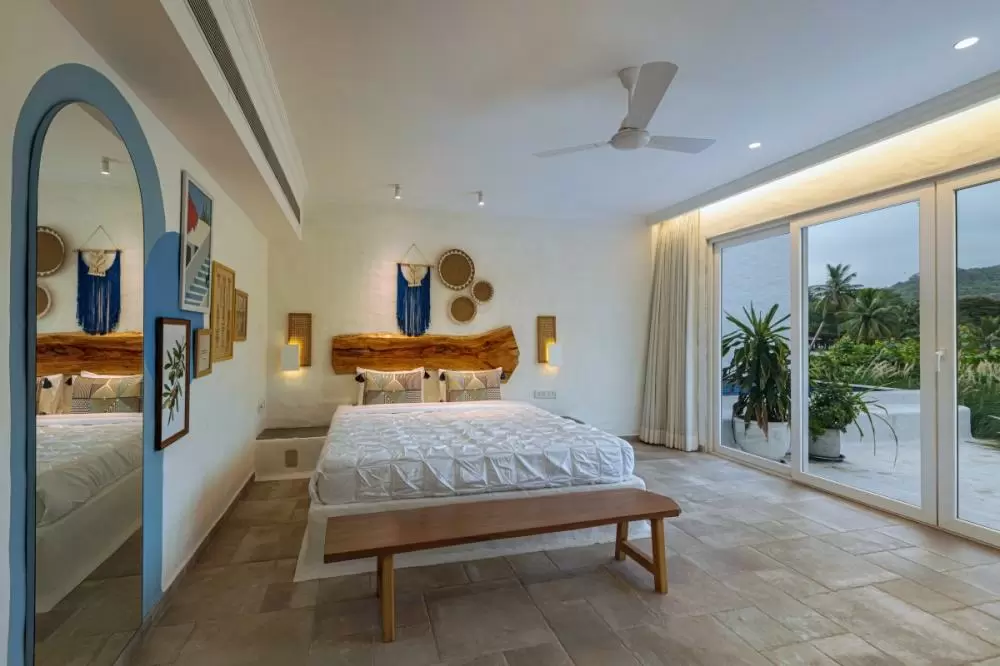 Tejas has plans to enlist more heritage properties in the coming months
The future of SaffronStays looks promising as they continue to expand their portfolio of unique properties. Tejas reveals, "We have plans to add another 200 homes by the end of the year, with a special focus on heritage properties, forts, and palaces."
In addition, SaffronStays has launched its own travel agency, Saffron Stays Journeys, to provide end-to-end travel solutions for their guests. Tejas envisions a future where Saffron Stays becomes synonymous with unique travel experiences across India.
She concludes, "Our vision is to make Saffron Stays the default choice for discerning travelers, who wish to explore India in its true essence, and offer them memories that last a lifetime." - ©
TWL
Wish to share your story?
Trending Now: