An Aligarh Boy's Journey from Bicycle Stores to a Rs 15 Crore Tech Startup with Friends
27-March-2023
Vol 14&nbsp|&nbspIssue 13
In the small city of Aligarh, Uttar Pradesh, a young boy named Ishan Gupta spent his days learning about his family's bicycle and e-bike distribution business, which operated through seven stores across the city.

However, captivated by technology and fueled by curiosity, Ishan chose to step away from the family business and embarked on a journey to establish his own startup.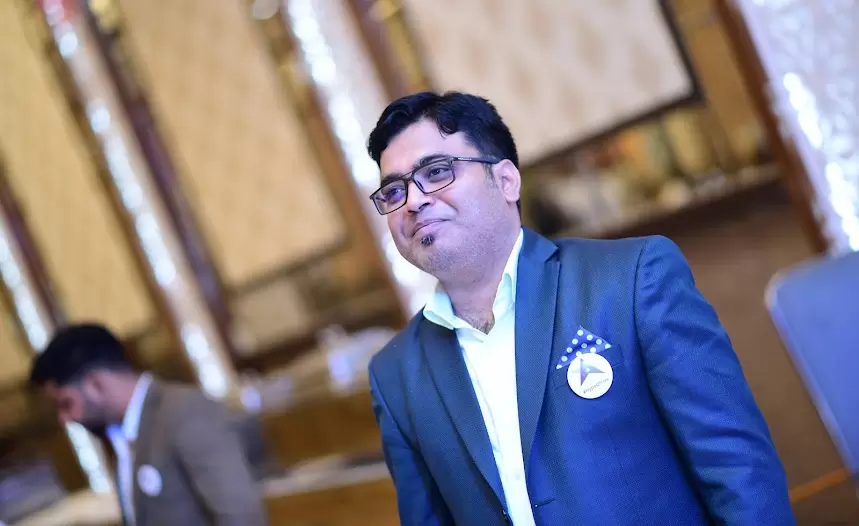 Ishan Gupta launched RipenApps in 2016 with three friends (Photos: Special Arrangement)
The tech company, RipenApps, he started with three of his friends with an initial investment of Rs 15 lakh in 2016, boasts a turnover of Rs 15 crore today.
RipenApps has worked with a diverse group of clients, from large enterprises to creative startups.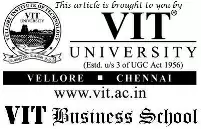 They have collaborated with well-known companies like Dell, Adobe, Hungama TV, EP&T Global, and Jana Marines. They have also worked with several startups, including e-Gurukul, Motion Academy, Mind Alcove, and Rapidkart Online.
Ishan warmly remembers spending time with his father at their bicycle store in Aligarh after school. "Once I got back from school, I would freshen up, and my mother would provide some food for me to take to my father," he shares.
"I would then spend the rest of my day at the shop, initially just observing how everything worked. Gradually, I started interacting with customers as I learned the ropes of the business."
He also mentions that as a child, he used to feel left out from playing with his peers. "But now, I realize the invaluable lessons I gained by spending so much time with my father in the business. I have no regrets," Ishan, who is now 34, adds with a sense of gratitude.
Ishan completed his Class 12 from Three Dots Sewamarg Public School. He then moved to Agra for his Bachelor's Degree in Computer Science from Raja Balwant Singh College and later to NCR Ghaziabad to secure a Master's degree from the Institute of Technology & Science.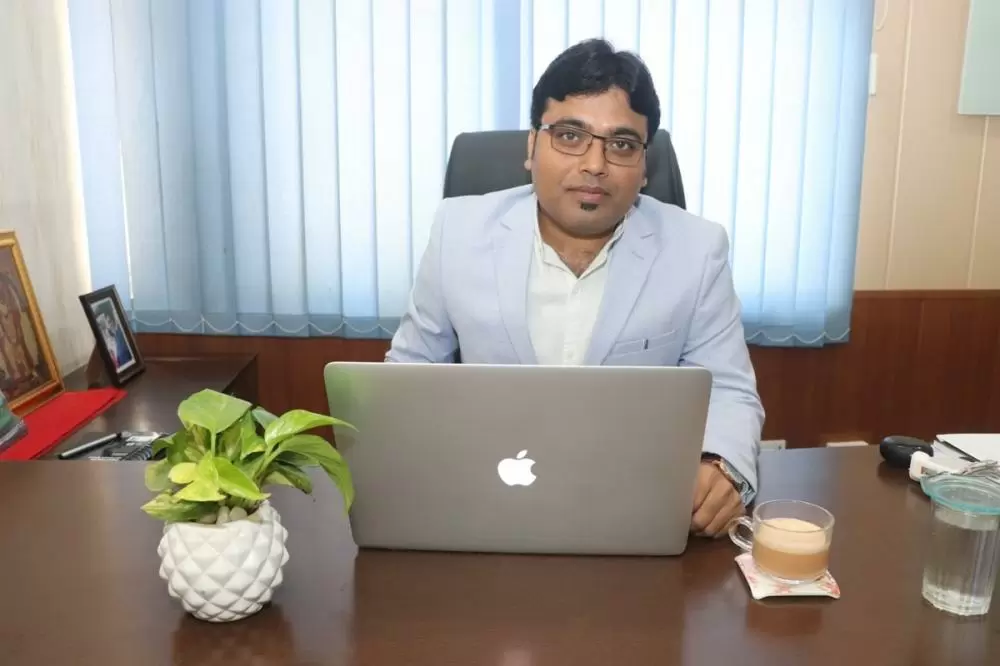 His educational journey played a vital role in shaping his passion for technology and laid the foundation for his future endeavors.
After completing his education in computer science, Ishan entered the corporate world, where he further honed his skills.
"I was not amongst the toppers in my school. But I was a curious student. I would go deep to learn about concepts of any topic or subject. I would not just mug up things and sit for the exams," explains Ishan.
He began his corporate journey in 2012 as a Software Engineer at Stellar Information Technologies and stayed there for about eight months.
Afterward, he joined Appstudioz Technologies Pvt Ltd in Noida, working there from 2012 to 2014. His last job before he turned an entrepreneur was at Times Internet, also in Noida. It was during these years that Ishan honed his skills and learned valuable lessons.
"Although I knew that I would start a business, I never took my jobs casually. I was always a curious guy, as I was in school and college. I learned a lot from my corporate life," he says.
Ishan's entrepreneurial spirit never waned, and he soon joined forces with his childhood and college friends Saurabh Pandey, Vaibhav Sharma, and Prankur Haldiya to start their own mobile app development company, RipenApps, in 2016.
"We all belong to business families. I think that is the reason we always wanted to start something of our own," says Ishan. Leveraging their collective expertise in finance, business, and technology, the four friends came together and pooled Rs 15 lakh, with each contributing an equal share.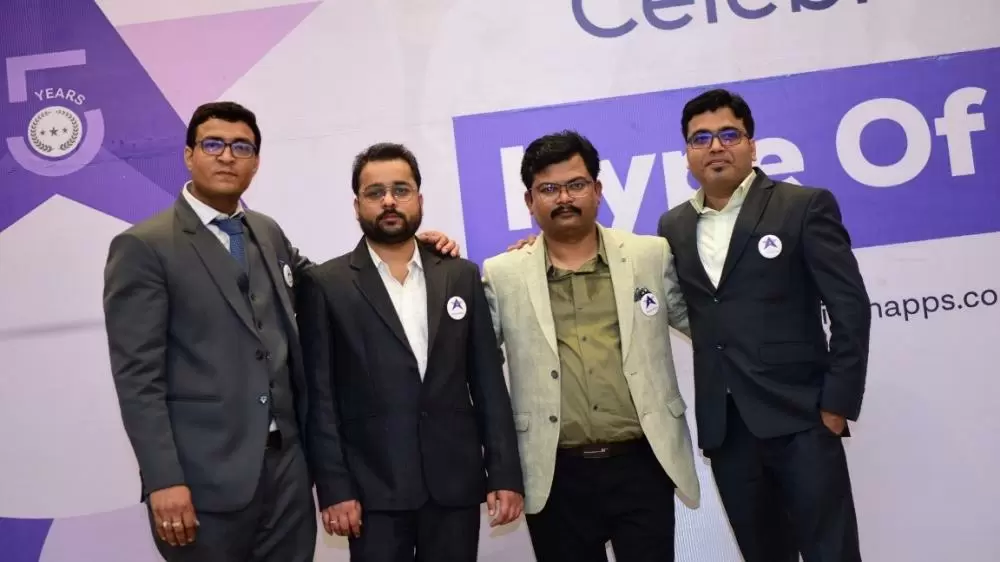 Ishan with his three friends and co-founders Saurabh Pandey, Vaibhav Sharma, and Prankur Haldiya

Each of them played a crucial role in building RipenApps. Saurabh, a Chartered Accountant, looks after finance as the CFO, Vaibhav serves as the Business Head, and Prankur, who shares a background in technology, works as the CTO. Their unique combination of skills and experience contributed to the rapid growth and success of their startup.
The RipenApps team initially started in a modest 400 sq ft office in Noida with just the four founders in 2016.
However, in just a week, they expanded their team to eight employees, and now the company has over 160 employees working in an 8000 sq ft office space.
Discussing the meaning behind the company name, Ishan explains, "The company name is a combination of two words: Ripen and Apps. We realized that many apps available in the market weren't 'ripe,' so we are working diligently to ensure the apps we develop for businesses are fully matured, contributing to their growth and success."
Within a week, Ishan got his first client, which was a healthcare business based in the US. He said, "Since we have been in the same industry (IT industry) for years, we had no struggle to get our first client. We all had good connections within the industry."
Since then, RipenApps has grown exponentially. "For the first year, the revenue of the company was about Rs. 50 lakh serving 15-20 clients. Now, we have served about 600 clients and our turnover has touched Rs 15 crore," says Ishan.
Ishan emphasizes the importance of mobile apps and explains that they are easily accessible on smartphones, making them a valuable asset for businesses.
"Once you download an app, you are likely to keep it on your phone for an extended period, even if you don't use it frequently," he says. "For instance, you may have a taxi service app on your phone but may not travel often.
"However, when you do need a taxi, you remember that you already have an app for that. A mobile app, therefore, enhances a business's visibility, attracting more customers and generating higher revenue."
When asked why he did not join his family business and take it to the next level, Ishan says, "I wanted to start my own. Moreover, I have always been interested in technology. I also want to serve different industries through my services."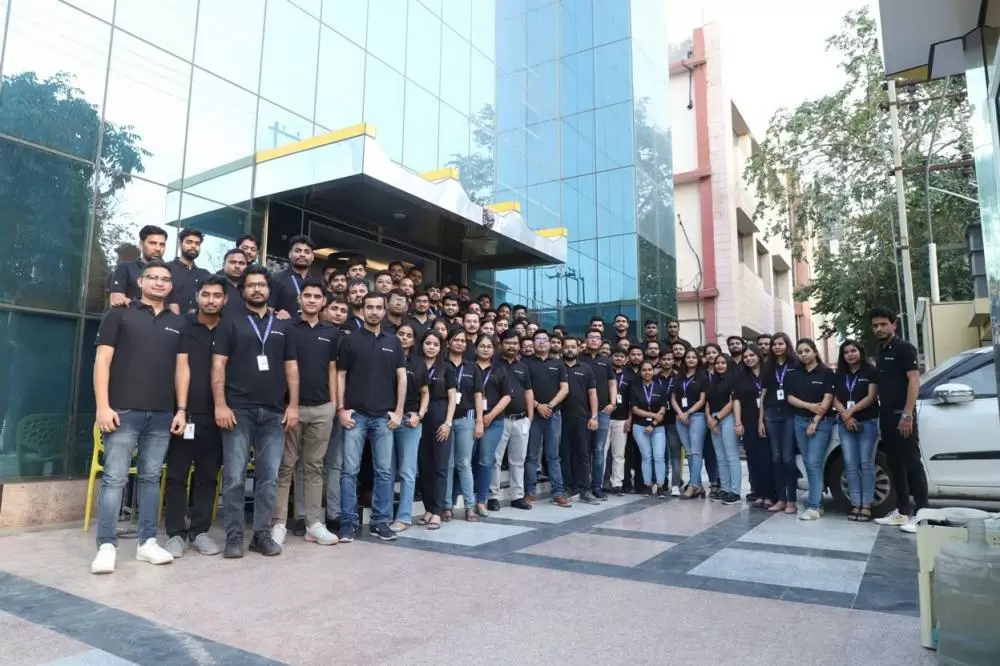 Around 160 people work with RipenApps
Sharing his vision and plan for RipenApps, Ishan states, "We aim to become a one-stop solution for Digital Product Development. We currently provide services in Development, Support, and Infrastructure, and have plans to expand our Business Units to include Marketing, AI, IoT, and other emerging technologies and sectors within the IT industry."
Ishan has some advice for budding entrepreneurs. He suggests breaking down a plan into smaller, manageable pieces if you are unable to work on it fully due to time or financial constraints.
"By implementing these micro plans one by one and staying consistent, success will eventually come," he says.
Ishan's story serves as a reminder that success is achieved through hard work, passion, and an unquenchable thirst for knowledge.
RipenApps' growth and impact on the IT industry demonstrate the incredible outcomes possible when individuals unite behind a shared vision and a determination to create something extraordinary. - ©
TWL
Wish to share your story?
Trending Now: