From Humble Beginnings, Father-Son Team Passionately Builds Village Store into a Rs 220 Crore Tea Empire
18-March-2023
Vol 14&nbsp|&nbspIssue 11
From humble beginnings as owners of a small provision store in the village of Chalala in Gujarat, a father-son duo has demonstrated remarkable ingenuity and entrepreneurship to create a thriving tea brand with an annual turnover of Rs 220 crore, and providing employment to around 180 people.

The company processes 30 tonnes of tea daily, offering nine variants in different sizes, ranging from 50g to 1kg, and also provides green tea and lemon tea as part of their wellness tea category.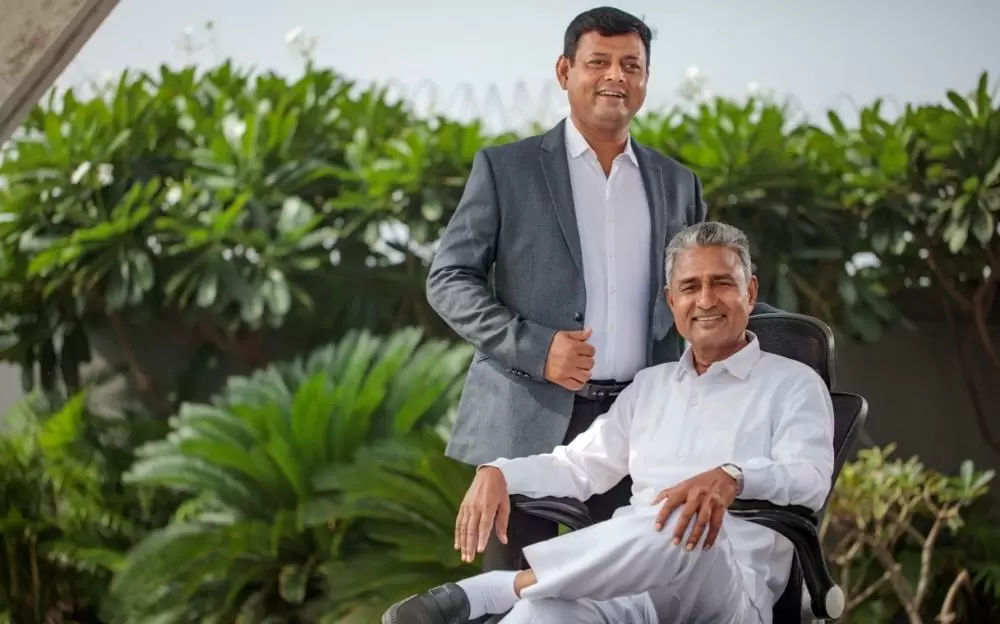 Haresh Kathrotiya and Gordhan Kathrotiya developed Tulsi Tea from their small provision store at a village in Gujarat (Photos: Special Arrangement)

Haresh Kathrotiya, who dropped out of college to help his father, Gordhan Bhai Kathrotiya, in the family business, launched Tulsi tea in 1999, using creative marketing strategies and innovation to develop a successful business from scratch.
Chalala, located in Amreli district of Gujarat, is a small village approximately 296 km from the state capital of Gandhinagar.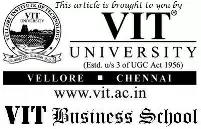 In the Kathrotiya family's provision store, which sold everyday essentials such as sugar, oil, tea, pulses, and rice to the villagers, Haresh and his father recognized an opportunity to develop a tea brand and take their business to the next level.
After completing Class 12 from DP Patel Arts & Commerce College in Naroda, Ahmedabad, in 1995, Haresh took a year off to work with his father at the shop.
He then enrolled in the B.Com degree course at KK Parekh Commerce College in the nearby town of Amreli, but his father's health issues required Haresh to devote his time and energy to the family business, forcing him to discontinue his studies after the second year.
Since then Haresh started working full-time at the family store, logging 12-13 hours daily. By 1999, he had a change of heart about the business.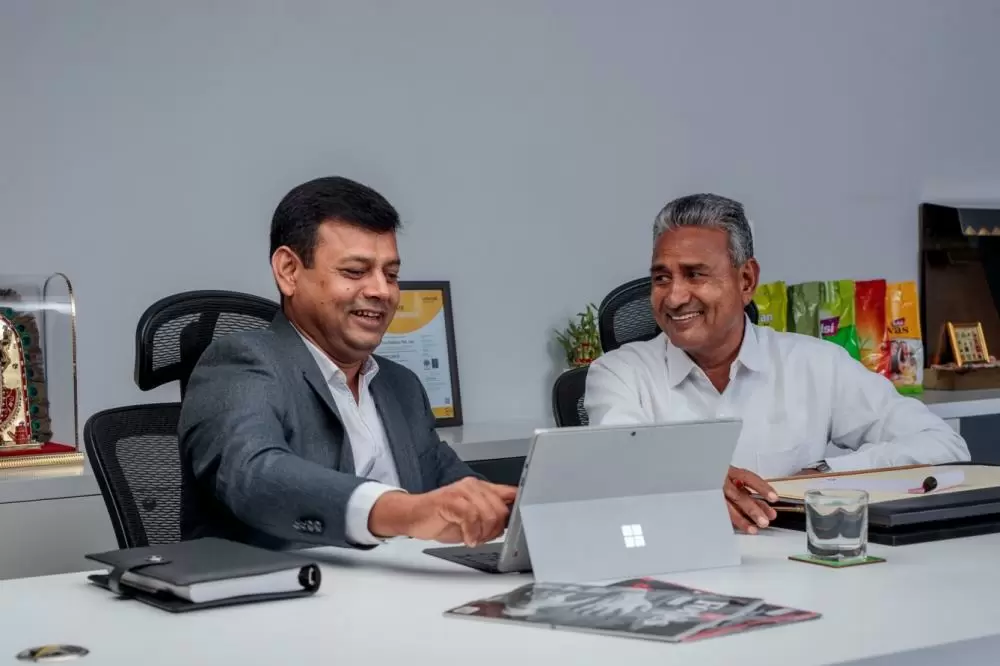 The father-son duo initially sold tea in plastic pouches
"I told my father that I wanted to expand our business by creating a tea brand," recalls the now 44-year-old Haresh. "We were already selling loose tea at our store, which was outsourced from Amreli and Rajkot, so it wasn't entirely new. But I wanted to take it to the next level, beyond selling tea wrapped in newspapers at the village store."
In 1999, the father-son duo launched their idea and began packaging the tea that arrived at their store in transparent plastic pouches, branding it under the name 'Tulsi'.
They rented an auto-rickshaw and dispatched a person to sell tea packets on commission to small villages within a 15-20 km radius of Chalala.
"I explained the system to that person and initially accompanied him a couple of times," says Haresh. "Then he continued on his own for a year, covering around 8-10 villages daily. Initially, we sold tea in 50g packets."
By 2000, they recognized that their product was well-received and that they required a larger vehicle to cover more villages in a day. That year, they acquired a Mahindra PikUp vehicle, marking the first phase of expansion.
In the same year, they upgraded their packaging from simple plastic pouches to laminated pouches. They purchased their second Mahindra PikUp in 2002, and by 2003, they had three vehicles capable of covering a radius of 50 to 60 km around their village.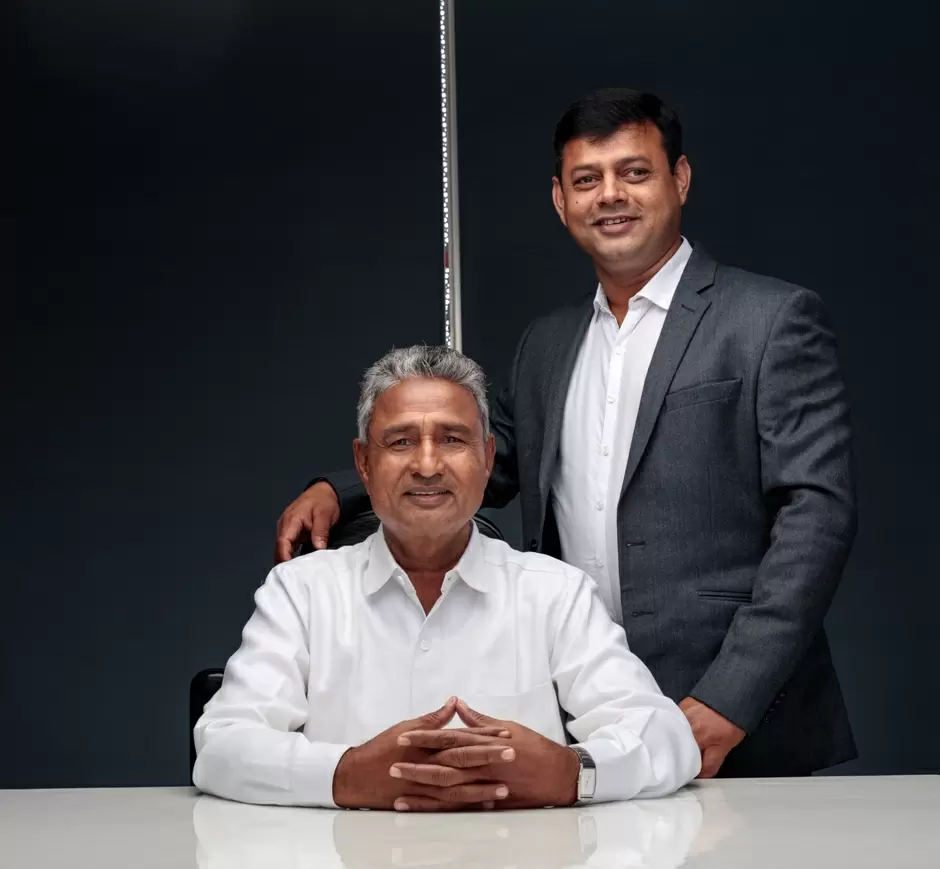 In 2005, Tulsi manufacturing was shifted to Amreli
"By this time, both the businesses were profitable, and we kept pumping money into Tulsi. In 2004, we made a conscious decision to close the store and fully focus on Tulsi," says Haresh.
They also ceased operations in Chalala and relocated the entire business to the nearby town of Amreli, 25 km from Chalala, in 2005.
It took 3-4 months to set up their new 10,000 sq. ft. plant, where manual blending and packaging was done by workers without the use of major machines.
The Kathrotiya family also relocated to Amreli, where they rented a two-bedroom home and acquired their fourth delivery vehicle. By 2008, their market had expanded to include 400 villages up to Junagad and Bhavnagar.
They adopted a distributorship model and diversified their product line into three categories: Tulsi Gold Tea (premium), Tulsi (standard), and Vatan (economy), and penetrated regions across Gujarat.
"We came up with the green tea segment in 2017 and expanded to new states by entering Indore in Madhya Pradesh and Jaipur in Rajasthan," says Haresh.
The company relocated their production to a 1 lakh sq ft automated facility in Bavla, near Ahmedabad, in 2014. The business is now operated by a team of qualified professionals, with Gordhan managing tea procurement and Haresh handling management.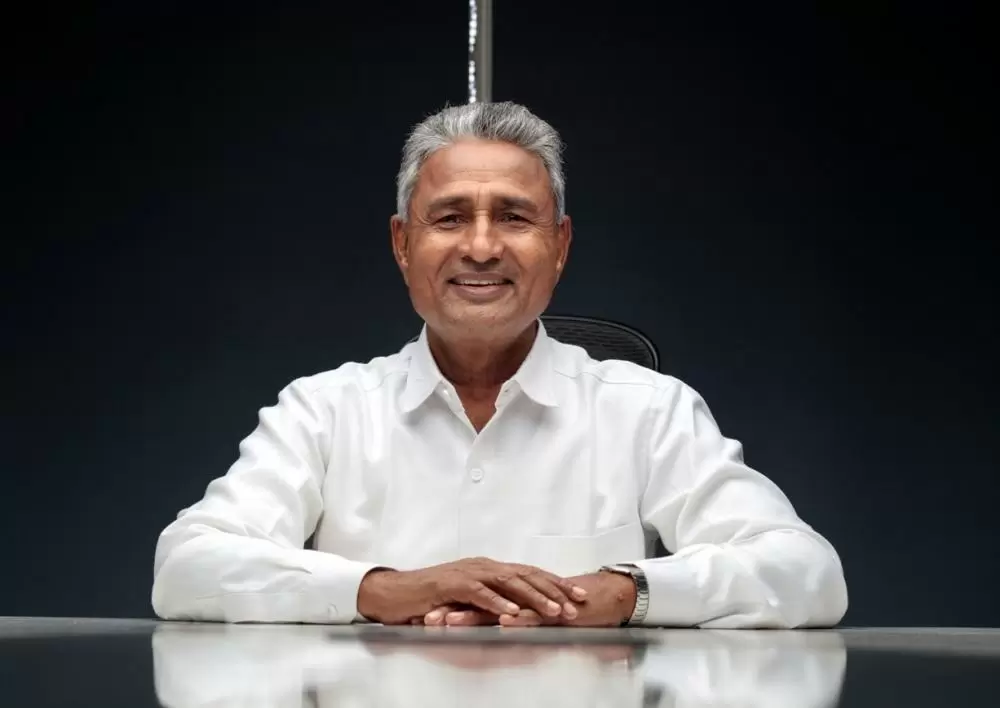 Gordhan currently serves as Chairman of GM Tea Packers, the parent company of Tulsi
The company was registered as GM Tea Packers Pvt. Ltd in 2011, with Gordhan as its Chairman and Haresh as its Managing Director.
"In the tea industry, being consistent on the flavour, colour, and aroma is crucial and very important. We adopted the change-adapt-improve philosophy and started from the bottom up in rural and semi-urban areas before moving into the urban market.
"The rural market is where we have the strongest foothold and Tulsi is consumed by the masses," says Haresh, summarizing their journey from a small store to a popular tea brand.
Haresh fondly reminisces about his childhood spent at their small village store, which was only about 200 sq ft in size. "From the age of 9 or 10, I used to sit at the store after school and during summer vacations," he recalls.
"I loved sitting on my father's chair at the counter and offering water to customers during the hot summer months. My father taught me the basics and always reminded me to be kind to customers."
Haresh is married to Manisha, a homemaker, and they have two sons, Priyanshu, 21, and Mitanshu, 14. Priyanshu is studying BBA at Narsee Monjee College in Ahmedabad.
He is also being trained by his grandfather Gordhan Bhai in tea testing, which is an essential step in learning the tea business to procure the perfect product.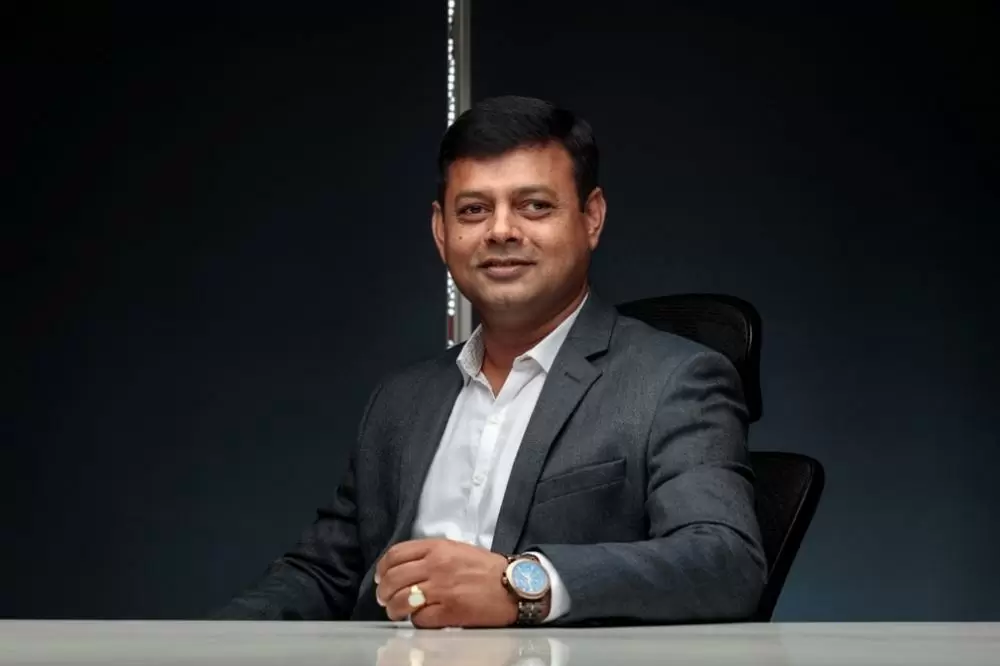 Haresh is proud of his family's strong sense of unity and values
The family resides in a flat in the upscale South Bopal neighborhood of Ahmedabad, where four generations live under one roof. Haresh takes pride in the fact that his family's strong sense of unity and values have brought them this far.
He shares, "My father trained me, and now he's training my son in the same way. We dine together for dinner, and it gives me immense happiness to have everyone under one roof."
Haresh is an avid volleyball player and plays daily for two hours in the morning. For upcoming entrepreneurs, his advice is to focus on execution as it's the most critical factor in business success. He asserts, "One can have knowledge and resources, but converting it into results is most important." - ©
TWL
Wish to share your story?
Trending Now: