College Buddies Turn Down Job Offers to Launch Edtech Startup, Achieve Rs 8 Crore Turnover and Secure $2.5M Funding
04-March-2023
Vol 14&nbsp|&nbspIssue 9
Sumanth Prabhu and Nikhil Bhaskar, two friends from middle class families who founded their own company while still in college, rejected tempting job offers and remained committed to their entrepreneurial aspirations.

Today, their Bengaluru-based edtech startup, Kidvento Education & Research Pvt Ltd, has a workforce of 150 employees and a turnover of Rs 8 crore. Kidvento has launched an OTT-like learning platform, Ulipsu, which has garnered tremendous attention.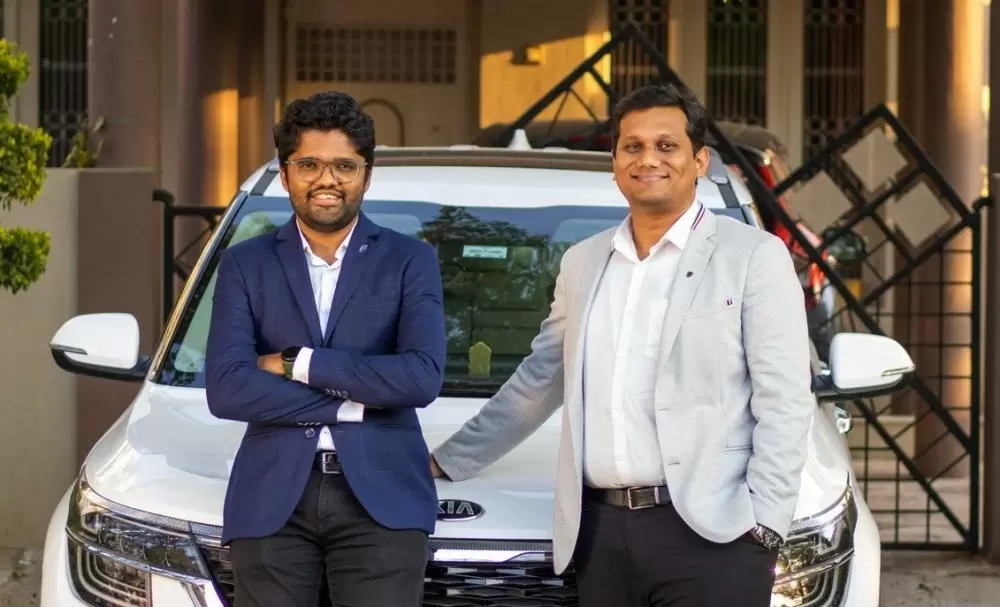 Sumanth Prabhu (right) and Nikhil Bhaskar bond together in college because of their mutual passion for teaching (Photos: Special Arrangement)

Investors have pumped in USD 2.5 million into their company. "Our mission is to offer affordable and personalized learning opportunities to students, allowing them to study what they are truly passionate about," explains Sumanth.
"To accomplish this, we created a subscription-based model. We function like a 'Netflix for students,' allowing students to subscribe to Ulipsu and learn as many skills as they desire."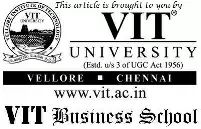 Ulipsu offers a range of courses, covering coding, mathematics, languages, STEM, dance, yoga, music, art-craft, financial literacy, and several other subjects. With 15 skills and 250 courses to select from, every skill has several courses tailored to it. For example, within the English learning skill, there are several courses on topics such as greetings and wishes, writing, speaking, and so on.
"Our courses are unique. We incorporate gamification, animation, and interactive components to make the learning experience enjoyable for students. This makes online learning highly effective. Students can track their progress by submitting projects related to the topics they are studying."
While Sumanth serves as CEO of Ulipsu, Nikhil functions as the company's CTO.
Sumanth and Nikhil first crossed paths in their first year at engineering college. Both shared a passion for teaching and soon started conducting experimental science and mathematics workshops in schools. They formed a company called CREW to manage and facilitate these workshops.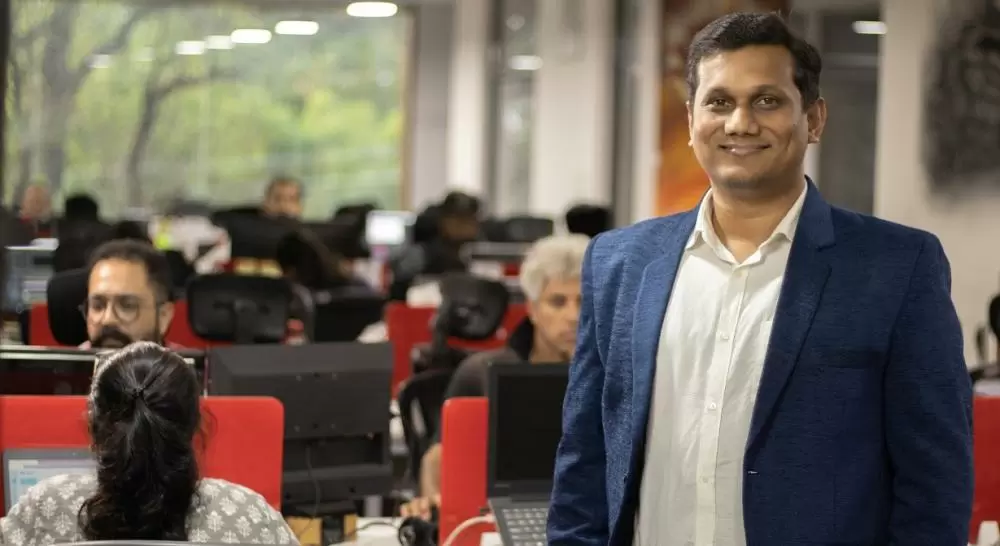 Sumanth rejected offers from Jindal Steel and TD Power System to chase his entrepreneurial dream
"We would approach schools and conduct workshops on various concepts on science and mathematics. We would charge Rs 2000-3000 for the workshop. The amount would be divided amongst other team members who were also our college-mates," says Sumanth, tracing the roots of Kidvento.
They started CREW in 2010 and shut it in 2013 when they graduated. In three years, they conducted 50 workshops. They also received the Tata First Dot best student startup award from Tata group.
During the college placement in the last year of their engineering, both of them ditched the campus placements. They got two offers each, Sumanth had offers from Jindal Steel and TD Power Systems Limited, and Nikhil got offers from Jindal Steel and TCS.
"Our packages were Rs 5 lakh per annum. It was good money back in 2013," says Sumanth. But they rejected these offers as they wanted to pursue their passion for teaching and running workshops.
They started a company called Vesto Education Solutions LLP in 2014 with the money they made from the workshops. They were living in a one-room house in Shimoga at the time, and Sumanth borrowed his father's bike to travel for the business.
Their first client was Sri Ramakrishna High School in Mangalore, which paid them Rs. 51000 for 7-10 workshops in the school.
Nine months later, they shifted their base to Mysore, where they had their first employee and rented an office of about 800 sq ft. Despite the challenges they faced in the early days, they persevered and grew their business.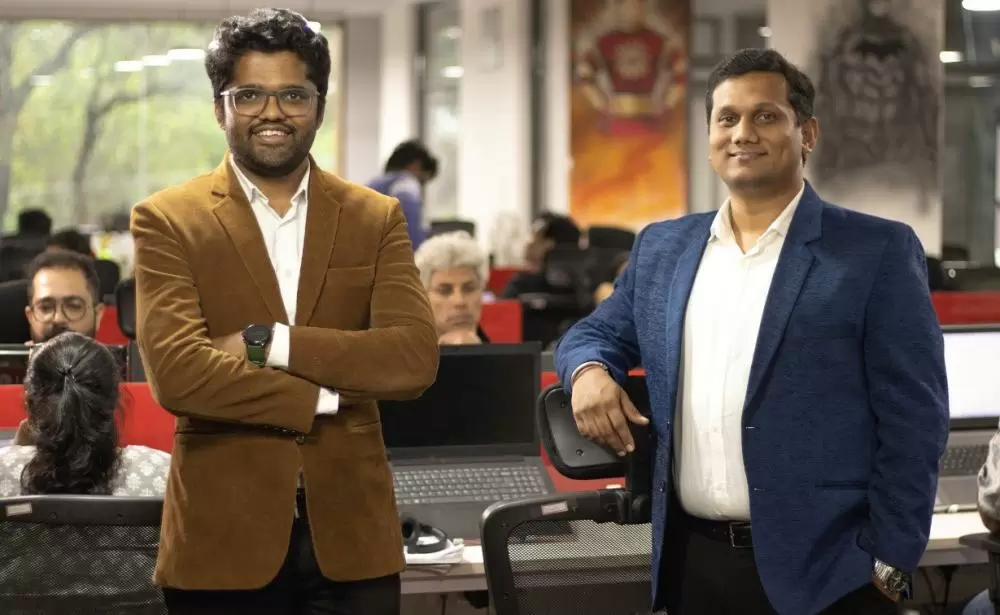 Sumanth and Nikhi hail from humble middle class families
In 2017, they converted their company into a private limited (from LLP) and renamed it Kidvento Education & Research Pvt Ltd. By then, they had onboarded 70 schools and their annual revenue had touched Rs 75 lakh.
The launch of Ulipsu learning app in 2022 has proved to be a gamechanger and the revenue has shot up. Last year, their turnover stood at Rs 6 crore and this year they have already touched Rs 8 crore.
Sumanth was born into a middle-class family in Sagara, a small town in Shimoga district. His father worked as a clerk in the Mangalore Electricity Supply Company Limited (MESCOM), and the family lived in a one-room government quarter until Sumanth's second year of engineering college.
"It was a 500 sq ft house with a cement roofing sheet and a family of four lived in that house, including my sister and my parents," says Sumanth.
During the holidays, Sumanth and his family would travel about 20 km from Sagara to visit his grandparents' home in their village.
Until Class 10, Sumanth attended a local school that did not provide exceptional education.
"Even English was taught in Kannada as a subject rather than a language, and the quality of education was subpar. Nonetheless, the school offered plenty of extracurricular activities," says Sumanth.
After Class 10, he attended junior college at St Aloysius Pre -University College, Mangalore and then went to Jawaharlal Nehru National College of Engineering, Shimoga for mechanical engineering.
"I was good in academics, but I was more interested in extracurricular activities. I played badminton at school and college level tournaments and played about 20 tournaments in my academic career. Apart from this I have done a lot of theater in my college," says Sumanth.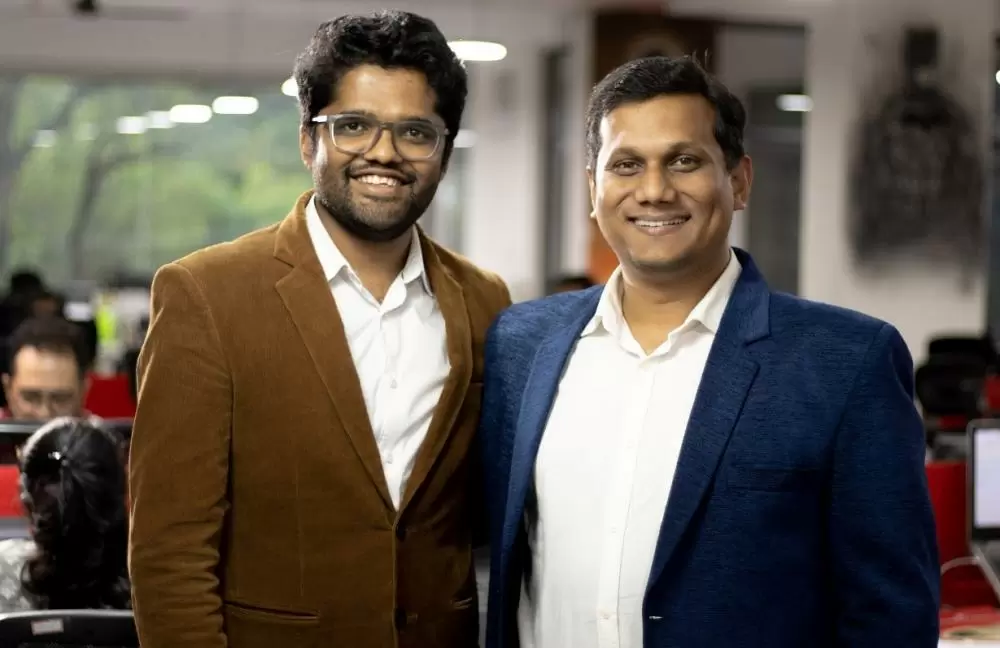 Ulipsu learning app is designed for comprehensive child development
Nikhil also hails from a humble family; his father worked in Zila Panchayat and retired as an Executive Officer four years ago.
Ulipsu has three different subscription plans: Good, Better, and Best. The Good plan, which lasts for three months, costs Rs. 10,000, while the Better plan, which spans six months, costs Rs. 12,000. Finally, the Best plan, which lasts for a year, costs Rs. 15,000.
Ulipsu courses are designed in accordance with the National Education Policy's emphasis on comprehensive child development and digital learning integration. Through its brand positioning of "Learn what you wish to," Ulipsu is dedicated to the concept of democratizing education, enabling children to genuinely discover and learn at their own rhythm and location.
These courses are for the age group of 6-16 years old. As on date, Ulipsu has 150,000 subscribers across India. "Now we are planning to expand it globally with the help of investors and take it to the next level," says Sumanth.
The company has expanded significantly, with offices in Bengaluru, Mysore, and Dubai. The Mysore office is the largest, occupying a spacious 6000 sq ft area that serves as both an office and studio.
In January 2021, Sumanth married Harshita, who works as a software engineer for a software company, while Nikhil married Namita, who used to be a physics lecturer and is now pursuing a career in data science.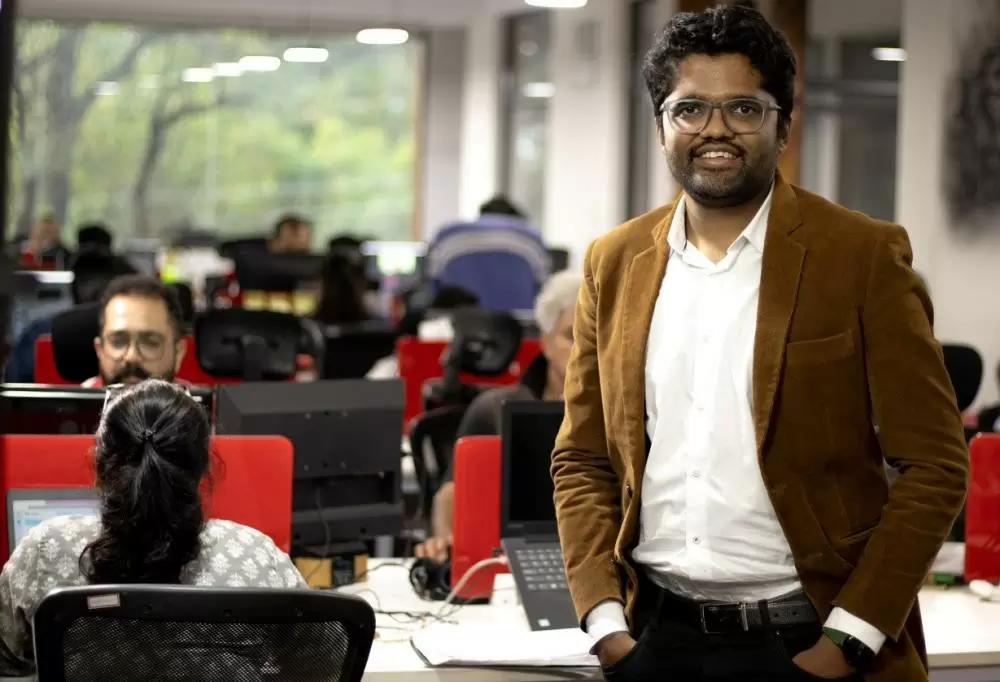 Nikhil is the company's CTO
Sumanth and Nikhil are both socially-driven individuals. "That's why we're able to offer so many courses at a low price. We want to help students learn as many skills as possible. Nikhil has donated blood 51 times so far and has a WhatsApp group through which he tries to help source blood for people in need," says Sumanth.
Sumanth owns a two-story house in Sagara, Shimoga, which has five bedrooms and a beautiful garden where his parents reside. However, he and Nikhil currently live in separate rented flats in Bengaluru.
"I usually like to go home around 8 or 9 pm and have dinner with my wife while watching a movie or series after work," says Sumanth. "I love spending time with my wife. Occasionally, Nikhil and I also watch movies together. That's our leisure time." - ©
TWL

Trending Now: