From WhatsApp Group to Successful Start-up, Curly-Haired Duo Builds Rs 1.14 Crore Turnover Hair Care Brand
01-March-2023
Vol 14&nbsp|&nbspIssue 9
Two curly haired women, Yuba Romin Aga and Hinshara Manadath Habeeb, who met on a WhatsApp Group, bonded together and started a hair care brand for people with curly hair in 2018 investing Rs 30,000 each.

Five years later, Yuba and Hinshara, founders of Manetain, are leading from the front, as the faces of the brand, endorsing their products through digital ads and on social media platforms.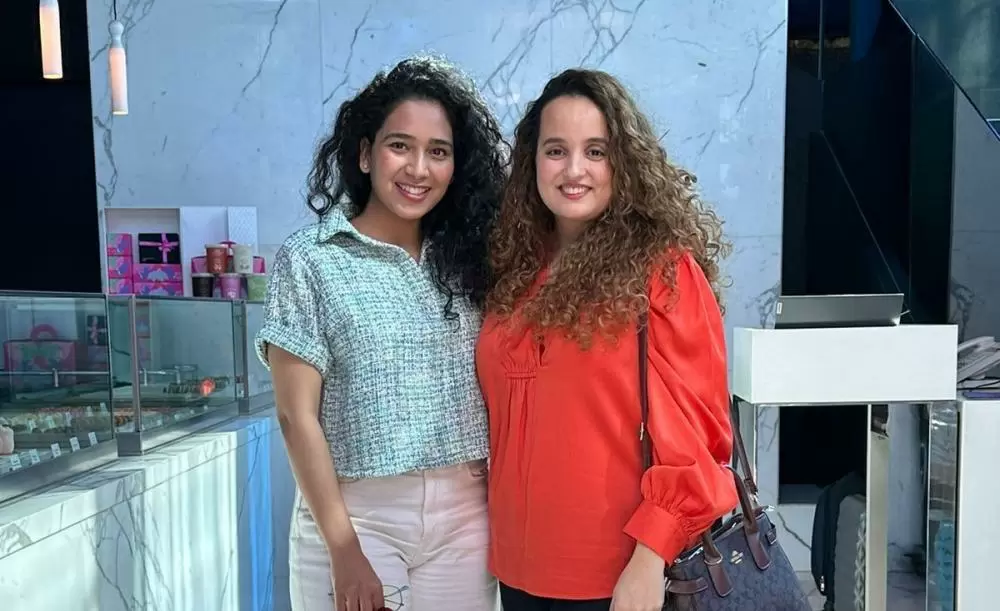 Yuba Romin Aga (right) and Hinshara Manadath Habeeb, founders of Manetain, met on a WhatsApp group (Photos: Special Arrangement)

They have touched a turnover of Rs 1.14 crore. The duo based in different cities, is working remotely and has outsourced production.
The founders, who have an age difference of 12 years between them - Hinshara is 25 while Yuba is 37 - have created a diverse range of products based on their own needs and personal experience.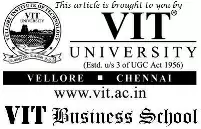 Manetain offers hair and heat caps, scrunchies and a range of hair care products, including moisturising shampoo, conditioner, clarifying shampoo, and co-wash.
"As owners of the brand, we take pride in being the face of our products. It's not just about being seen on the platform, it's about showing our commitment and passion for what we do," says Hinshara.
"Of course, we do have models for certain shoots, but the majority of the time it's us, the brand owners, who are the main faces of the brand.
"Customers are drawn to the authenticity of seeing us showcasing our own products, rather than just using models. It's a testament to our confidence and dedication towards our brand. It's not just about marketing; it's about genuinely believing in what we offer and standing behind it with conviction."
Hinshara and Yuba hail from different parts of the country.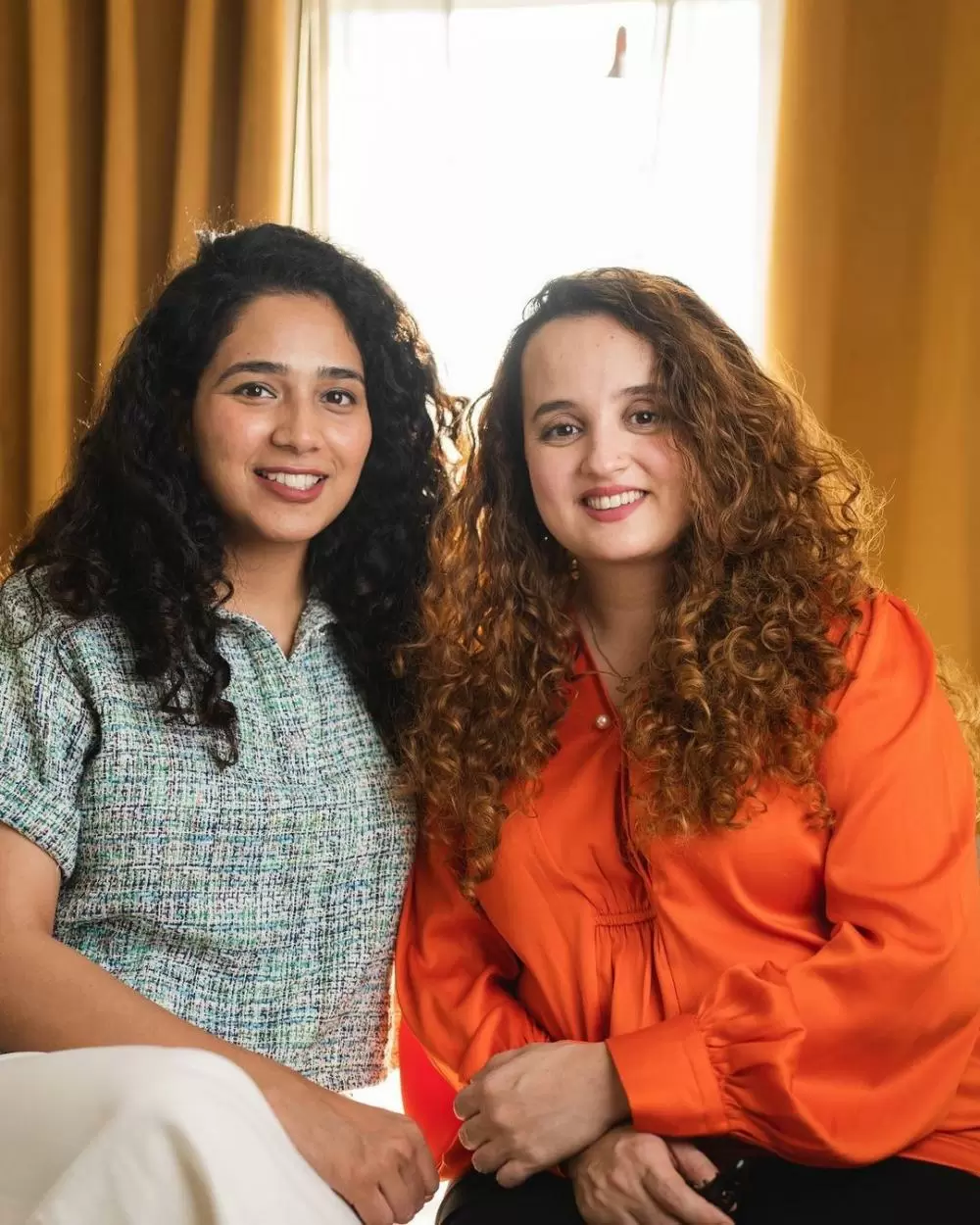 Hinshara and Yuba complement each other and contribute to the growth of the brand
Yuba grew up in the bustling city of Mumbai, and has her own private dental practice there. She attended Holy Cross High School and later pursued her dental education at Dr D.Y. Patil Dental School and Hospital in Nerul, Navi Mumbai and graduated in 2008.
Hinshara hails from a business family in Kochi. She did her Class 10 at Rajagiri Public School in Kochi, before joining Lawrence School, Lovedale, in Nilgiris, Tamil Nadu, where she completed her Class 12.
She then pursued her B.Com Honours from Christ University, Bengaluru. She was working as an Audit Assistant at Deloitte, when she connected with Yuba and started Manetain.
"For me, the most important aspect of working with Yuba is the mutual trust and respect we have for each other. Despite the age difference, we have developed a great bond and work as a family," says Hinshara.
"We both bring different strengths to the table, which makes our partnership even stronger. At the end of the day, we know we can count on each other and that is what makes our work so fulfilling."
Yuba's science background helped in the initial research about the products and she recounts how it all unfolded.
"In 2016-17, I discovered the curly girl method (a hair care routine designed by author Lorraine Massey), but unfortunately those products were not available in India. I had to source them from the US or UK, which involved a lot of shipping charges and was quite expensive," says Yuba.
"This is when I realized the lack of curly hair products in the Indian market and decided to take action." Yuba confesses she always struggled to maintain her hair since her younger days.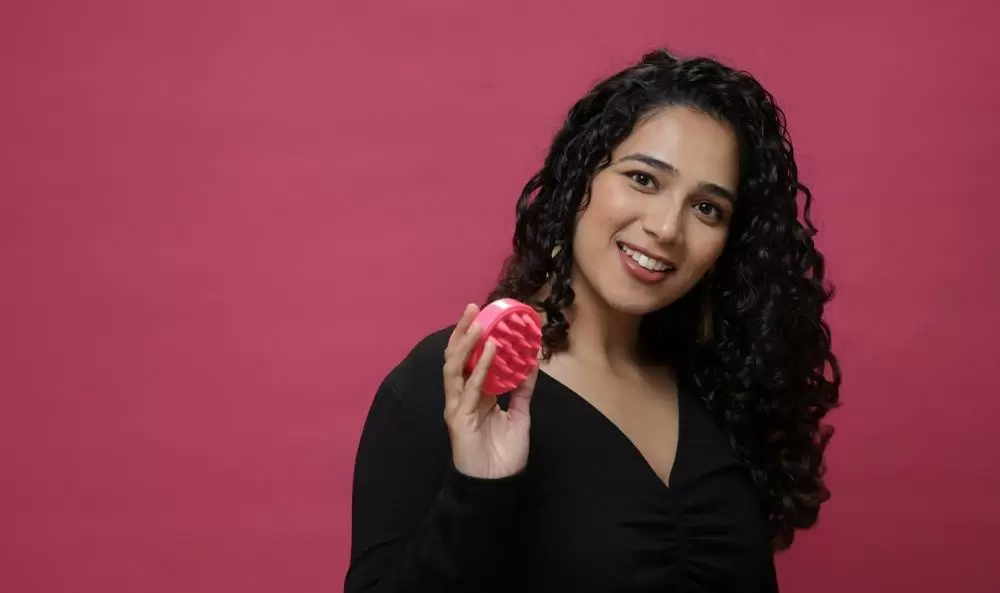 Hinshara and Yuba both endorse Manetain products in their digital ads
"During my college days, I faced a lot of teasing and ridicule because of my hair, which was quite tough. Although it was better during my school days when we tied our hair back, it was a different story altogether when I would try to flaunt my curls at functions and events, and people would make snide comments.
"I vividly recall an incident from my high school days when I wore my hair open in a half ponytail for a special occasion. During my Hindi class, the teacher noticed my curls and took out his tiny comb from his pocket.
"He jokingly placed it on top of my head and remarked, 'What if I try to put it inside your head? I would never be able to find it again!' This comment hurt me deeply, and I felt angry and frustrated."
When Yuba and Hinshara decided to take the plunge into making curly hair products, they treaded cautiously, starting with accessories.
"To bring our vision to life, we reached out to a local tailor and enlisted his services to stitch the hair accessories. Our first step involved designing hair accessories made from silk and satin. In October, 2018, we launched Manetain via Instagram," says Yuba.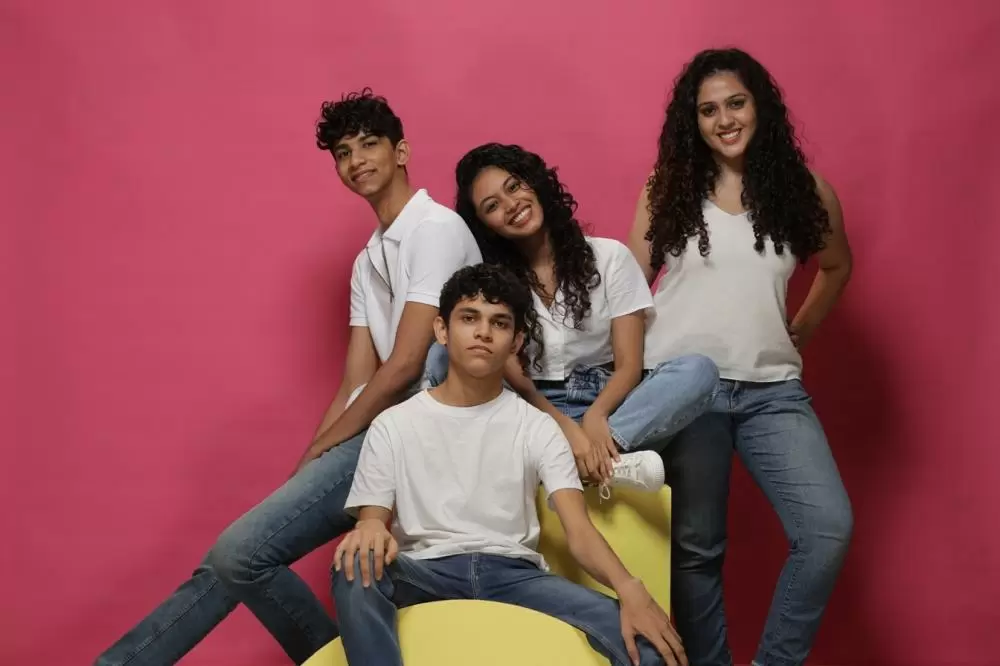 Manetain products initially found buyers among the Whatsapp community that both Yuba and Hinshara were part of
"We introduced a hair cap made from flaxseeds, which received excellent reviews. As we were already a part of the Whatsapp community of curly haired people, we did not have to look far for customers, and the response we received was overwhelming."
Hinshara adds, "We also created a revolutionary product - a microwaveable heat cap made from flaxseeds. When microwaved for three to four minutes, this heat cap could retain heat for an impressive 30 to 40 minutes."
"Our flagship product starts at Rs 150 for scrunchies and goes up to Rs 2,240 for the highest-end head cap.
"Our heat cap is designed to provide a salon-like solution and deep conditioning experience for curly hair. As part of the curly hair method, it is recommended to use a hair mask once or twice a month to reduce dryness and brittleness."
In the very first financial year, in less than six months of operations, they crossed a turnover of Rs 20 lakh.
Initially, they did not actively engage in marketing efforts as they were already part of a community with a large following, which resulted in significant organic sales for the first two years.

"Later, in order to expand our reach and continue growing, we began leveraging social media platforms and outsourced our performance marketing and social media management to a dedicated team," says Yuba, who is married to Romin Aga, a businessman, and has three children Ridaan Aga, 11, Aisha and Emir Aga ( Twins ) aged 6.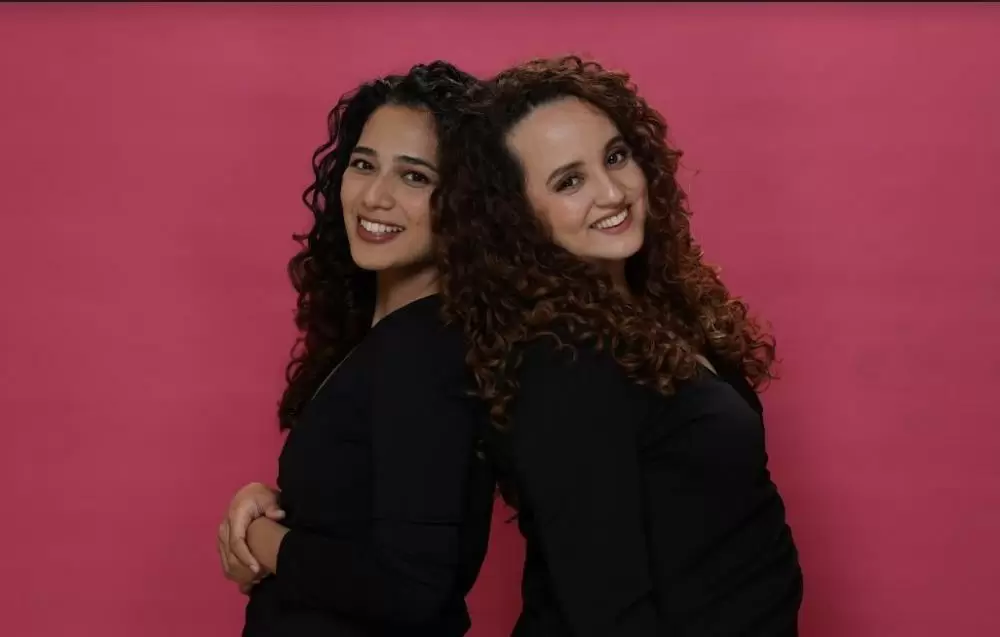 Around 60% of Manetain sales happen on the company's website
Manetain secured an investment of Rs 75 lakh from Aman Gupta on Shark Tank India in early 2023.
"Our revenue streams are diversified across multiple channels. We earn 60% of our sales through our website, 30% through third-party websites such as Amazon, Flipkart, and other similar platforms, and 10% through partnerships with salons," says Hinshara, who is also involved in the family business of manufacturing PVC pipes in Kochi.
"As a firm believer in time management, I allocate my efforts accordingly and give my all to both of my business ventures. For me, dedication and time management are key to effectively managing my businesses." Go for it, girls, the world is your oyster! - ©
TWL
Wish to share your story?
Trending Now: