He started with a 98 Sq Ft Burger Outlet That's Grown Into a Rs 60 Crore Turnover Multi-City Chain
Sofia Danish Khan
&nbsp | &nbsp New Delhi
17-February-2023
Vol 14&nbsp|&nbspIssue 7
Born into an army family, and sent to a residential army public school at age 13 where he studied till Class 12, Kabir Jeet Singh's parents might have wanted their son to join the Indian army.

But by the time he had finished his BBA, Kabir realised that army life may not be his cup of tea. The family did not stand in his way and encouraged him to pursue his dream.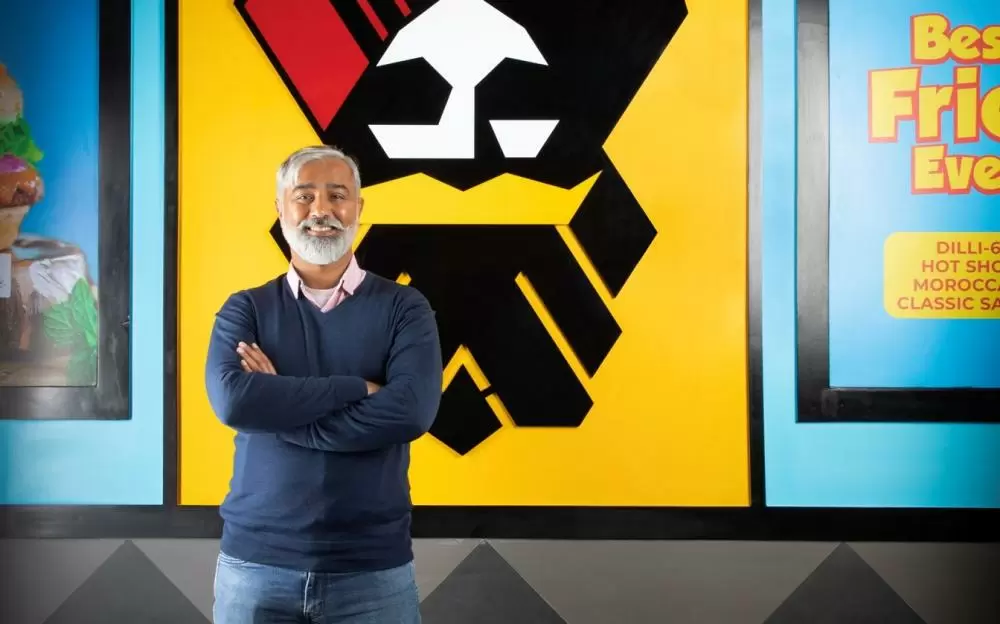 Kabir Jeet Singh started Burger Singh from a 98 sq ft outlet in Gurugram in 2014 (Photos: Special Arrangement)
"Every father has a dream that the son does better than him. And my father was already an over achiever (he is a retired Lt General) and to compete in that realm was next to impossible. So, I chose a different path for myself," says Kabir, founder of Burger Singh, one of India's leading burger chains.
"I also realised that I am too enterprising to be restricted by the rules and regulations of the army. I wanted to live like a free bird. That's why I decided not to join the army."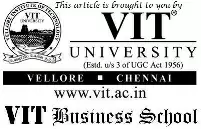 After working in the corporate world for about four years, Kabir went on to do his MBA at University of Birmingham in UK. There, he worked part-time in a burger outlet, where customers loved the burgers he made for them and began calling him 'Burger Singh'.
A few years later, back in India, Kabir would go on to launch a burger outlet at Gurugram by the same name in 2014. Started with Rs 15 lakh, Burger Singh has today grown into a 100+ outlet burger chain spread across 14 states with a turnover of Rs 60 crore.

"I registered my company Tipping Mr Pink Pvt. Ltd and recruited an old school friend, Nitin Rana, who had been with Pizza Hut since 2003. He brought with him tremendous experience. The first store had no tables and we focused on deliveries," says Kabir, tracing the journey of Burger Singh from a 98 sq ft space outlet at Suncity Business Tower, Golf Course Road, Gurugram, with just three employees.

Kabir, a handsome man who rocks the salt and pepper look, introduced his whacky burgers with a Punjabi tadka to them. Their burgers have quirky names like Chicken Udta Punjab, Amritsari Murgh Makhani, Chicken United States of Punjab, and Chotu Singh Burgers.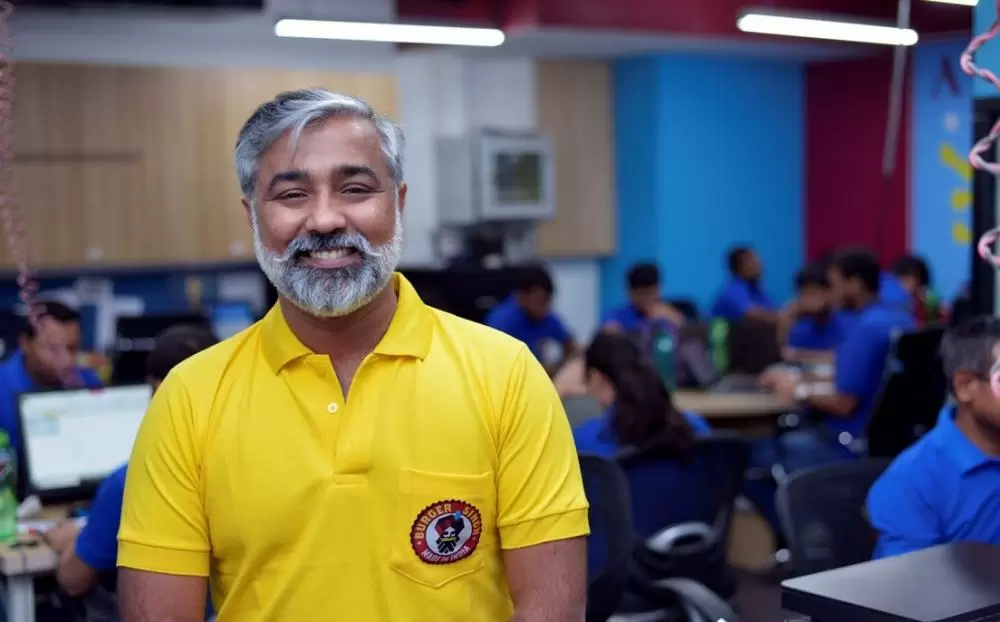 Kabir made larger burgers with Indianised flavours to differentiate from competitors
"We started with 28 varieties of burgers, each representing the flavour of an Indian state. Our burgers were priced from Rs 150 upwards." Their prices were high compared to global brands that offered burgers at much lower prices.
"We didn't want to enter into a price war with McDonald's because they were the clear winners (on the price front). The strategy worked well," says Kabir, explaining how they built their brand identity.
"Compared to other brands, Burger Singh burgers were larger in size and had an Indianised flavour which is our USP as well." They decided to set up more stores and quickly expand with a focus on deliveries.
Their first store was opened on November 1, 2014. Within the next six months, he launched three more stores in different parts of Gurugram. "By September 2015 all our stores became profitable. Becoming profitable in such a short time was unheard of in the restaurant segment," says Kabir. Burger Singh mopped up revenue of Rs 3-4 crore in the first year.
Kabir got married to Aneez Mehta, who is a marketing consultant, in 2015. The brand continued to grow through word of mouth and the company raised $1 million in three tranches from Ashwin Chadha and other angel investors for further expansion.
"In 2017 Swiggy and Zomato entered the market and we lost the edge of being a delivery focused restaurant. Swiggy and Zomato were market disruptors and made us rethink our strategies and business plans," says Kabir, who started a dine-in restaurant in 2018 which didn't do well.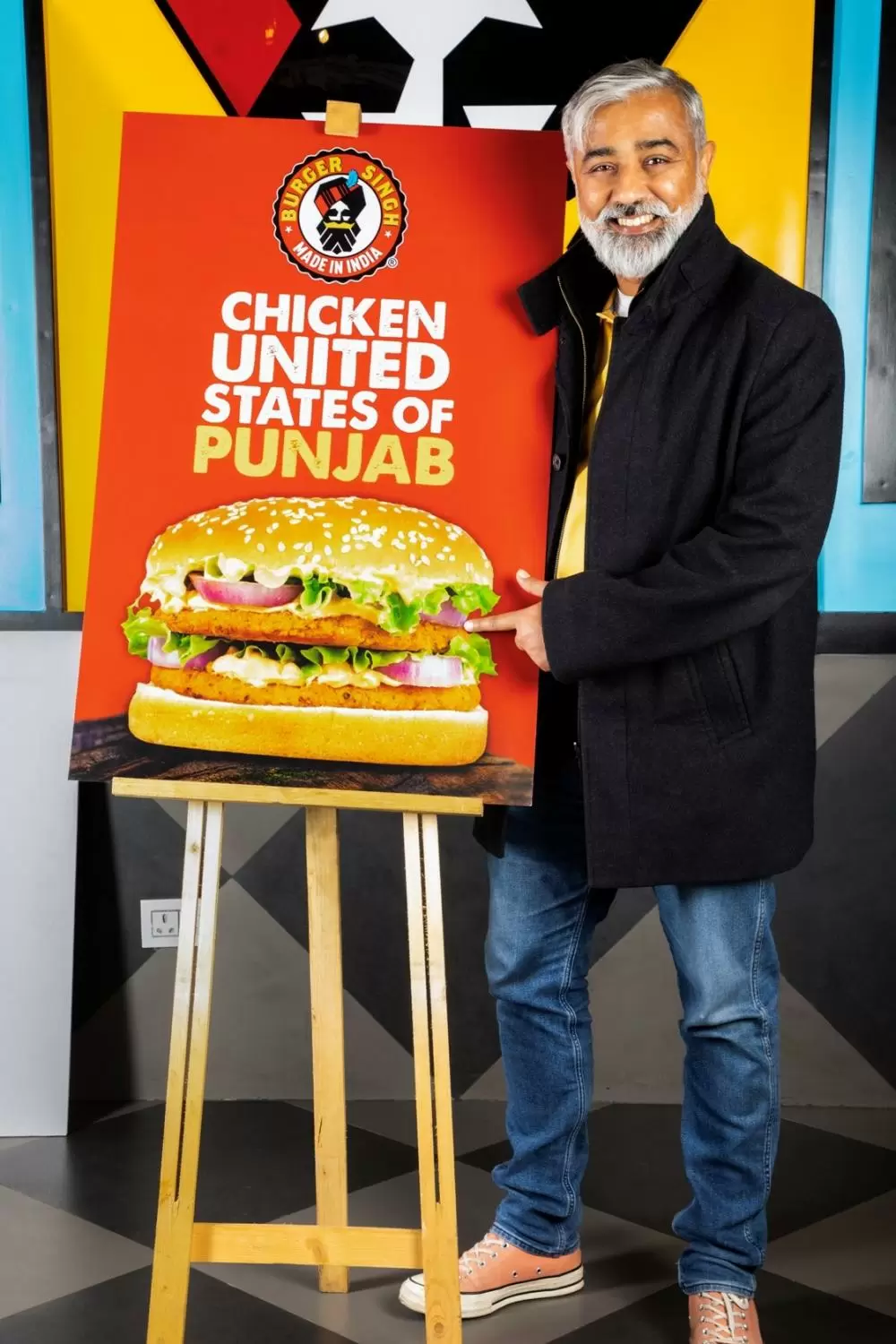 After Swiggy and Zomato entered the scene, Kabir decided to venture into the QSR space
Kabir decided to expand through the QSR (Quick Service Restaurant) model and by offering franchises. He raised around Rs 38 crore from investors, who had faith in the brand. But before they could open their new stores, the Covid pandemic hit the nation and the process was delayed by a few months.
As the lockdown eased, they started opening their outlets and in FY 2020-21 their turnover touched Rs 21 crore, which was higher than their previous year's turnover of Rs 12 crore.
"During Covid we had a great growth and did not suffer too much unlike other businesses. This year we hope to cross Rs 100 crore," says Kabir. Today, they have a presence in 54 cities across 14 states, with Delhi-NCR alone accounting for 34 outlets. More than 60% of their outlets are franchise owned.
Ask him about his hobbies, Kabir laughs and says, "Burger Singh takes up all my time and I have no time for anything else. In fact we have no kids but a dog who is an adorable addition to our family. I feel I am a Gurugram resident, as I have lived here for 12 years and that is the longest time I have ever stayed in any place."
But he goes nostalgic as he reminisces his days at Army Public School, Dagshai, a beautiful hill station in Himachal Pradesh, where he studied up to Class 12. Most of the students were children of army officers, and their ambition was to get into the army.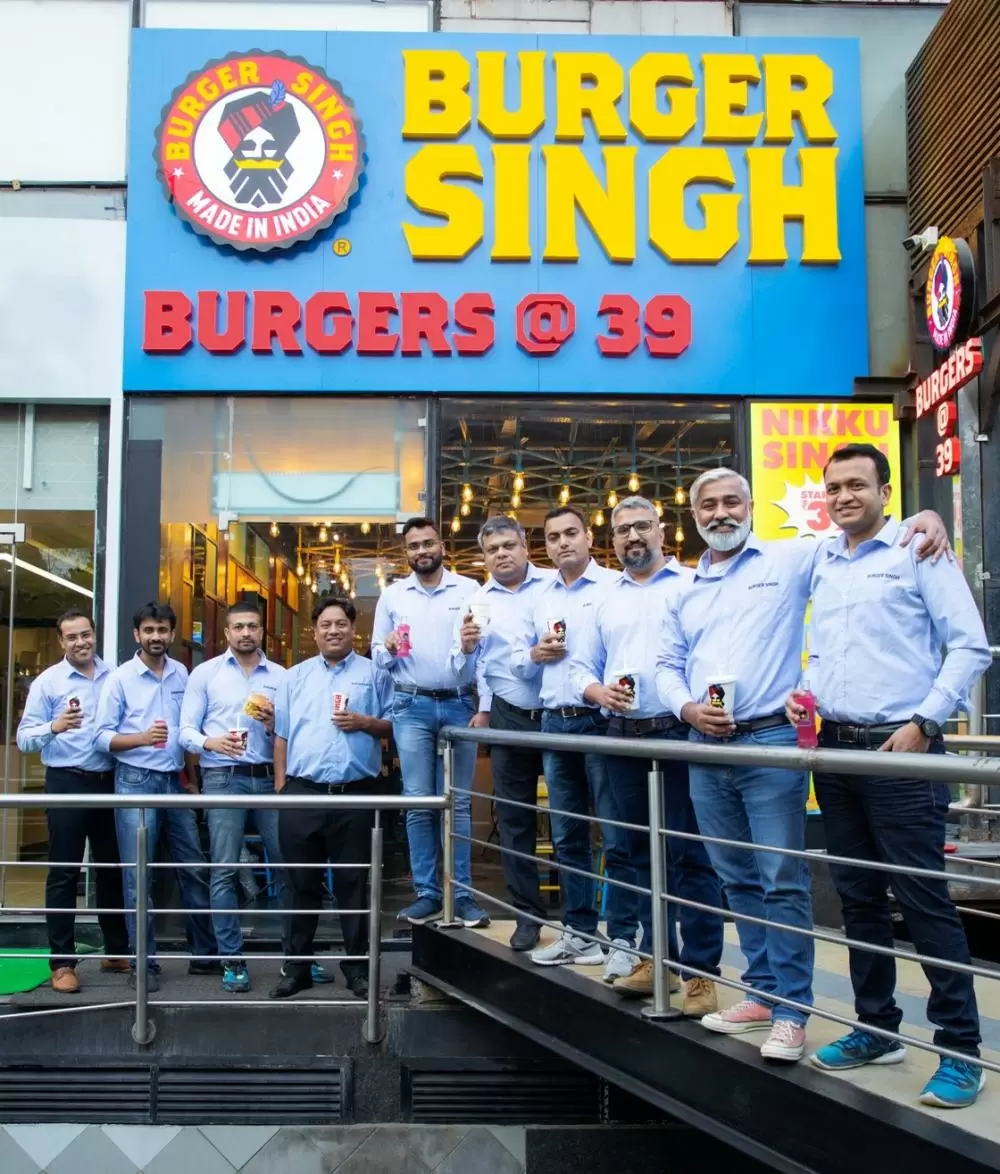 Kabir with his team of employees posing in front of a Burger Singh outlet
"The school was a feeder unit for the Indian army, where the entire focus was to prepare us for the army. I learnt great lessons and made some wonderful friends there," says Kabir.
"We woke up at 5.30 am and did physical training, running up and down the hill. After breakfast we attended school and then post lunch we indulged in sports for about four hours daily. We were trained in horse riding, climbing, athletics, tennis, and badminton. I can say that school life helped me become what I am today."
Kabir later did his BBA from Post Graduate Government College, Sector 11 in Chandigarh and graduated in 2002. After working in a few companies in the sales field, he also set up a company that trained people in sales, before going to the UK in 2006 to do his MBA.
Later, from 2008 till 2011 he worked in a company in London that was into beverages and petrochemicals.
"All this while I would come back to India quite often and the feeling was strong that I wanted to start something of my own," says Kabir, who finally came back to India in 2011 and after working in a pub chain in Delhi for about a couple years started Burger Singh. And the rest, as they, is history. - ©
TWL

Trending Now: