How they built the Rs 77 Crore turnover Archies Brand from a Humble Store that Sold Posters and Song Books
Sofia Danish Khan
&nbsp | &nbsp New Delhi
03-February-2023
Vol 14&nbsp|&nbspIssue 5
Anil Moolchandani was a 19-year-old fresh graduate from Hindu College, Delhi, when he started the first Archies store in Kamla Nagar, Delhi. From selling song books and posters of popular actors, Anil went on to build Archies into a pan-India brand that became synonymous with greeting cards.

Today, the Archies brand led by his son Varun Moolchandani, 42, who joined his father in 1999, has about 300 stores across the country with a product portfolio of 5000 SKUs that includes gifting items in the categories of beauty care, costume jewellery, soft toys, mugs and chocolates.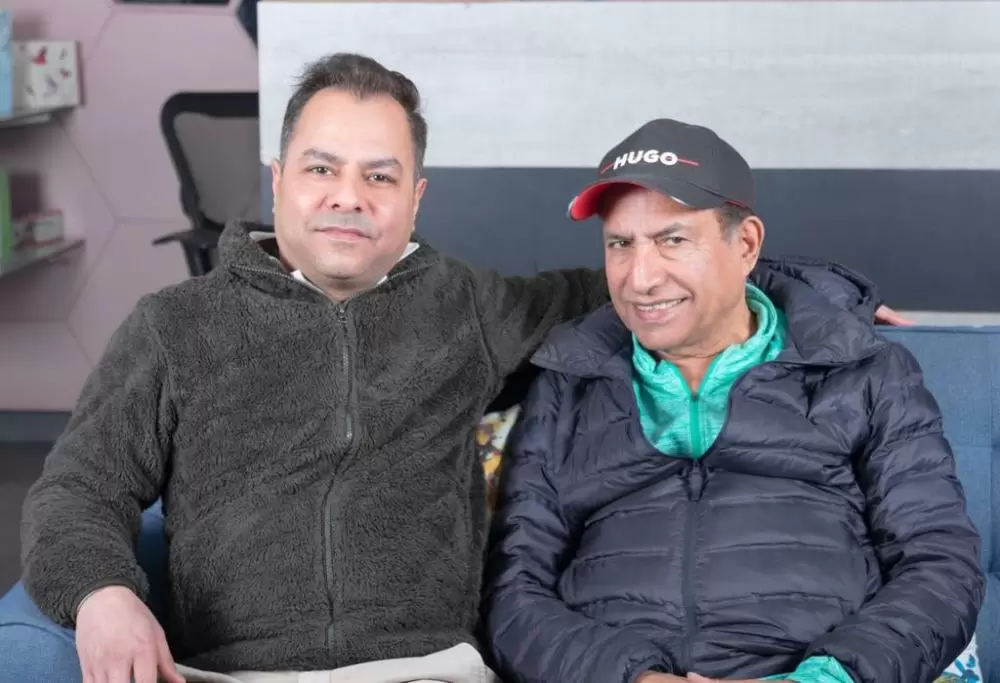 Anil Moolchandani (right) started the first store of Archies in Kamla Nagar, Delhi (Photos: Special Arrangement)

Out of the 300 stores, around 150 are company owned stores and the rest are franchisees. Archies achieved a turnover of Rs 77 crore during 2020-21, which was a fall from the previous year's pre-Covid turnover of Rs 101 crore.
"All our stores were shut for 10 months during the pandemic and our business was hit hard," says Varun. "We have now bounced back and we are expecting to close at Rs 100 crore this year."
The brand has begun to focus on increasing its digital presence and has tied up with major e-commerce websites such as Amazon, Myntra, and FirstCry, where they have showcased about 1500 SKUs.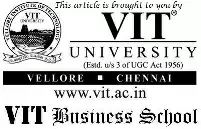 "We also have exclusive tie-ups with many consumer brands. For example, the Mamaearth gift sets available with us are exclusive and are not available anywhere else.
"We are working towards opening more stores on high end streets. Earlier we focused on opening stores in malls, now our focus is on standalone stores. We have realised that consumer behaviour is changing and thus we must change too. We are focusing on North India currently."
The success of Archies has been its ability to innovate and reinvent constantly, and keep hitting the market with new products.
Varun recounts the rise and growth of Archies from a single store in Delhi in 1979 to a multi-outlet chain, constantly evolving with the times, introducing new products regularly and expanding across the country.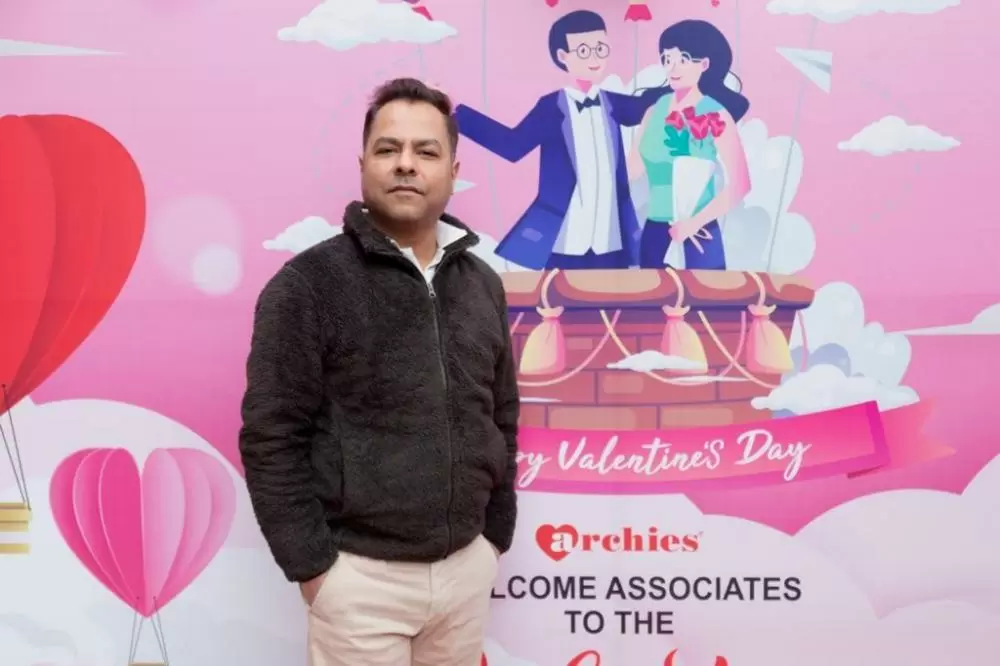 Varun joined Archies in 1999 and soon introduced new products

His father had just graduated from college and was working as a helper in a saree shop when he came up with the idea of selling songbooks targeting the youth of that time.
"Like all youngsters in those days, my father too was fascinated by English songs and Hollywood stars," says Varun, tracing the journey of Archies from a humble outlet in Kamla Nagar.
"The first store of Archies sold songbooks that contained the lyrics of popular English songs of that era. They became a rage among the youth, who couldn't follow the lyrics due to the western accent and the songbooks helped them.
"He also sold wall posters of Hollywood stars, pop singers like Michael Jackson and many more." In the course of time, Anil introduced posters of cars, Disney characters, funky stationery, photo albums, calendars, and planners and slowly built the brand of Archies.
"All of them were targeted at the youth and their desire to have different yet funky things. After some years, he launched stores in Daryaganj and Greater Kailash Market in Delhi," says Varun.
As the Archies products became popular, enquiries starting pouring in from South India, Maharashtra, Punjab and Rajasthan, and soon the company set up a network of distributors to meet the demand.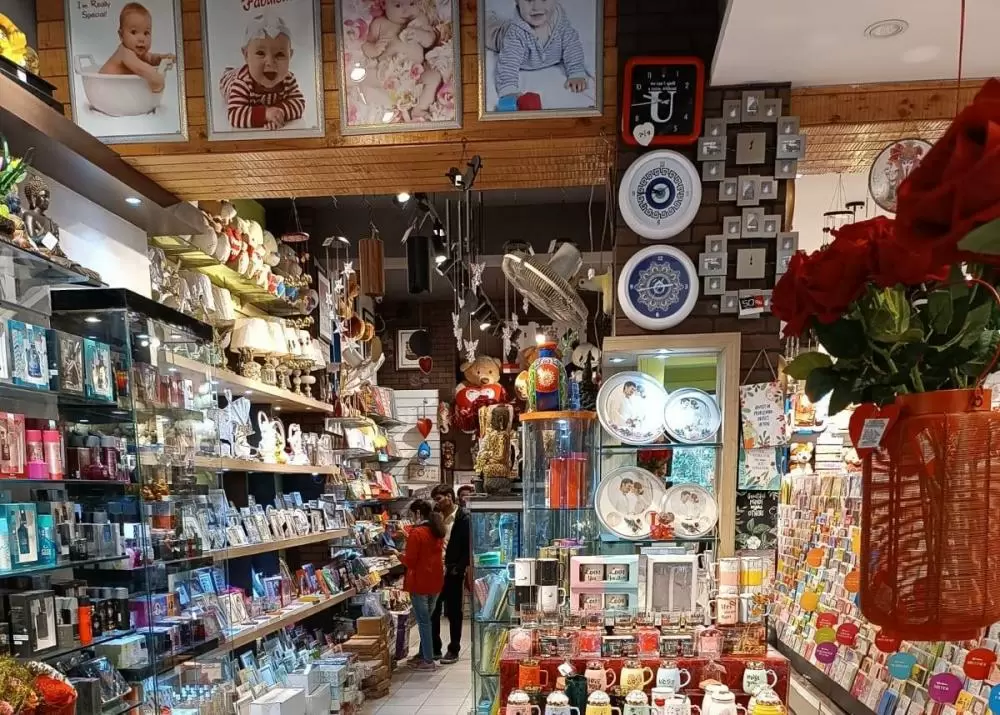 Inside view of an Archies Gallery
Even as the business was growing, Anil was keen on setting up a flagship product for Archies that would become synonymous with the brand and hit upon the idea of launching the greeting cards in 1983.
Initially, he created cards for Holi, Diwali, Rakhi and New Year. "With this, he wanted to create a product that was in sync with the culture of the country," says Varun. "He started with a small distribution network, and spread across the country. Archies greeting cards became a huge hit."
In the early 1990s, Valentine's Day became popular in India and Archies seized the opportunity and introduced Valentine cards. Young people from around the country picked up their cards that came with romantic verses to express their love to their sweethearts.
The 90's also witnessed the increasing popularity of special days like Father's Day, Mother's Day and Daughter's Day, which led to rise in the sales of Archies cards. During this time, the company also introduced new products such as caps, mugs, photo frames and soft toys.
Archies became a public limited company (from a private limited) in 1997 and two years later Varun joined the company.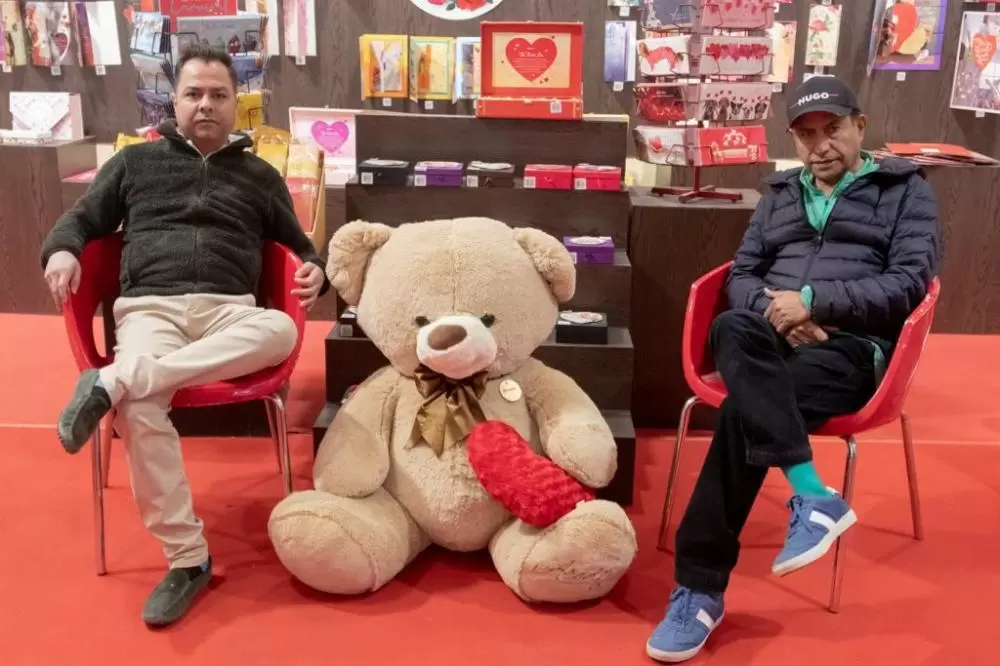 The father and son duo has stayed on its toes to keep the brand relevant to changing consumer preferences
Varun finished Class 12 from Modern School, Barakhamba Road, Delhi, in 1997, and was doing his BBA from IILM University, Gurugram, when he joined Archies in 1999.
"I joined Archies while I was still pursuing my education," recalls Varun. "My starting salary in the company was Rs 10,000. Our turnover was around Rs 20 crore then." He went on to add more products.
"For the very first time, I launched the Archies range of perfumes for boys and girls. Our perfumes were specially imported from Turkey. Our clientele lapped up the perfumes," says Varun.
"We tied up with luxury brands like Pierre Cardin and Luxor and sold their pens. We began to sell chocolate brands like Mars, Hersheys, Ferrero Rocher, and also electronic items."
Varun elaborates about the shift in consumer preferences, and explains how Archies stores have managed to stay relevant even in the present times when people simply wish each other on Whatsapp during festivals and also on other special days.
"We still have some very loyal consumers who would hand pick the cards on special occasions. There are three types of cards – I love You, Birthday and Anniversary cards - that always do well," he says. "So we have worked on them, improved their size, quality and made it an aspirational product that can be treasured by the receiver for eternity.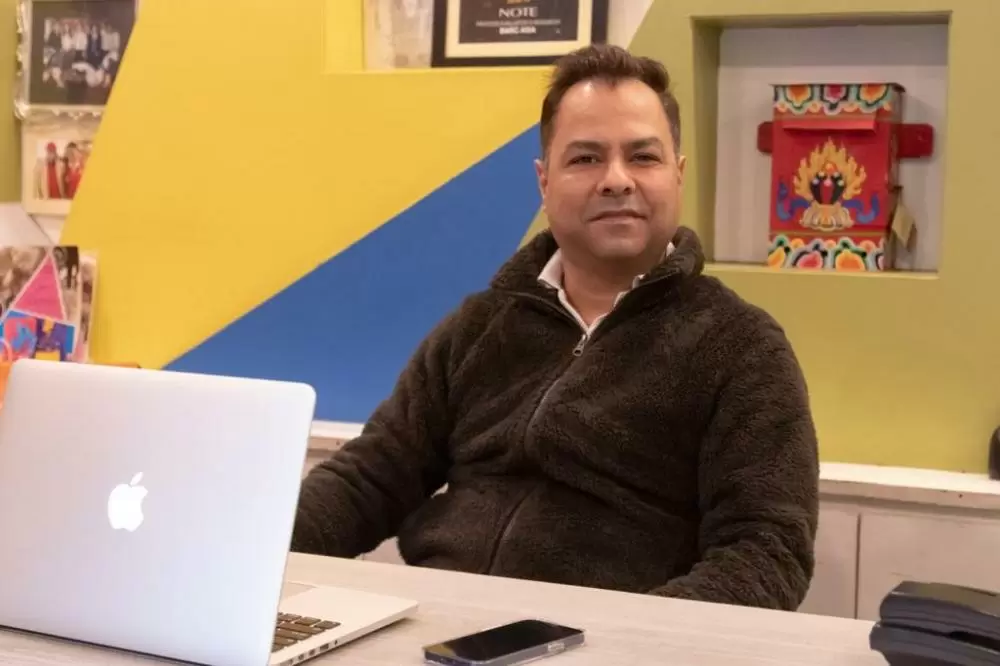 Varun says that there are still loyal customers for their greeting cards that give a human touch
"We have also introduced a greeting card gift set that consists of 24 cards for just Rs 500. It is an assortment of cards with thank you card, best wishes card and birthday cards and the likes. Just adding this to any gift or gifting them on any occasion can lend it a beautiful personal touch to the moment and the occasion." The greeting cards still account for 20% of their total business.
Varun's father is still involved in the business and takes care of the design and creative aspects of the brand.
His wife Nerru Moolchandani runs the house and also takes care of their Kamla Nagar store. The couple has two daughters, Riana, 10, and Naira, 6. - ©
TWL
Wish to share your story?
Trending Now: