How a Punjabi Man Built a Real Estate Empire worth Rs 600 Crore in UK - A Story of Rags to Riches
01-February-2023
Vol 14&nbsp|&nbspIssue 5
In 2002, Tejinder Singh Sekhon came to London at the age of 22, like many other Punjabi youth in that period who looked at UK as a land of opportunities.

For Tejinder, hailing from a village in Punjab, where he had studied in a Punjabi medium government school and later graduated in history and political science from a college in Ludhiana, UK turned out into a happy hunting ground where he has made a fortune.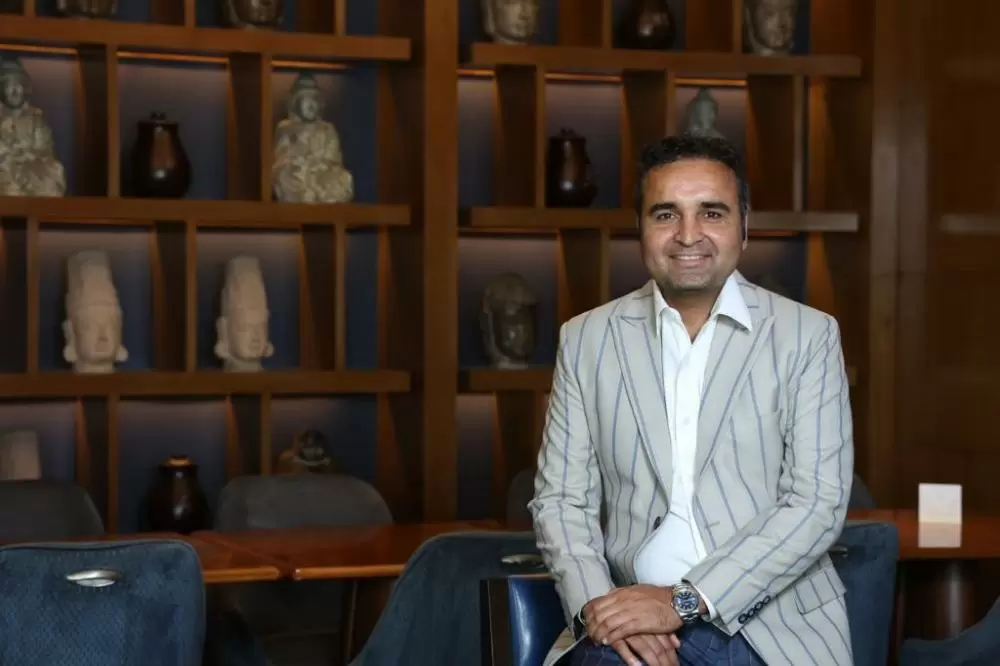 Tejinder Singh Sekhon set up his real estate company in 2015, which now has assets worth Rs 600 crore (Photos: Special Arrangement)

Starting as a labourer digging building foundations, while also washing dishes in a Spanish restaurant and then going on to become a van driver, Tejinder started his own liquor distribution business, before turning his focus on real estate and becoming a builder and developer.
Today, he owns properties with a net worth of £60 million (Rs 600 crore), which yield an annual income of around £3 million (Rs 31 crore).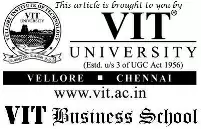 His company, Redsky Homes Group buys land, constructs residential flats, and rents it out. On an average, they build 30-50 flats every year in and around London.
Tejinder, along with his two elder sisters, were raised by his mother Surinderpal Kaur Sekhon, amidst a lot of struggles and hardships, after his father died in 1984 when he was just four years old.
"The irony is that I lost my father due to alcohol, but I become successful in London through the liquor business," says Tejinder, who claims to be a teetotaler. "I can proudly say that I never tasted alcohol despite being in the liquor business. At the back of my mind, I always wanted to get out of the business.
"Whenever I had to go for wine tastings, I would just smell the wine and not taste it. The liquor business also took a lot of my time, whereas with the property business, I get to spend more time with my family and see my sons growing." He sold his liquor business in 2014 and started Redsky Homes Group in May 2015.
Tejinder was born in Barundi, a village in Punjab located about 25 km from Ludhiana. His agricultural family depended on the income from their two-acre farmland.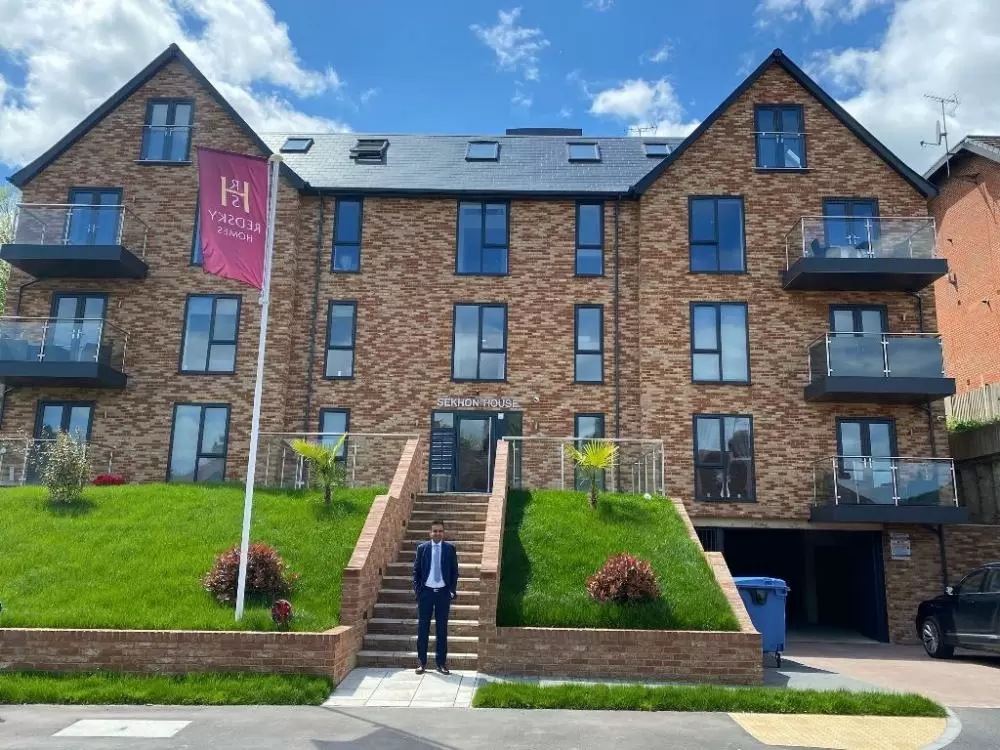 Tejinder in front of one of their properties in UK
After his father's death, his mother began to look after the farm, besides taking care of her three young children.
"She is a woman with self respect, never made complaints and never expected anything from anyone, despite the hardships that life gave her," says Tejinder, turning emotional talking about his mother.
Tejinder started helping his mother in the farm along with his sisters from the age of eight. He also looked after the cattle and even started trading in cattle.
"I remember the first time when I bought three calves and then sold them for a profit of Rs 1200," says Tejinder. "I worked in the morning, attended school, and then came back and worked in the evening again.
"I got less time to study because of my responsibilities. This was also the time when my sisters started weaving dhurrie and stitching at home, in an effort to increase the family income."
Tejinder completed Class 12 in 1997 from the government school in the village and went to GHG Khalsa College, Gurusar Sadhar, Ludhiana, to do his BA in history and political science.
"It was a Punjabi medium college and I travelled in a bus daily to reach the college. I took the defence services exam after graduating along with many of my rural buddies. But I couldn't clear the exam," says Tejinder, who left for Hong Kong in 2001 in search of a job, but returned within a few months since he couldn't find any employment there.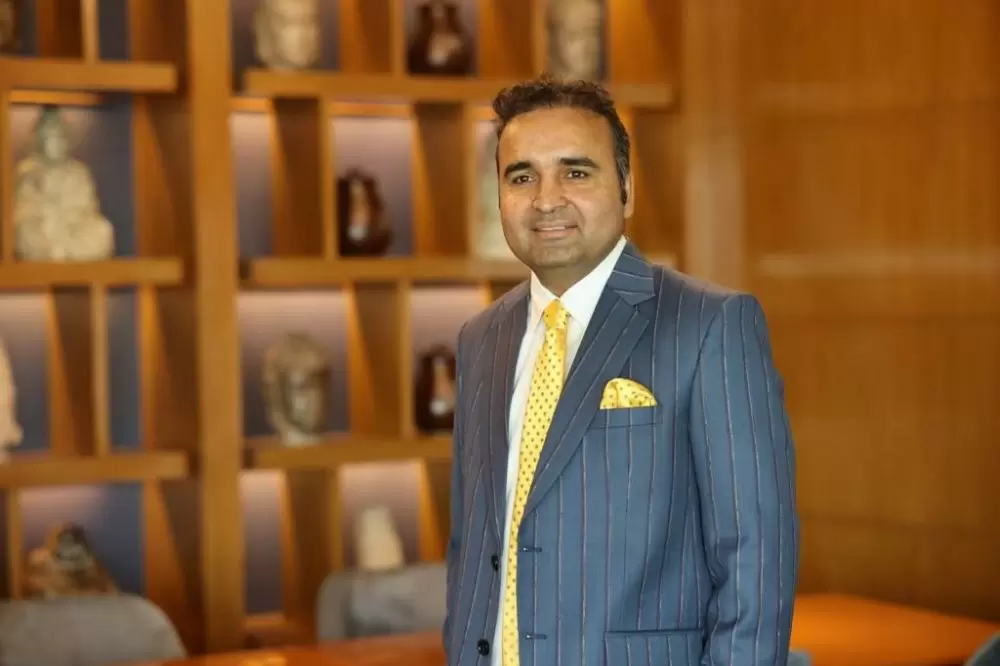 Tejinder sold the family's two-acre land in his village and left for UK in 2002
His two sisters got married in 2000 and 2001 respectively and the family spent its entire savings and sold their two-acre farmland to meet the expenses of the second wedding.
Tejinder remembers, his voice choking with emotion, how the villagers exploited their dire need for money to conduct the wedding and bought the land at a cheap price. He is yet to come to terms with the sale of their land.
"I still have this pain deep in my heart, as our land is like a mother to a farmer," he says. In 2002, Tejinder left for London in search of greener pastures.
He landed in Southall, a suburb of London, where he initially used to earn £40 (Rs 4000) daily digging building foundations and lived in a shared accommodation paying a weekly rent of £60 (Rs 6000). He also worked three days a week as a dishwasher in a Spanish restaurant, where he earned about £40 (Rs 4000) a week.
He occasionally ate at the Gurudwara to save money and also enrolled himself in an evening English coaching programme for three days a week.
In 2003, Tejinder joined a liquor distribution company as a van driver, where he worked for about a year. In 2004, he borrowed £3,000 (Rs 3 lakh) from a bank to purchase a delivery van and started his own liquor distribution business.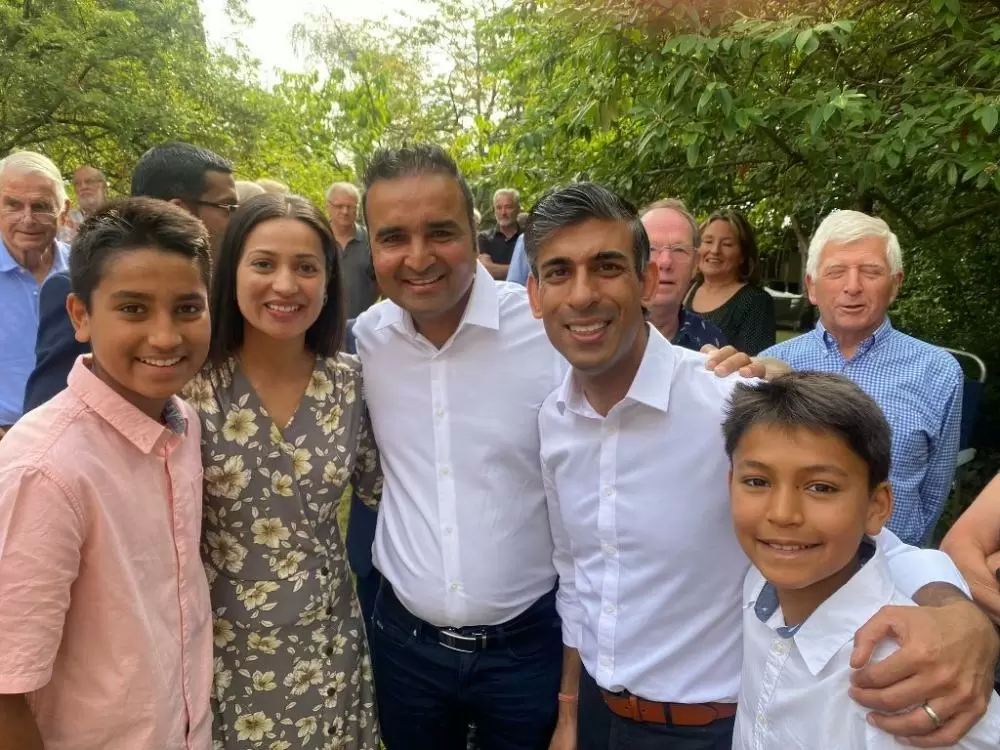 Tejinder's family with British Prime Minister Rishi Sunak
He supplied beer that came in 50-100 litre barrels and later distributed whisky, wine and soft drinks, all of which came in bottles. At that time he used to live in a rented accommodation with five other Indians.
In 2005, Tejinder bought his own house in Hounslow taking a loan, and encouraged his former roommates to move in with him. With the rent he collected from them, he repaid the bank loan.
He began to invest regularly in real estate and in 2014, decided to exit from the liquor business. "I sold it for £1.2 lakh (Rs 1.21 crore) and launched Redsky Homes Group in 2015," he says.
His company has developed many prestigious projects in and around London that majorly includes Barundi Court, Sekhon House, BMW House, Redsky Scopello, Redsky High, Redsky Rise, and Cottlers.
Their newest and most expensive project is the 'Barundi Court', which is 45,000 sq ft in size and is worth £20 million (Rs 202 crore). It is located adjacent to the Ealing Broadway Station.
Tejinder's office is also in Barundi Court, which has been named after his village Barundi in Punjab. The company has eight people on its rolls. The workers on the construction sites are outsourced.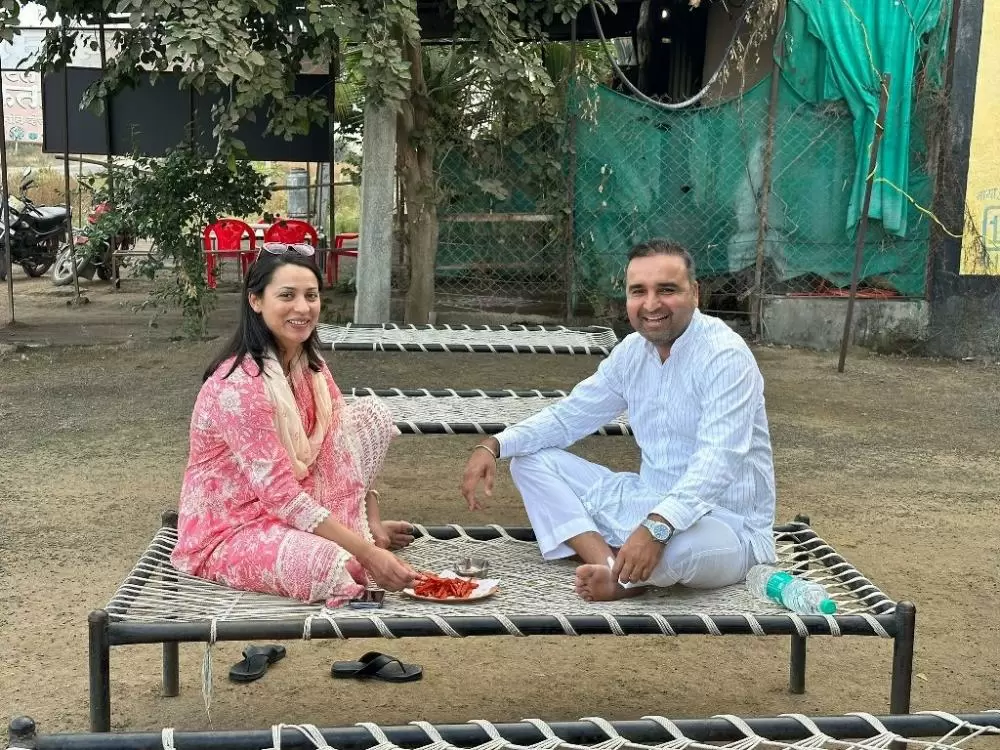 Tejinder with his wife Sukhvir Kaur Sekhon at his village in Punjab
He and his wife Sukhvir Kaur Sekhon - whom he married in 2007 - each own 50% shares of the company. They have two sons, Sehajbir Singh Sekhon, 13, and Samarvir Singh Sekhon, 11.
Tejinder has seen poverty and the hardships of life from a close distance, and strongly believes in being honest in his work and giving back to the society.
"My mother ingrained these values in me right from the beginning and still keeps me grounded to my roots. I believe that we are all puppets in this world and have been assigned our duties by the almighty," says Tejinder, who is actively involved with the Conservative Party Donors Club, UK, and the Conservative Friends of India (CFI).
Tejinder is a philanthropist at heart and has been doing lot of charitable work in Odisha and Punjab. He organises medical camps and cataract surgeries for the underprivileged people and also provides educational support to students in Punjab.
He has bought a bungalow and a farm in his native village Barundi in Punjab, and the family visits the place every year.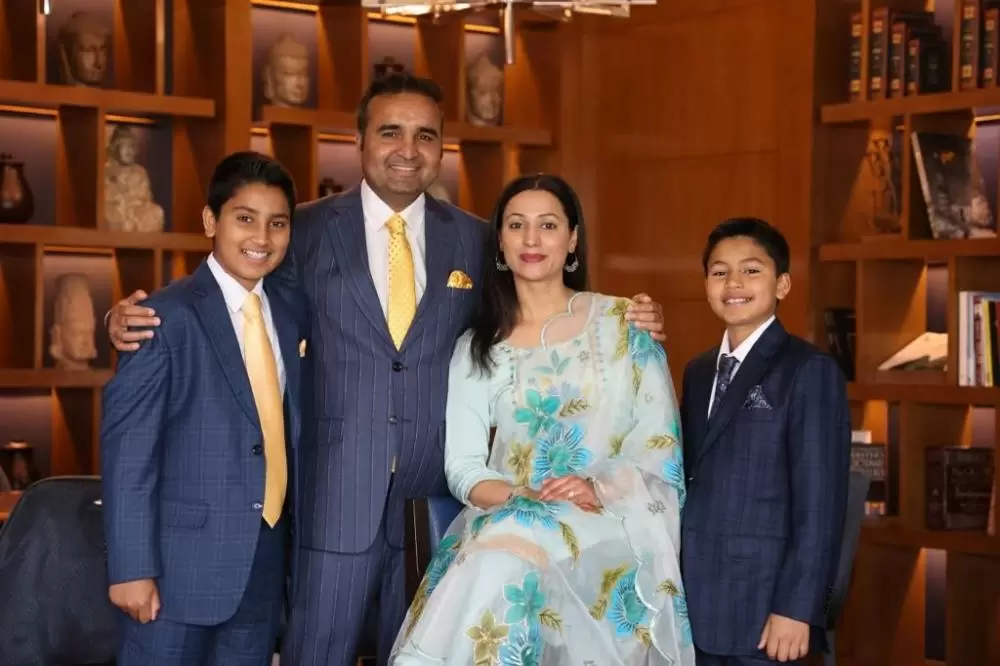 Tejinder with his wife and two sons, Sehajbir Singh Sekhon and Samarvir Singh Sekhon

In UK, Tejinder currently lives in a lavish 5000 sq ft villa in Gerrards Cross, Buckinghamshire, located about 40 miles north of Central London, with his family. It is a small historic town with easy train connections. He enjoys taking family vacations and playing hockey in the weekends.
"We have travelled to 47 countries, and my mother accompanies me wherever we go. I prefer historic and offbeat destinations," he says.
Tejinder's two cents to aspiring entrepreneurs is, "work hard since there is no other way to succeed in life." He highlights the importance of having a clear vision, making swift decisions, and prioritising your sixth sense above everything else. - ©
TWL

Trending Now: