They chucked their corporate jobs to sell samosas and built a Rs 45 crore turnover brand
Sofia Danish Khan
&nbsp | &nbsp
21-January-2023
Vol 14&nbsp|&nbspIssue 3
College sweethearts Nidhi Singh and Shikhar Veer Singh were happily married for around five years, having good jobs and earning good salaries, when they were bitten by the entrepreneurial bug and decided to start a samosa brand in Bengaluru.

Shikhar had been toying with the idea for many years, but it took him some time to convince his wife that the humble samosa, a popular street food across India, could be developed into a great brand.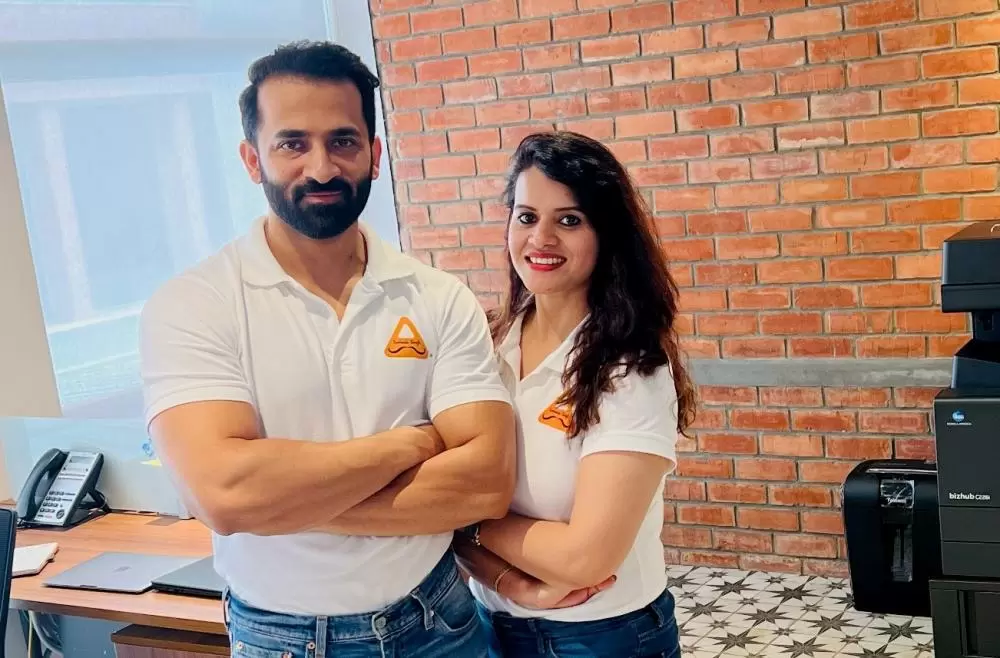 Shikhar Veer Singh and Nidhi Singh have grown Samosa Singh from a single outlet, Bengaluru based brand to a multi-city brand (Photos: Special Arrangement)

Shikhar, who holds an MTech in Biotechnology from Institute of Life Sciences, Hyderabad, eventually quit his job as Principal Scientist at Biocon, one of the largest biotech firms in India, in October 2015, and launched the first outlet of Samosa Singh in Bengaluru in February 2016.
The couple started the outlet with their savings, but soon invested Rs 80 lakh to build a bigger kitchen by selling their dream apartment that they had so lovingly watched being built.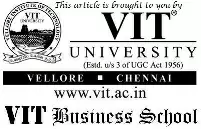 "It was a 4-BHK apartment in Yelahanka, near the airport. Since the builder was still building the house, we had customised it exactly according to our likes. We had done away with walls to create more open space, and chose the colours of the walls," says Nidhi.
However, the couple could stay in that apartment only for a day. There was an urgent need to build a bigger kitchen to meet a bulk order, and they took a bold decision to raise the funds by selling their house.
"We listed our house on Magic Bricks and it sold out for Rs 80 lakh. We needed the money for Samosa Singh, and we had the conviction that we were doing the right thing. Not even for a moment did we feel sad, since we were very confident about the business," says Nidhi.
Their confidence was surely not misplaced. They rented a 1500 sq ft factory in Electronic City and built their kitchen, which had the capacity to meet the demands of their growing business.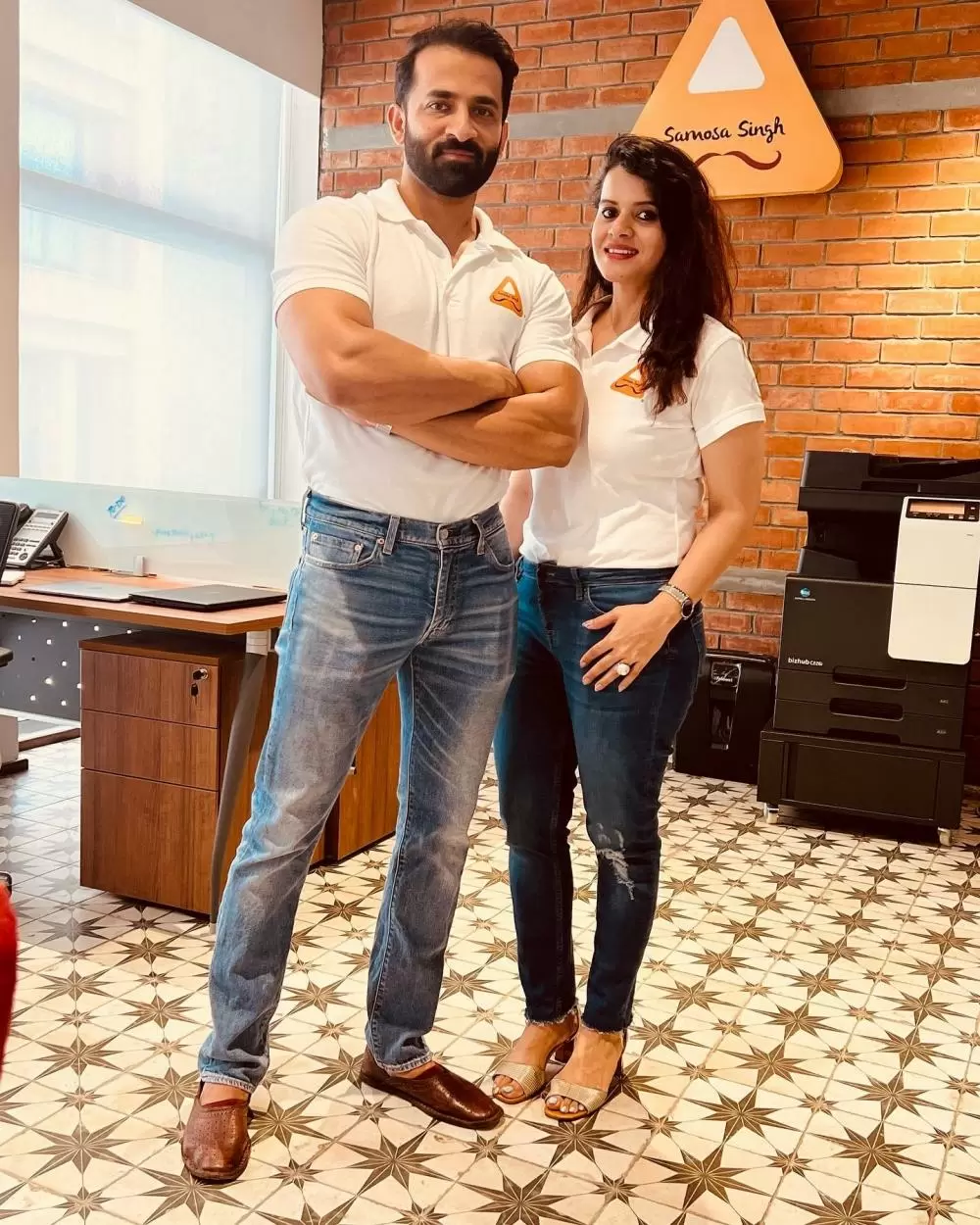 Nidhi and Shikhar did their B Tech at Kurukshetra University
Today, they have a fully automated factory in Bengaluru and with a growth rate of 4x, they are gearing to close the current financial year at Rs 45 crore, selling an estimated 30,000 samosas every month.
Both Nidhi and Shikhar, hail from Haryana. They met at Kurukshetra University, where they pursued their B Tech in Biotechnology. Nidhi's father is a lawyer and her mother is a retired government school principal. She completed her Class 12 from St Theresa's Convent School, Karnal, in 2003.
Shikhar's father owns jewellery showrooms in Ambala and Chandigarh. He finished Class 12 from SD Public School, Ambala.
Nidhi talks about how her friendship with Shikhar developed in college, "We studied in the same class, but we were very different individuals. I was vocal, upfront and a front bencher, he was a back bencher, came on a bike and a day scholar.
"We bonded over engineering drawing classes, as I was pathetic in the subject and he excelled in it. Shikhar was smart and intelligent, but not a public speaker and this is where I helped him. Our friendship evolved over time and we became close friends."
By the time they finished the course in 2007, the couple realised that they wanted to be life partners. "Although Shikhar wanted to start working right away, I told him that it will take more than just a job for him to be accepted by my father," says Nidhi.
"So he went to pursue M Tech in Biotech from Institute of Life Sciences, where only eight students are selected from across the globe in each batch. He went on to become a gold medallist and completed the course in 2009."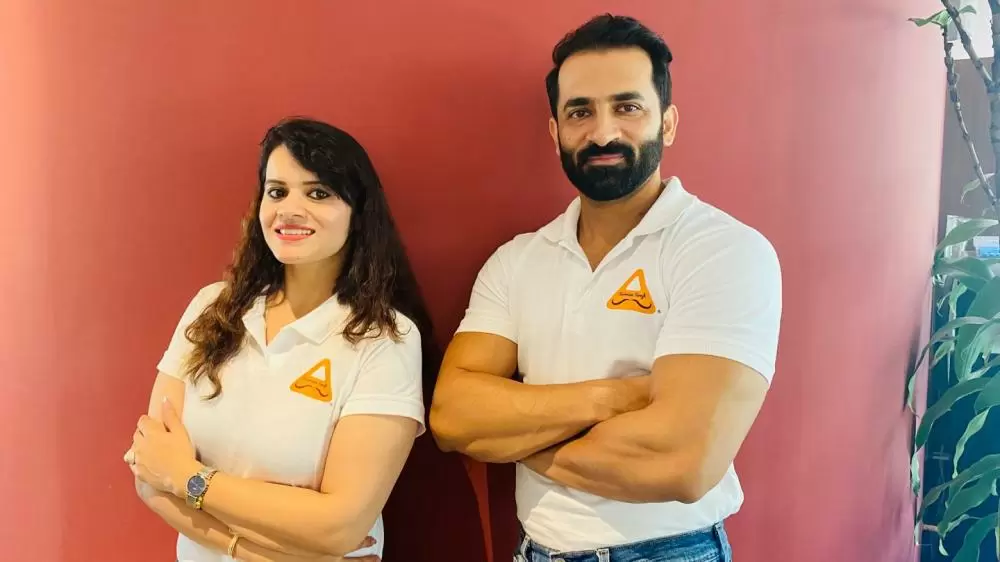 Nidhi was earning Rs 30 lakh per annum when she quit her job and joined Samosa Singh full-time
Meanwhile, Nidhi got placed in a US based pharma company, with its office in Gurugram. "Since my forte is communications and sales, I did not want to be a part of their R&D team and got selected as a Business Development Associate at a salary of Rs 17000," she talks about her corporate journey before starting Samosa Singh.
"I was their tenth employee in India and grew really fast with three promotions within a year. I was directly reporting to the founders. I attended training programs in Belgium and was flying all over the world that in two years I got four passports stamped. By the time I quit in 2017, my salary was Rs 30 lakh per annum."
Shikhar first spoke about the samosa business to her sometime in 2009 when he was doing his post graduation in Hyderabad. "I was in a meeting in our Gurugram office, when he started calling me incessantly. Worried and angry, I just said that it better be something really important," says Nidhi, giving us a sense of the passion with which Shikhar had chased his samosa dream.
"What he said just amused me. He had visited a State Bank of India branch and got the idea of starting samosa shops in front of SBI banks. I calmly told him to focus on becoming a scientist as my father would never let me marry a samosa wala," laughs Nidhi.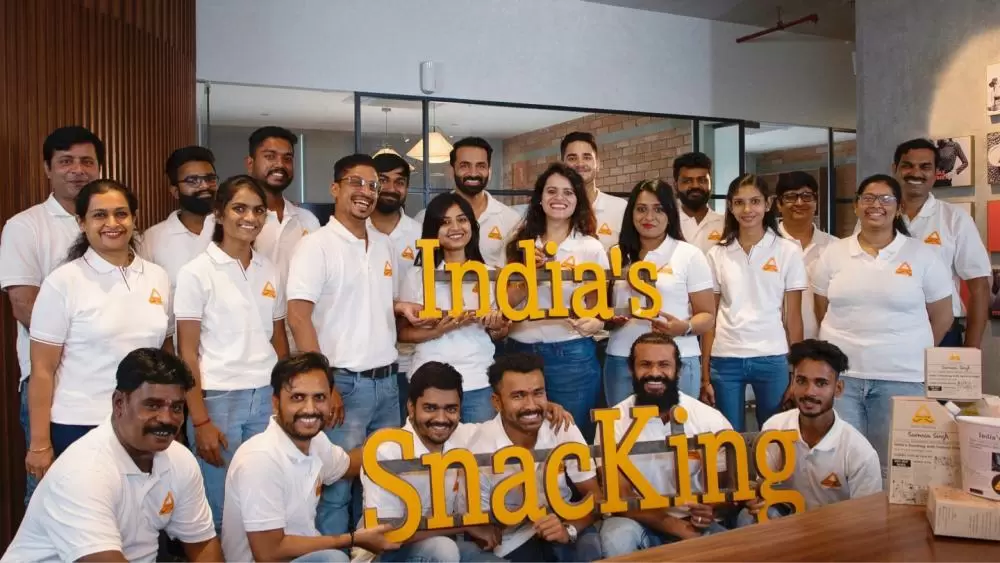 Team Samosa Singh with the co-founders Nidhi and Shikhar
"But this man came all the way to Gurugram to convince me. We went to watch Die Hard at PVR, Gold Class, and the first thing on the menu was samosa.
"From that day onwards he showed me samosas everywhere. At the airport, he showed me a small kid crying at the food court for samosa overlooking all the other delicacies on sale. It just re affirmed his faith. I told him, 'let's think about it, but not now'."
After his M Tech, Shikhar joined Biocon in Bengaluru as an R&D Scientist and worked there till 2015 before putting in his papers to start Samosa Singh. In 2010, the couple had got married and moved to Bengaluru.
Since Nidhi's job involved a lot of global travelling, she was easily able to shift her base from Gurugram to Bengaluru.
In the initial days of Samosa Singh, Shikhar had done a lot of R&D to develop the perfect samosa and had experimented with different fillings, while working on a crispy outer layer.
"We tested with many fillings and tried a lot of variations. The most difficult to crack was a crispy outer covering for fillings like butter chicken or kadai paneer," says Nidhi, reminiscing their early days in the business.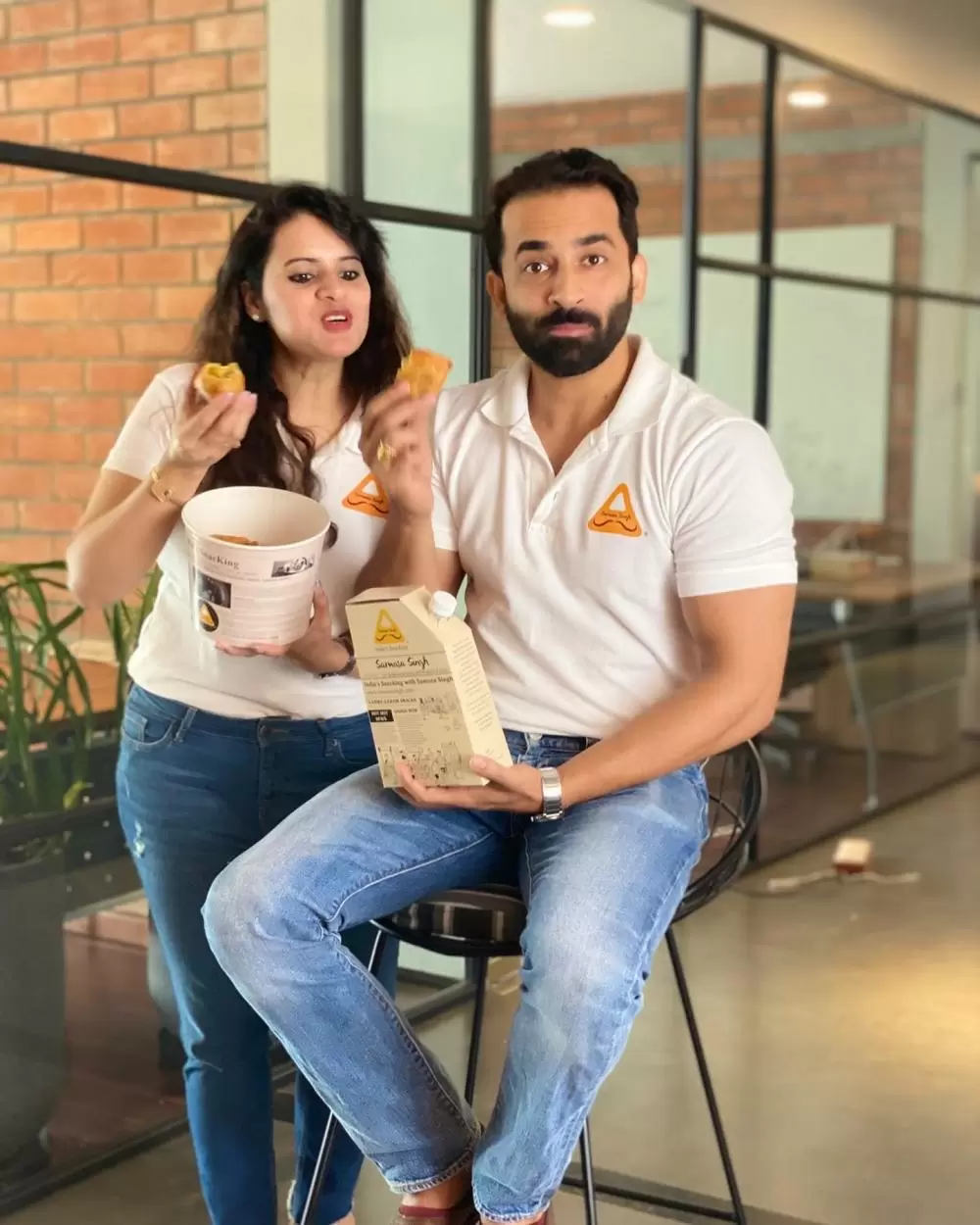 Samosa Singh is planning to open more walk-in outlets in the coming days
"So we created a different outer layer, tried variations in the dough, and changed the shape of the samosas. And voila it stayed crisp! We had hired two cooks then who didn't even have proper shoes or clothes, today they are the production heads and almost a partner in our journey." They began supplying to MNCs, airlines, and multiplexes and the sales increased year on year.
Post pandemic, they expanded into more cities. Today, they have around 50 cloud kitchens and are present in eight cities, including Mumbai, Pune and Chennai.
"We have Series A+ in the pipeline to raise funds for opening more walk in stores," says Nidhi, revealing their future plans. - ©TWL
Wish to share your story?
Trending Now: