How a Struggling Middle Class Youth hit the Jackpot and built a Rs 30 Crore Turnover Business with Influencer Marketing
Sofia Danish Khan
&nbsp | &nbsp
06-January-2023
Vol 14&nbsp|&nbspIssue 1
Hailing from a middle class family in Bhilwara, Rajasthan, Abhishek Vyas, a B. Tech graduate with an MBA, worked in about half a dozen places and even co-founded a website development and ERP firm that didn't do well, before he hit the jackpot with his influencer marketing company, My Haul Store.

There was a time in his life, soon after his daughter was born, when he felt that his income was not sufficient to run his family. He was so desperate that he even thought of driving a taxi and discussed the idea with his wife.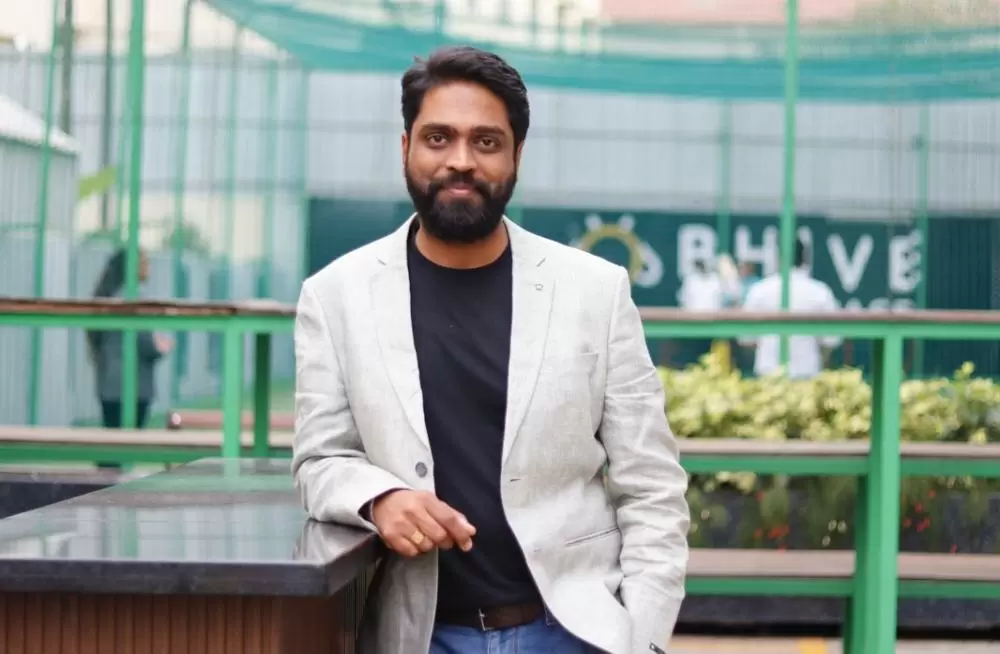 Abhishek Vyas started My Haul Store along with his friend Nitish Kalra in 2020 (Photos: Special Arrangement)

"In 2016 my daughter Alankrita was born and I realised that we will need more money to give her a stable life. We thought of going to Manali and starting a café selling Maggi or working as a taxi driver there," says Abhishek, reminiscing about his struggling days.
His fortunes have changed now. Blue Zone Online Marketing Solutions Pvt. Ltd, with the brand name of My Haul Store that Abhishek started with Rs 1.82 lakh along with a friend, Nitish Kalra, just two years ago has touched a turnover of Rs 30 crore now. He had only Rs 7000 and took a loan of Rs 1.75 lakh to start his Bengaluru-based company.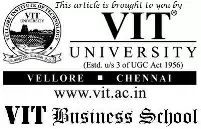 Abhishek and Nitish started with two employees, but today have a workforce of 60 people, and offer earning opportunities to about 20,000 influencers in social media, who make anywhere between a few thousands and a few lakh rupees each month.
In recent years, businesses are putting more money in social media influencers, who help in increasing sales of their products and also create brand awareness by talking about the products or giving reviews.
Influencers connect the brand directly with customers using different formats such as posts, stories and reels.
The influencers range from professionals, celebrities, entrepreneurs, or just a college student or a stay-at-home mom with a large number of followers on Instagram.
"Influencers make the videos themselves," says Abhishek, 34. "We get them the clients. One of them started with Rs 3000 monthly, now she earns about Rs 3 lakh per month since her subscription base has grown to around 1 lakh."
Apart from the money that the company provides the influencers, they also earn money from the sales that happen through the affiliate links provided in their posts.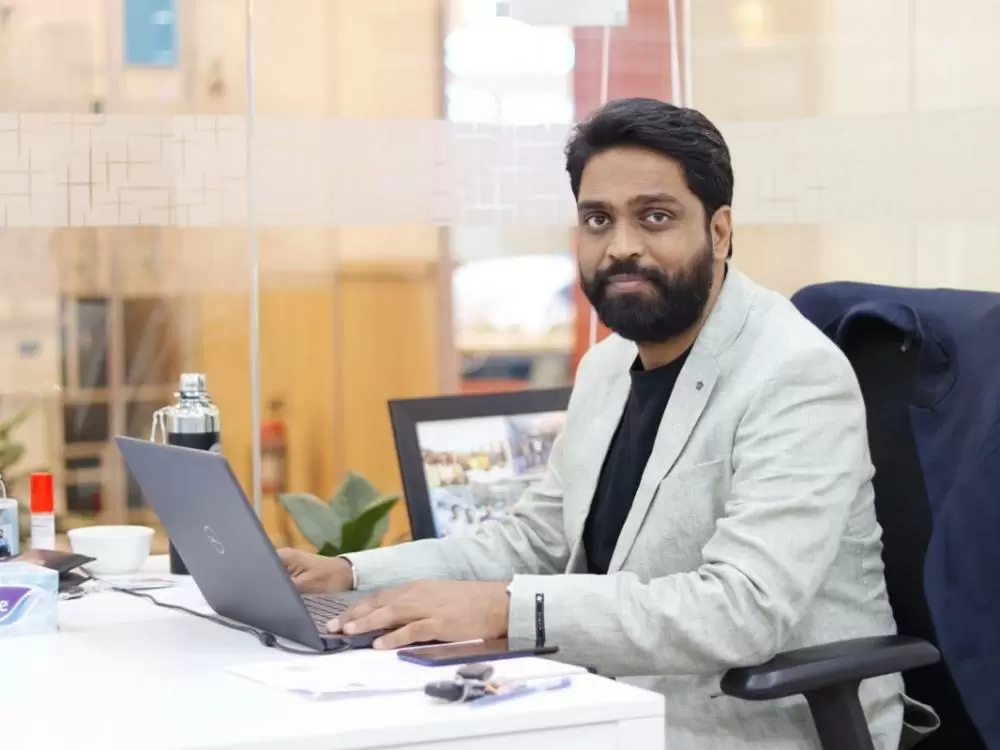 Abhishek says it is a good idea to promote any product through influencers
Explaining how it works, Abhishek offers an example of an insurance company that might be providing insurance for pets. In addition to direct advertising, the company would think of ways to connect with the consumers emotionally and tie up with someone who has a pet with a large following on social media.
When the influencer talks about her life and her pet, she would mention about the insurance which would strike a chord with her followers too.
"It is a good idea to promote any product through influencers and it is also a good idea to become an influencer yourself," says Abhishek. "You don't need professionally shot videos, but only great content.
"Cooking channels and fashion channels are very popular nowadays. You need to hold to your niche for a year and after you get a sizable following one can easily earn around a lakh from each brand collaboration."
Abhishek has a 5,000 sq ft office at Kudlu Gate Road, Benagluru, where he sits with his team.
"I love giving a purpose in life to people, so we hire them if they have the zeal and not just based on their degrees," says Abhishek. "And they go on to handle great projects successfully. We have zero attrition rate in our organisation, as our employees never want to go away from us."
Abhishek grew up in Bhilwara, where his father works as a physical education teacher at a government school since the last 30 years. His mother used to work as a supervisor at an anganwadi centre.
He studied in a government school and finished Class 12 in 2006. He went to Institute of Technology and Management, Bhilwara, and completed his B.Tech in IT in 2010.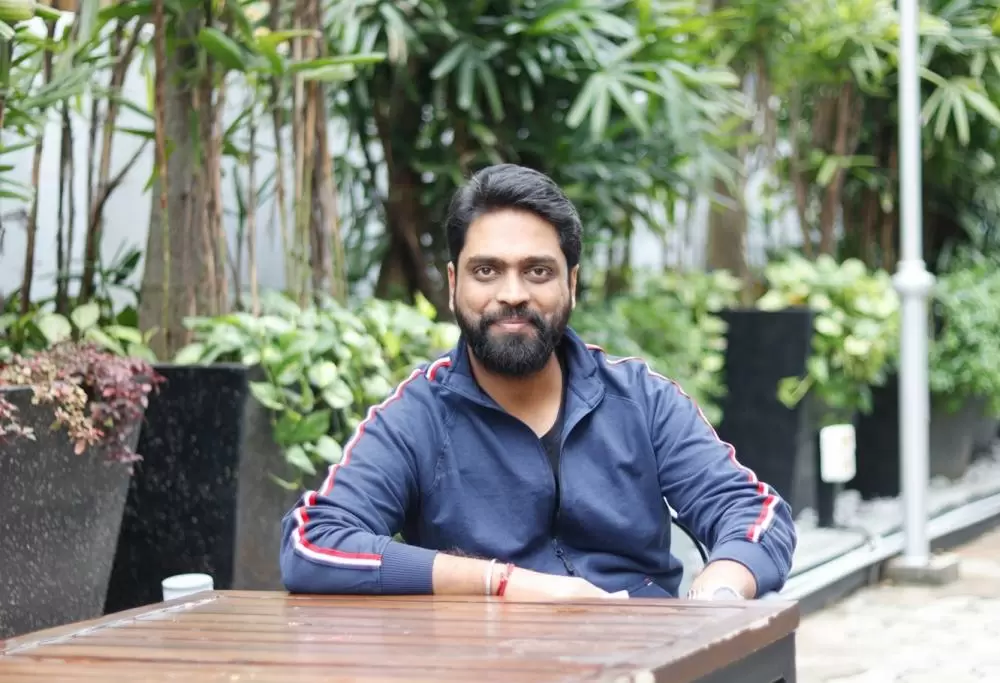 Abhishek aspired to join the police force, but failed to crack the Sub-Inspector post exam
Abhishek wanted to get into the police department and went to Udaipur to prepare for the Sub-Inspector post exam. He also enrolled for MBA at Pacific Institute of Technology, Udaipur, and took his degree in 2012. However, he could not clear the SI exam and was heart-broken.
After finishing his MBA, Abhishek remained in Udaipur and tried his luck as a real estate agent for about six months, without any success. By the end of 2012, he shifted to Pune, hoping that he would land some IT job there.
"One day, a senior from college called me out of the blue and suggested that I come to Bengaluru and try for a job. He called in the afternoon; I packed and left by the night train to reach Bengaluru the next day," says Abhishek.
In Bengaluru, he couldn't get an IT job, but found a job as a sales executive at Just Dial.
"I visted Chikkapete, an area in Bengaluru, where there were many Rajasthani businessmen who were into wholesale businesses. I onboarded them with Just Dial and within six months enlisted around 5000 shops," says Abhishek, who was having a dream run with a monthly salary of Rs 35,000.
But he had to return to his hometown to attend a friend's wedding and his parents persuaded him to stay back with them and do something at Bhilwara itself.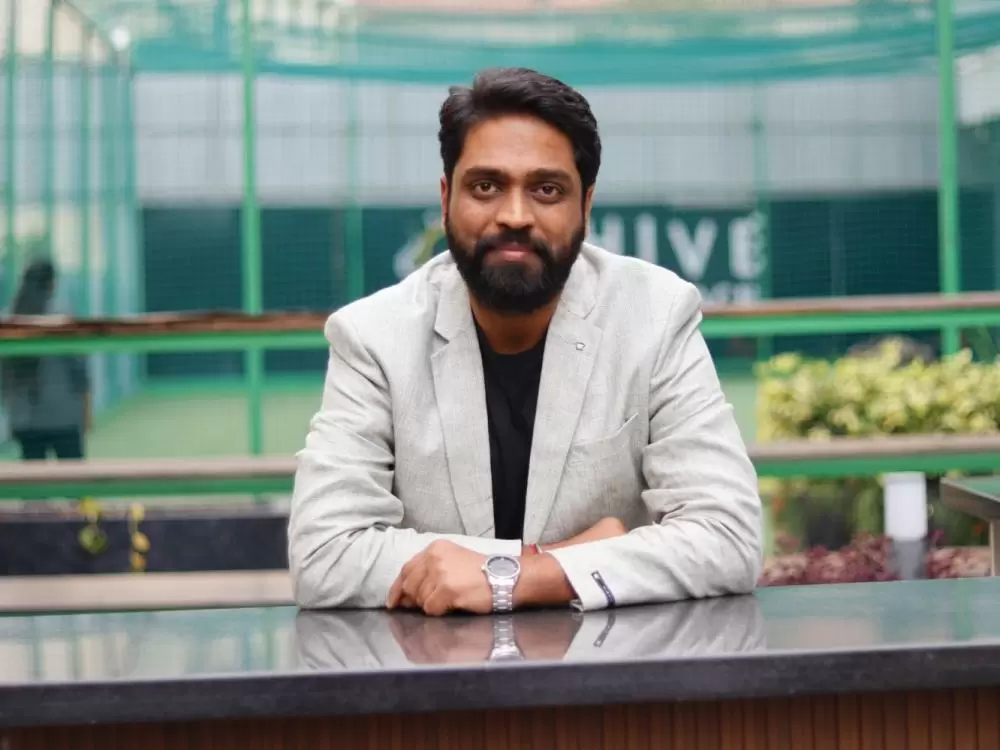 Abhishek ran a company that built websites offered ERP solutions
He invested Rs 40,000 around the end of 2013 and started Nexove IT Solutions Pvt Ltd, where they developed websites and ERP solutions for firms. But the business did not do well as he had expected.
Abhishek asked a friend to handle the business, and worked as an insurance agent at a bank in Bhilwara for extra income.
In 2015, he got married to Anchal Dwivedi and when his daughter Alankrita was born the next year he realised his income would not be sufficient to run the family. That's when he contemplated moving to Manali.
Eventually, he shifted to Bengaluru with his family, and found a sales job at a reward and gifting company for an annual package of Rs 5.5 lakh. In 2018, he joined an ecommerce company, where he met Nitish Kalra, who was handling influencer marketing there.
The duo launched My Haul Store in March 2020, around the time when the nationwide Covid lockdown was announced and roped in Amazon as their first client.
The contract was worth Rs 1 crore and they were commissioned to create 3000 videos with about 1000 influencers. They achieved a turnover of Rs 10 crore, just working as an Amazon Associate in the first year.
Now, they work with around 100 brands, including Snapdeal, Mamaearth, Flipkart, and Bajaj Allianz. Some of their well known influencers are Shivshakti Sachdev, Megha Bahuguna, Priyanka Khadse, Vaishali Mitra, Lakshay Thakurr, Vaibhav Keswani, and Sanchit Kalra, amongst others.
"My wife is very supportive and she was my pillar of support through the roller coaster ride. My daughter is in first grade, and studies in a good school. I am happy that I am able to do this for her," says Abhishek.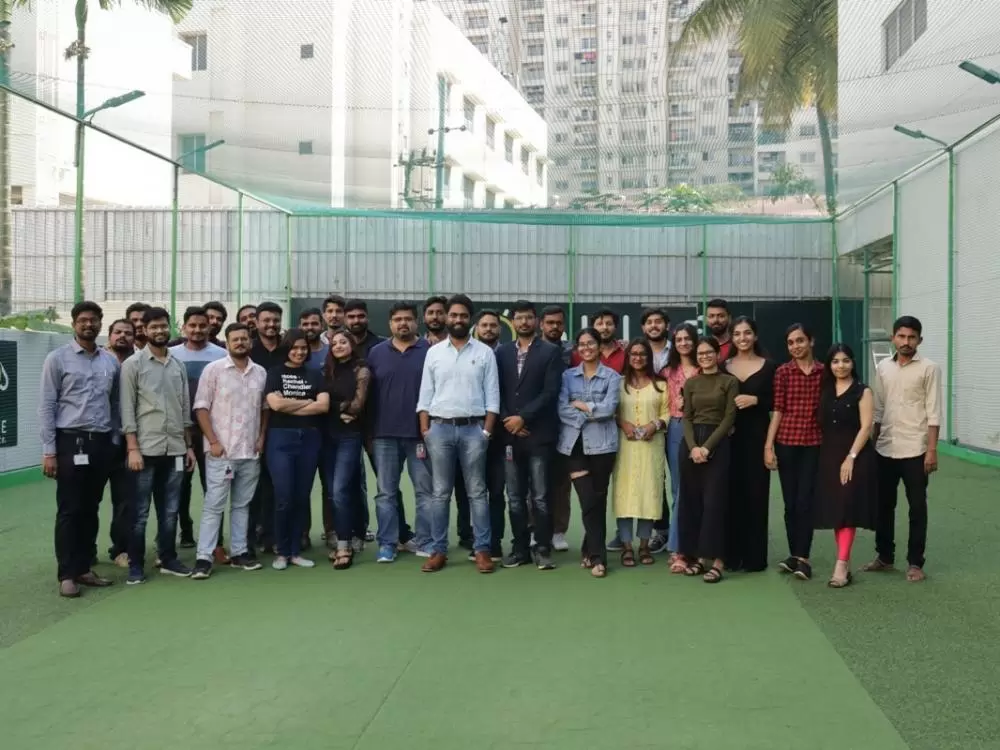 Around 60 employees work with Abhishek at My Haul Store
"Once when someone asked what she wanted to become, instead of the usual doctor or teacher she said I want to become a businesswoman. That is because she sees me as an example every day!"
Life has changed phenomenally for this entrepreneur. "I own a 13000 sq ft home in Ananth Nagar, Electronic City, Phase 2 in Bengaluru. I never even had a scooty in life, and usually travelled by public transport, but today I own KUV 100 and XUV 700," says Abhishek.
"On the business front, we are aiming at touching Rs 100 crore in revenue in the next few years. And there is only one mantra I follow, 'Mindset is very important, and it can give direction to life'." - ©
TWL
Wish to share your story?
Trending Now: