How an Indian woman built a Rs 30.5 Crore turnover business in Canada starting with an education consultancy
02-January-2023
Vol 14&nbsp|&nbspIssue 1
Hailing from a humble family in Chennai and married off at 22, Kanmani Dhanasekar finished her post-graduation after marriage and was thriving in her professional career when she had to move to Canada in 2010 due to personal reasons with her husband and two young daughters.

In Canada, Kanmani started from scratch in Toronto, where she took up a job at a coffee shop, cleaning dishes and washrooms to support the family.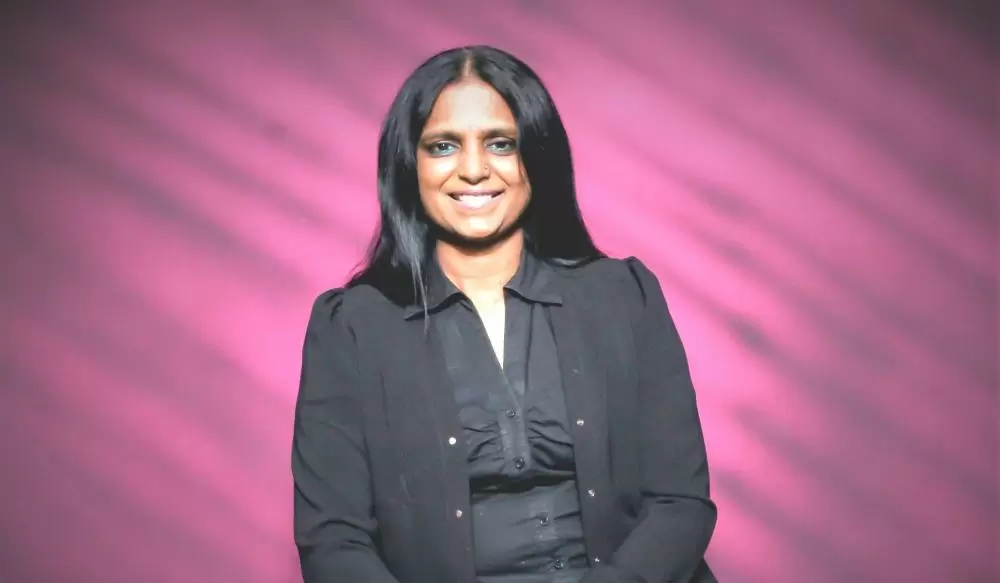 Kanmani Dhanasekar set up Indo Canada Student Services Inc with CAD 3 lakh in 2016 (Photos: Special Arrangement)

"I would work for long hours, and my husband and I somehow managed the family," says Kanmani, who later got a job at a Starbucks franchise, where she worked for about three years.
In 2016, she set up Indo Canada Student Services Inc., an education consultancy for students from foreign countries wishing to pursue their higher studies in colleges in Canada, with an investment of CAD 3 lakh (Rs 1.8 lakh).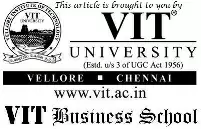 Last year, she started a catering business and the combined turnover of her businesses have now touched CAD 5 million (Rs 30.50 crore).
Kanmani comes from an ordinary family in Chennai. Her father worked in the Indian Railways, where he joined as a gatekeeper and went on to become a supervisor.
He had studied only up to Class 10, but he was a hard worker and wished to give the best education to his three children. Kanmani is the middle child, and the other two are boys.
"My father chose hardship for himself and education for his children. He was part of the team that was responsible for laying the railway line in Jolarpettai," says Kanmani, 52, remembering her childhood days in Chennai.
"It was almost a hand-to-mouth existence for us. I have no regrets about it though, but sometimes I felt that I was a little out of the box among my peer group. But I excelled because of my communication skills. It's not your dress-up that gives you confidence, but it's your body language and communication skills."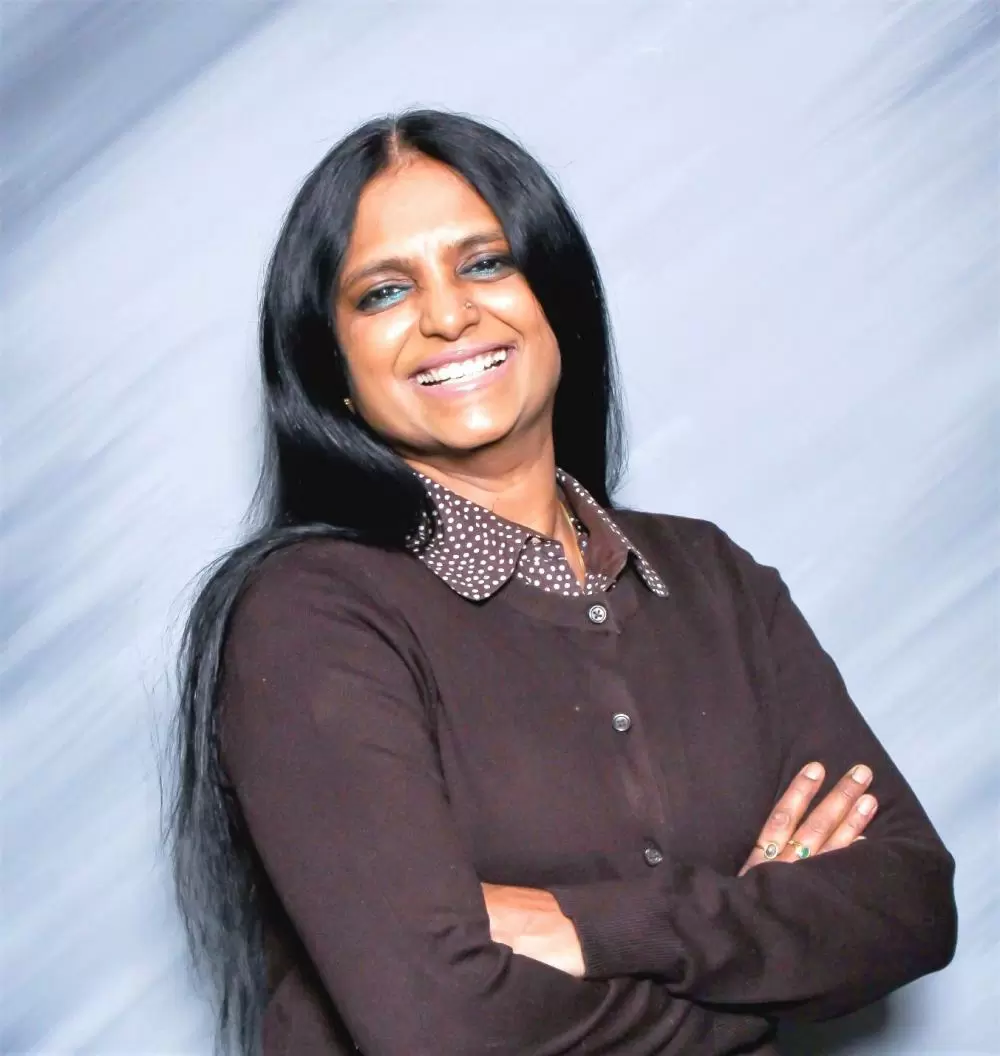 Kanmani was a good athlete at school and she took part in 100m and 200m races
At school, Kanmani excelled in both academics and sports. She did her kindergarten from Oxford Matriculation School, and then studied in Krishnaswamy Matriculation School, followed by Vidyodaya School, from where she completed Class 12 in 1991.
Kanmani was an athlete and represented her school in 100m, 200m and relays. "I was a very good athlete and did well in academics as well. I participated in multicultural activities like theater and drama," she chuckles."
At one stage, her father took voluntary retirement from the railways and got into construction business, but he failed in the business.
"When his earnings dwindled, he took up a painter's job and paid my school fees. I was in Class 12 at that time," remembers Kanmani, who however kept studying well.
"I will never forget the hardship of my mother. There were times when she had to pawn her gold jewellery and get a loan to pay my fees. I owe all my communication and verbal skills to my mom." He mother was a gold medalist from her PUC college.
In 1991, Kanmani enrolled in B.Sc Physics at Women's Christian College (WCC), Chennai. WCC is one of the prestigious colleges in the city, where it is difficult to get admission, but Kanmani got a seat after she met the principal by herself.
"My mother was unwell that day, so I went alone to the college. I stood in the long queue, where all the students seeking admission had come with their parents," says Kanmani. "The principal, Mrs Jebakumar, was surprised when I went alone to meet her. She appreciated my boldness and gave me a seat."
While in the second year she got married to Dhanasekar Balakrishnan, who was studying French at the nearby Alliance Francaise
Dhanasekar, a post graduate in economics from Pachaiyappa's College, Chennai, had a small job as a marketing executive with a water purifiers company in Chennai at the time of their wedding.
Kanmani completed her graduation and then enrolled for her Masters in Political Philosophy and Public Affairs at Madras University in 1994. She was seven months pregnant with her first daughter then.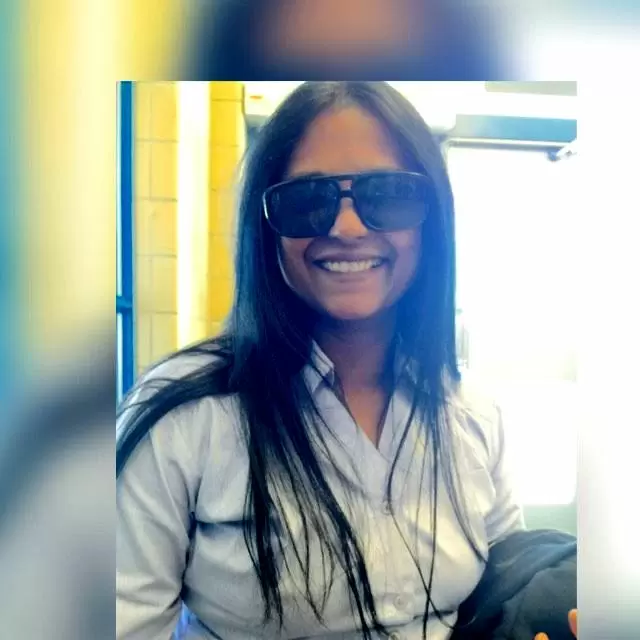 Kanmani migrated to Canada with her family in 2010 leaving behind a well-paying job
"My husband took great care of me. We took a rented house very close to the University so that I had ease in commuting. Our first daughter Aishwarya was born in 1994," says Kanmani, who took up her first job as a customer care executive at Khivraj Motors, a Maruti dealer in Chennai, at a salary of Rs 2,000 per month.
She rose up the ladder at the organisation and worked there till 2006, before joining Indus Motors, another car dealer in Chennai, as Business Head, for a salary of Rs 80,000, in 2007.
In 2010, Kanmani decided to migrate with her family to Canada, since her in-laws who had gone there earlier were keen on having their son stay close to them.
"Since my husband supported me a lot during the initial days of my marriage, I had to sacrifice my career at its peak," says Kanmani. "I put my career at the back and family on the front and left India in April 2010."
After working in a coffee shop for a few months, she joined a Starbucks franchise, which expanded to six franchises soon. It was a managerial position and she was in charge of employee training, inventory and sales management.
In 2015, she joined a company of educational counselors in Toronto, where she worked for about a year and half and sensed an opportunity around student services in Canada.
Kanmani took up a course in Immigration Consultancy from 'Academy of Learning' in Downtown Toronto and launched 'Indo Canada Student Services Inc.,' in 2016.

"While working at sundry jobs, I realized that my efforts would only make my boss richer. I decided to do it for myself, something that would not just help me grow, but also allow me to give the best education to our children," says Kanmani, explaining the prime motivation that made her take the plunge into entrepreneurship.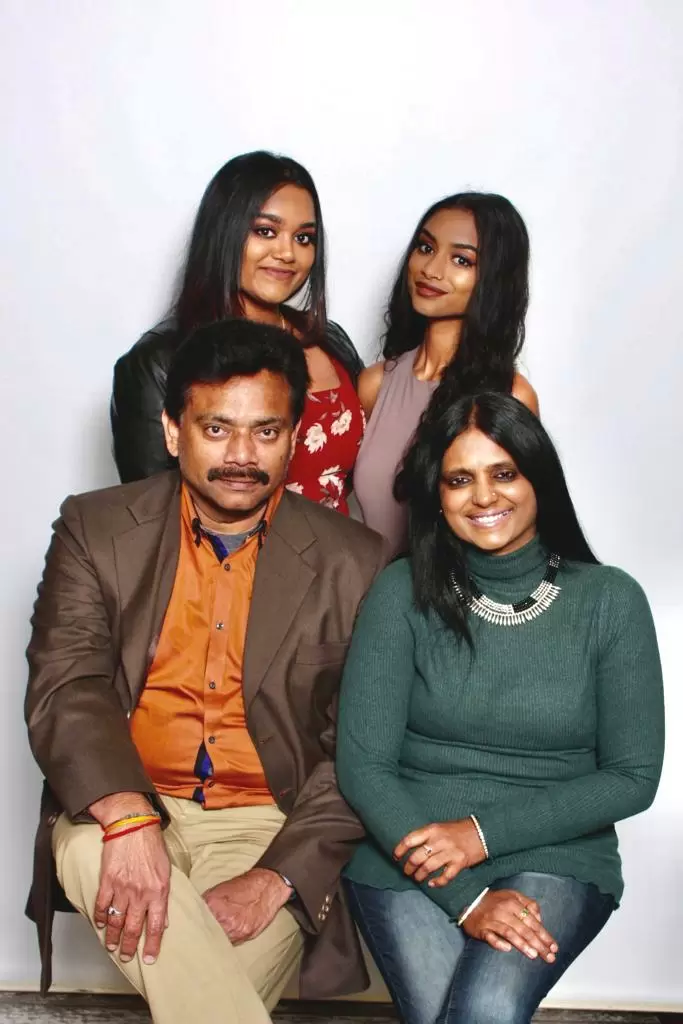 Kanmani with her husband and daughters, Aishwarya and Smrithi
"I have clients from different time zones of the UK, US, Australia, Kuwait, Middle East and India. We charge a fee of CAD 1000 (Rs 61,000) per student for the immigration services." She has eight people working for her and they are located in Canada, Chennai, Ahmedabad, Hyderabad, Mumbai and the UK.
Last year, she launched 'Mr. Idly Mrs. Saambhaarr,' a take away and catering service from her home, targeting Indian students in Canada missing their home food.
Her husband has a business of selling polished floor tiles, besides working as a system administrator in an IT company. The couple has two daughters, Aishwarya, 25 and Smrithi, 20.
Aishwarya is doing her Bachelors in Business and Finance, while Smrithi is studying medicine and also doing modelling.
Kanmani is a Member Advisor at Indo-Canada Chamber of Commerce, Canada and President of the South India Chamber of Commerce, Toronto, representing Tamil Nadu & Pondicherry.
She led a Canadian Trade Delegation to Vibrant Tamil Nadu in 2018 held in Madurai, and was one of the 13 speakers from 40 countries at the summit.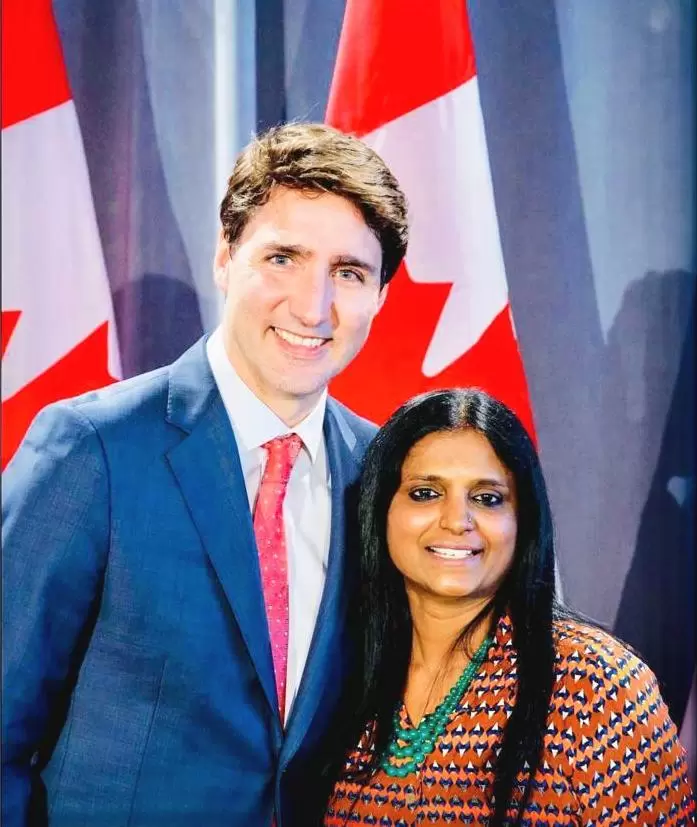 Kanmani with Canadian Prime Minister Justin Trudeau

On the personal front, she takes good care of her health and is regular at yoga and meditation. "I solve wordle (a web-based word game) every day. On weekends, I turn off my phone, cook, spend time with my family, and listen to motivational gurus."
She advises aspiring entrepreneurs to start in their mid-twenties. "Even if you fail, take it as an experience and let it go. Try again and be the best at it. Give at least 30 minutes to reading about what you are trying to do, take care of your employees, be honest in finances and empathize with people, accept your shortcomings and money will come." - ©
TWL
Wish to share your story?
Trending Now: