At 26, the LED TV company he started with his Dad has already achieved Rs 600 crore turnover
Sofia Danish Khan
&nbsp | &nbsp New Delhi
26-December-2022
Vol 13&nbsp|&nbspIssue 52
A year after completing his B.Com (Hons.) from Sri Ram College of Commerce (SRCC), Delhi University, Sagar Gupta plunged into business along with his father and started Ekkaa Electronics Industries Private Ltd., an OEM (Original Equipment Manufacturer) of LED TVs, at the age of 22.

The company has grown quickly, and in just four years has touched a turnover of Rs 600 crore. They have around 1000 employees and their factory is located at Sonipat, Haryana, about 25 km from Delhi.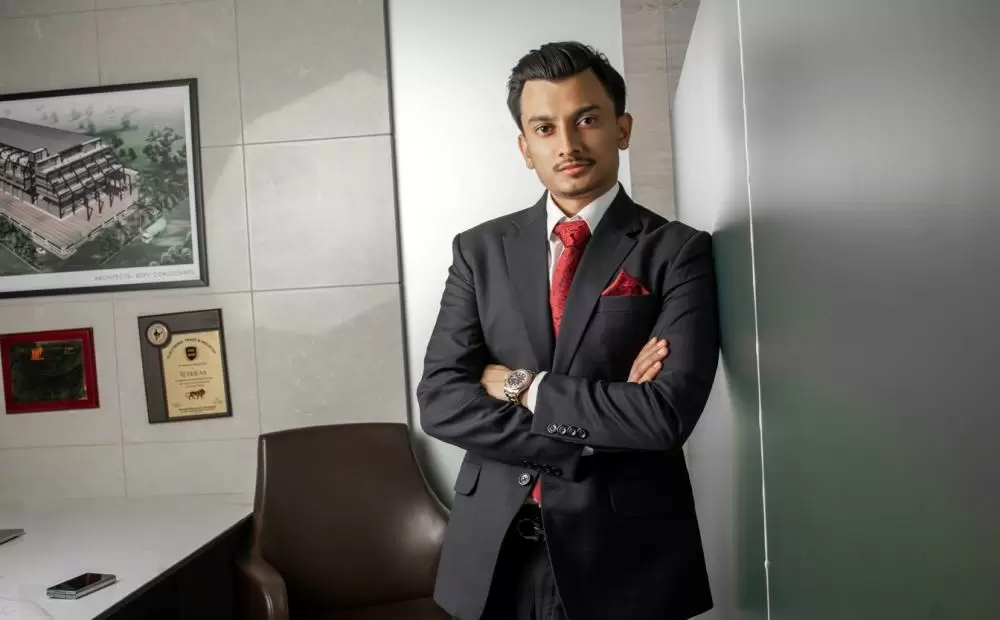 Sagar Gupta started Ekkaa Electronics Industries with his father at the age of 22 (Photos: Special Arrangement)
"We make about 1.2 lakh LED TVs a month and sell about 12 lakh pieces in a year," says Sagar, 26. "We sell at prices between Rs 5000 and 7000 depending upon the size of the TV. The 32" TVs are the largest selling and comprise about 60% of our sales."
Sagar's father, Chandra Prakash Gupta, owned an electronics shop in Chandni Chowk, Delhi, which he shut down in 2016, and decided to get into manufacturing, inspired by the Make in India initiative promoted by the Govt of India.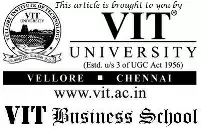 "Father was into trading of electronic components that were being used by the TV manufacturing industry. We started Ekkaa Electronics with an investment of Rs 8 crore," says Sagar, recounting the story of how a distributor of electronic components became a manufacturer of LED TVs.
His father put in the money; they also took loans on property and borrowed some money from relatives.
Sagar's father hails from Gwalior, Madhya Pradesh, and came to Delhi 30 years ago as a 20-year-old. He started Sagar Electronics shop in Chandni Chowk and ran a distribution business of semi conductors and electronic components, importing the products from China and Korea and selling it to retailers and wholesalers in India.
Sagar's mother Madhuri Gupta is a homemaker and his elder sister Sonam Gupta is working as a school teacher. He spent his childhood in Delhi's Rohini and studied at Sachdeva Public School, Rohini. He finished Class 12 in 2014 and graduated from SRCC in 2017.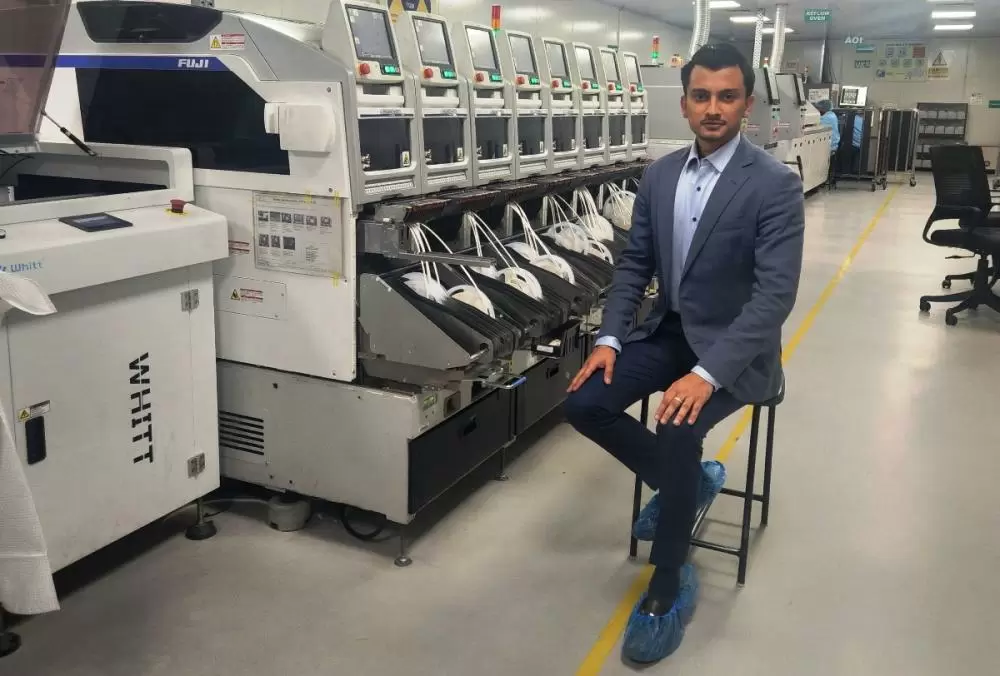 Sagar set up the Ekkaa production factory at Kondli Industrial Area, Sonipat
While doing his B.Com, he pursued his CA parallelly, but could not complete the course as Ekkaa was started by 2018. "We spent the initial months setting up the factory cum warehouse at Kondli Industrial Area, Sonipat," says Sagar, explaining about their production processes.
"I planned a world class factory, with automated machines, inhouse operations for majority of processes and backward integration to manufacture products instead of just importing and assembling.
"We are competing with Chinese products by providing better quality products at a cheaper price. We produce the LED glass panel, mother board, and the plastic body through injection moulding machines.
"We make our own remotes. Other companies get parts from China, assemble here and then sell. We proudly manufacture it here." They import 60% of raw material in CKD form, and then through reverse engineering manufacture the LED TVs at their factory.
"We also brand these LEDs and package them and send it to the wholesalers and distributors through our supply chain," says Sagar.
Ekkaa is now in the process of setting up an OEM unit in Noida for production of True Wireless Stereo (TWS) like neckbands and wireless earphones, washing machines, smart watches and phones. The plant is expected to be operational by June 2023.
As of now, the company has no plans to start its own brand for any of the products they are currently manufacturing.
"We are not interested in B2C as our focus would then shift, and our interests would conflict with those of our clients. Today, we have our product verticals and features sorted," says Sagar, who is abreast of the trend in the industry and is geared to meet the growing demands.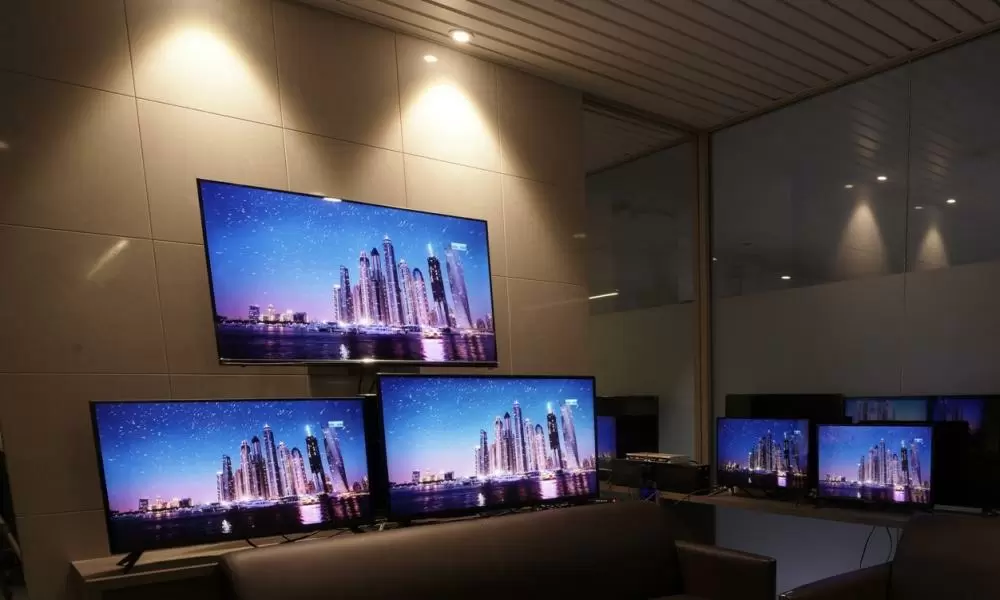 The demand for smart LED TVs is increasing and Ekkaa is gearing up to meet the challenge
"The demand for smart LED TVs has gone up as most consumers want to view OTT content on TV. We are working on features to enable app integration and we want to emerge as front runners of innovative technology. Soon, Netflix, Hotstar and the likes will be integrated on our products." Like phones and laptops, updations will be available on the TV sets as well.
"We will be able to provide these updates at fixed intervals. As for hardware, I see OLED and QLED TVs becoming more popular with premium 4K quality of visuals."
The company, co-founded by father and son, runs on a system where both have their roles clearly etched out. The father looks after the sourcing of open cell panel, oversees the manufacturing process and guides the son.
"Business is my vision and I am steering the company in the direction where I want it to go," says Sagar. "I get a sense of accomplishment and zeal to do more every day. This keeps me motivated. I am trying to perfect everything and every process every day."
Most of the workers in their factory are ITI diploma holders or Class-12 pass outs. "We train them through different workshops. Everybody gets equal treatment and we take their feedback regularly to bring in changes that will help them," says Sagar.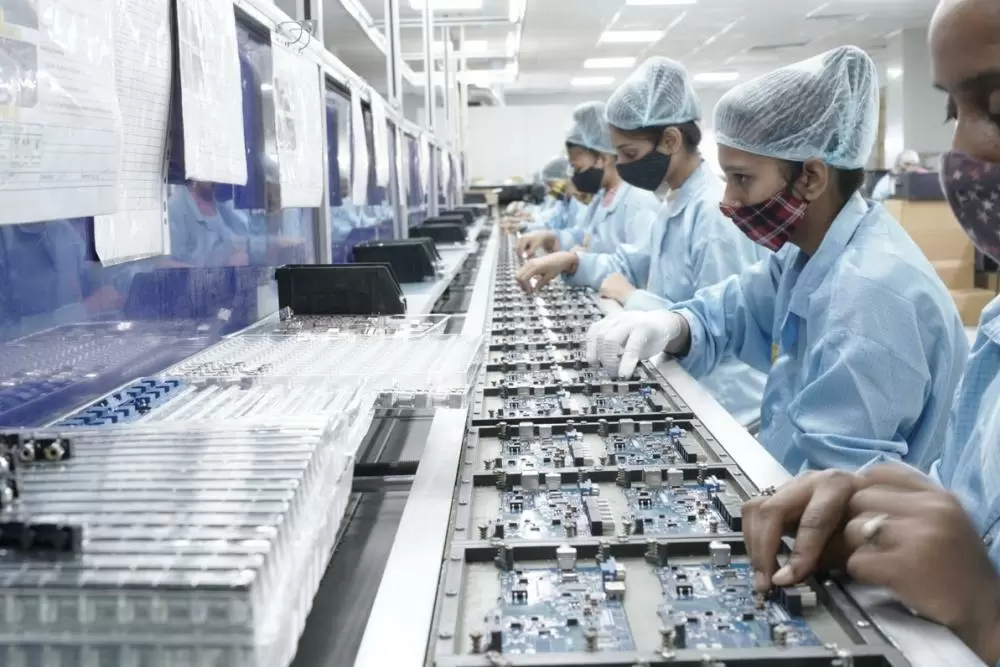 Around 1000 employees are working at Ekkaa currently
Talking about the challenges he faced as a young entrepreneur fresh out of college, he says, "On boarding established brands was a big challenge. They already had a system in place and breaking into it is not an easy task. But we did and today we supply to major LED brands.
"I was often asked about having my father too during the meetings. I would put extra efforts to clinch the deals and always delivered exceeding the clients' expectations. I believe my age is an advantage as I am young, energetic, can run around and deliver as per requirement."
He concedes that since childhood he had seen family members talking about business, and so always had an inclination to entrepreneurship. "My father has guided and supported me from my very first day in the business. I always knew he would be there for any help I needed," says Sagar.
The Noida plant with a carpet area of 3 lakh sq ft that is coming up would offer jobs to about 2500 people.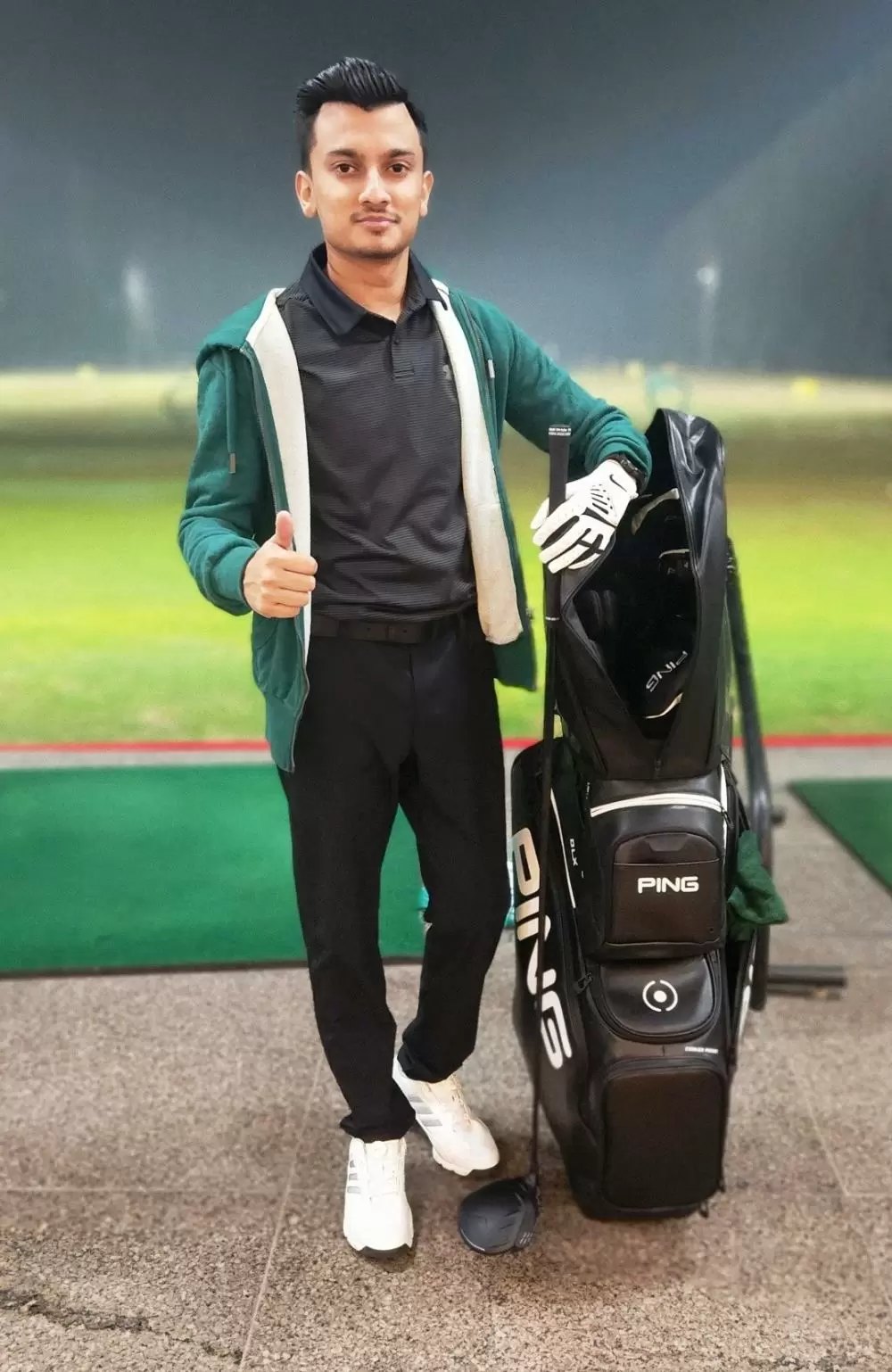 Sagar loves to play golf at Qutub Golf Course in Delhi every weekend
Sagar is a voracious reader. He reads motivational books and is currently reading 'Eat that Frog' and 'The E Myth Revisited'. He loves to play cricket and also plays golf at Qutub Golf Course every weekend.
This humble boy who travelled by Metro to college, and also borrowed Dad's Toyota Corolla sometimes now owns a Mercedes apart from other cars.
Ask him about marriage and he quips, "Marriage will happen, but maybe two to three years down the line."- ©
TWL
Wish to share your story?
Trending Now: