From trading in toys starting with Rs 10 lakh, he built a Rs 200 crore turnover business with toy and candy brands
Sofia Danish Khan
&nbsp | &nbsp
21-December-2022
Vol 13&nbsp|&nbspIssue 51
Many of us might have seen the funky, innovative and humble toys that come free with a packet of chips or other munchies. The kids just love them and the brands compete with each other to offer the kick-knacks that invariably boost their sales.

Indore-based Gaurav Mirchandani, one of the biggest suppliers of such toys, ventured into the business by importing toys from China with Rs 10 lakh in 2015 and went on to build a Rs 150 crore turnover company.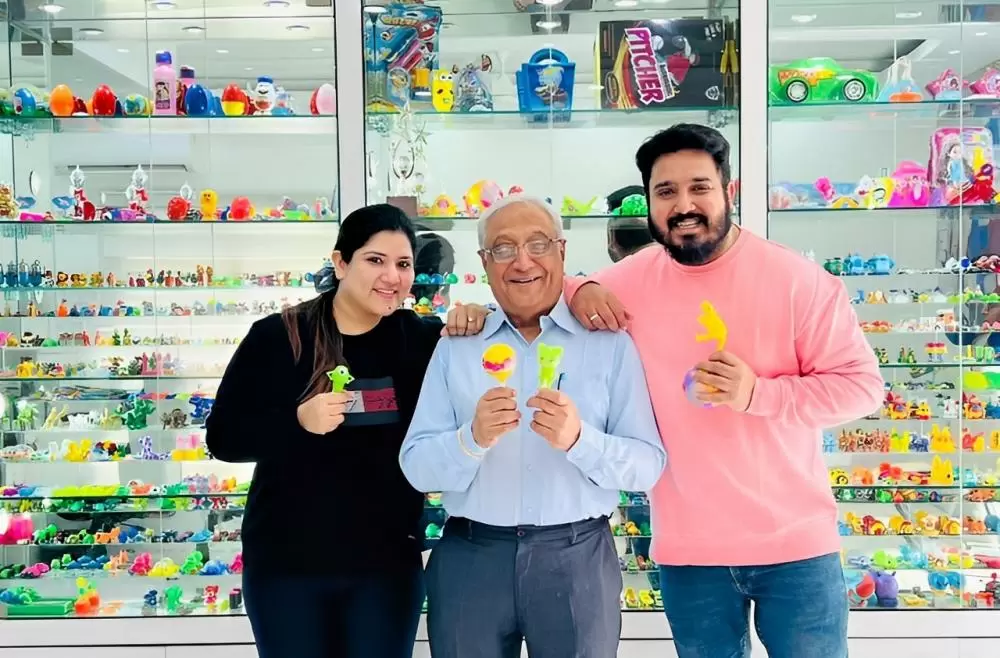 Gaurav Mirchandani (extreme right) started trading in toys under the brand name SM Toys in 2015. Seen also in the photo is Gaurav's wife Reema and his father Govind Mirchandani (Photos: Special Arrangement)

His company Candy Toys Corporate Pvt. Ltd manufactures a wide range of toys including Racer Pull Back Cars, DIY Toys, LED Toys, Musical Toys, Prank Toys, Dinosaur Toys, Puzzle Toys, Crazy Balls, Figurine Toys, Sticky Toys, and Candy Toys.
Gaurav started Candy Toys Corporate with a small team of around five people, but today they have around 900 employees.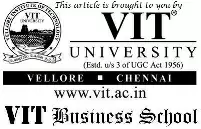 Three years ago, Gaurav also launched Hoppin, a candy brand, whose turnover has touched Rs 50 crore, taking his cumulative business turnover to Rs 200 crore.
Gaurav, 35, completed his Class 12 from Choithram School, Indore, in 2004 and then left for the US, where he did his graduation in marketing and finance from University of Georgia, Atlanta, in 2008, followed by an MBA in international marketing and economics from the same university in 2009.
He then joined a perfume store in Atlanta owned by an Indian man as a sales executive. His remarkable marketing skills increased the sales in the store and the owner eventually sold the store to him.
He set up four more perfume stores in Columbus, Pensacola Florida, Tampa Florida and Clearwater Florida. "Till 2013 online buying wasn't huge in the US and I was doing great business during Valentine's Day, Black Friday and Xmas. But as online shopping became popular, our sales began to drop," says Gaurav, who finally wound up his business in the US in 2015 and returned to Indore to explore new opportunities.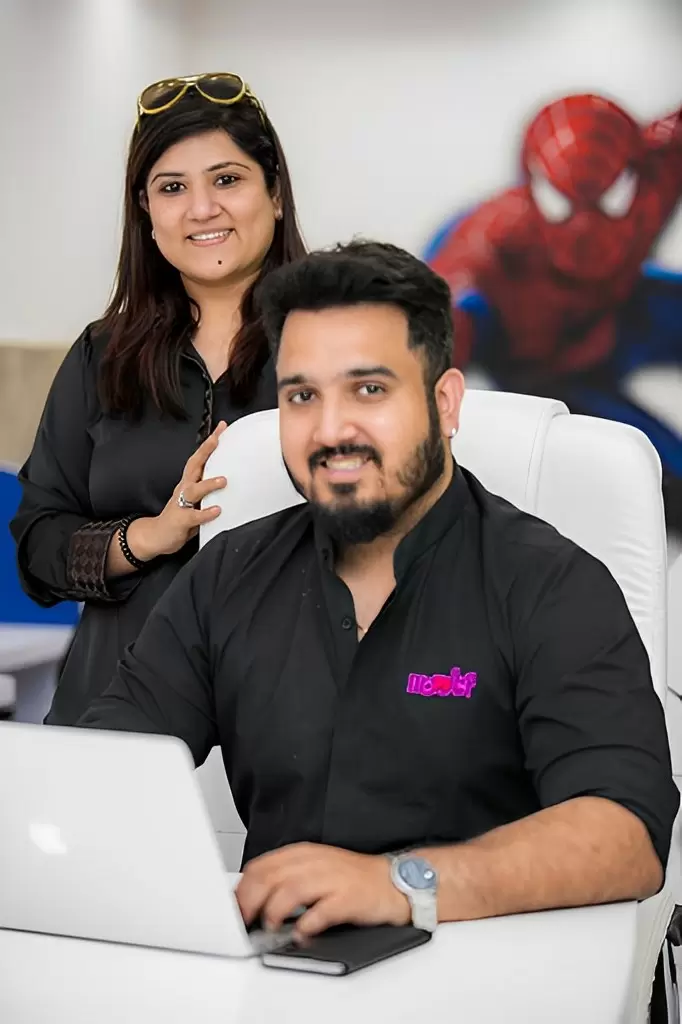 Gaurav with wife Reema, a fashion designing graduate who is actively involved in the business
In Indore, his father's company SM Dyes was trading in food grade chemicals and one of their clients was Indore-based Yellow Diamond, a popular potato wafer brand.
His meeting with Deepak Brahmane, a senior executive at Yellow Diamond, changed the course of his life. "I came to know that the company needed 4-5 lakh small toys daily, which was offered with their chips packets. The toys were being imported from China," says Gaurav, recounting the incident that sparked a new business idea that would grow into a multi-crore company in just a few years time.
"Deepak felt that since I had business exposure in the US, I could explore the toy business. I visited a toy manufacturing plant in China, where they were making toys for Mc Donald's and other global giants with just 10 injection moulding machines."
An enlightened Gaurav returned to India and ventured into the toy business with Rs 10 lakh, trading through SM Dyes, his father's company, under the brand name SM Toys.
At that time, the turnover of SM Dyes was Rs 50 lakh, but within a year, by 2016, the turnover shot up to Rs 5 crore, the toys contributing to the 10x surge. The turnover touched Rs 30 crore in 2017.
He initially imported the toys from China, but later starting buying from Indian manufacturers. "There were just 6-7 vendors who made such products in India," says Gaurav.
He tied the knot with Reema, a fashion designing graduate, in December 2015 and she has been involved in the business since the beginning.
"We offered a different toy every three months to Yellow Diamond. In the first season we supplied 2 crore balloons to them, and the order increased to 26 crore balloons later," Gaurav remembers the initial days of their business with Yellow Diamond.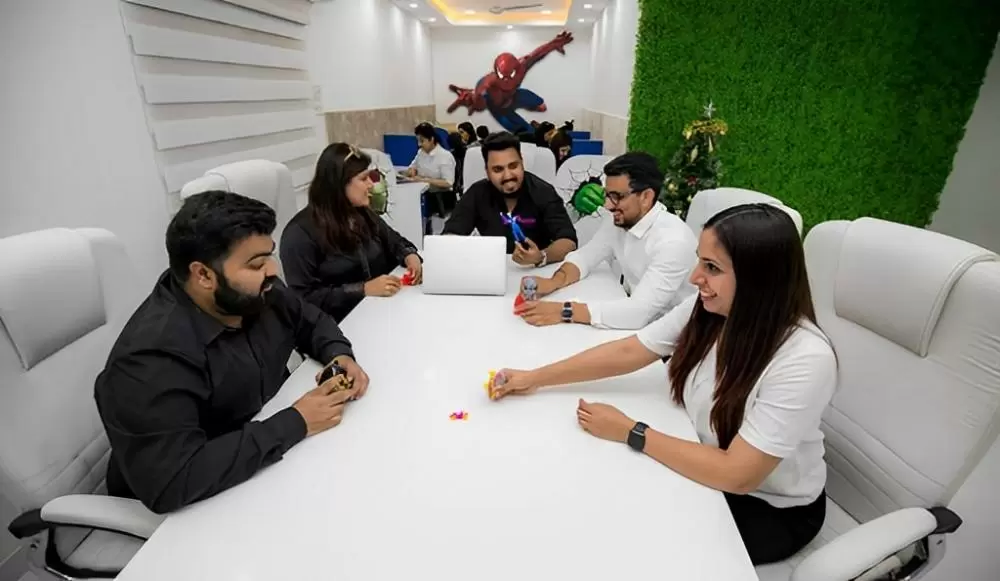 Gaurav and Reema brainstorming with their team on designs and strategies
Gaurav formed a separate company, Candy Toys Corporate Pvt. Ltd, to focus on the toy business in 2018. The next year he launched Hoppin candy brand under a new company, Peppe Nutrition Pvt. Ltd.
They imported five toy making machines, each costing Rs 25 lakh, in 2019 and launched their own production.
"By March 2020, the Covid lockdown happened. We began production three months later and added 250 more machines, which meant we could produce 1 crore toys a day," says Gaurav. Today, they are working close to capacity.
"In 2019-20, we launched our own confectionery brand, Hoppin, which also comes with a range of toys. Our Dino Jelly has five jellies and a dinosaur toy, and our Barbie candy comes with a Glow Stick, which glows for about four hours when you twist it," says Gaurav, talking about his candy brand, which like their toy business has found an overseas market.
"Last November we participated in Gulf Food Dubai where our products were a big hit. Companies from Turkey, Saudi Arabia, Oman, Kuwait, UAE, and South Africa showed interest in Hoppin."
Their toys are now exported to Iran, African countries, Turkey and soon they are poised to enter Germany and Netherlands. Now, out of the combined turnover of their toy and candy business, around 8% revenue comes through export.
"We have Mondelez and Cadbury on board," says Gaurav, talking about the brands they are working with and some of their recent products.
"We supplied the 2-minute-timer that looks like an hourglass with Colgate Kids toothpaste. The Kulfi moulds that MTR recently gave free were also made by us. And we have onboarded Crax as our latest client."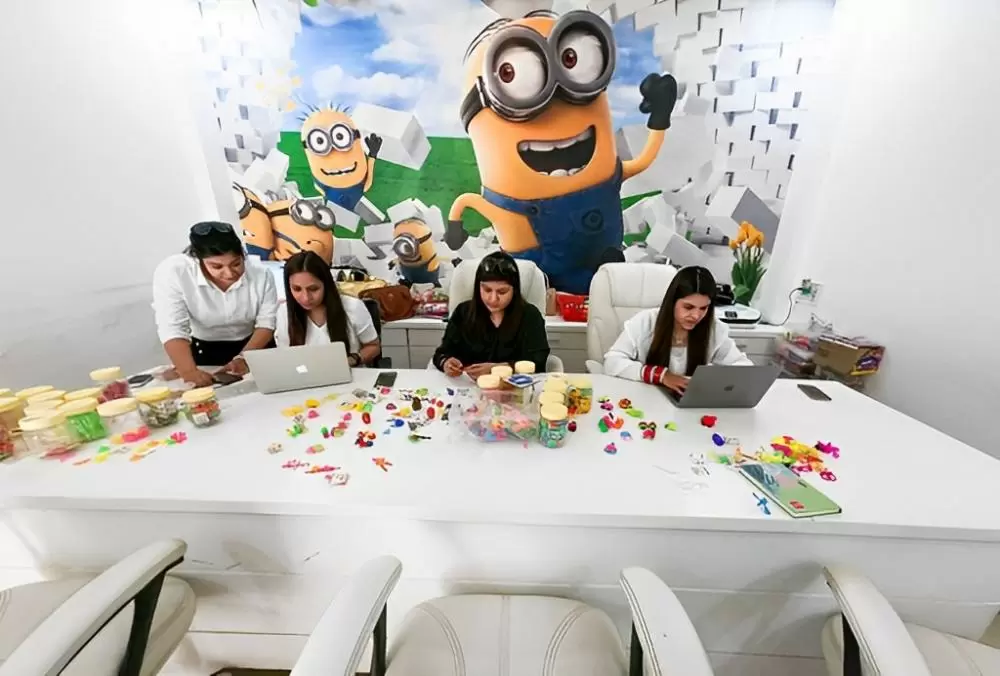 SM Toys has an in-house team that designs the toys that they make for their clients
Most products they make are priced between 70 paise and Re 1, though some toys they make such as a Kinder Joy toy, which costs around Rs 6, can be more expensive.
The toys are made at four manufacturing units located in Indore, Hyderabad and Delhi. "Toys need manual packaging. We have given opportunities to 5000 women and many physically challenged persons. We also send our toys to old age homes for packaging and give jobs to the inmates there," says Gaurav,
Explaining about the role of his wife in the business, he says, "My wife Reema is my pillar of support and the biggest asset in the company. All the toys are designed inhouse as per the need of the client. Reema takes care of the entire process minutely.
"She makes sure that these products are safe for the children, and educational, and safe for the environment. Every product is a result of lot of brainstorming, as she understands what kids really like." The couple has twin sons - Krishiv and Reehan - who turned a year old recently.
Gaurav, who lost his younger brother early in life, is close to his cousins, 14 of whom are working with him.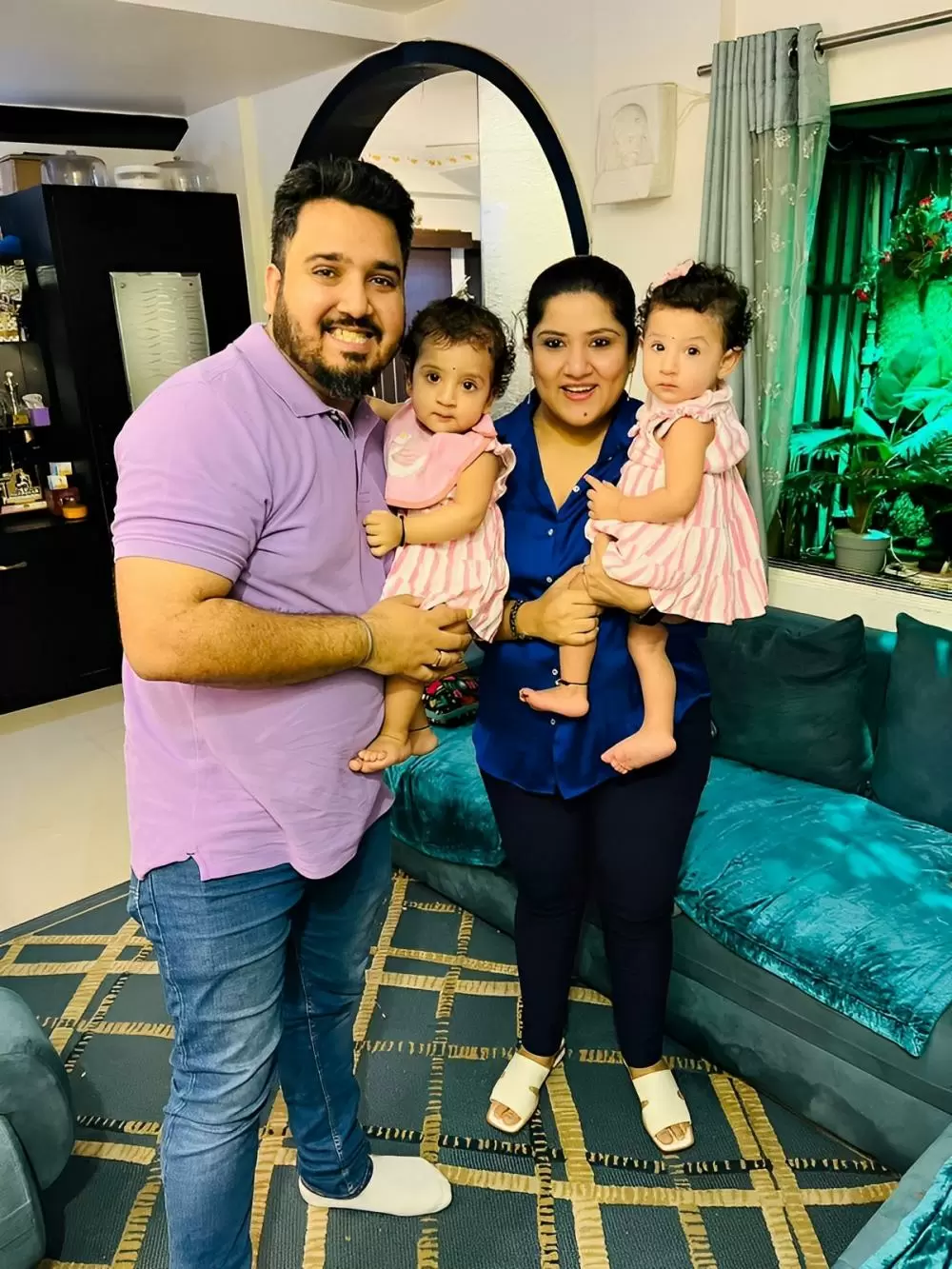 Gaurav and Reema with their twin sons
"Reema's brother handles the Delhi manufacturing unit while my aunt and her son handle the Hyderabad unit," says Gaurav. "I and other cousins take care of the Indore units. We spend Xmas and Diwali together, and like going out for vacations together. We have participated in exhibitions in Iran, Istanbul, Dubai and Paris and after work it is time to chill out together."
Looking back on his successful entrepreneurial journey, he says, "Till date our biggest client is Yellow Diamond. I am where I am because they believed in me and gave me the opportunity to prove myself.
"Not everybody can be at the border and fight, but we can help build the nation and help the economy. There is a huge potential for production and manufacturing in India. And by doing our bit, we help the nation thrive." -
©TWL

Trending Now: