Father started from scratch, sons take business to global level and touch Rs 400 crore turnover
Sofia Danish Khan
&nbsp | &nbsp New Delhi
10-December-2022
Vol 13&nbsp|&nbspIssue 49
Ankit Gupta's father came to Delhi from Dhanpur village in Uttar Pradesh in 1976 and started making and selling plastic bags for a living. He made the plastic bags at night and sold them during the day on his scooter.

Later, he got into other businesses and started Holostik India Ltd, a company that makes security holograms.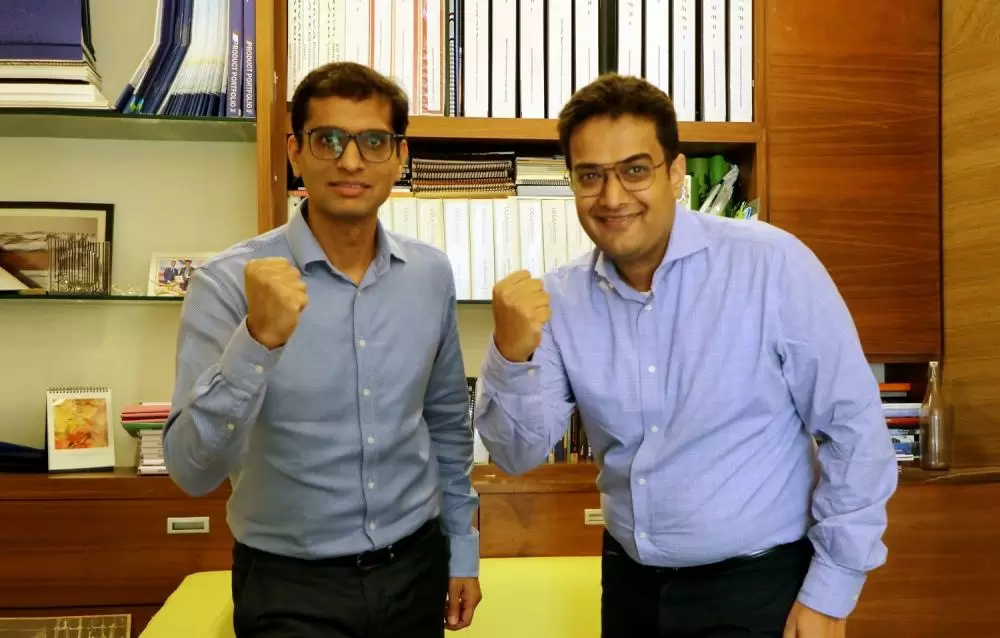 Ankit Gupta (right) and Shobhit Kumar Gupta have built Holostik India into a major player in the security hologram industry (Photos: Special Arrangement)

Today, his sons Ankit Gupta and Shobhit Kumar Gupta have built the business started by their father into a Rs 400 crore turnover conglomerate with stakes in real estate, aromatics and packaging as well.
Around 550 employees work for them across 14 offices in India, including their headquarters in Noida, and an office in Dubai.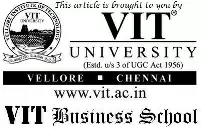 Ankit, 41, proudly shares the story of how his father Umendra Kumar Gupta worked hard to build the business, from selling plastic bags to starting other ventures.
"He started trading in sulphur, and later manufactured and sold plastic water tanks under the brand name of Polywell," says Ankit. "It became a well known brand in Delhi."
Then he set up a warehousing business for steel products. In 1991, he started Holostik India Ltd, with his savings and bank loans.
"We basically help brands to solve the problem of counterfeiting. We started as a hologram company, and then got into serial number, bar codes and QR codes," says Ankit, explaining about their business.
"There is an opinion that 20% of everything in the market is fake, and we offer the solutions to tackle this problem.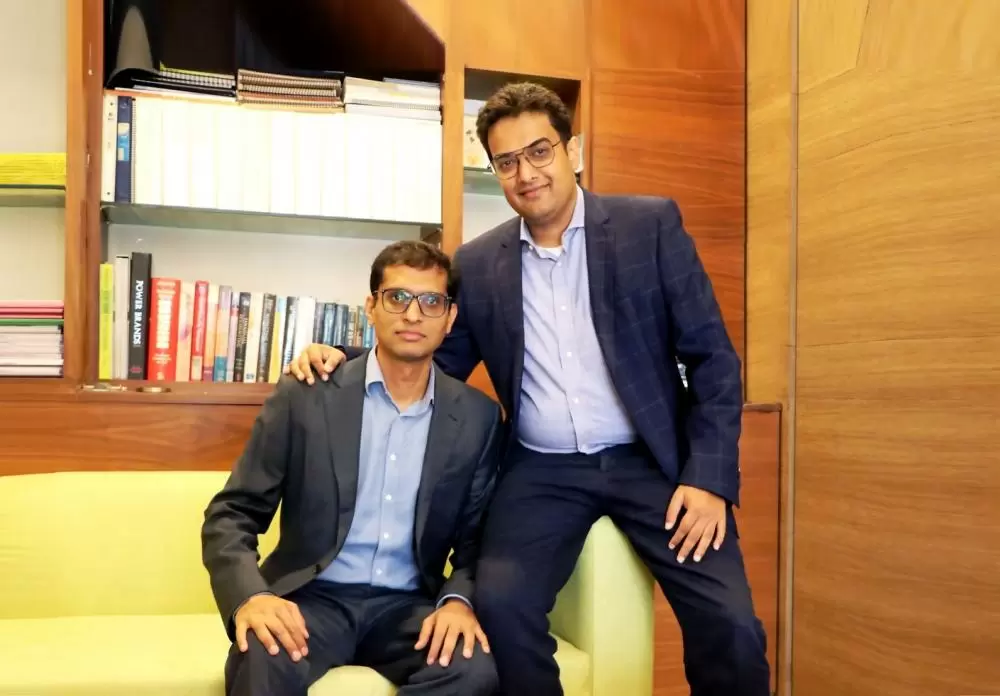 Shobhit and Ankit are both MBA graduates from foreign universities
"We also deal with security printing, where for instance a degree certificate is given certain elements to avoid fakes and duplicates." The presence of hologram in a product makes it difficult to duplicate it.
When Ankit joined the business in 2007, Holostik's turnover was around Rs 40 crore. Two years later his younger brother Shobit, 39, joined him. The company has grown 10x under them.
Both, being MBA graduates, applied their learning in the business. Ankit had done his MBA from UCLA Anderson School of Management, Los Angeles, while Shobit graduated from Richard Ivey Business School, University of Ontario, Canada.
The brothers are products of Modern School, Vasant Vihar. Ankit finished Class 12 from the school in 1999 and Shobhit in 2001.
Ankit went on to pursue B Tech in Computer Science from Ramaiah Institute of Technology, Bengaluru. His first job was at Aditya Birla Group, where he joined as a junior engineer in the IT department and when he quit the company two years later he was a senior engineer.
He then joined the family business, where he worked for six months before joining the MBA program (2005-07) at UCLA Anderson School of Management. "I spent three months at IIM Ahmedabad as part of an exchange program. The course helped hone my skills and enabled me to take risks in my business later," says Ankit.
"In 2007 I joined my father full time. At that time we were doing a turnover of around Rs 40 crore. We were into holograms and had a chemical business as well."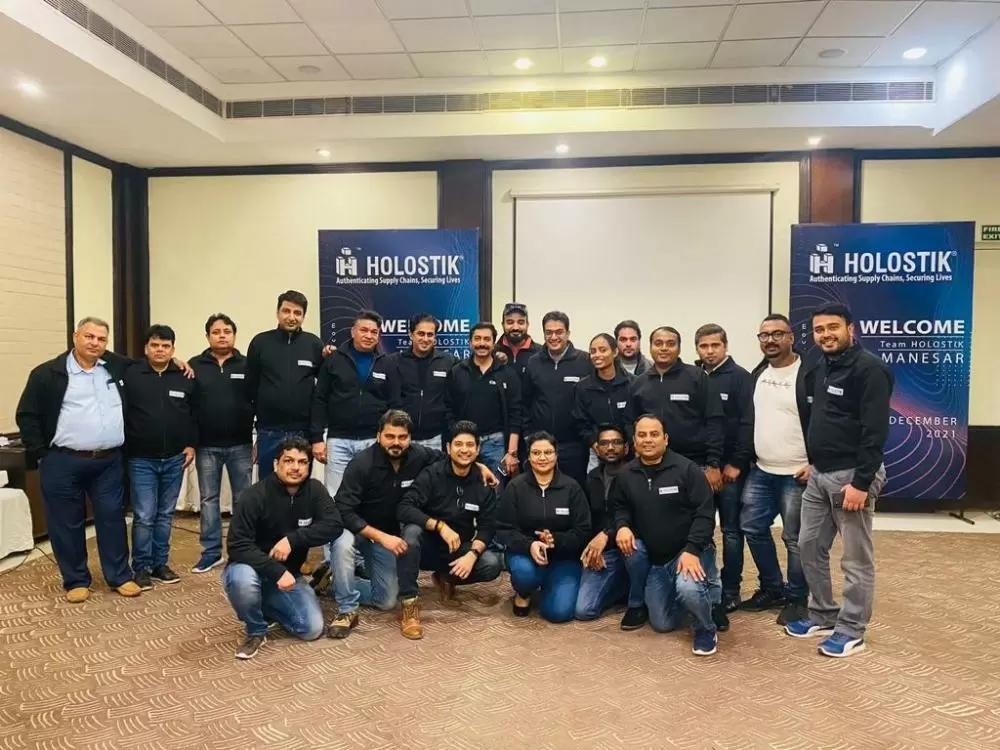 Holostik employs around 550 people across its offices in India and abroad
While assisting his father, Ankit also started a few other businesses. "I opened a restaurant called Mocha in the posh area of Greater Kailash's M Block market and it soon became a landmark. I also ventured into real estate along with a friend," Ankit recounts. By 2013, he exited from both the businesses and began to focus on Holostik.
"I sold the restaurant. Also, as the real estate market was crashing around that time, I and my friend decided to part ways amicably." But the experience he had gained in running the businesses helped him in taking Holostik to the next level and also to start new ventures.
Meanwhile, Shobhit had joined the company in 2009 and started focusing on foreign clients for the hologram business.
He had done his B Tech in Computer Science from Delhi College of Engineering and worked as a Business Analyst in a Gurugram-based company for two years before joining Richard Ivey Business School, University of Ontario, Canada, to do his MBA.
Shobhit saw that the export business for counterfeiting solutions had immense potential. He focussed on the foreign market and began bidding for global tenders.
"We went to Dubai and founded Holoprint Security Solutions, which is a part of Holostik group. We set up a manufacturing factory across 30,000 sq ft in 2016 in Dubai Production City to cater to the Middle East market," says Shobhit.
"It was a challenging experience as we were setting up outside India, but after paperwork and licensing, functioning became smooth. We built a sales team from scratch."
Besides holograms, they also manufactured holographic induction liners which were used as seals in the pharma, lubricant and chemical industries.
Today, the company has expanded its footprint into 90 countries across the globe, collaborating with about 3000 brands.
Ankit and Shobhit transformed the company after they joined the business
The brothers have transformed the company. "We brought a major change in positioning ourselves," says Ankit.
"Earlier we had thought of ourselves as a hologram company, today we are a safety and security solutions company.
"We also changed the performance management system. There was comfort zone and complacency (among the employees), and performers were not awarded. I linked performance with incentives.
"Most importantly, we transformed ourselves into a physical as well as digital company. Our computer engineering background helped as we both were comfortable with technology. Our MBA education too helped us as we looked at the company from a global perspective."
They have also ventured into the real estate space with their 'Think Next Village' initiative which focuses on creating sustainable student housing in Greater Noida.
NaturTrust is a biodegradable packaging company that makes packages from starch and CamVeda, another venture, produces camphor products, which the company says is free from harmful toxins and adulterants.
In 2021, the Gupta siblings lost their father and more responsibility fell on their shoulders. "With him gone, my learning phase was over, and this experience changed me. I had to take a decision to set up a new unit which needed a big capital investment," Ankit opens up on how he coped with his father's loss.
"My father, who had always been a guiding force, was not with us. And I didn't have anybody to go to. I could take the advice of experts, but the final decision was mine.
"From this day my mindset changed from that of a learner to that of a leader. I understood that with great power comes great responsibility - Spiderman's dialogue holds true in real life too.
"I have understood that if you have so much as assets, then it is your liability as a second generation leader to take up this responsibility and move forward. I was willing to take up that madness and work nonstop."
Ankit's wife Neha Gupta had worked with HDFC Bank and she had also been a journalist. She now runs an You Tube channel where kids present news. "We have two children, son Vivaan, 11, and daughter, Jia, 9. I love to make Legos with my son," says Ankit.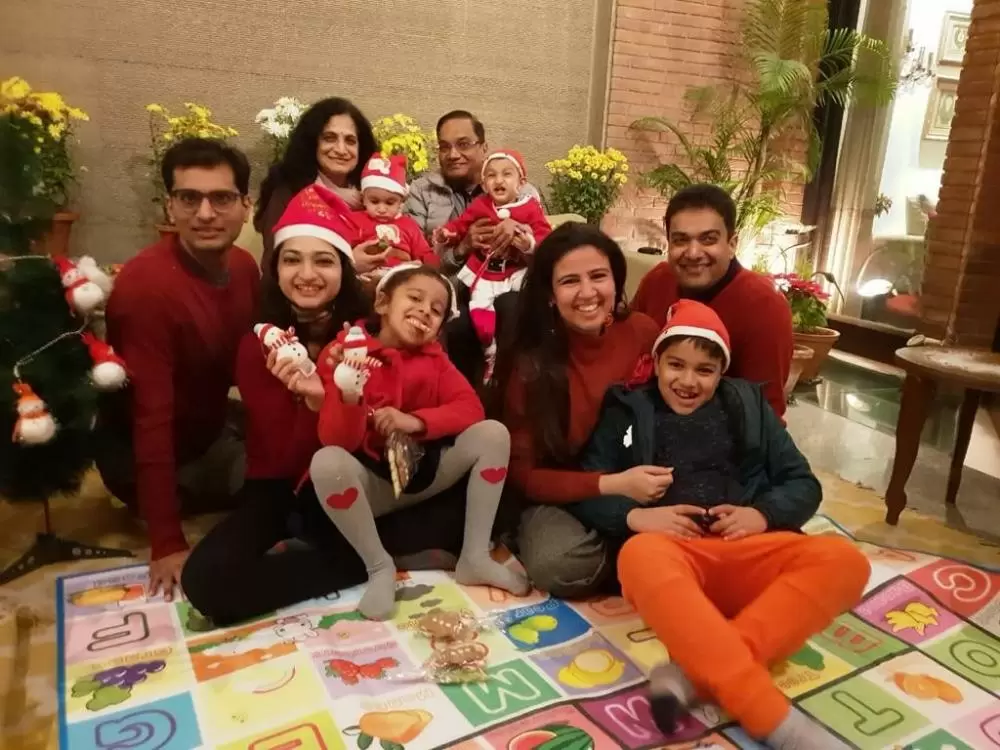 Ankit and Shbhit with their parents, wives and children
Shobhit's wife Mansi is a marketing professional, and recently joined CamVeda as Chief Marketing officer. The couple has 5-year-old twins, Aaryaveer and Nitara Gupta.
"The pleasure of success keeps me going and that is my driving force," says Shobhit.
"I am a constant learner. I dedicate one week every year for education and currently I am on the lookout for a program to upgrade my knowledge and skills," says Ankit.
"Our father taught us to do business in the most honest way, and we believe in doing things the right way. We work hard and earn the honest way." - ©
TWL

Trending Now: