Chai chain set up by Bengaluru boy in Australia generates Rs 5.57 crore revenue in 11 months
08-December-2022
Vol 13&nbsp|&nbspIssue 49
Four years ago, an 18-year-old Bengaluru boy Sanjith Konda House came to Australia to do his Bachelors in Business Studies at La Trobe University, Bundoora Campus, in Melbourne.

He washed dishes in the university canteen, worked night shifts at petrol pumps, got elected to positions in the students council that offered him stipends, and finally dropped out of college to start 'Dropout Chaiwala,' a chai outlet in Melbourne with his savings.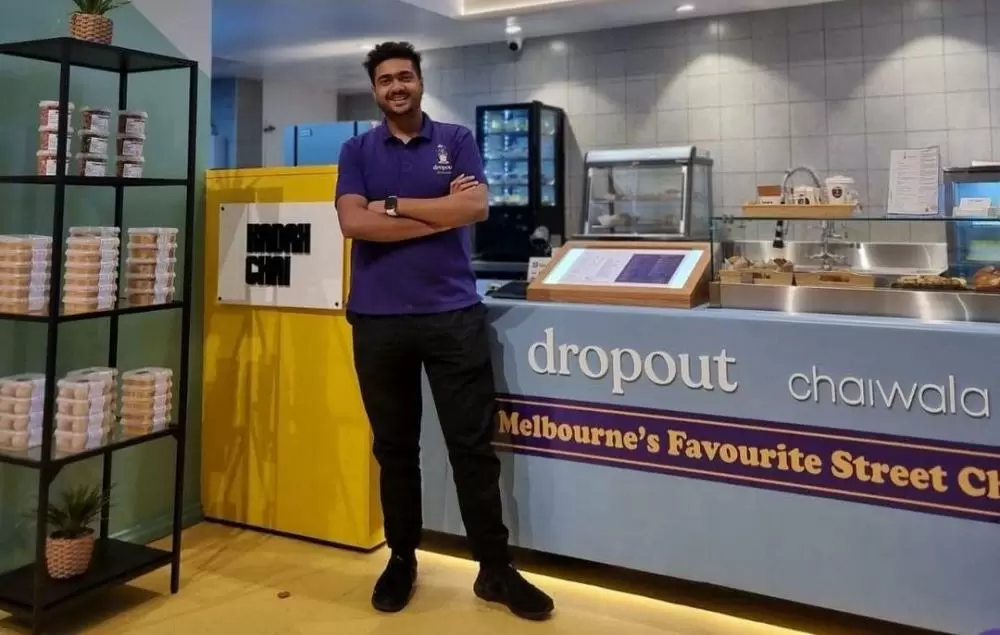 Sanjith Konda House dropped out of college in the fifth semester and started a chai shop in Melbourne (Photos: Special Arrangement)

He started his first outlet in Elizabeth Street from a 50 sq. m. space last December with an investment of AUD 2 lakh (Rs 1.11 crore). Within a year he has set up two more outlets, including a chai truck, and has generated revenue of AUD 1 million (Rs 5.57 crore) with 40 employees.
So how did an 18-year-old muster the courage to start a business in a foreign country where he had come to do his graduation? Sanjith shares his story.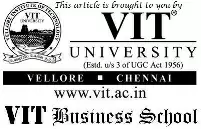 Since his pre-teen years, Sanjith's parents encouraged him to do many things that children his age would not be allowed to do in India.
Sanjith's father is a mechanical engineer who has been working for a Saudi Arabian oil company based in Riyadh for the last 30 years. He is holding a senior position in the company now and earning well. His mother is a housewife.
In the initial years, his father used to be home for 3-4 days every month, but the frequency of his trips reduced after 2010 when he received a promotion in his job.
Since the age of around 11, Sanjith began to help his mother by going to the bank to update the passbook, paying electricity bill, doing a bit of shopping for the house, and sometimes even collecting rent from a property his parents owned in Bengaluru.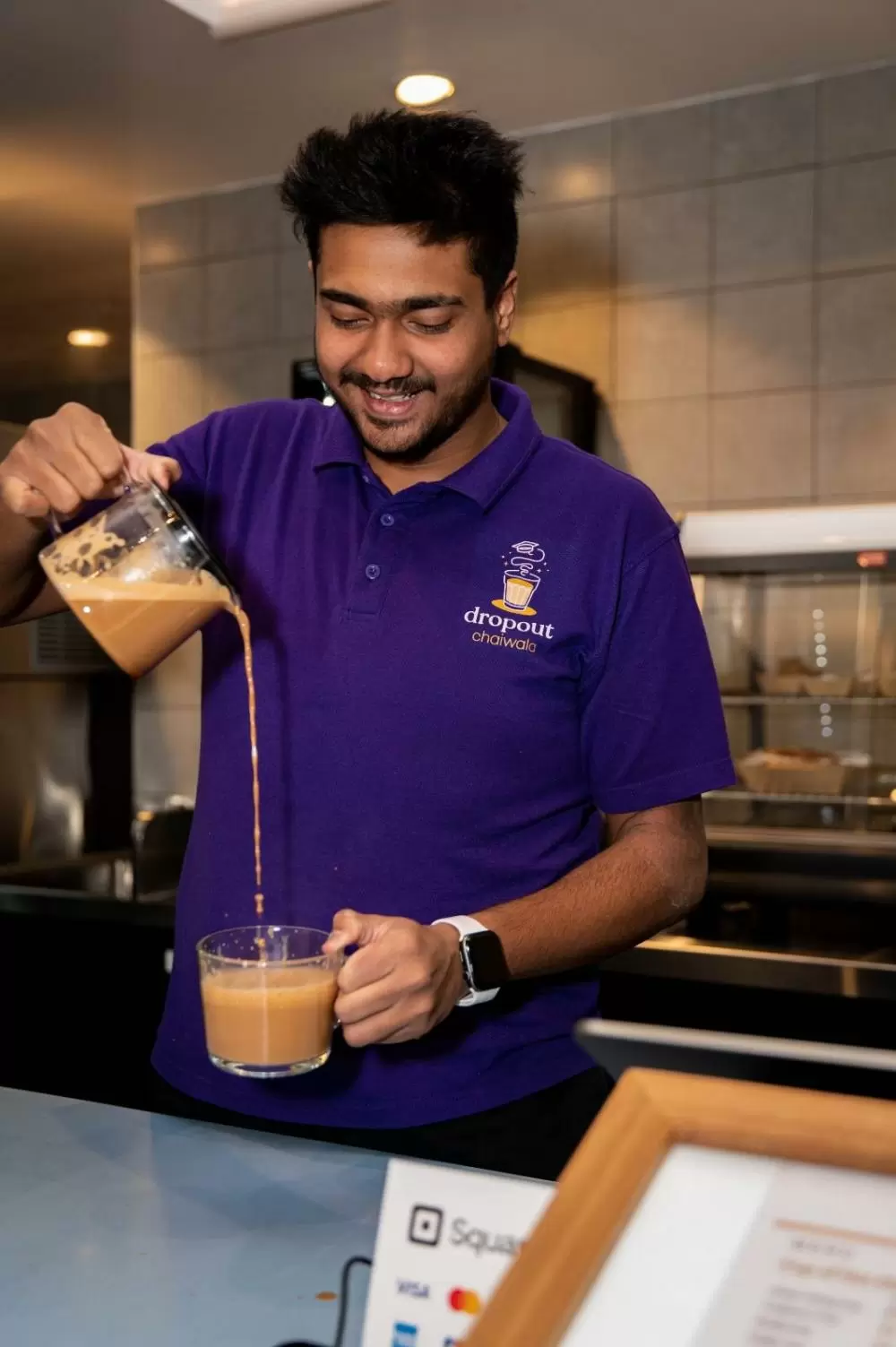 Sanjith has started three outlets, where 40 people are working
Sanjith finished his Class 12 from City Pre-University College, Bengaluru, in 2018. His father suggested that he do his higher studies abroad and Sanjtih joined La Trobe University in Melbourne to do his Bachelors in Business Studies in 2019.
In Melbourne, he took up part-time jobs. "Australian universities have a system of maximum four hours of classes, four days a week. So, I could manage my part-time jobs along with my academics. I took up the dish washing job at the university canteen and made around AUD 200 per week (Rs 11,000)," says Sanjith
"Later, I also worked night shifts in petrol pumps. My first job was at the British Petroleum fuel station, which was just a 15-minute drive from my university.
"In those days I barely got around 4-5 hours of sleep every day, from 5 a.m. to 10 a.m. in the morning. My father was not aware that I was doing these odd jobs, though he paid all my fees."
Sanjith earned around AUD 600 per week (Rs 33,000) working in the petrol pumps. "Working in all these places, I learned that no job is too small. The fuel station job taught me customer service and operational work," he recalls.
At the university, he was elected as Director of the Students Council in mid-2020 and the post came with a stipend of AUD 6000 per month (Rs 3.33 lakh).
The next year, he was elected General Secretary of the Students Union and was paid a stipend of AUD 2000 per month (Rs. 1.1 lakh). He was involved in student related activities and organised events and festivals while holding these positions.
Sanjith decided to drop out of college in the fifth semester and start his own business. His father didn't support him initially, but finally gave him his go-ahead, though his mother was a bit disappointed with his decision.
Sanjith then discussed his plan to start a chai outlet with a friend, Asar Ahmed Syed, who was based in Melbourne.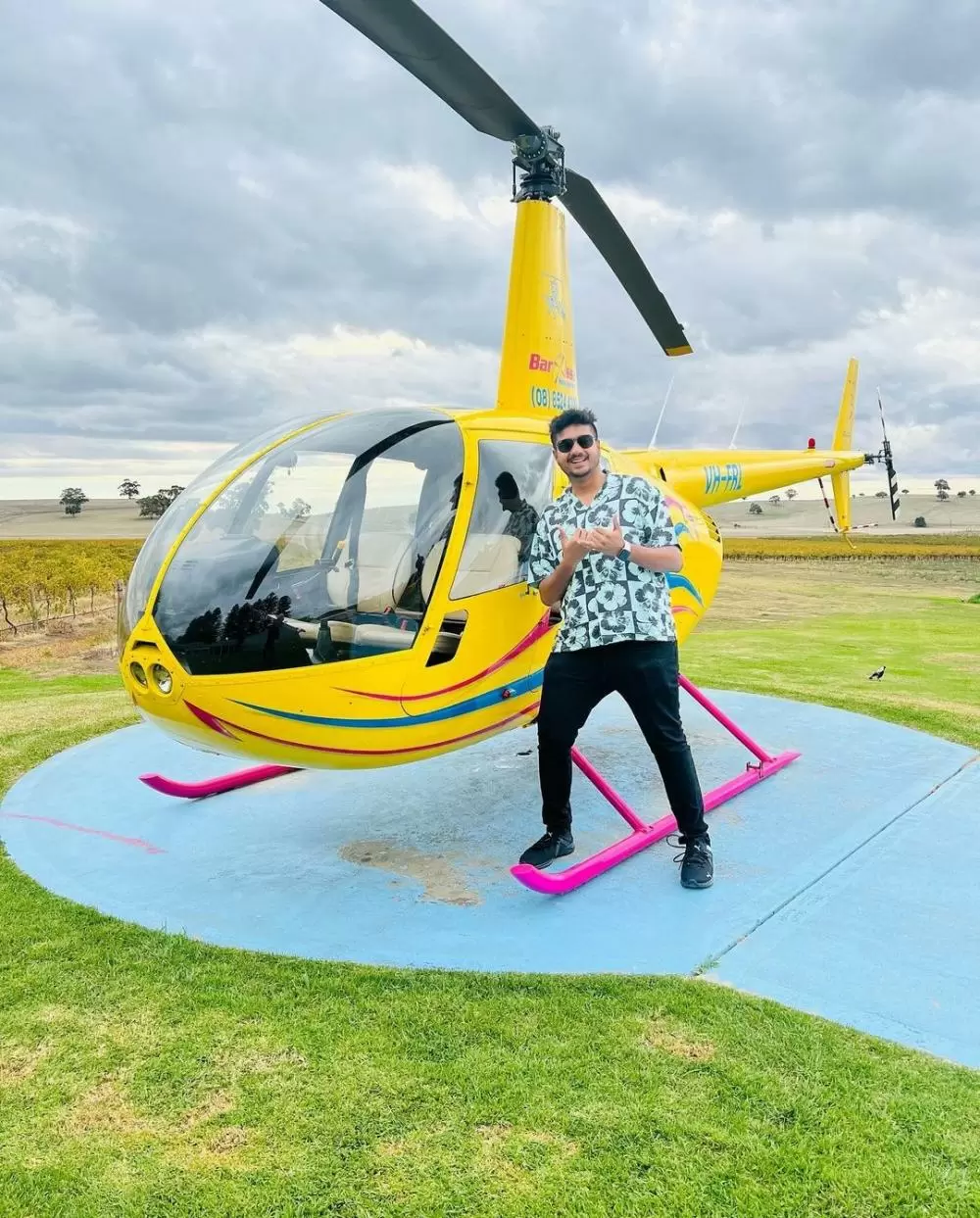 Sanjith is happy with the way life has unfolded in Melbourne
"He is an NRI and runs a restaurant in Melbourne. Asar liked my idea and came on board. The idea of chai was challenging as it went against Melbourne's coffee culture," says Sanjith. Asar also invested in the business.
Sanjith also roped in two his two college seniors Preetam Akula and Arun P. While Preetam owned a couple of businesses in Australia, Arun had experience in sales.
"Preetam and Arun became my co-founders. I was the one who chose the place at Elizabeth Street, which used to be a coffee shop for about 40 years before they vacated during the Covid lockdown," says Sanjith.
"I was lucky to get this place and rolled out my first store in December 2021." The first outlet began with just five people including Sanjith and they started with five varieties of chai.
Business was slow in the first three months, but it picked up later as more and more office goers and students began visiting the outlet.
In March, they launched a mobile chai truck at Werribee, which sets up shop at university events, during festivals and at weddings. They set up the third store at La Trobe Street in August in a 275 sq. m. area with a seating capacity of 24 people.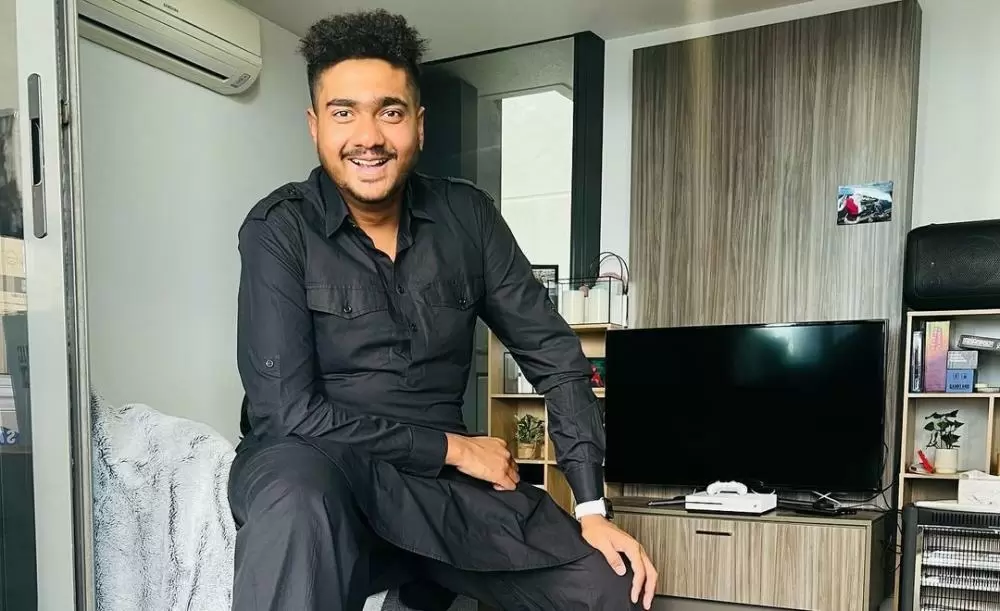 Sanjith offers half a day off every third Saturday for his employees to do Cross-fit, swim, climb, and more

Sanjith's girlfriend Apoorva Singla, an Indian student doing her Masters in Australia, looks after the operations at the Elizabeth store.
Besides serving seven varieties of chai, Dropout Chaiwala also offers light snacks such as toast, biscuits, bun maska, bun masala and some pastries.
At 22, Sanjith is happy with life. "When I came to Australia, I didn't have a family. Now I have one in the form of colleagues and a girlfriend. I rarely take a break from my busy schedule, but try to hit the gym at least five days a week," he says.
At Dropout Chaiwala, employees are encouraged to take half a day off every third Saturday to do Cross-fit, swim, climb, and more.
"Though it's an optional activity, we recommend it to our staffers," says Sanjith. "I always value a work culture that offers freedom, so that people don't come to work at Dropout Chaiwala, but take the work as a leisure activity. I didn't have that freedom when I was working part-time at the university canteen and the fuel station."
Sanjith's mother who was initially skeptical about his entrepreneurial journey is now super proud of him.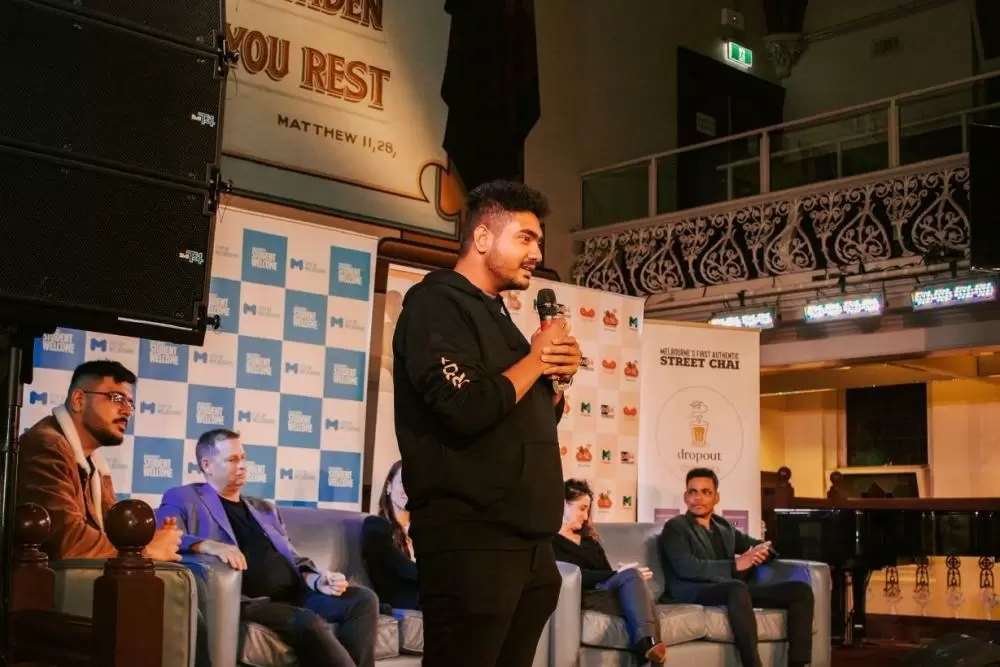 Sanjith has joined a Bachelors program in social work at Scott College, Melbourne
"All she wants from me now is a graduation day picture of mine," says Sanjith. "She wants me to have a graduate degree and for that I have enrolled in a three-year Bachelors program in social work from Scott College in Melbourne.
"Right now I am on a summer break till February, but I do attend classes as they are just 10 hours every week."
And his two-cents to aspiring entrepreneurs: "I am not that great to give advice… But one thing is certain, we must find the courage to do what we want to do and take a leap of faith." - ©
TWL

Trending Now: